With Casual Hookups on The Decline, Adult Toys are Becoming The New Normal
Since the outbreak of COVID-19, the way we think about sex and sexuality has changed dramatically. For some singles, casual hookup has become a thing of the past. The pandemic has forced us to re-evaluate our relationships and our sexual practices. For many, this has been a time of exploration and self-discovery.
We've been forced to get creative with our sexual repertoire and have found new ways to experience pleasure. For others, the lack of physical contact has been a source of frustration and anxiety. Regardless of how you've been affected by the pandemic, one thing is certain: our sex lives will never be the same.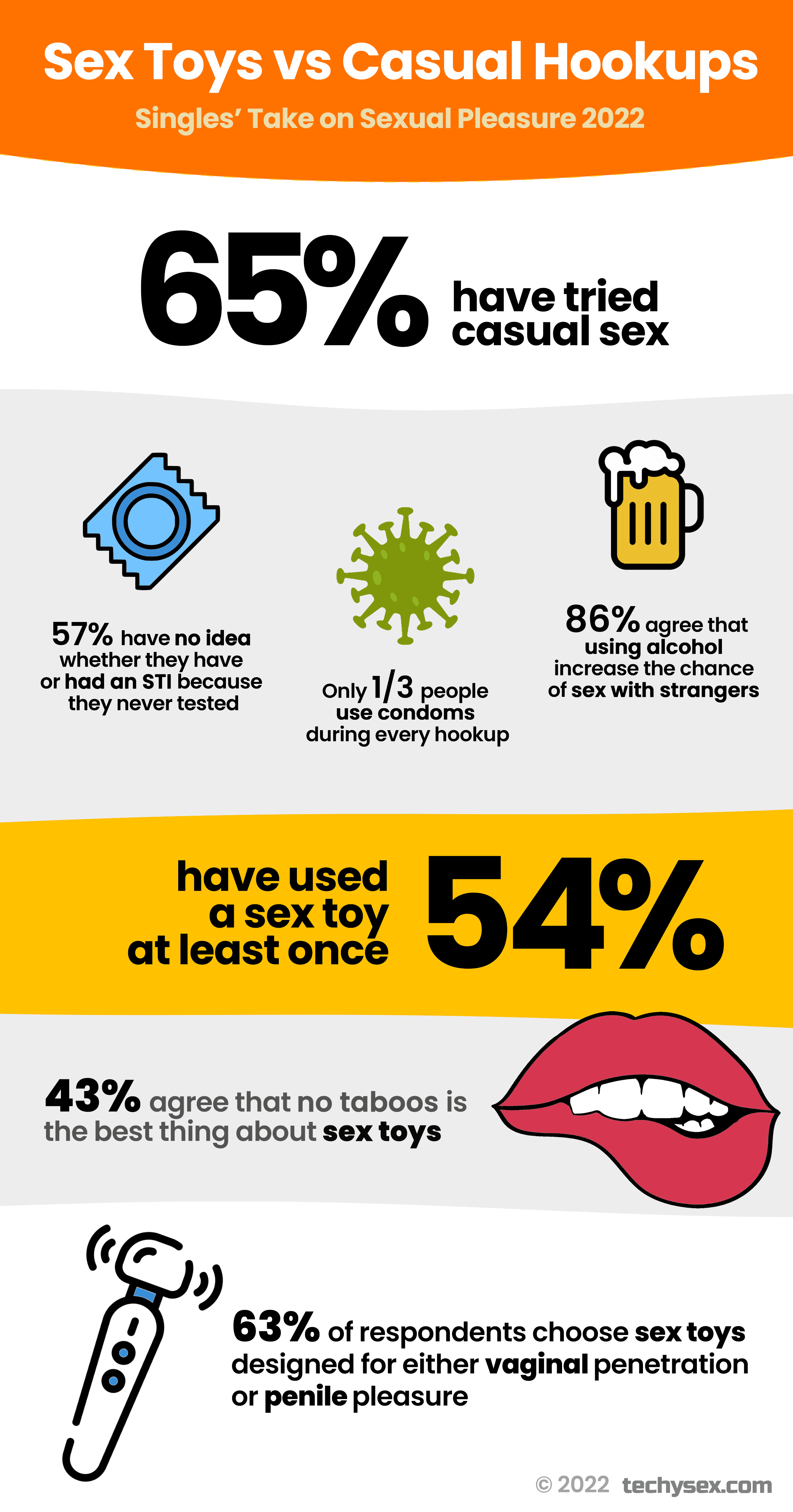 Embed
You're free to embed this data onto your website, as long as you link back to the original article.
You can either download this data as an image, or use the embedded code below:
Preview
Covid has impacted sexual wellbeing in a number of ways. Firstly, the virus itself can be transmitted through almost any kind of contact, which has led to many people being more cautious about engaging in sexual activity. Secondly, the lockdowns and restrictions that have been put in place to try and control the spread of the virus have meant that people are spending more time at home and less time socializing, leading to increased feelings of loneliness and isolation.
Since the outbreak of COVID-19, casual hookups have become more difficult to come by. With social distancing measures enforced and many people working from home, there are far fewer opportunities for people to meet up and engage in casual sex. This has led to a decline in such hookups overall, as people were less likely to meet with random people when they can't be sure of the health and safety of themselves and their loved ones.
COVID-19 has changed the way we think about sex toys as well. For example, some people started using sex toys to keep themselves entertained while they are stuck at home.
In addition, people use sex toys as an alternative to casual sex to stay safe and not put their health at risk.
With such a shift in society when it comes to sexual pleasure, we've decided to survey 2000 single people and ask them about their take on casual hookups and sex toys in general, as well as how it changed after the COVID-19 lockdowns.
2 Out of 3 People Engage in Casual Hookups While 1 Out of 2 Have Tried Sex Toys
According to our survey, 65% of people have engaged in casual hookups and 54% of people admit to having used a sex toy at least once in their lives. Compared regionally, Americans were more open to casual hookups while Europeans prefer the company of sex toys.
Casual Sex
People who participate in casual hookups.
Sex Toys
People who participate in casual hookups.
Among those who tried both, casual dating was preferable, but the margin was negligible (roughly 3%). 19 percent of respondents claimed to enjoy both equally. Gender-wise, women showed a higher interest in sex toys while men showed a preference for casual dating.
COVID-19 Pandemic Drastically Changed Female Habits
Over 68% of respondents claimed that during the lockdown they started using sex toys more and decreased the frequency of their involvement in casual hookups.
However, 46% of respondents claimed that their habits returned back to normal after the restrictions were lifted. The majority of this group were male individuals, showing that 58% of female respondents might have changed their habits.
A Shocking Number of People Still Don't Use Condoms
Condoms are still the most popular birth control and STI protection measure during casual hookups and virtually all respondents claim to regularly use them.
However, only a third use them every time. Despite knowing the risks, two-thirds of people admit that they use condoms only 'most of the time' when engaging in casual hookups.
Fear of STIs and Pregnancy Was Named #1 Reason Why People Avoid Casual Sex
While 54% of the respondents said that the best thing about casual hookups is lack of commitment, 47% agreed that the possibility of STIs or unwanted pregnancy was the risk that they feared the most.
The second most popular downside of hookups was the fear of their physical safety when meeting with strangers (particularly named by females). Physical gratification and a temporary physical connection was the second most popular benefit of casual hookups.
Orgasms are Not Guaranteed in Casual Hookups, for Women at Least
38% of respondents claim that they don't usually experience orgasms during casual sex, with most of these claims coming from women.
62% of people experience orgasms during casual sex
In addition, almost 40% of the respondents say that they have regrets after engaging in casual hookups. However, the majority of respondents claim to have never experienced that.
Fear of Being Judged Continues to be the Biggest Downside Among Sex Toy Users
While 43% of the respondents said that the best thing about using sex toys is the feeling of relaxation and enjoying yourself to the fullest without any taboos, 44% agreed that the possibility of someone finding them in your home and judging you is the biggest drawback.
The second most popular response about sex toy disadvantages was the fear of physical safety and potentially toxic materials used when manufacturing adult products. Flexibility and versatility was the second most popular benefit of using sex toys.
54% of respondents said that sex toys are a better and safer alternative to casual hookups. However, 45% of respondents believe that casual sex is more physically intimate and 16% found both activities to be equally intimate.
Over a Third of People Surveyed Had 11 to 20 Sexual Partners
51%
up to 10 sexual partners
33%
between 11 and 20 sexual partners
3%
21 or more sexual partners
13%
don't know / don't count
51% of respondents say they had from 1 to 10 sexual partners. A slightly lower proportion, 33% had 11-20 sexual partners. However, 13% of respondents chose they don't know or don't track the count.
57% Have no Idea Whether They Have or Ever Had an STI
Over half of the respondents who engage in casual hookups have never been tested for STIs. However, 44% test at least once a year. 11% of respondents claim to have caught an STI through casual sex.
Alcohol Plays a Huge Role When it Comes to One Night Stands
The question most agreed upon was the role that alcohol plays in casual hookups. 86% of respondents admitted that being under the influence makes them more likely to get involved in sex with strangers.
14%
does not involve alcohol
The second most agreed-upon question was whether casual hookup can ever be truly fulfilling, or is it always just physical gratification without an emotional connection? 79% of respondents agreed that it's only physical.
Vaginal and Penile Toys are Top Choices
63% of respondents choose sex toys designed for either vaginal penetration or penile pleasure. Roughly a quarter of respondents claim to enjoy anal toys most, while only 7% of respondents have other types of toys that are their favorites.
People Play With Their Toys More Due to the Pandemic
68% of respondents who use sex toys regularly claimed that during the pandemic they used their toys more frequently. 75% used them at least once a week, while 5% enjoyed them every other day. Almost half of the respondents who own sex toys have 2 of them and only 2 percent own 6 or more sex toys.
Methodology
We asked 2000 single people what was their take on casual hookups and sex toys before and after the COVID-19 lockdowns. The sample size contained 1000 females (500 European and 500 from the U.S.) and 1000 males (500 European and 500 from the U.S.).
Each person was asked two essential questions that helped divide them into further categories:
Do you currently have or previously had casual hookups?
Do you currently use or previously used sex toys?
People who answered both questions yes received further questions related to both sex toys and casual hookups. People who answered only one question yes received further questions about only the topic they said to have experience in. People who answered both questions no received no further questions.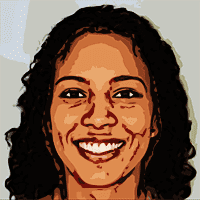 Written by
on , updated on
Using data posted on this page
The data from this study can be freely shared and used, as long as the original source is quoted and linked. Refer to "Embed" buttons on this page for easier integration into your web site.
Disclaimer
People were surveyed online, and might not represent entire population.
We are not responsible for any sort of damages resulting from or arising directly or indirectly from data published on this page.