Kiiroo KEON Review and Prices
The KEON is a state-of-the-art automatic stroker with interchangeable sleeves and a video sync feature. KEON is the leader in high-tech masturbation and is compatible with a vast selection of adult-entertainers-inspired strokers.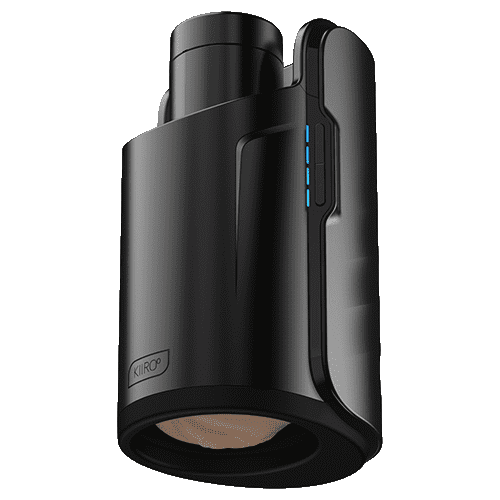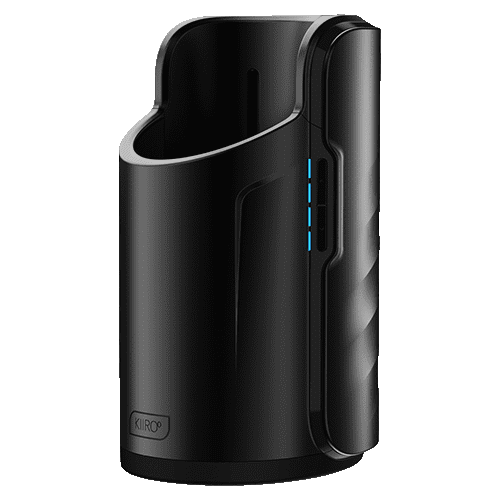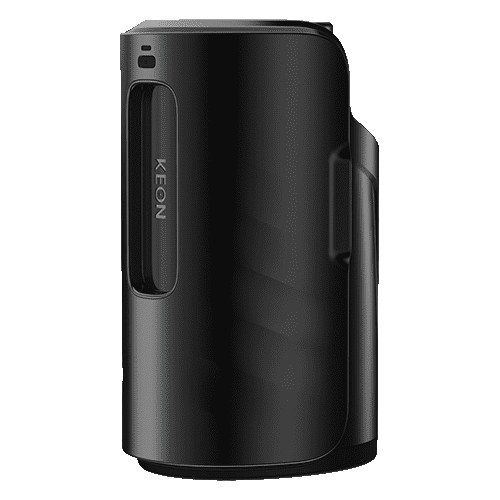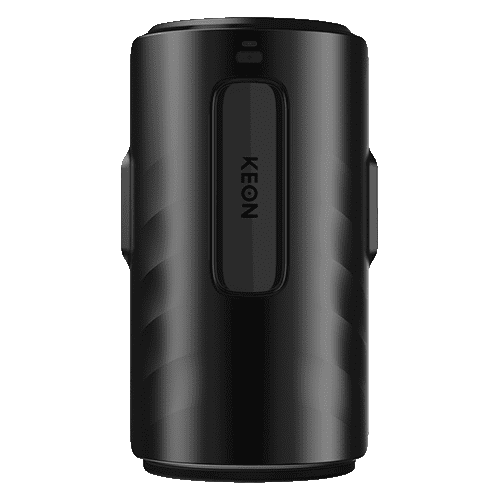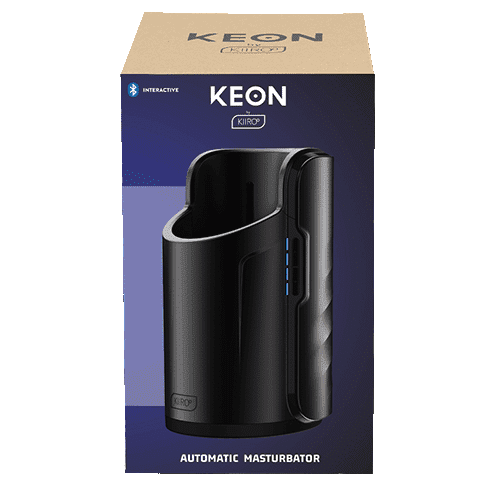 About TechySex Score
TechySex Score is a relative score that is derived from TechySex Team reviews and user feedback.
We also use proprietary algorithms to analyze the shape and texture of the toy, which plays a role in boosting or reducing the final value.
User Rating Details
Quality & Durability
4.5

/5
Rate This Product
Loading...
Available Offers
Standard Price
-10%
$229.99
Special TechySex Offer
$206.99
What's good
Fully automated experiences
Video-synchronization and VR compatibility
Strokers made in collaboration with famous adult entertainers
What's not so good
Cannot use it while charging
Strokers sold separately
Compatible Textures
Sleeves are interchangeable and sold separately for this masturbator. Kiiroo KEON supports all sleeves from the following collection:
Accessories
Keon Hand Strap
Comfortable grip
Quick & Simple
One hand free
Value deal
TechySex team reccomends this accessory for Kiiroo KEON
Keon Neck Strap
Hands-free experience
Good value
Adjustable strap length
Keon Phone Holder
Fits most phones
Mounts onto Keon
Great price
Quick & Simple
Pillow for Keon
Hands-free
New & exciting positions
Versatile
Either single or with partner
VR Glasses for Mobile
VR 3D experience
Fits most phones
42mm lens
Not only for KEON
Specs
Dimensions
8.7 ⨉ 5.1 ⨉ 5.7 in
22 ⨉ 13 ⨉ 14.6 cm
Max Stroke Speed
230 strokes / min
Charge Time
* empty to full
~ 4:00 h
Syncs With Other Toys
yes
Virtual Reality (VR) Support
yes
Bluetooth Connectivity
yes
Kiiroo KEON Review
Kiiroo KEON is an AI-powered automatic masturbator that also doubles as a sex machine. Basically, an all-in-one package.

Winter Sale
PowerBlow bundles up to 30% off.
Use Offer
It's packed with numerous features and is probably one of the most versatile and relatively compact sex devices out there.
Join me in this in-depth review to see what you can expect if you decide to get one.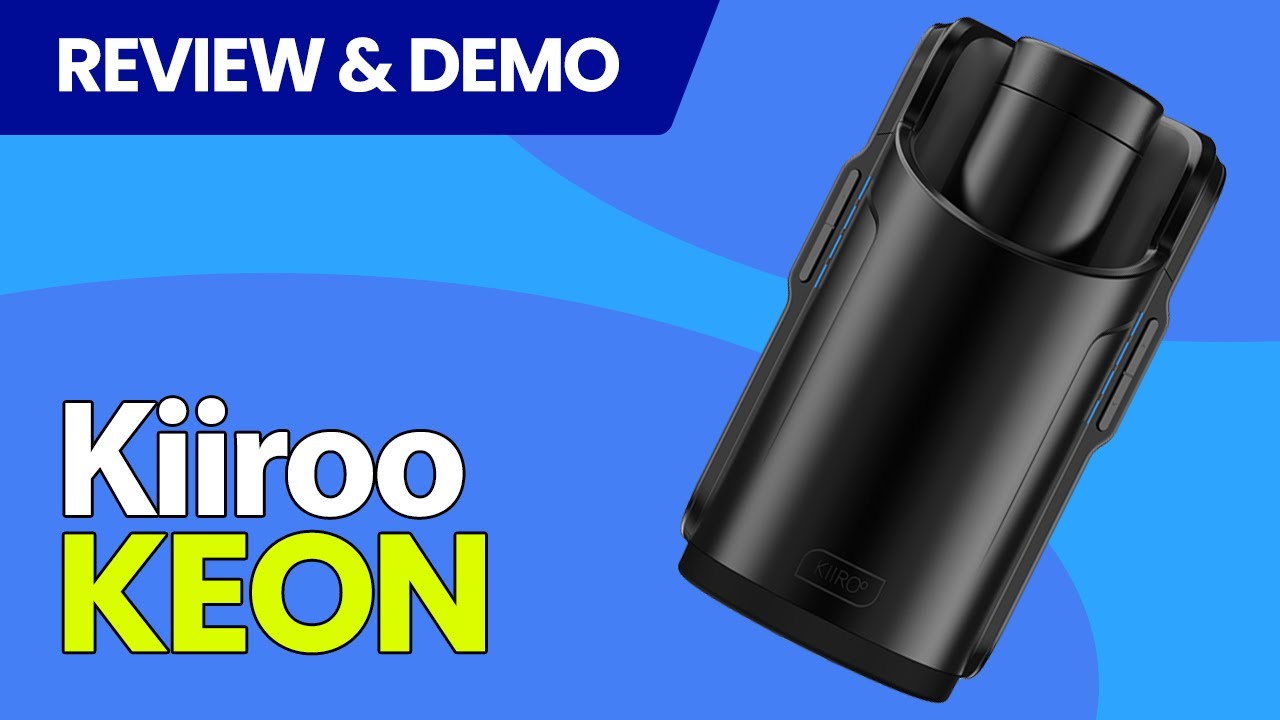 Unboxing and Setting Up KEON
Here's a list of items that you get when you buy a Kiiroo KEON:
The KEON itself
a charging cable
a gift envelope
In terms of the gift envelope – Kiiroo doesn't mention it on the official website, so it's sort of a surprise. They probably change these every now and then, so because I got my KEON a while ago, I won't tell you what exactly is inside this envelope.
Hint: I think you can expect some discounts or a free trial to one of their subscription services.
KEON is a wireless device, so before using it you need to charge it.
KEON comes with this micro-USB cable, but they don't give you a charger, so you'll have to use one from your phone or a tablet.
It can take up to 4 hours to fully charge the device from an empty battery. Depending on how you use it, a full charge should give you up to 2 hours of action time.
For more technical details of KEON, such as dimensions, weight, and others, you can refer to table at the top of the page.
Two Ways To Use KEON
Now, to use your Keon you can go two ways. One way, which is probably the most popular, is to use it as an automatic masturbator with a help of a stroker.
A stroker is essentially a sleeve that mounts onto your KEON. Obviously, you can use it manually as well.
The stroker has special grooves on the sides to attach it to your KEON.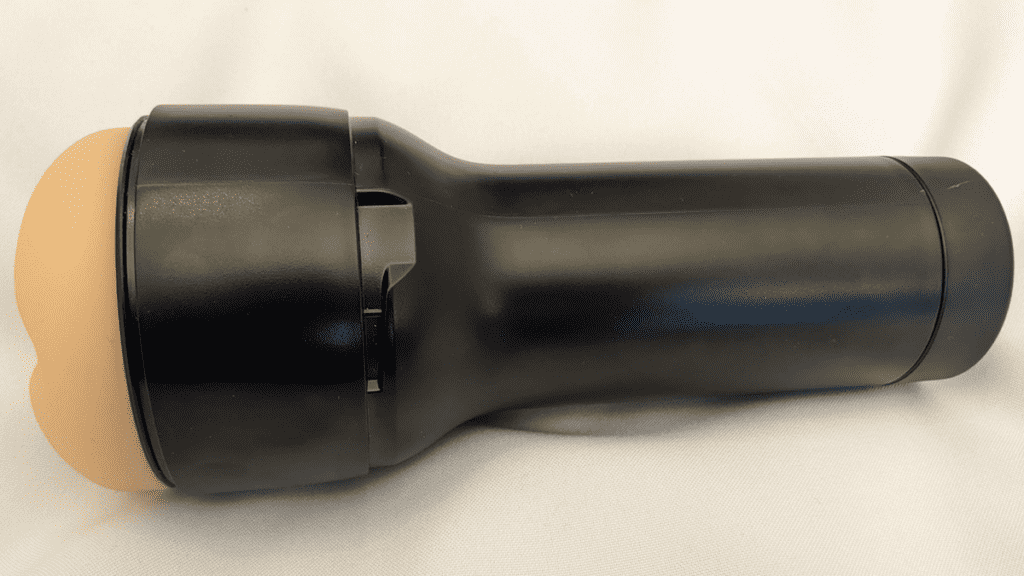 You just place the stroker inside KEON and twist it until you hear a click. You might need to use a little bit of force, but make sure it clicks, otherwise, it might detach during use.
There are quite a few strokers to choose from, but they essentially can be split into two groups:
Generic strokers: with a vaginal orifice and comes in several skin colors; with an anal orifice, currently limited to one skin tone.
FeelStars strokers: made in collaboration with famous adult entertainers, currently limited to vaginal orifices only.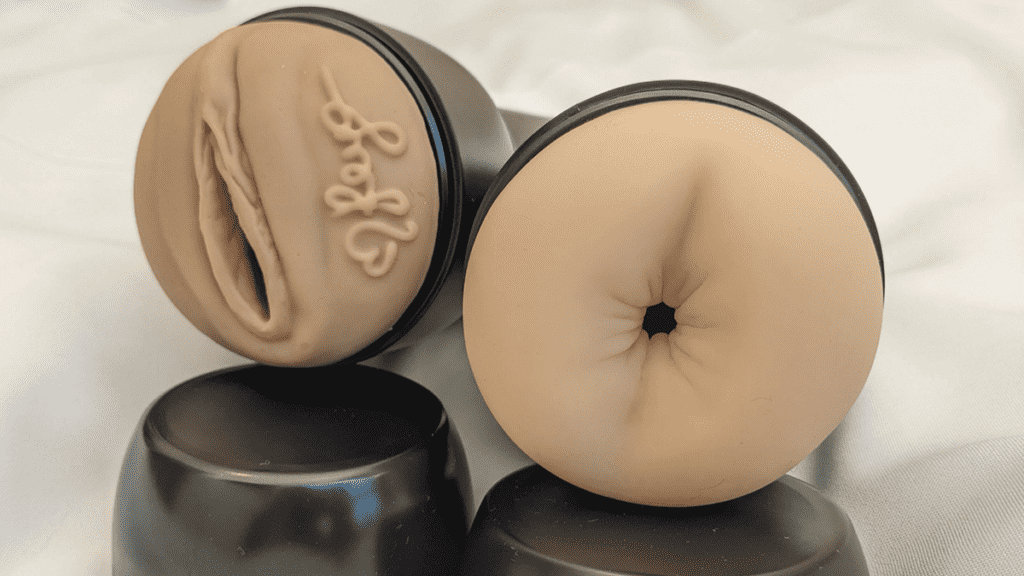 Currently, there are around 15-20 to choose from. However, Kiiroo is continuously adding more, so I think we can expect a wider selection soon.
If you're not sure which one to get, you can use our comparison tool to help you decide. You can compare the textures, heatmaps, and models to see which ones you like most.
The Dildo
The second way to use KEON is to use the vacuum lock adapter.
It mounts using the exact same mechanism as the strokers do.
On this adapter, you can put on any vacuum lock dildo and essentially use it as a sex machine.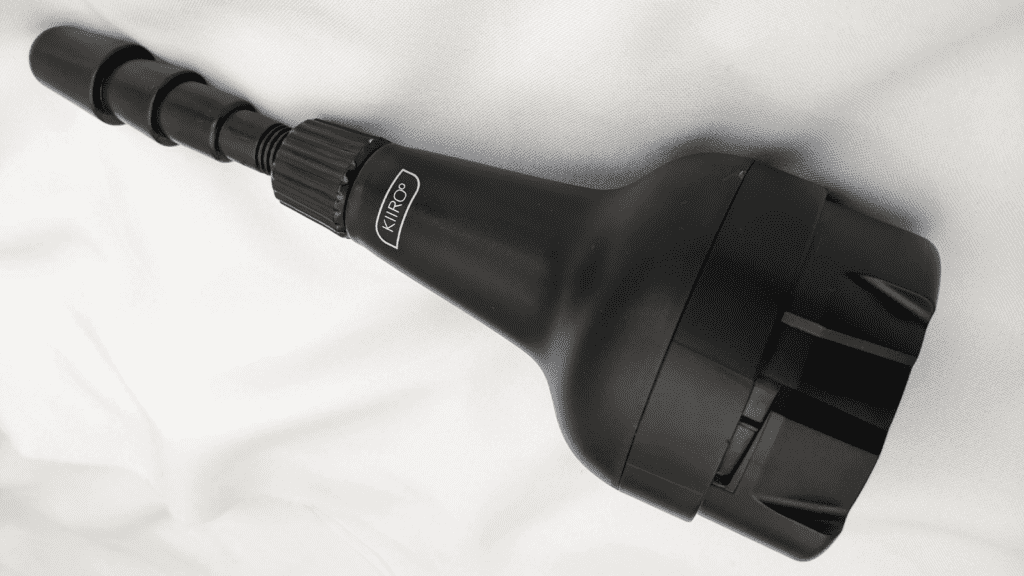 Kiiroo currently sells only one dildo that is compatible with the adapter. It's 7.5 inches long and has a diameter of around 1.85 inches.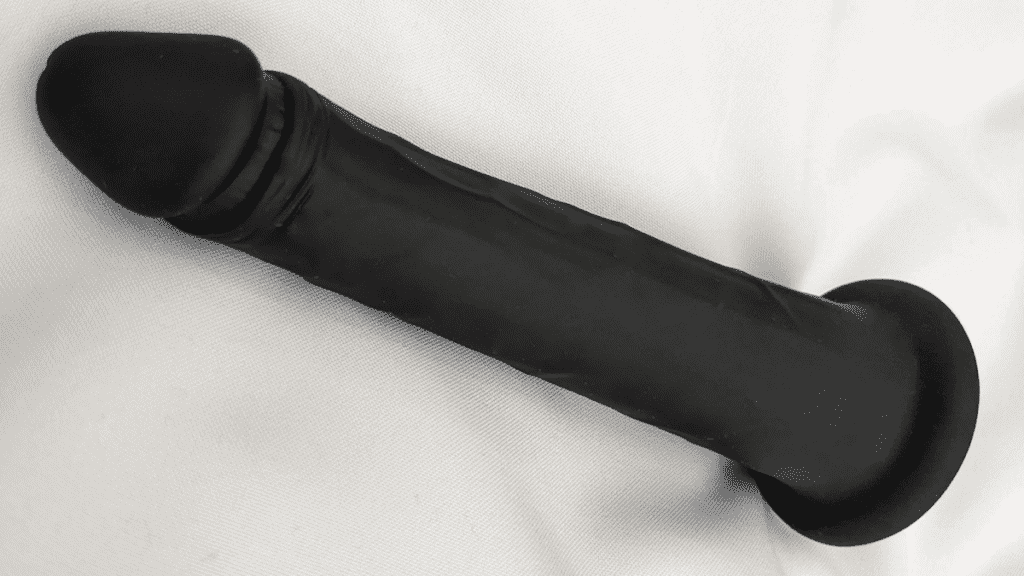 To put it on a mount, you just have to add a little bit of lube, otherwise, it will be really difficult to remove later.
Once lubed up, you can take the adapter and just mount the dildo on it. And that's it, it's ready to be used with Keon.
Like I said before, they only sell one dildo today, but you can get any other that supports the vacuum lock mount.
So as you can see, this is quite a versatile device as pretty much anyone can use it.
3 Ways to Use Your Kiiroo KEON
There are three ways to use your Kiiroo KEON:
By using physical buttons,
through FeelConnect app,
through FeelMe plugin on your browser.
The third option is the most exciting one but let's go through the standard controls first.
However, to better understand how KEON works, check out the demo video I made, this link will take you straight to the demonstration of how the device works in all three modes.
The Manual Mode
The easiest way to use it is using the buttons on either side of the device.
Buttons on the right control the range of motion. Buttons on the left control the speed.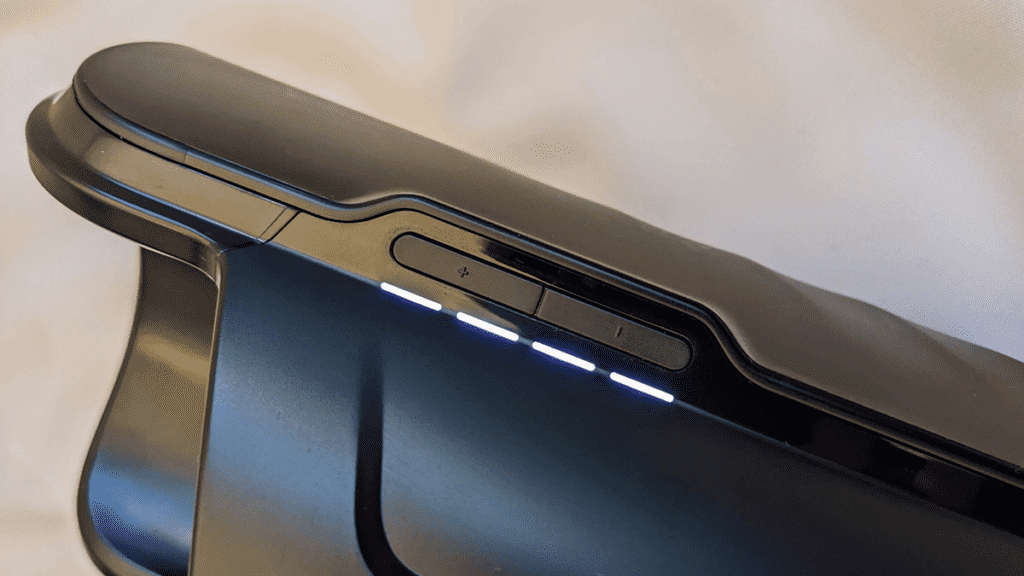 Supposedly the speed goes up to 250 strokes per minute, but honestly, I think this is only true for the low-range strokes.
That's what pretty much all companies do to advertise their high speeds. However, I'm pretty sure that there are very few people who will use the device on such speedy settings.
That's it! Find your rhythm and enjoy.
Using FeelConnect
Now if you are looking for something a bit more interactive, you can use an app called FeelConnect.
In order to use FeelConnect you'll need an Android or an IOS device that supports Bluetooth.
Once connected, navigate to "Controls" where you will find 4 modes that you can use KEON in:
Device-to-device. This mode essentially allows two Kiiroo devices to sync up. This can be another KEON, a vibrator, or any other Kiiroo product that supports FeelConnect app.
This can also be a remote device, which means it allows you to have long-distance intimacy with another person who has a compatible device.
Touch control. It's essentially the same control as with manual buttons on the device. The only difference is that you have a bit more control over the range and you can cycle through different modes a bit quicker.
Patterns. Using this mode you can record any pattern you want and then play it back later. This is quite cool, but the interface is a bit confusing.
Essentially you have to use both hands. As soon as you let go of speed control, it will stop recording, so keep this in mind.
Clap control. You can select the range of motion of KEON and the sensitivity it reacts to.
Then, each time the sound from your microphone exceeds the set threshold, KEON will activate.
I don't really know if that's very useful. Maybe on cam sites?
But judging from what I've seen thus far, I doubt it would be very good at picking up what's on the screen.
Now if you do want to sync it with a video, you will love FeelMe AI.
FeelMe AI and KEON
FeelMe AI is a subscription-based product that Kiiroo launched recently. It is essentially a Chrome extension that uses machine learning to analyze the videos that you're watching, and then convey the movements from the screen, via Bluetooth, to your KEON.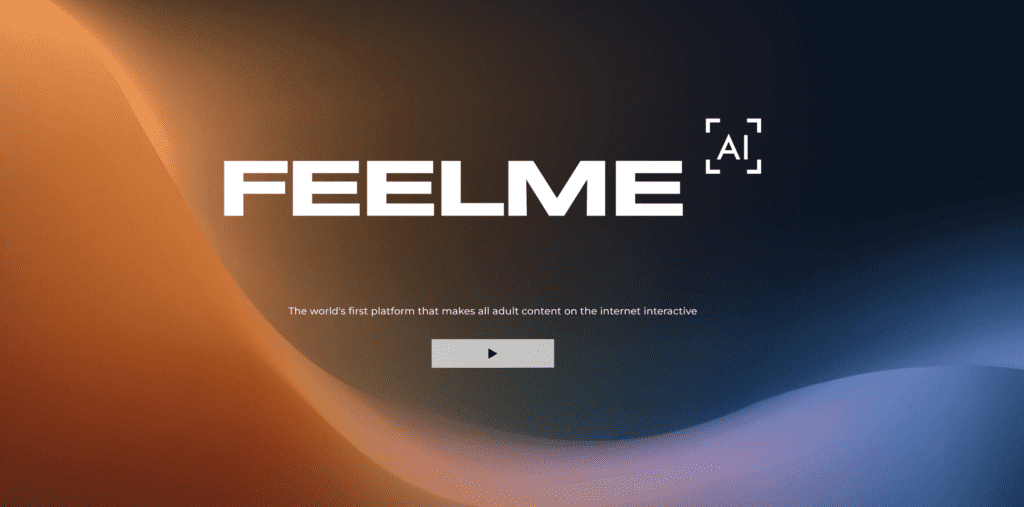 Subscription costs anywhere from 10 dollars a month, to 300 for a lifetime pass. You also get a 3-day free trial with each purchase.
Once you have a subscription, connecting is quite easy, I didn't really have any issues with this. One thing to note is you obviously need a computer with Bluetooth connectivity. So most laptops will work fine but if you have a desktop, you're probably out of luck.
Another requirement is that you need to use Google Chrome. The good news is that Chrome works on all major operating systems, including Windows and Mac OS.
If you need help connecting your KEON – watch the video I made, it has a step-by-step guide. Click here to jump straight to the part about connecting your KEON.
Note: you must keep FeelMe AI open on another tab, otherwise the extension will not work.
If you wish, you can use this in incognito mode as well, but make sure to log in to FeelMe AI in incognito separately. Also make sure to grant permission for the plugin to work in incognito mode.
Now, there is a list of approved websites where FeelMe AI works, and you can suggest new ones for them to add. But the most popular ones are there, including several cam sites.
Honestly, I was initially a bit skeptical when they first launched this. But I guess AI has come a long way and it actually works surprisingly well.
Don't get me wrong, there's room for improvement, but if the video isn't recorded at some awkward angle, it's actually quite good at picking up what's happening.
However, I encountered situations where KEON can struggle throughout the whole video or at least some parts of it.
From what I observed this happens whenever AI is having difficulty comprehending what's happening.
In cases like this, KEON just does random things. This usually happens either in non-sexual scenes or videos filmed at weird angles.
This also sometimes occurs when there are a lot of people in a single scene and AI can't decide what to focus on. The same applies to some animated videos as well.
However, I'd say the experience is usually quite good and for the most part, it works. One thing I noticed is that there is a little bit of a delay, but it's relatively small. I'd say less than a second.
If you want to see how KEON performs in various situations – click here.
Kiiroo KEON Accessories
I would like to highlight that KEON has numerous accessories that make using it more comfortable. These include hand and neck straps, a special pillow and a table clamp.
Currently I own only the table clamp. I believe it's one of the more useful ones. It's rigid, can be turned pretty much any way you want, and it can handle quite a bit of movement.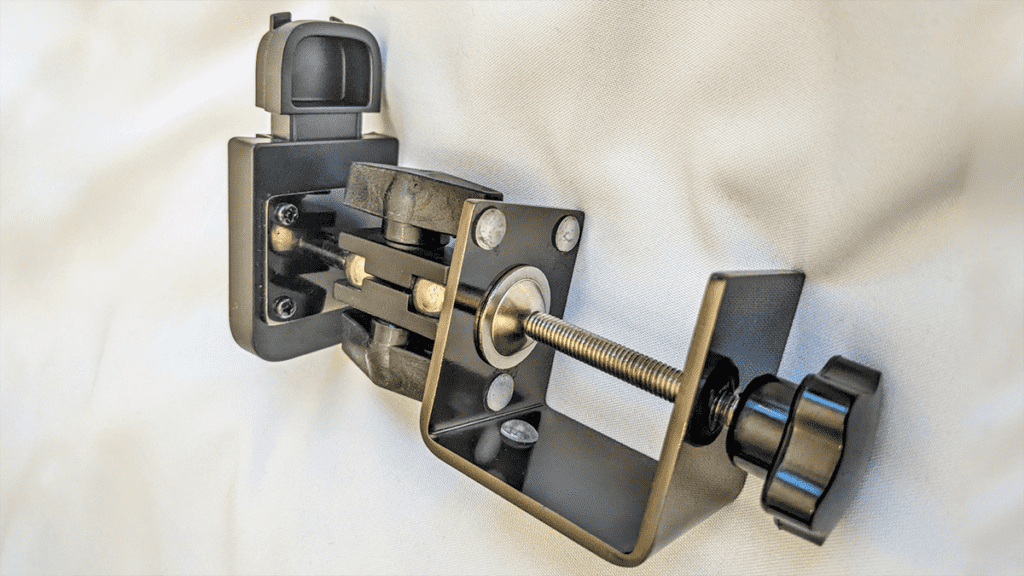 However I needed to attach some cushioning to it because the metal can be pretty rough on your furniture. I used simple furniture protection pads that I have at home and they did the job very well. However, it would be great if they would be already included in the package.
Final Words
Overall, I would like to say that Kiiroo KEON is a good product that does exactly what it claims to do.
The full setup can be a bit clumsy, but if you go the extra mile the end experience is really good and I believe that it's currently unmatched by the competition.
Even though the exterior is made out of plastic, the build quality appears to be solid. Obviously, this product is relatively new, so we don't yet know if it's going to be reliable long term, but I've had this for about a year now and thus so far it's looking good.
Speaking of noise, it's really quiet on low speeds, on higher speeds it's a bit louder but not so loud that your neighbors would know it.
The add-ons really make this product shine, with FeelMe AI being by far the most interesting. Even if you don't think it's worth the money, I'd still go for at least a free trial to see what KEON is really capable of.
In the end, I give Kiiroo KEON it a very strong 9 out of 10.
If you decide to check it out, use the links on this website to get 10% off. The discount will be automatically applied at the checkout.

Frequently Asked Questions
How much does Kiiroo KEON cost?
Prices can vary depending on your country and the store from which to decide to buy. In United States, prices hover around 230 U.S. Dollars. For example, Kiiroo Online Store is currently selling Kiiroo KEON for $229.99 (excluding discounts).
Is Kiiroo KEON battery-powered?
Yes, Kiiroo KEON is battery-powered and does not need to be plugged into a power outlet during use.
How long does it take to charge Kiiroo KEON?
It can take up to 4 hours to fully charge your Kiiroo KEON. The exact duration depends on battery level at the time when you plug it in and the type of charger you use.
Can you use Kiiroo KEON when it's plugged in?
No, Kiiroo KEON must be charged before use.
How long does Kiiroo KEON run with full charge?
It depends on how you use it. Higher speeds typically cause battery to drain quicker. However, with full charge you can expect Kiiroo KEON to run anywhere from 30 to 120 minutes (assuming continuous use).
Is Kiiroo KEON waterproof?
No, Kiiroo KEON is not waterproof and should be kept away from water.
How fast is Kiiroo KEON?
Kiiroo KEON is able to reach up to 230 strokes per minute (which is roughly one stroke every 0.3 seconds). Beware that some manufacturers officially post higher speeds but they typically refer to short-range strokes. This can be a bit misleading and can make it difficult to compare different products.
Buy Now
Use this link to get 10% off your order. Automatically applied at checkout.
Thank you for supporting TechySex
Note: Use our links to get 10% off your order. Discount will be automatically applied at checkout.
Thank you for supporting TechySex