The Handy Review and Prices
Compact and interactive masturbator, designed to work with smaller strokers that can come from any brand that you like.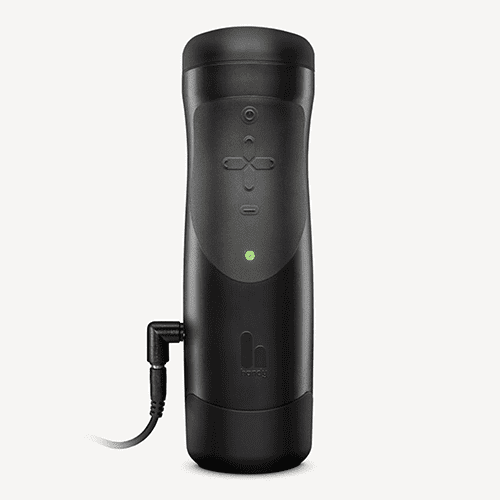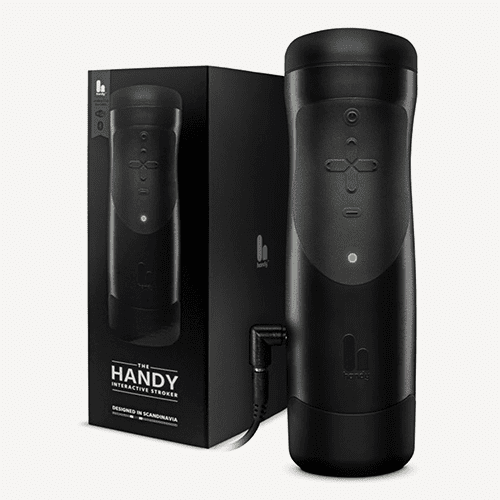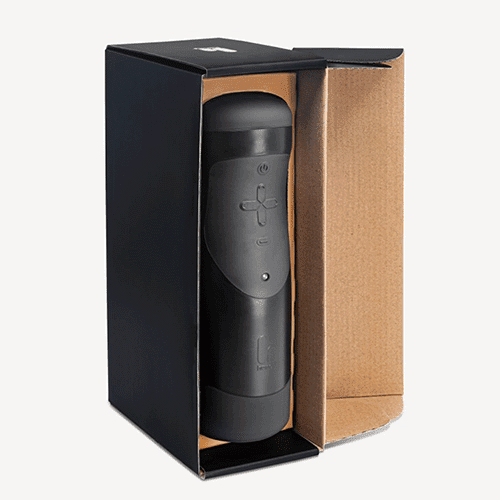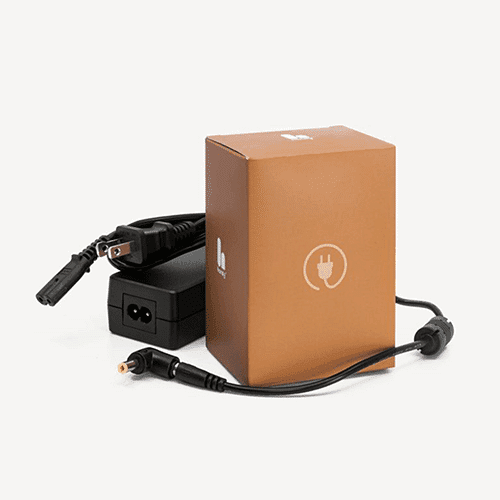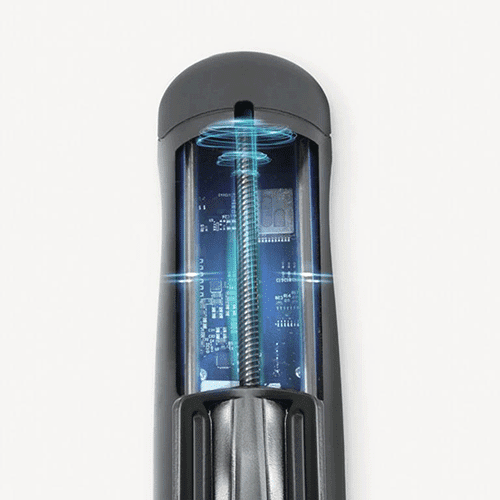 About TechySex Score
TechySex Score is a relative score that is derived from TechySex Team reviews and user feedback.
We also use proprietary algorithms to analyze the shape and texture of the toy, which plays a role in boosting or reducing the final value.
User Rating Details
Quality & Durability
4.1

/5
Rate This Product
Loading...
What's good
Compatible with strokers from various brands
Interactive experiences
High stroking speed
What's not so good
Not fully hands-free
Motor can struggle with full-sized strokers
Requires an outlet nearby
Compatible Textures
Sleeves are interchangeable and sold separately for this masturbator.
Specs
Dimensions
9.1 ⨉ 7.5 ⨉ 4.3 in
23 ⨉ 19 ⨉ 11 cm
Max Stroke Speed
600 strokes / min
Bluetooth Connectivity
no
The Handy Review
Attention! Exciting news! FeelMe AI is now compatible with The Handy. FeelMe AI is designed to sync your toy with videos you watch on screen and turn adult content into interactive experiences.
Last weekend I found myself browsing for inspiration in a local sex toy store. I ended up getting several automatic masturbators that seemed worth trying out. No surprise here, the Handy masturbator was among them. I'm not sure if it was the witty title that got me interested or the video sync feature but I decided to get it.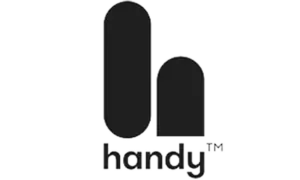 Get 10% OFF First Order
Subscribe for Handy's news and get 10% off first order.
Use Offer
The Handy has a similar price tag to the high-end luxury masturbators that come from Kiiroo and Fleshlight, so the standards and expectations for this one were similar. Let's see if the Handy can compete in the high league.
The Specs
Here are the technical details of the Handy masturbator:
Length: 10.5 in / 230 mm
Diameter: 2.75 in / 70 mm
Stroke length up to 4.3″ (110 mm)
Maximum speed 10 strokes per second (theoretical maximum speed — 1600mm/s)
2.4 GHz Wi-Fi and Bluetooth 4.2 connectivity
Sensors: 4 hall sensors, 2 temperature sensors, 2 infrared sensors, 1 lock detect sensor
ElectricalInput power: 100–240V
Output power: 12 V/3 A
The Benefits of the Handy
Here is a detailed list of benefits that you will be getting together with the Handy masturbator.
High-Speed
The Handy promises to stroke your penis up to 600 times per minute. While the speed is impressive and the masturbator is over teo times faster than any of its competition, it seems rather scary than exciting. After all, your penis is not a race track. So, overall, the 600 strokes/min speed sounds impressive but unnecessary.
Would you like your penis stroked 6 times per second? I don't think so. It would seem that with such speed the creators of the Handy masturbator wanted to light you on fire. However, all jokes aside, the maximum of 100-200 strokes per minute is more than enough and you definitely won't be using the 600.
Interchangeable Sleeves
Currently, there are over 5 different sleeves to choose from for the Handy masturbator. Some of them are also open at both ends. All the sleeves are see-through, so you can see your penis in action. The size of the sleeves varies from 4 to 5 inches, which is similar to Fleshlight's Quickshots.
I this case, the interchangeable sleeves also mean that you can use sleeves from other brands as well. However, don't get too excited – it only works with compact-sized strokers, like the ones Tenga makes or Quickshots by Fleshlight that I mentioned earlier. A full-sized stroker is not something the Handy machine can handle. Firstly, size-wise, there won't be much stroking, secondly, the motor may overheat. So, if you wish to get an automatic masturbator that would work with full-sized sleeves – consider Kiiroo Keon.
Video Sync
Male masturbators that work in sync with video content are the latest craze in the industry. However, since the technology is still in development, it's not excellent, and very few brands can actually do a decent job with it. Currently, the leader in this field is Kiiroo and other brands still fall short and their content either lags or is not responsive enough which makes the sync off.
VR-Compatibility
The video synchronization walks side by side with VR compatibility. You can use the Handy together with VR goggles for the most realistic experience. However, the experience will strongly depend on Handy's responsiveness and actually working in sync with the content.
A/C-Powered
The Handy is A/C-powered. This means that you benefit from not needing any charging time, however, you are fully dependable on having an electricity socket nearby. So, you can consider it a benefit, or a downside – it all depends on your preferences and comfort.
The Downsides of the Handy
While the Handy has many benefits, there are some downsides to it as well.
Not Comfortable to Hold
While the device is small is lightweight, when using it on higher settings it can become not very comfortable to hold on to. This means that instead of relaxing and enjoying your time, you may need to hang in there tight. So, personally, I believe the design could be better and more comfortable.
Only Works With Small Sleeves
If you prefer full-sized strokers that are 8 inches long – the Handy is not exactly right for you. As I mentioned above, it's only compatible with small sleeves that are around 5 inches long. With longer sleeves, you lose the power and the stroke depth.
The Video Sync is Not Great
While the video sync feature works, it works only sort of. Each time I used it, I did get some laggy moments which are a huge turn-off for me. In the end, I ended up using it without the feature, just as a simple stroker.
Using The Handy
Once I unpacked my new Handy, I was very happy that I could immediately test it without the need to actually charge it. You can use the controls on the device or via the HandyConnect app.
The navigation on the device itself is simple and intuitive. You'll have 2 buttons for speed control, and 2 buttons for stroke depth control – that's it.
The app is okay, I didn't have any issues using it, it's pretty intuitive and straightforward. The Bluetooth connectivity works fine most of the time, however, I experienced some disconnections throughout testing.
When it comes to synchronization with video content, it's decent but not great. I experienced quite a few lags and it's not as snappy as I would expect it to be While it's still better than some masturbators that I've tried, it still falls short of being named the best.
In terms of speed and comfort – the faster the device goes, the more difficult it is to hand on to it and there's definitely too much turbulence. Somehow, I feel that this toy could definitely use some handles to reduce the hassle of holding it when it shows all signs that it wants to jump out of your hands.
The Sleeves
I've tried the original sleeve that comes with the Handy and bought two extra ones that were available at the store. All of those sleeves were nicely made and had pretty satisfactory textures. However, the original one in the package turned out to be my least favorite.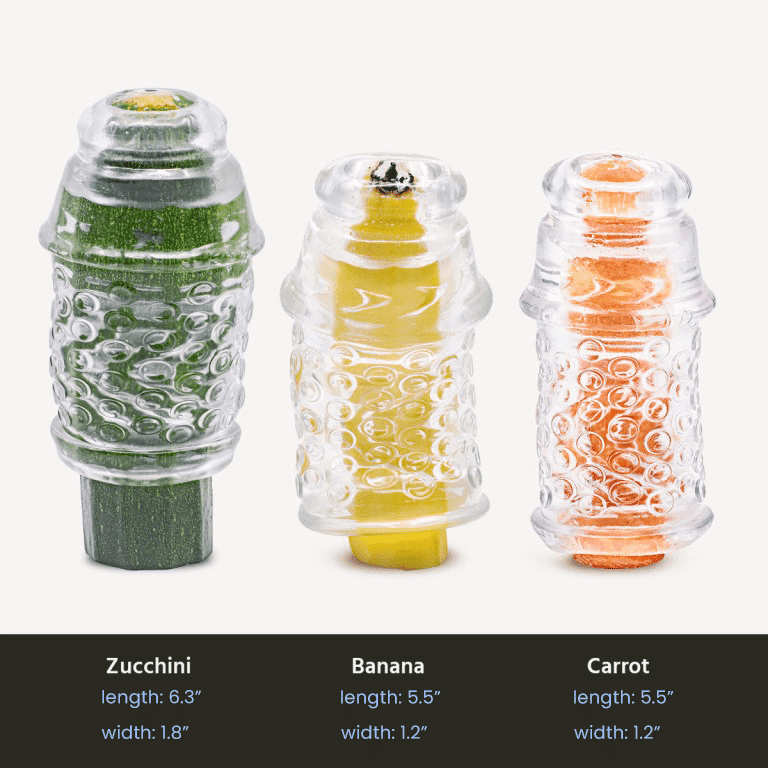 My favorite turned out to be the Lips sleeve. It was snug and had a nice bumpy texture that somewhat reminded a lighter version of Fleshlight's famous STU. The third one I tried was the Medium Open-Ended sleeve. Sensation-wise it reminded the original one, so I didn't find anything too special about it.
Overall, the Handy sleeves are good, you can even try one before getting the automatic toy itself. Another good thing about it is that you can actually turn the sleeves inside out for cleaning. That makes the whole maintenance a lot easier.
The Reviews of the Handy
Here are some reviews, sourced directly from the official manufacturer's website. Here's what other people liked and didn't like about the Handy masturbator.
Positive the Handy reviews:
Great solution to male stroker masturbation problem(s). However needs work to better anticipate user's experience. Confusing to set up and tweak. Needs a one-touch slow down orgasm button. Needs better sleeve connection design. Needs a way to become hand's free. Needs better direction (links) to free videos to try out the sync function. More free VR content, Needs to NOT STALL when pressure is applied to the sleeve, ie, laying the device on it's side on a bed as user lays on top of it. Or need a way to lay down on top of device to better replicate actual missionary sex position

– Randy L.
I couldn't be more happy with my purchase. It was worth the money. I would recommend a couple small improvements. First, I wish the down stroke stopped a little higher instead of coming all the way down. It bounces off my body and is a little jarring. The buttons meet to be a different color. It's hard to see them and you have to go by touch and I end up pressing the wrong buttons sometimes. Small concerns compared to all the good stuff.

– Brian B.
Negative the Handy reviews:
This thing is a cluster F to put on for one. Trying to hold this heavy tube, while trying to wrap your penis around a slippery ring, at the same time the velco keeps sticking to everything you don't want it to when trying to adjust for tightness. Other obvious issues, having to try to get all this crap around your penis while standing close to an outlet. When the thing is working, you have press really hard on your body to hold the thing in place, all the while trying to avoid it jerking you off at an angle or trying to avoid the thing pinching your skin. The motor is a joke, if you use any of the "hard" sleeves this thing can power it up. This is a complete waste of money. Get one that you just insert your penis into, otherwise, this is a joke. Takes way too much effort when you just need to get off.

– Brian
I wouldn't re-buy. Maybe it's just too early in the tech, but was severely underwhelmed by this. Having to be plugged in is quite a negative when my headset doesn't need that. The slider placement is awkward at best and doesn't seem to be editable for movement (tried many different videos and was always random starting/stopping point that made no sense to screen. General direction and speed was OK, but feel was not good.
The velcro connector is annoying. I understand why it was done, but didn't do well for me.

– Robert P.
The Package Contents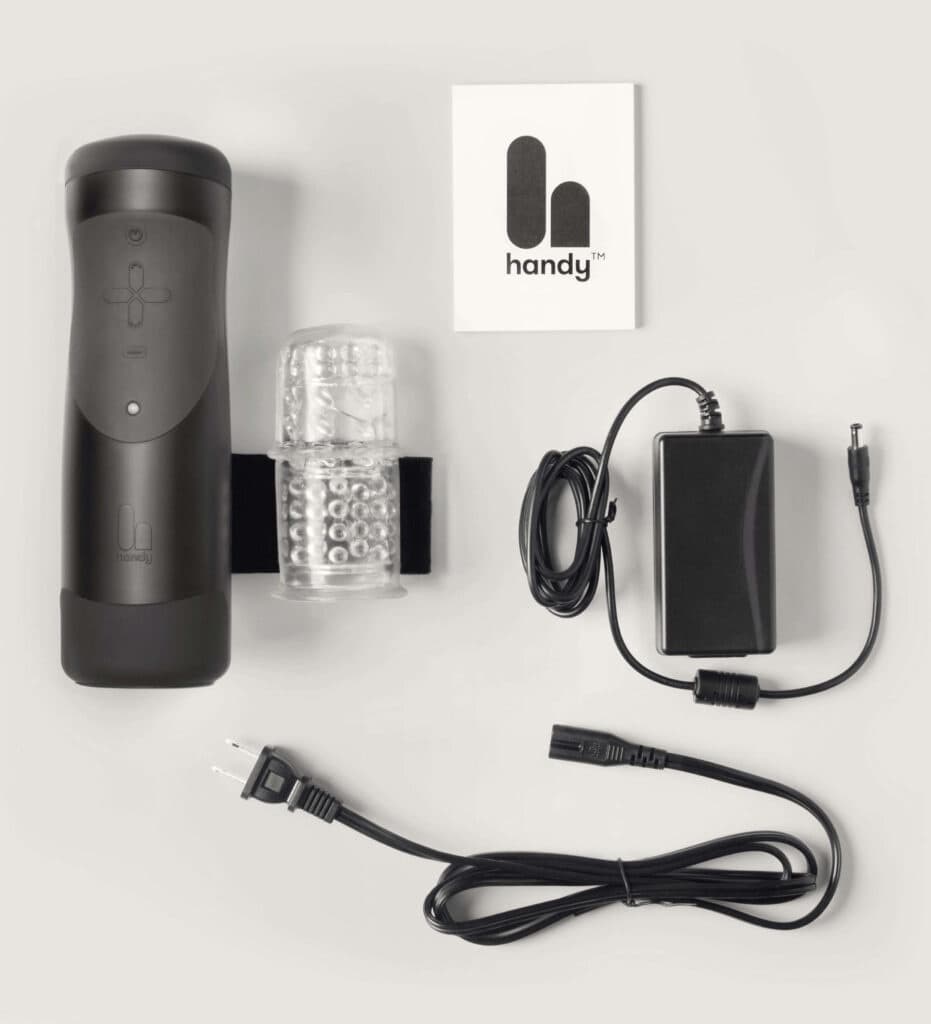 Here is a full list of items that you will be getting with the Handy masturbator:
the automatic Handy masturbator
TrueGrip sleeve
TrueGrip band
a power supply that is compatible with your region's sockets
Don't forget to get some water-based lube if you don't already have some at home. Also, you can get some additional sleeves, if I can recommend one, it would be the Lips sleeve.
The Alternatives to Handy Masturbator
If you feel like the Handy is not exactly what you're looking for, here are several alternatives to consider:
Kiiroo KEON: currently, it's the best male masturbator available on the market. It comes with interchangeable sleeves (made in collaboration with pornstars), VR compatibility, the best currently available video sync, a long-lasting battery, app-control option.
Fleshlight Quickshot Launch – similar to handy, only more comfortable to use. However, it doesn't have the video sync feature, nor VR compatibility – it's a simple trustworthy stroker.
Kiiroo Onyx+ – similar size to the Handy, but has the technology of Kiiroo behind it, minus the interchangeable pornstar sleeves.
Overall, the Handy simply falls into the same category as Autoblow A.I. masturbator – great idea but not as great when it comes to execution. Yet, it definitely has a better design than Autoblow.
Also, if you're still not sure, take this quiz and find the best automatic masturbator for your needs.
The Verdict
Overall, the Handy is a good toy but it's definitely not great and you can definitely get better for the price tag. If the price tag was half as low, I could say that it was a good deal, but now – it's not.
While it will definitely do the job, my biggest issue with it is the fact that you can get a lot more for a similar price tag from the competition. I hope to see a new and improved Handy 2.0.
Frequently Asked Questions
How much does The Handy cost?
Prices can vary depending on your country and the store from which to decide to buy. In United States, prices hover around 200 U.S. Dollars. For example, The Handy Online Store is currently selling The Handy for $199.00 (excluding discounts).
Is The Handy battery-powered?
No, The Handy does not have a battery and it needs a power outlet to run.
Is The Handy waterproof?
No, The Handy is not waterproof and should be kept away from water.
How fast is The Handy?
The Handy is able to reach up to 600 strokes per minute (which is roughly one stroke every 0.1 seconds). Beware that some manufacturers officially post higher speeds but they typically refer to short-range strokes. This can be a bit misleading and can make it difficult to compare different products.
Buy Now
We may earn a small commission if you purchase items via some of the links on our website. It comes at no extra cost to you but it supports our initiative.
Thank you for supporting TechySex
Thank you for supporting TechySex