Front View
The Orifice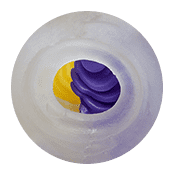 Side View
Sleeve X-Ray

About TechySex Score
TechySex Score is a relative score that is derived from TechySex Team reviews and user feedback.
We also use proprietary algorithms to analyze the shape and texture of the toy, which plays a role in boosting or reducing the final value.
User Rating Details
Quality & Durability
4.8

/5
Rate This Product
Loading...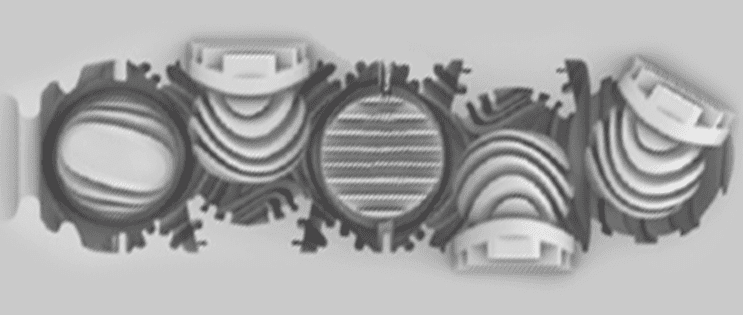 Set your penis length above and see the expected penetration depth.
What's good
Very personalized experience
Soft and gentle
Comes with lube
Beginner-friendly
Skin-safe materials
Travel-friendly
What's not so good
Can be difficult to clean
Can collect dust easily
Specs
Sleeve Length
* stretchable
5.5 - 6.5 in
14 - 16.5 cm
Orifice Type
Non-anatomical
Opening Max Diameter
* stretchable
0.9 - 1.8 in
2.31 - 4.5 cm
Sleeve Material
Elastomer
Tenga Bobble Review
The Tenga Bobble is a reusable masturbator that can be used over and over again. It is made of soft, stretchy material that feels great against the skin. The Bobble has nubs on the inside that provide extra stimulation. This masturbator is easy to clean and can be used with your favorite lubricant.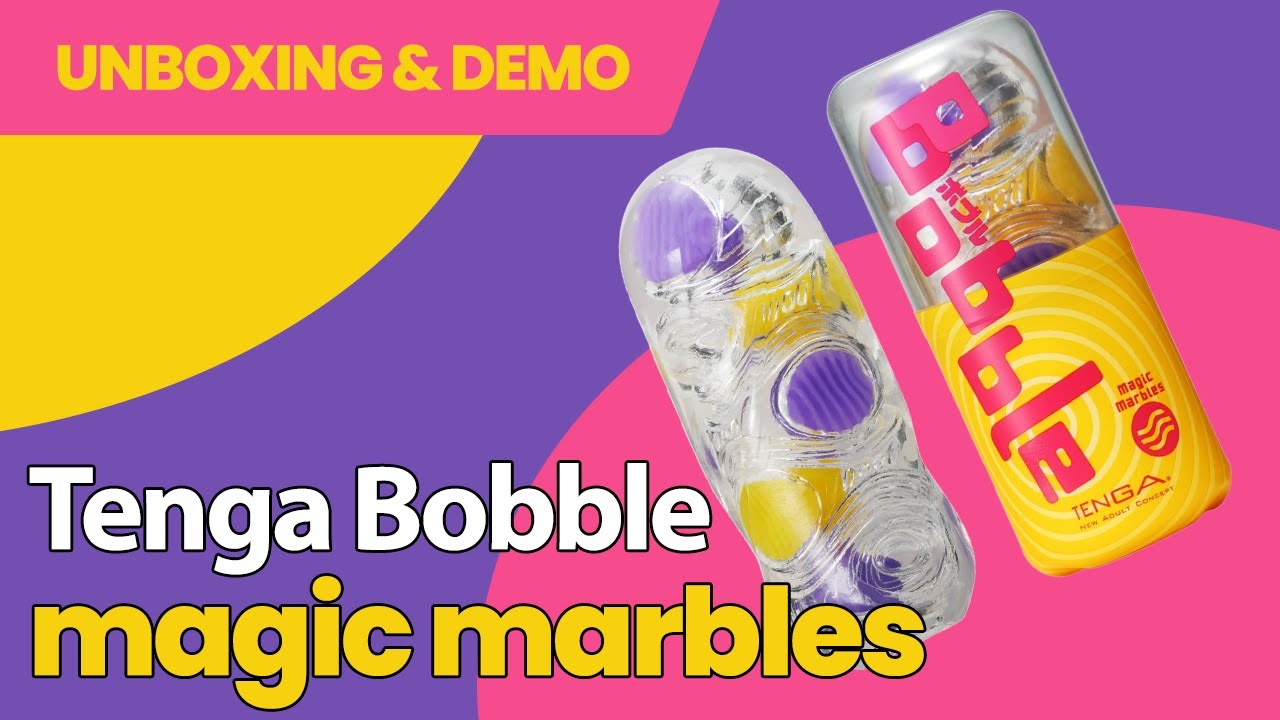 *Tenga provided us with a sample Bobble in exchange for our honest review. This does not impact our judgment.
Personalized experience
Tenga Bobble is a unique toy that not only provides pleasurable stroking sensations but also by rubbing the inner bubbles on the penis. The soft, pliable material of those bubbles is firm enough to provide adequate stimulation but also forgiving enough not to cause any discomfort. The result is a toy that can provide an enjoyable experience all around.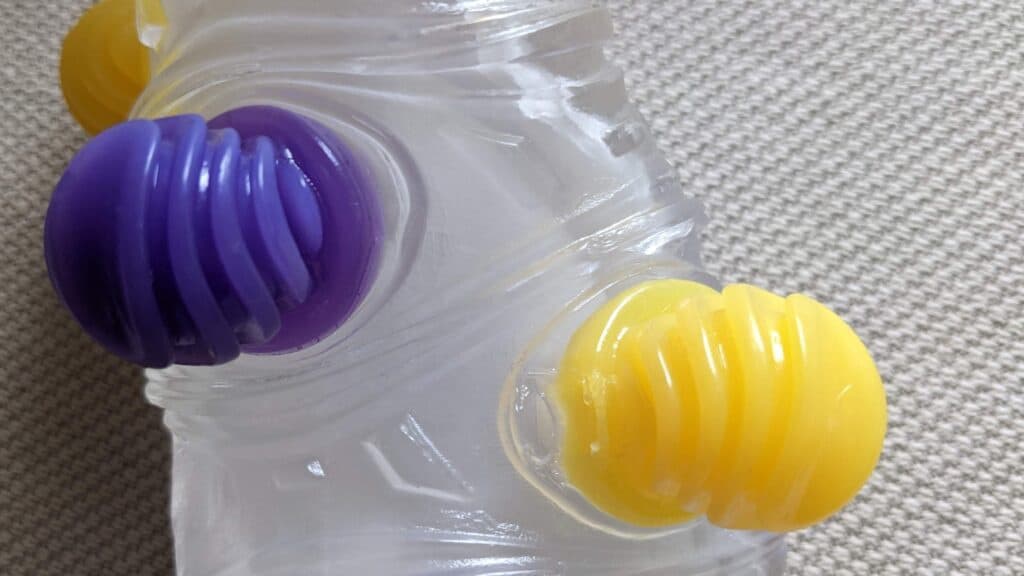 Discreet and Travel-Friendly
Tenga Bobble is a discreet and travel-friendly male masturbator. It is made of body-safe materials and has a unique design that allows for a variety of strokes and twists, making it a versatile tool for solo or partner play. The compact size makes it easy to take with you on the go, and the discreet non-sex-toy-like design ensures that it will not draw attention to itself.
Stretchy Material With Stimulating Crevises
This is one of the most versatile male masturbators on the market. It is made from a stretchy material that is filled with stimulating bubbles. The material is also textured to provide extra stimulation. The bubbles are about 0.5 inches in diameter and there is a total of 5 of them inside the sleeve. The surface of those bubbles is textured and provides additional stimulation. However, when it comes to cleaning, each rib requires additional effort.
Using Tenga Bobble
Using the Tenga Bobble is not complicated and does not require any specific knowledge. All you need to do is lube up the toy and that's it.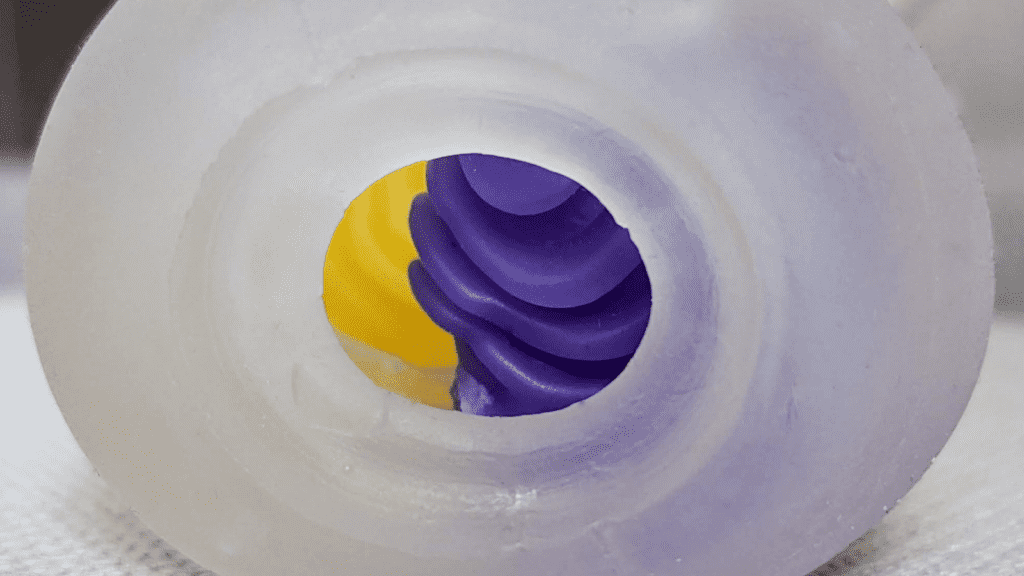 Once you're done, simply wash the toy and use the drying rack (included in the package) to allow the toy to fully dry before putting it in storage.
My Experience With Tenga Bobble
The toy has an insertable length of 6.5 inches and an insertable width of 1.77 inches. This makes the toy slightly shorter and narrower than the famous Tenga Spinner which has a similar sleeve design to the Bobble.
The Bobble has exactly 5 magic marbles inside of it. Each marble is about 0.5 inches in diameter. The marbles are attached to the sleeve in only one place which makes them very easy to move and allows provides the user an all-over stimulation.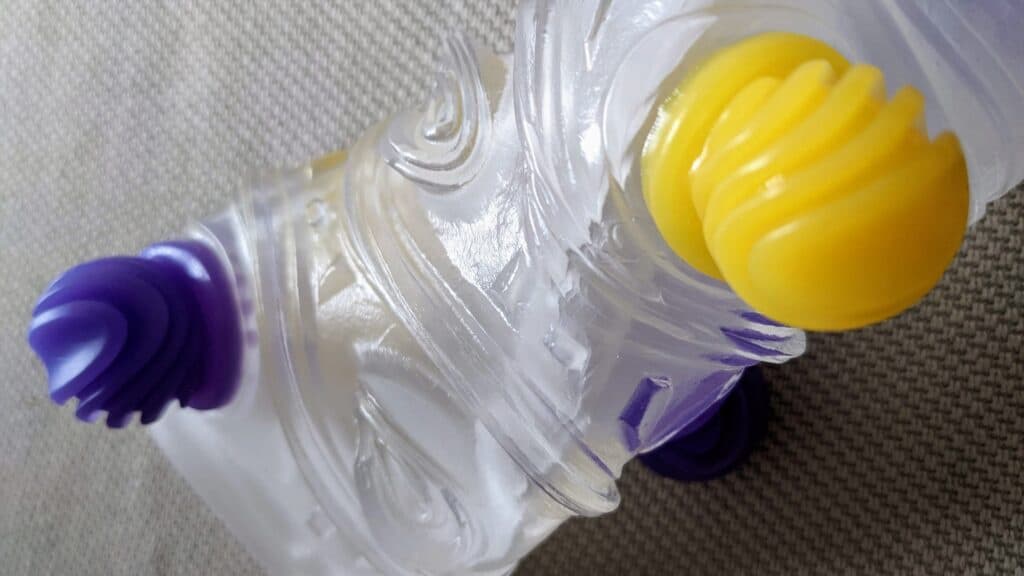 I was very surprised and impressed with the flexibility of the marbles and how easy it is to play with them. I ended up liking this toy a lot more than I thought I would and that is because of its versatility.
The Tenga Bobble allowed me to create a truly unique and personalized experience with full control over the intensity and the overall experience.
The Bobble Magic Marble turned out to be one of my favorite toys from Tenga and I could easily recommend I to anyone who enjoys a lot of control over the masturbation experience, diverse sensations, and masturbators that are not too tight.
What's Inside The Package?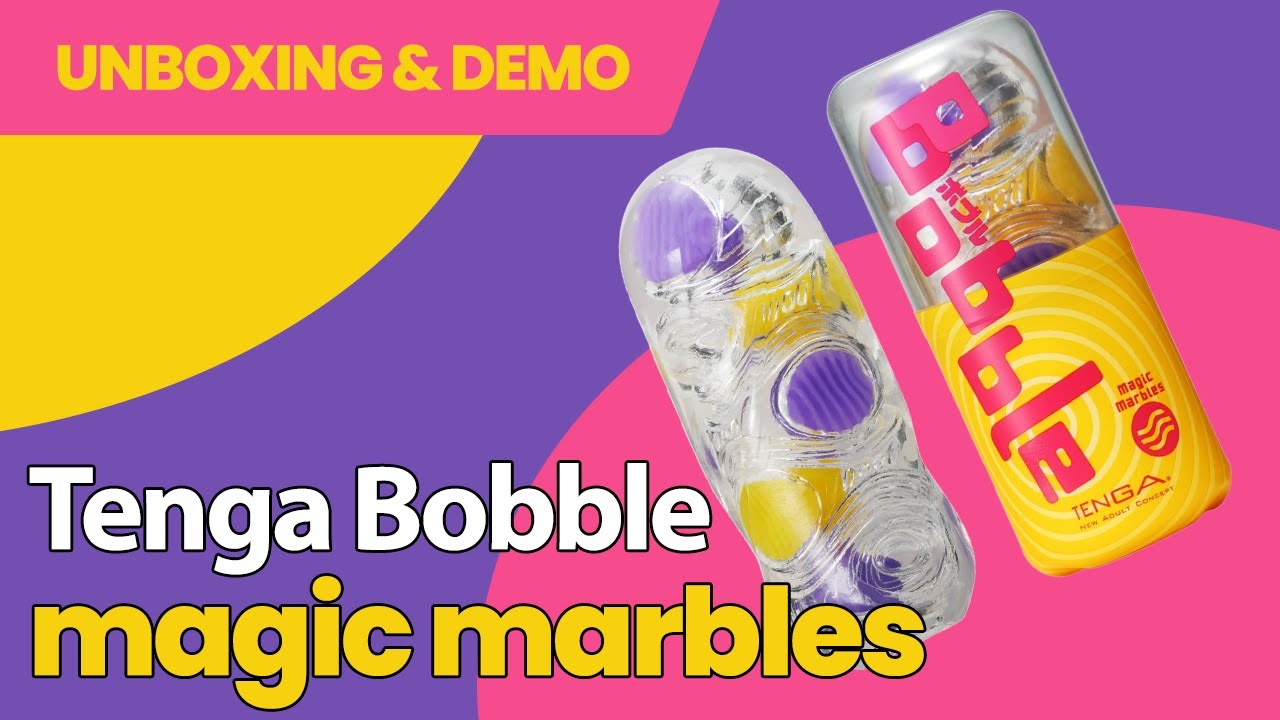 Here's a full list of items that you will be getting with Tenga Bobble:
Tenga Bobble (magic marbles or squares)
Drying rack
Plastic case for storage
Sample pack of lube
Instruction manual for use and care
As you can see from the list – Tenga has you covered. However, if you don't have extra lube, I would recommend getting some.
Tenga Bobble Alternatives
Tenga Bobble is a really fun toy. However, if you're looking for something slightly different, here is an alternative to consider:
Tenga Spinners: slightly similar to Bobble, the Tenga Spinner series has 6 textures and is a squeezable twisting masturbator.
The Verdict
Overall, the Tenga Bobble turned out to be one of my favorite products that I had from Tenga. The squishy and soft material allows you to create a truly personalized experience with marbles massaging all over.
If you have tried the Tenga Spinner series and enjoyed those, there's a great chance that you will really like the Tenga Bobble as well. Maybe even more.
Buy Now
Use code TECHYSEX at checkout to get 15% off your order! US & CA orders only.
Thank you for supporting TechySex
Use code TECHYSEX at checkout to get 15% off your order! US & CA orders only.
Thank you for supporting TechySex