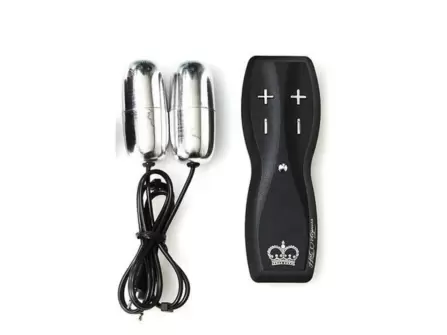 Hot Octopuss Jett
Overall Rating
4.8 out of 5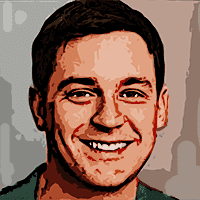 Written by
on , updated on
Hot Octopuss Jett Review
In this Hot Octopuss Jett review, I will cover all of the benefits and the downsides of this vibrating penis ring, designed especially for male pleasure.
To start with, it's quite difficult to put Hot Octopuss Jett into one category. On the one hand, it's a vibrating cock ring. On the other hand, it's a male vibrator, designed for penis stimulation. So, what it actually is?
To start with, the creators of Hot Octopuss Jett call the device a Guybrator. To give you an explanation – a guy vibrator. So, naturally, it's designed to please a man, so you can use it alone or you can use it to give pleasure to your male partner.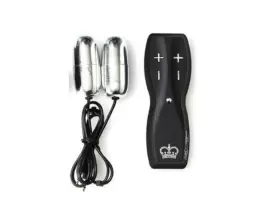 Order Now
As you can see from the image above, it could be quite hard to understand what it is or how it works without explanation. I'll give you a short explanation now and will get into more detail later in the review.
So, in short, the widest ring goes around your penis right under the head. In the smaller rings, you need to put the vibrating bullets and turn on your device. Voila!
Now, let's see what's so good about Hot Octopuss Jett vibrating cock ring.
Hot Octopuss Jett Benefits
Below you will find a list Hot Octopuss Jett benefits. With this sex toy you can expect:
Hands-Free Orgasms. Let Hot Octopuss Jet do all the work for you.
Perfect for nearly all penis girth. Overall it is wide and elastic to fit nearly any penis size. However, if your penis is super thick it could be too small.
Skin-safe materials. This penis ring is made from hypoallergenic materials, so it won't cause any irritations and won't cause allergies.
Comes with a warranty. For one whole year, you are completely protected and are entitled for a refund or a replacement product in case yours breaks or malfunctions.
No downtime when charging. Since this sex toy is not rechargeable – you won't experience any downtime. Yet, be sure to have extra batteries in case your toy runs out of fuel.
Discreet shipment and payment. Hot Octopuss values your privacy. So, all your products bought from their website will be discreetly packed and discreetly billed.
How it Works and Feels?
Hot Octopuss Jett possesses a powerful patented 'Treble and Bass Technology' that can give you unique sensations like no other cock ring. What's unique about Jot Octopuss Jett, is that it uses high-frequency sound waves instead of regular vibrations like other penis stimulation toys. This is a completely different, unique, and innovative way to reach intense orgasms.
Both bullets are powered by different frequencies of sound waves, so you can turn them on one by one or use both for maximum intensity of your penis.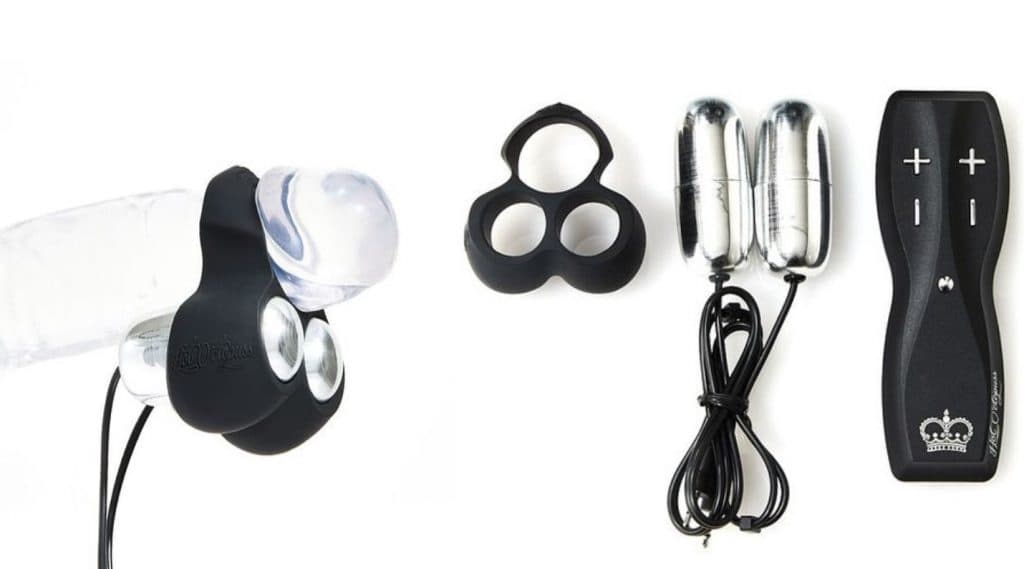 The Hot Octopus Jett can be controlled from distance with remote control and it can be used in nearly any position, so solo or with your partner – both of you will witness some insane sexual experiences.
Hot Octopuss Jett can be used with your male partner, as it is designed to serve men's needs. If you and your partner enjoy getting kinky with some unique sex toys, be sure to include Hot Octopuss Jett into your shopping list.
If you want to learn in more detail how it works, you can see the manual here.
In terms of sensations, both bullets provide very unique ones. The first one gives some light vibrations so it's perfect for the start. The second one is a lot more intense, so I would recommend using it later, after, you're all warmed up. Once you have both of your engines on, be sure to fasten your seat belt – you're about to cum.
What's in The Package?
As promised, Jett Octopus arrived in discreet packaging. So, your secret is safe. Once I opened the plain carton box, here's what I found inside:
Control unit
Silicone sleeve
2x bullets
Instruction sheet
Warranty sheet
As you can see, almost everything you need is already in the package. So you will need to shop additionally. You'll need to get four AA batteries, as they're not included in the package. Once you have those, simply find your quiet private place and enjoy your time.
Hot Octopuss Jett Downsides
Even though it's such a unique device that can give you mind-blowing and hands-free orgasms, it does have some downsides. Here's what I didn't really enjoy about Hot Octopuss Jett:
Could be a little too small for very thick penises.
Requires 4 AA batteries. Well, they weren't included in the package, so you will need to shop and have extra in your nightstand since you won't be able to recharge it.
Could be a little too small for very thick penises. If your penis is super thick, this cock ring could feel a bit too tight around your penis.
Hot Octopuss Jett Alternatives
Honestly, it would be quite difficult to find an alternative to this guybrator / cock ring. While I'm trying to come up with something similar, I can't.
However, if you're looking for a cock ring to share with your partner to intensify your sex experiences, you can check my top penis rings choices here.
Yet, if you're looking for a sex toy for solo use that would give you hands-free orgasms, you can look into top automatic male masturbators.
Even though they're a bit different from Hot Octopuss Jet, they're on top of the market and are loved by dudes and couples around the world.
The Verdict
Overall, Hot Octopuss Jett is the perfect selection for sexperts who are tired of regular toys and always look for a new experience.
Even though it's simple enough for beginners to use, I am pretty sure that experts will be able to give it the credit it deserves.
Since the price of it doesn't bite, and you can get it for only 50 USD – I would recommend any curious man to give it a chance.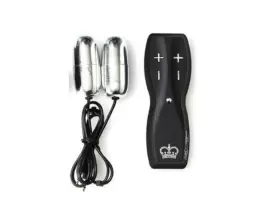 Order Now
If you're ready to try it, be sure to purchase from the official manufacturer to get all the warranties and an original product. You can visit their website here.