Arcwave Ion Review and Prices
Arcwave Ion is a unique sex toy, designed to stimulate the frenulum which is known as the most sensitive part of the penis. Ideal for those who are seaking new sensations.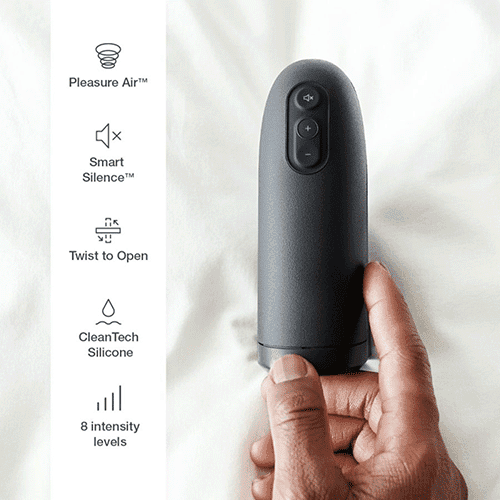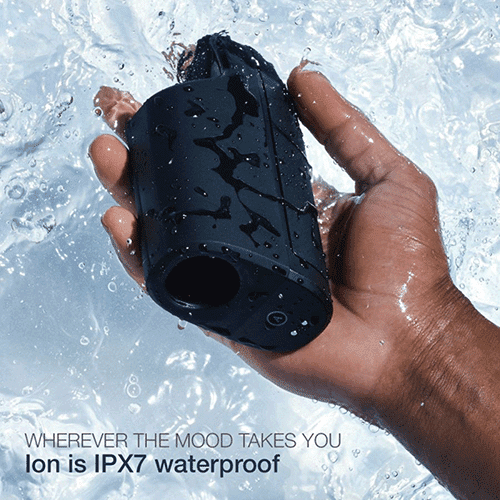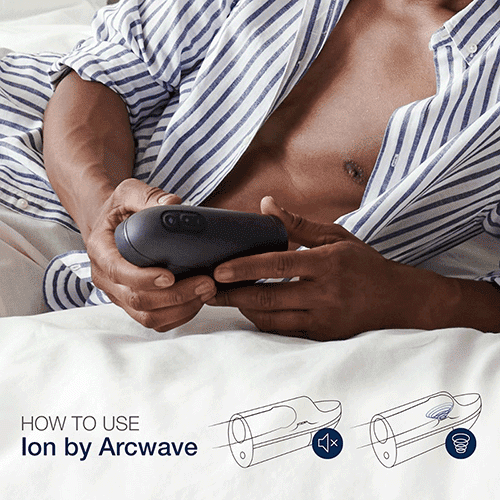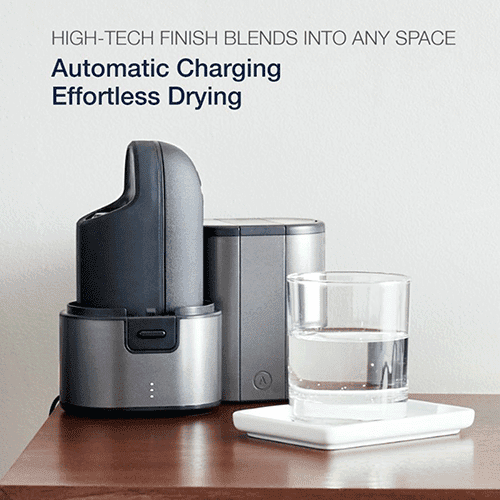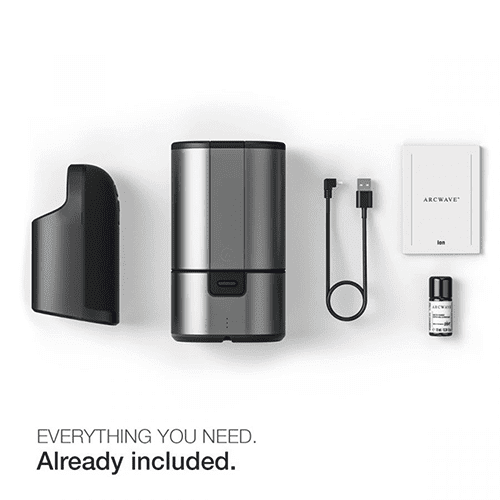 About TechySex Score
TechySex Score is a relative score that is derived from TechySex Team reviews and user feedback.
We also use proprietary algorithms to analyze the shape and texture of the toy, which plays a role in boosting or reducing the final value.
User Rating Details
Quality & Durability
4.5

/5
Rate This Product
Loading...
What's good
Stimulates the most sensitive part of the penis
Unique sensation
Easy to clean
What's not so good
Not for everyone
Is very loud
Compatible Textures
The texture is fixed and it comes together with the device. You do not need to buy the sleeve separately.
Specs
Dimensions
6 ⨉ 2 ⨉ 3.3 in
15.3 ⨉ 5.2 ⨉ 8.3 cm
Charge Time
* empty to full
~ 2:00 h
Bluetooth Connectivity
no
Arcwave Ion Review
Arcwave Ion is a unique male masturbator that aims to give men the experience of a female-like orgasm. Created by WOW tech group and winner of the 2021 Red Dot Design Award this sex toy is one of a kind and will surprise even very experienced users.
Several years ago WOW tech created Womanizer – a revolutionary sex toy for women that focuses solely on the clitoris and stimulates it through suction and vibrations. Womanizer quickly became a worldwide hit and changed the female sex toy industry completely.
Arcwave Ion is designed to do a similar thing, only for men. Arcwave Ion focuses mostly on the frenulum – the narrow part of the penile tissue, right below the tip. The frenulum is a highly erogenous zone and is considered the most sensitive part of the penis. So, in some sense, the frenulum is like a male clitoris.
So, without any further ado, let's see if they succeeded.
Arcwave Ion Benefits
Arcwave Ion is definitely a unique sex toy and I have never encountered anything like it. Here are some of the benefits that you will be getting along with Ion.
Unique Orgasm Experience
Creators of Arcwave Ion took a different approach to automatic male masturbators and created a unique product. Unlike the traditional masturbators, Ion won't stroke your penis and will solely focus on stimulating the most sensitive part of the penis – the frenulum.
Therefore, the orgasms you get from this toy feel different, unlike anything you can experience through penetrative sex.
Smart Controls
Arcwave has a very useful automatic on/off feature. This means that when the device loses contact with the skin it will stop working. When it's put back on, Ion will start again.
So, if in any scenario you need to quickly turn it off, simply take it off and that's it.
Easy to Clean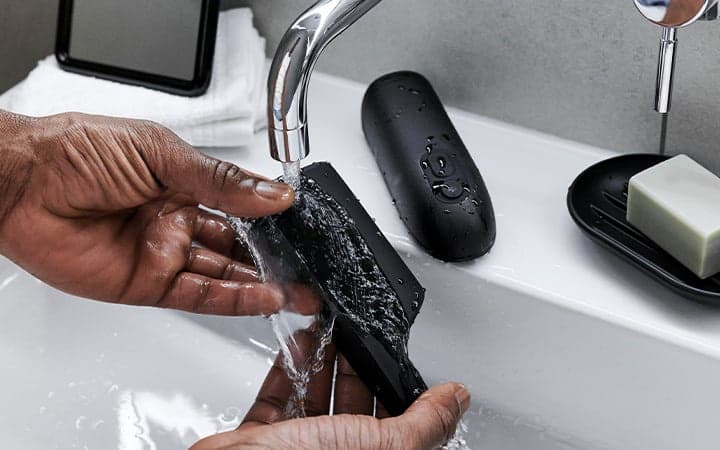 Unlike many traditional masturbators, Arcwave Ion has an open sleeve, therefore is easier to clean and dry.
Also, assembling and disassembling it is super easy. Therefore, the maintenance of the toy is hustle-free and doesn't require a lot of your time. For me, that's a huge bonus, since washing toys right after your orgasm is annoying enough already.
Body-Safe Materials
Made from CleanTech silicone, Ion is completely hypoallergenic and safe to use. What differs CleanTech silicone from others, is its resistance to UV light, higher durability, and better hygienic properties.
At the time of writing, CleanTech silicone is available only with Archwave, therefore, no other sex toy can offer toy this level of hygiene and durability.
Discreet Design
Ion comes with a dark storage case that also charges your masturbator when plugged in. As you can see from the picture, the case looks more like a new version of the Amazon Alexa rather than a masturbator. Therefore, it's pretty hard to identify what it actually is, unless, of course, you know what it is.
2-Year Warranty
Most automatic male masturbators come with a 1-year warranty and by choosing Arcwave Ion you get double. Therefore, you know that you are getting a super high-quality product and are protected, as a buyer, for two years, in case something breaks.
How Arcwave Ion Works and Feels?
Using Arcwave Ion is very simple and doesn't require any special skills. However, it may take you a few rounds to find the right position and your frenulum would be getting the direct stimulation.
First, you need to make sure that the device is fully charged and you have lube on hand. When you're all lubed up, put on Arcwave Ion and turn it on.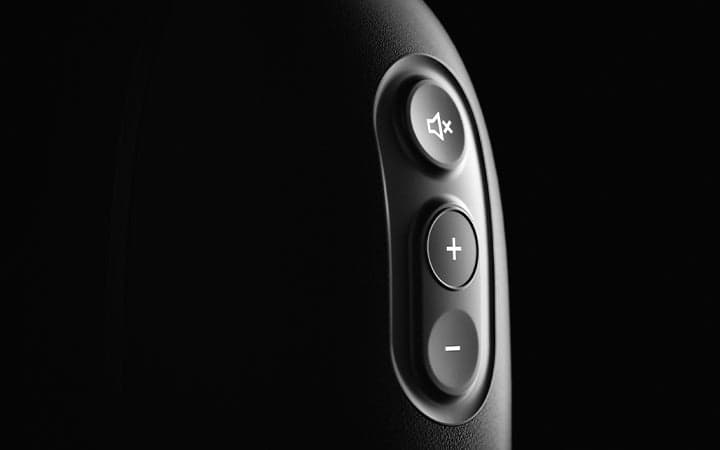 Ion has only three control buttons: +/ – that control the intensity and a Smart Silence button. When Smart Silence is on, the device automatically turns off when it loses contact with skin.
When the device is on and you position it correctly, you can relax and enjoy the experience. Adjust the intensity to your needs and if you feel like it, you can gently stroke Ion up and down for additional stimulation.
Also, from what I experienced and what the manufacturer suggests – try Arcwave Ion at least several times. This way your body will get used to new sensations and you'll be able to fully experience it.
Keep in mind that you need to clean Arcwave Ion after each use. Just like any other sex toy does. Proper hygiene is a must, otherwise, you can end up with a nasty infection on your penis.
How Arcwave Ion Feels?
From what I experienced, Arcwave Ion gives sensations that no other sex toy ever did. My first time using it, my penis felt a little ticklish at first. However, that tingling started bringing a weird sense of pleasure that I seemed to very much enjoy.
Each time I used it, I managed to reach orgasms that felt deeper and longer-lasting. I also noticed that the experience with Ion is similar to a relationship experience – sex gets better with time. So, that's what happened with me and Arcwave, it took me around 3-4 times to get used to it and fully give in and find my sweet spot.
So, without a doubt, it's an excellent sex toy and I believe that each man deserves to experience an orgasm like that.
What You Get In The Box?
Here is a full list of items that you will find get when you order your Arcwave Ion:
Ion
Storage Base for drying and charging
Mini USB charging cable
Safety instructions
Detailed user guide
10ml Arcwave™ lube
As you can see, the manufacturer has your needs covered and included a sample-sized lube that should be enough for the first round. At least it was for me.
Arcwave Ion Downsides
As great as the Ion is, there is one downside to it.
Pretty Noisy
If you decide to get an Ion, you'll notice that the sounds that it makes are completely different from any other male masturbator. Also, if you go on full intensity it can become pretty noisy. Worry not, your neighbors won't be hearing you, during your masturbation sessions. However, if there are people in the next room, they might come asking about the strange noise from your bedroom.
Arcwave Ion Reviews
It's always good to hear more than just one opinion about a product before you buy it. This way, you will know whether the item is right for you, or if you should search for alternatives. Here I collected several Archwave Ion reviews, with both positive and negative aspects.
It needs lube to even get into, looks like your ugliest kitchen appliance and is as loud as a battery-operated power drill but f*ck me this toy is amazing.

– Pete F., posted on official Arcwave website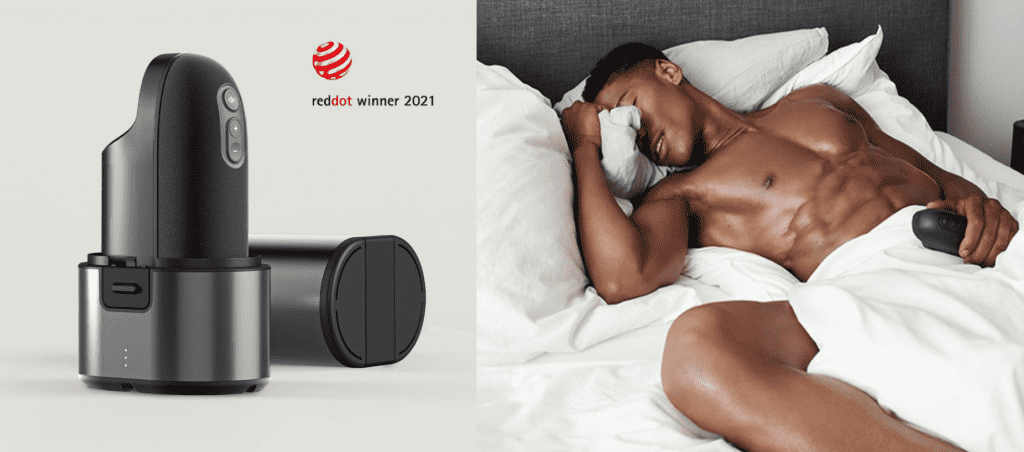 This is an incredible machine. Might be the best ever device of its kind. I live alone and self love is important. I've had a lot of toys through the years. This is amazing. The combination of air and vibration creates a sensation unlike anything else. Yes it's expensive but it delivers. You won't be disappointed!

– Amazon Customer
Once you've got the Arcwave out of the box and in your hands (and eventually on your d*ck), you can see and feel where all that money went to justify its high price tag. It's built perfectly, with a classy, non-ostantatious design that won't look out of place on your bedside table. You can see it's money well spent, but using it is where the fun is, obviously. This toy is a blast and had me busting stronger than I ever have before. This one hits different, y'all.

– Rob, posted on official Arcwave website
The Verdict on Arcwave Ion
To be perfectly honest, Arcwave Ion is a truly unique male masturbator that actually deserves to have a separate category. Similarly, like women have clitoris stimulators and vibrators, men now have Arcwave Ion and penis strokers.
Within the last 10 years, I have tested more than enough sex toys to tell you that this toy is completely different and gives you orgasms that I have never experienced before.
I was actually surprised how much this toy surprised me.
So, if you're curious about a different orgasm – Arcwave is the male masturbator for you.
Frequently Asked Questions
How much does Arcwave Ion cost?
Prices can vary depending on your country and the store from which to decide to buy. In United States, prices hover around 200 U.S. Dollars. For example, Arcwave Online Store is currently selling Arcwave Ion for $199.00 (excluding discounts).
Is Arcwave Ion battery-powered?
Yes, Arcwave Ion is battery-powered and does not need to be plugged into a power outlet during use.
How long does it take to charge Arcwave Ion?
It can take up to 2 hours to fully charge your Arcwave Ion. The exact duration depends on battery level at the time when you plug it in and the type of charger you use.
Is Arcwave Ion waterproof?
No, Arcwave Ion is not waterproof and should be kept away from water.
Buy Now
We may earn a small commission if you purchase items via some of the links on our website. It comes at no extra cost to you but it supports our initiative.
Thank you for supporting TechySex
Thank you for supporting TechySex