Lelo F1s V2 Review and Prices
Ever dreamed of coding your personalized mastubation experiences that work exactly as you like? With Lelo F1S V2 you can do exactly that!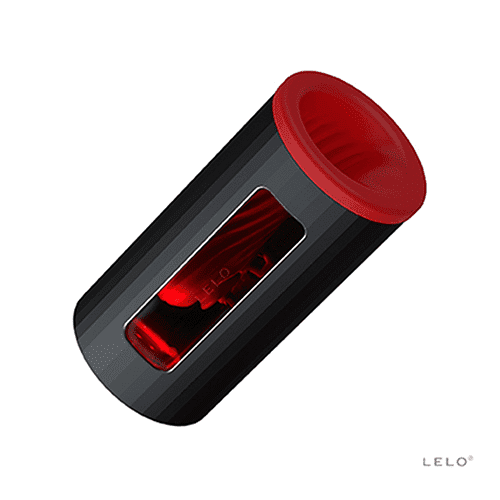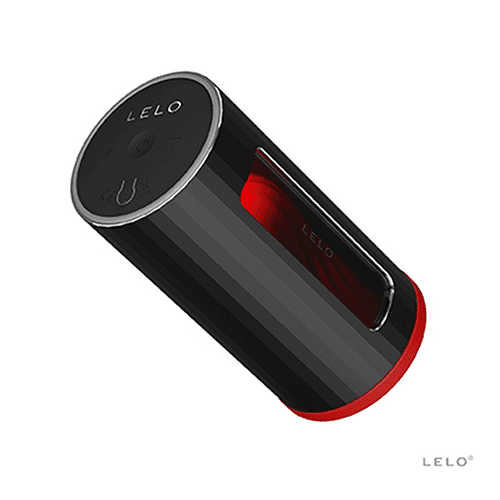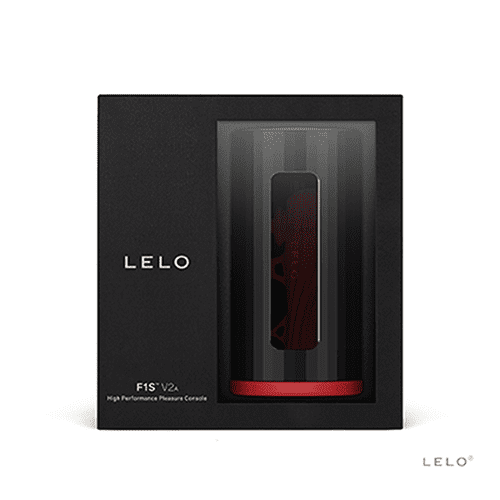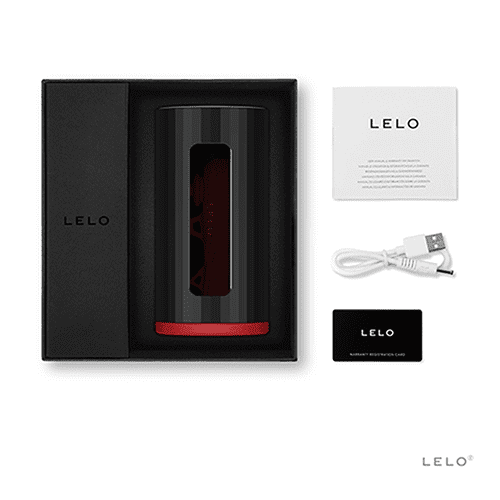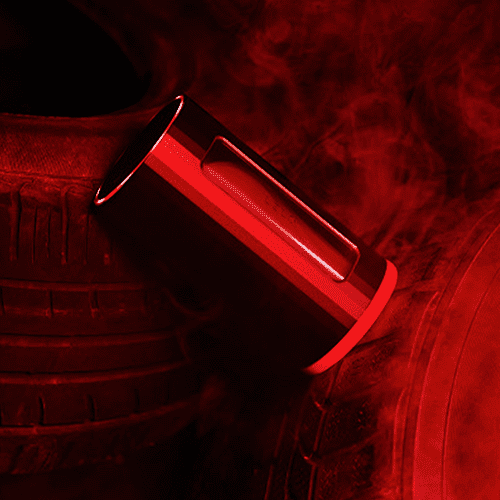 About TechySex Score
TechySex Score is a relative score that is derived from TechySex Team reviews and user feedback.
We also use proprietary algorithms to analyze the shape and texture of the toy, which plays a role in boosting or reducing the final value.
User Rating Details
Quality & Durability
4.5

/5
Rate This Product
Loading...
What's good
Great for coding geeks
Discreet and luxurious design
Can create personalized experiences
What's not so good
High price tag
Not ideal for those who enjoy strokers
Compatible Textures
You get your first sleeve together with the device, so unless you want to have more than one sleeve on-hand, there is no need to buy them separately.
Specs
Dimensions
5.6 ⨉ 2.8 ⨉ 2.8 in
14.3 ⨉ 7.1 ⨉ 7.1 cm
Charge Time
* empty to full
~ 2:00 h
Bluetooth Connectivity
yes
Materials
Silicone
ABS
Aluminum alloy
Lelo F1s V2 Review
LELO, without a doubt, is one of the leading sex toys manufacturers. Over a year ago they introduced the world's first SDK-enabled male masturbator – LELO F1S Prototype.
If you're not familiar with the SDK term, it stands for Software Development Kit, which is a set of tools (libraries, code samples, documentation, etc.) that help developers create various applications (apps) for a specific platform, programming language, or system.
In this case, SDK-enabled means that if you have some computer knowledge or are willing to learn – you could actually personalize your masturbation experience even further.
Just recently the manufacturer introduced a newer version of the toy – LELO F1S V2 that promises a better-fitting sleeve and a stronger motor for more intense pleasure. Let's see in more detail whether they fulfilled this male masturbator is worth your attention.
LELO F1S V2 Benefits
LELO is a luxury sex toy brand and their toys do come with a price tag. Naturally, such items come with numerous benefits for your best experience.
Next-Level Personalization
LELO F1S is SDK-enabled, which means you can actually create a personalized masturbation experience. However, as fun as it sounds, it will require some skills, work, and dedication. Since you will need not only to program it but program something that works for you.
Also, since it's open-sourced, you could actually share your developments with other horny men around the world or try something someone already created. How great is that? Explore it on GitHub.
4×7 Pre-Programmed Variations
If you're not a software developer or don't want to go through all the hassle with this sex toy, worry not. LELO F1S V2 comes with 4 pre-programmed modes of which each has 7 vibration patterns.
So, without coding a thing, you already have 28 different experiences to try and that's already more than many sex toys can offer.
Also, there is a possibility to use LELO F1S V2 without the app, the + / – control buttons will help you.
Cruise Control
A patented Cruise Control setting by LELO ensures that the LELO F1S V2 works without any power drops. You know how some electronic devices automatically go on lower power when the battery is going down?
Well, this won't happen LELO F1S V2. No matter how much of a vigorous setting you choose, this sex toy will perform as it is supposed to until the battery actually dies. Depending on the intensity you choose, LELO F1S V2 can please you for up to 2 hours without interruption.
Comfort Control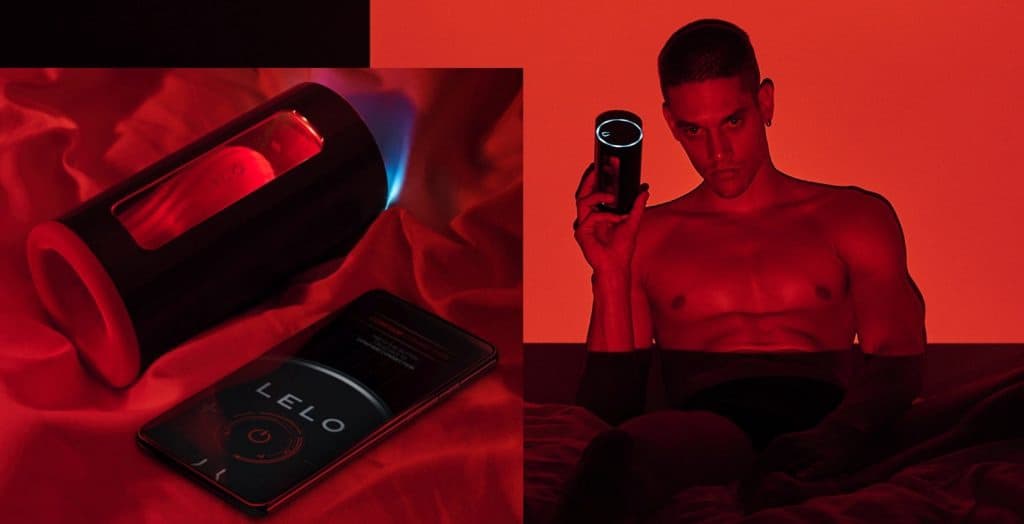 Using the LELO F1S V2 may seem complicated, however, if you don't develop anything, it can be pretty easy. The device itself comes with only 3 buttons for the initial experience.
There are two buttons that help you control the intensity of vibrations, respectively marked with the ( + ) sign to increase and the ( – ) sign to reduce. There is a third button in the middle that you will use to turn it on and off as well as switch between the pre-programmed modes.
Great For Geeks
If you're a geek, or your boyfriend is a geek and you're looking for the perfect gift – this could be just that. By choosing this sex toy, you would be gifting yourself or your partner not only the joy of orgasm but the joy of custom-build orgasm.
If you're a geek or know at least one person like that – you know how thrilled and stubborn we are when it comes to building stuff and making things happen.
Body-Safe Materials
Like all LELO sex toys, LELO F1S is built from body-safe materials and to the highest standard. F1S is made from body-safe silicone, which means that you are completely protected from any unexpected skin allergies or rashes.
However, you need to follow proper hygiene rules, otherwise, your sex toy could get infected and later transfer the nasty stuff to you. So, be mindful.
Soft Sleeve To Fit Many
Compared to the Prototype version of LELO F1S, V2 comes with a softer and more welcoming sleeve. This means that the sleeve will have a better fit for various sizes and shapes of penises.
This is a great approach, in my opinion, since not many guys can say that they have a perfectly straight penis without even a slight curvature which would be perfect for male most sex toys.
High Intensity
Compared to the previous version, the V2 comes with stronger motors and more sensors. Therefore, the device is more responsive and has stronger vibrations, all for your pleasure.
However, keep in mind that this is not a penis stroker, it's more like a penis vibrator, similar to how the Arcwave ION is.
Discreet Shipping
LELO handles your business discreetly. Therefore, all items that you order directly from their website will be handled in a discreet manner.
This means that there won't be any pocket pussies or automatic masturbators drawn on the side of the shipping box.
How LELO F1S V2 Works?
There are two ways to use the device. The first one doesn't need any additional app and is a lot more simple. The second way involves the app and personalization, which can be as simple or as complicated as you make it.
LELO F1S Without App
Using it without the app is as simple as any other modern sex toy. LELO F1S is not overcrowded with many buttons and only comes with the essential ones.
F1S has a 3 button control system:
Middle button to turn it on or off and switch between modes
( + ) button to increase the vibration intensity
( – ) button to decrease the vibration intensity
By using these 3 buttons you can easily switch between 4 pre-programmed modes and use the ( + ) / ( – ) buttons to control the vibrations to your needs. That's it. Don't forget to charge it and use plenty of lube.
LELO F1S With The App
If you prefer controlling your device with the app instead of the buttons, you can do so. All you need is a smartphone with Bluetooth connectivity and an Android or iOS operation system.
Controlling the app for the basic settings is also simple, to help you better understand, here's a short video of the app in action.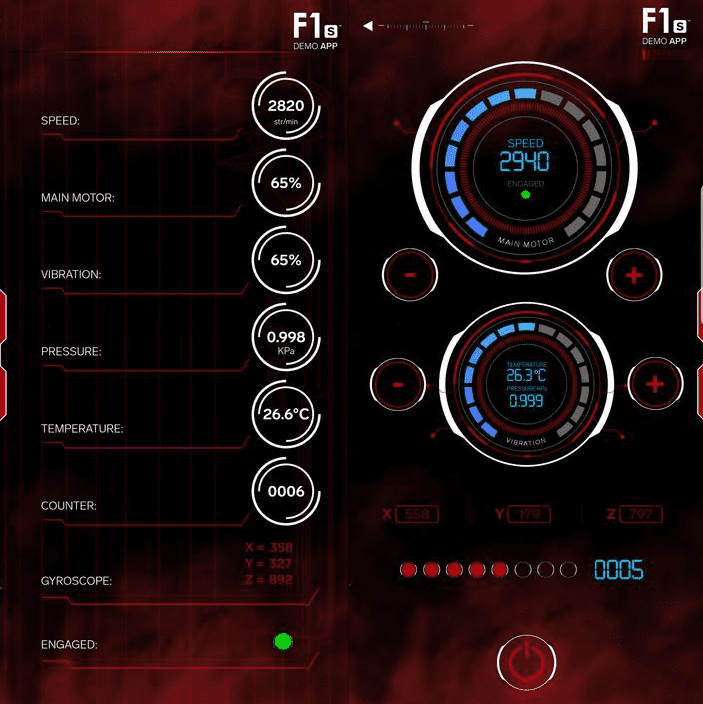 If you wish to take a step even further and create your own personal experiences – visit LELO's repository on GitHub.
LELO F1S V2 Feels?
LELO F1S V2 is not your regular automatic penis stroker. So, if you're looking for that – check out my list of best blowjob machines.
The sleeve of this male masturbator is very snug and it feels like your penis is hugged by a tight vagina, which I liked. This toy does not need stroking. You can try if you want to, but for me personally stroking made it less intense.
The sex toy has two motors that you can use together or separately. One is designed to give action to the tip of the penis while the other one focuses more on the shaft. If you've never experienced a similar toy to this one – you're in for a treat.
If you want to get the most out of this toy – using the app is a must, as it makes your experience more customizable. However, that comes with a downside – you need to get used to the app. Even though the app is simple to use, the few first times it was a little annoying to find what I wanted in the middle of the action.
Yet, once you're familiar with it, life gets easier and all you experience is pleasure.
However, if you're a very large guy, make sure to check the measurements of the device. From what I experienced, contrary to many sex toys sleeves, a smaller penis can feel better in this toy.
What Comes Inside The Box?
Here is a full list of items that you will get with LELO F1S V2 when ordering it directly from the official LELO website:
F1S™ V2 in Red or Blue color (depends on choice)
USB-charging cord
Warranty registration card
Detailed instruction manual (also available online)
BONUS (if still available): 75ml of personal lubricant
As long as the lubricant comes together with the toy – you are all set for the first round. All you will need to do is charge the device for approx. 2 hours.
LELO F1S V2 Downsides
As great as LELO toys usually are, there are some downsides to the V2 of F1S:
Difficult Cleaning
Cleaning male masturbators that have one closed end is always a tedious task. However, that's the price you have to pay for advanced masturbation.
Loud When You Take It Off
When LELO F1S V2 is not on your penis, the sound is indeed pretty loud. So, this toy could benefit from not only smart cruise control but also smart silence when there's nothing inside (like Arcwave ION does). As discreet as the toy may look, the sounds that it makes are not that much.
LELO F1S V2 Alternatives
LELO F1S V2 is not a penis stroker, so, if you're looking for a stroker, consider Kiiroo KEON. However, if you're looking for a similar device that is less complicated, consider the Arcwave ION. It works in a different, yet in some sense similar manner, and is a more straight-to-the-point kind of toy.
LELO F1S V2 vs Prototype
LELO F1S V2 is a newer version of the previously launched LELO F1S Prototype. Unfortunately, I didn't have a chance (yet) to put my hands on the Prototype, so I can't give you a comparison of the sensations it gives. I can only comment on technical specifications. So, here are the V2 vs Prototype differences:
The motor frequency: according to the website, the Prototype comes with 63Hz vibration strength, while the V2 has a suction motor of 60hz and a vibration motor of 90 Hz.
The sleeve: the V2 sleeve is snugger, more flexible and therefore – more comfortabe for various penis shapes and sizes.
Even though the devices are very similar, you can't notice the difference in the motors. When it comes to intensity, the V2 is an absolute winner.
The Verdict
Overall, LELO F1S V2 is yet another high-quality sex toy. Even though there is no need to have any prior experience to enjoy it, geeks will have the most fun out of it, simply because they can build their experiences.
Also, keep in mind that this is not a regular automatic penis stroker. It is more like a penis vibrator. So, if you're looking for an exciting new toy – this could be exactly what you're looking for.
Frequently Asked Questions
How much does Lelo F1s V2 cost?
Prices can vary depending on your country and the store from which to decide to buy. In United States, prices hover around 230 U.S. Dollars. For example, Lelo Online Store is currently selling Lelo F1s V2 for $229.00 (excluding discounts).
Is Lelo F1s V2 battery-powered?
Yes, Lelo F1s V2 is battery-powered and does not need to be plugged into a power outlet during use.
How long does it take to charge Lelo F1s V2?
It can take up to 2 hours to fully charge your Lelo F1s V2. The exact duration depends on battery level at the time when you plug it in and the type of charger you use.
Is Lelo F1s V2 waterproof?
Yes, Lelo F1s V2 is waterproof and can be used in the shower. However, always refer to the owners manual as some parts and accessories might not be waterproof.
Buy Now
We may earn a small commission if you purchase items via some of the links on our website. It comes at no extra cost to you but it supports our initiative.
Thank you for supporting TechySex
Thank you for supporting TechySex