Kiiroo Onyx+ Review and Prices
Kiiroo Onyx+ is a compact and discreet automatic masturbator designed to mimic oral sex. Perfect for interactive masturbation while traveling.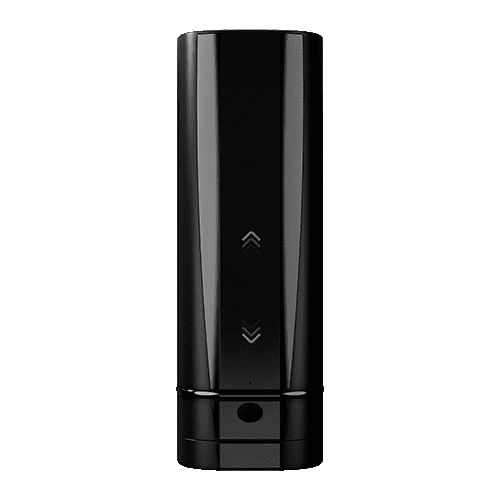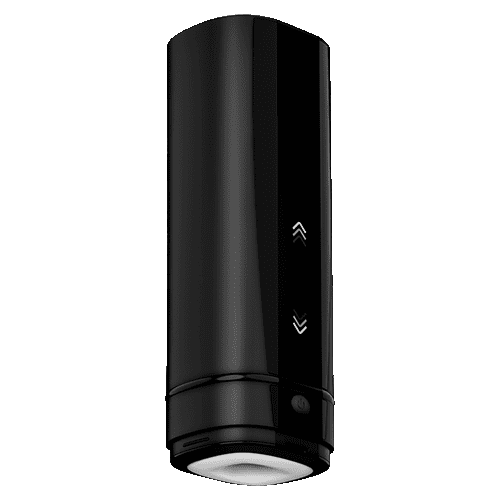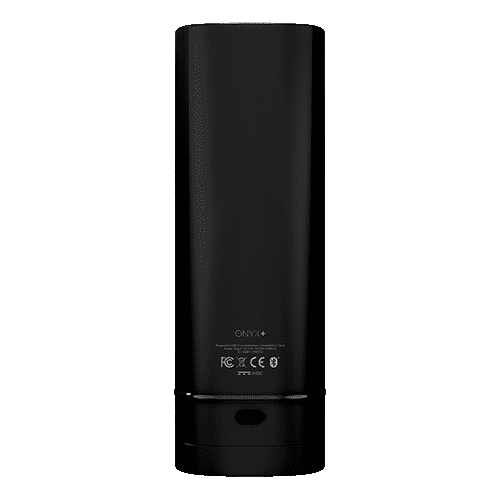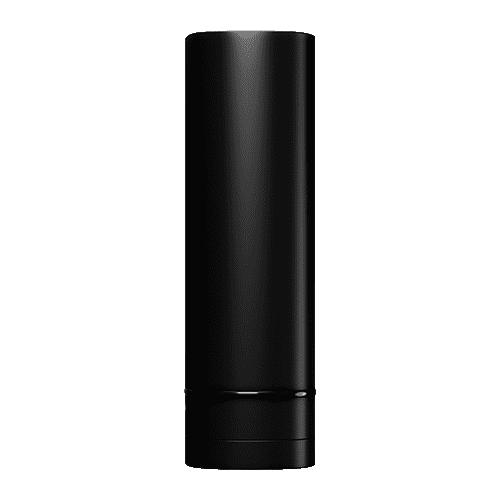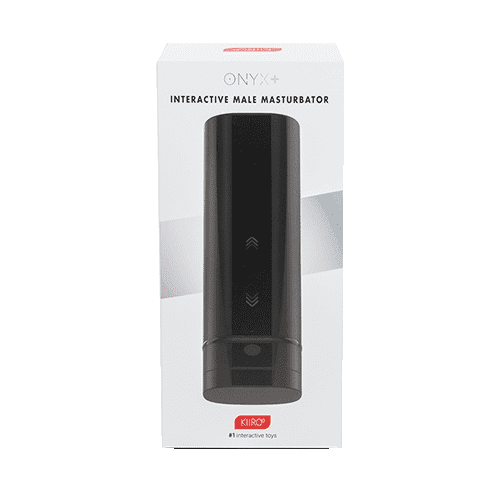 About TechySex Score
TechySex Score is a relative score that is derived from TechySex Team reviews and user feedback.
We also use proprietary algorithms to analyze the shape and texture of the toy, which plays a role in boosting or reducing the final value.
User Rating Details
Quality & Durability
4.8

/5
Rate This Product
Loading...
Available Offers
Standard Price
-10%
$219.00
What's good
Discreet & compact design
Oral sex experiences
Ideal for traveling
What's not so good
Few sleeve textures available
High price tag
Compatible Textures
You get your first sleeve together with the device, so unless you want to have more than one sleeve on-hand, there is no need to buy them separately.
Specs
Dimensions
10.2 ⨉ 3.5 ⨉ 3.1 in
26 ⨉ 9 ⨉ 8 cm
Max Stroke Speed
140 strokes / min
Charge Time
* empty to full
~ 4:00 h
Syncs With Other Toys
yes
Bluetooth Connectivity
no
Kiiroo Onyx+ Review
This Kiiroo Onyx+ review will cover all the pros and cons of having an electric masturbator that can give you intense hands-free VR-compatible orgasms.
If you're here, you've probably got tired of your labor with pocket pussies and decided that it's time to upgrade your sexual experiences.
Well, Kiiroo Onyx+ might be the experience you're looking for. This automatic male masturbator is one of the world's best-sellers and there's a good reason for that.
Kiiroo is well-known for producing exclusive sex toys for men that don't compromise and go for top-notch sexperiences.
So, without any further ado, let's see what is it that makes Kiiroo Onyx+ so special and why it's one of the best blowjob machines that money can buy.

Winter Sale
PowerBlow bundles up to 30% off.
Use Offer
Kiiroo Onyx+ Benefits
Onyx+ is extremely popular and is one of the second most recommended electric masturbators around the world. Used to be the best until Keon got in the picture. From user reviews and my personal expertise, I can confidently say that choosing Kiiroo Onyx+ gives you:
Hands-Free Orgasms
Naturally, this benefit is what you expect from an electric masturbator. And you will get it from Kiiroo Onyx+. Extremely comfortable to wear, it will hug your dick tightly and give you the ultimate experience. With impressive 140 strokes per minute, this sex toy can stroke your penis as no real person could.
From my personal testing results, I can tell that Kiiroo Onyx+ is worth the money. It's very frustrating when you buy a hands-free experience and it keeps falling off or getting away from the position. However, this is not the case with Onyx+.
Helps Long-Distance Relationships
Since this masturbator is interactive, it can indeed help you spice up your long-distance sex life. I tested it with my partner and even though we weren't that far away, only in separate rooms, Onyx+ gave us some new experiences that both of us enjoyed.
Even though you can't compare it to what real sex feels like, I feel like if I needed to spend some months away from my significant other, I would take Kiiroo Onyx+ with me on the journey.
Easy to Use
Despite being very techy, this electric masturbator is very easy to use. The touch-sensitive pads it has are comfortable to reach from any position. The controls are very sensitive, so you won't need to put any effort in order to control the intensity of the stimulation. So, you can just sit back, relax and enjoy the experience.
Feels Real
Since Kiiroo Onyx+ works with Fleshlight sleeves you can be confident that you're getting the best treatment out there.
Made from patented SuperSkin material, the sleeve will feel real against your penis whether you choose to go with vaginal, oral, or anal stimulation options.
Silent and Discreet
Even though it can stroke your penis 140 times per minute, Kiiroo Onyx+ is very silent. Even if you use it when someone's at home and wishes to keep it a secret – simply close the doors and no one will be able to know what's happening on the other side.
Another great thing about this masturbator is its design. Since it looks more like a portable speaker than a masturbator, no one will be able to tell about your bedroom joys if you leave it somewhere in the open. Unless, of course, the person takes a closer look (or ones one as well).
VR Compatible
Kiiroo Onyx+ is compatible with most VR goggles available in the market. So, you'll be able to watch your favorite virtual reality porn and feel the sensations as well.
It works perfectly with 3D and 2D content, virtual games, so believe me, you're into some crazy stuff when you combine VR glasses with Kiiroo Onyx+.
Bluetooth Connectivity
Integrated Bluetooth connectivity will allow you to connect nearly any other device that also possesses it. Also, it's compatible with the whole FeelMe library, so, you're in one hell of a ride.
Even adding wireless headphones will give you a huge boost in the overall experience.
1 Year Warranty
Kiiroo Onyx+ comes with a one-year warranty. This means that you as a buyer are completely protected. In case you don't like the device, it doesn't fulfill your expectations or malfunctions somehow – you'll get a refund or a replacement product.
So, you're at no risk, yet I'm 99% percent sure that you won't ask for your money back once you find out what Onyx+ can give you.
Wireless Experience
You don't need any wires, or plugs to enjoy Kiiroo Onyx+. What annoys me with some other blowjob machines, is the fact that it comes with annoying wires in which you can get tangled, especially if you're playing some VR sex games.
How Kiiroo Onyx+ Works and Feels?
Kiiroo Onyx+ contains 10 inner rings that work simultaneously to simulate the sensations of real sex experiences. When you lube it up, put it on and turn it on, you'll notice how silent the motor is.
Even though I was aware that the motor is silent, I still was surprised that the impressive and intense 140 strokes per minute could be that silent.
Another thing I like is how light the masturbator is and how comfortable it felt in my hand. The design is discreet, so you can take it together with you when traveling.
Compared to the previous version of Onyx, this one is a lot sleeker and it's clear that the manufacturers put a lot of effort into upgrading a device that was already pretty darn good. And they delivered on it.
The inner sleeve is only slightly textured, however, it's the 10 inner rings that bring out the magic. The sleeve is super soft and extra realistic, so Kiiroo must be really proud of their masturbator. The sensations it can give you are very close to the real thing.
I tested it together with my VR goggles, played quite a few games, and can say that there is no other device that can match Kiiroo Onyx+. So, if you're into sex games, you simply can't skip this opportunity.
In general, once you try it, you'll immediately forget how much you paid for it, as it's worth every penny. Kiiroo Onyx+ is real-life proof of how much two sex toys industry giants can achieve when they combine their expertise and knowledge together.
Kiiroo Onyx+ doesn't settle for any mediocre experiences. They deliver you only the best out of the best. So, don't be shy to open your wallet. If you still don't believe it, worry not, it comes with a 1-year warranty. So, just give it a test drive. I'm sure you won't return it.
What You Get in The Package?
Unboxing Kiiroo Onyx+ was pretty exciting. Since it comes from two of the biggest sex toys manufacturers, I had some high expectations for it.
My new electric masturbator arrived in a discreet, unmarked box – just as promised. So, no one was able to tell what I ordered. Another great thing is discreet payment. This means that the secret is just between you and Onyx+.
Since Fleshlight is known to give out samples of lube with their products and Kiiroo makes only top-notch sex toys without any fuss to assemble, that's what I was expecting to get. Ant that's exactly what I received. When I opened the packaging, here's a list of items that I found inside:
The Kiiroo Onyx+ male masturbator
A USB charging cable
A protective end cap for the opening of the toy
A simple instruction manual translated into multiple languages
A warranty registration card for 1 year
A sample packet of water-based lube (just as expected)
Since the package didn't contain any special cleaner or preservation powder, you will have to take care of these items to ensure the longevity of your male masturbator.
Another thing important to notice, in case you're planning to take it with you on trips and tours – purchase a carrying case. Since you're paying some good money for it, I am sure that you don't want to see your Onyx+ getting broken.
Kiiroo Onyx+ Downsides
Even though I can confidently say that Kiiroo Onyx+ benefits outweigh the downsides, there still exist some. So, before you get extremely hyped on your hands-free orgasms, let's see a couple of minor issues you might face.
Requires Charging
The main downside of Kiiroo Onyx+ is the fact that it requires charging. You will need to charge it for 4 to 6 hours for an hour of pleasure. So, basically, you need to recharge it after each use.
However, charging it, means Onyx+ doesn't require any annoying plugs or sockets in order to use it.
Requires Updates
Since the device is technologically advanced, it will require you to update it quite a few times. Sometimes the updates take longer, so it can become pretty annoying from time to time.
Sensitive Controls
Even though the controls of Kiiroo Onyx+ are comfortable to use, at first they may seem a bit too sensitive. For the first couple of times, I had some wrong clicks. However, when you get used to it, it doesn't bug you anymore.
It's not Cheap
Quality sex toys come with a price tag. Kiiroo Onyx+ is not an exception. The price of Kiiroo Onyx+, at the time of writing, is 219 USD. Also, you'll need to purchase some extra water-based lube to use it.
However, I think it is a fair price for such a device. I see it more as an investment into my sexual life than a financial burden. The money I paid for it, definitely paid off.
Kiiroo Onyx+ Alternatives
Even though Kiiroo Onyx+ comes with numerous benefits, there are alternatives to it. However, even such famous masturbators as Autoblow A.I. doesn't even come close.
The Autoblow A.I. does not have Bluetooth connectivity, so it's not compatible with VR glasses. So, in this case, it's solely up to you to decide what you want and expect from your electric masturbator.
Yet, the Kiiroo KEON is the best choice currently available in the market. However, it is bigger in size. Nonetheless, more versatile and advanced.
The Verdict
Overall, Kiiroo Onyx+ is an excellent electronic male masturbator. I can easily recommend it to dudes who are looking for some intense hands-free experience and are not afraid to pay for it.
Being VR-compatible and interactive allows you to keep your long-distance relationship flaming hot. Even if you're not in such a relationship, Onyx+ will seriously spice up your life.
If you're curious to learn more about electronic male masturbators that are on top of their game – review my recommendations
If you've already decided that Kiiroo Onyx+ is the best choice for you, get it directly from the official website. This way you will know that you're getting the original product and not just a cheap knockoff.
Frequently Asked Questions
How much does Kiiroo Onyx+ cost?
Prices can vary depending on your country and the store from which to decide to buy. In United States, prices hover around 220 U.S. Dollars. For example, Kiiroo Online Store is currently selling Kiiroo Onyx+ for $219.00 (excluding discounts).
Is Kiiroo Onyx+ battery-powered?
Yes, Kiiroo Onyx+ is battery-powered and does not need to be plugged into a power outlet during use.
How long does it take to charge Kiiroo Onyx+?
It can take up to 4 hours to fully charge your Kiiroo Onyx+. The exact duration depends on battery level at the time when you plug it in and the type of charger you use.
Is Kiiroo Onyx+ waterproof?
No, Kiiroo Onyx+ is not waterproof and should be kept away from water.
How fast is Kiiroo Onyx+?
Kiiroo Onyx+ is able to reach up to 140 strokes per minute (which is roughly one stroke every 0.4 seconds). Beware that some manufacturers officially post higher speeds but they typically refer to short-range strokes. This can be a bit misleading and can make it difficult to compare different products.
Buy Now
Use this link to get 10% off your order. Automatically applied at checkout.
Thank you for supporting TechySex
Note: Use our links to get 10% off your order. Discount will be automatically applied at checkout.
Thank you for supporting TechySex