Kiiroo PowerBlow Review and Prices
The Kiiroo PowerBlow is an innovative device that transforms manual penis strokers into automatic or interactive blowjob machines. With its compatibility with various adult-entertainers-inspired strokers made by Kiiroo and other brands, it offers users an enhanced and immersive experience.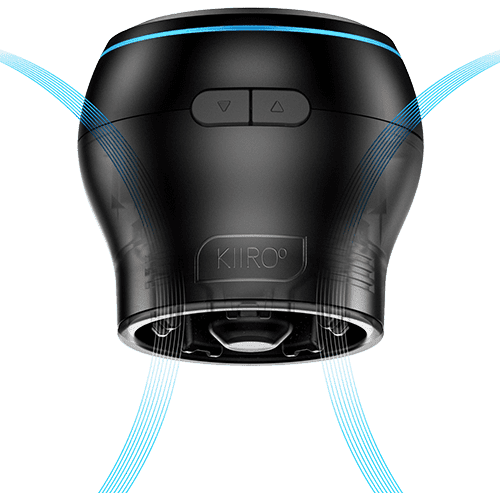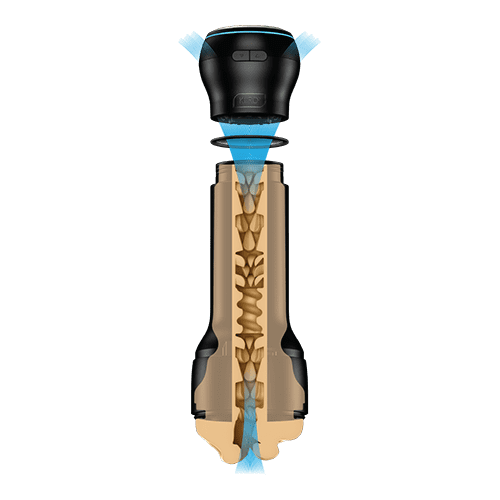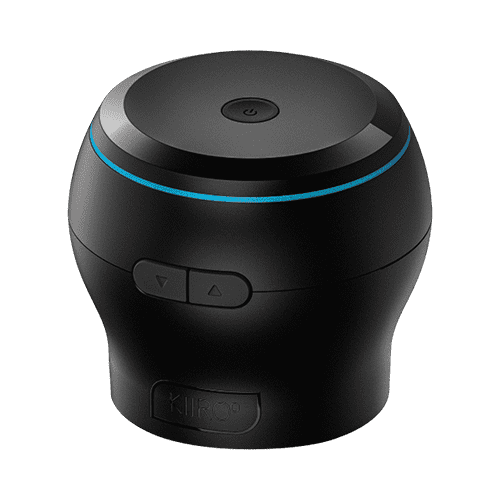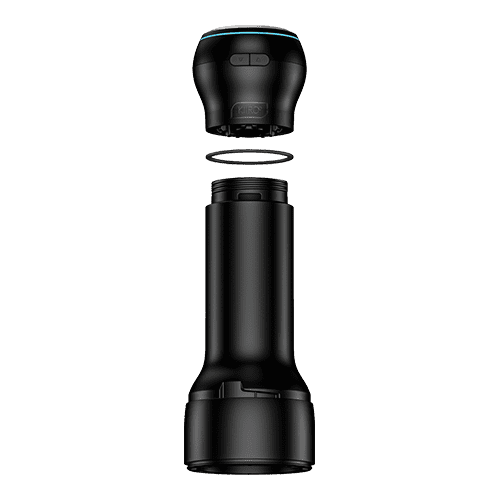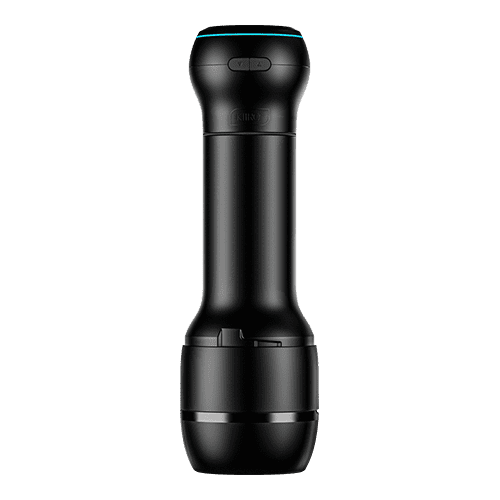 About TechySex Score
TechySex Score is a relative score that is derived from TechySex Team reviews and user feedback.
We also use proprietary algorithms to analyze the shape and texture of the toy, which plays a role in boosting or reducing the final value.
User Rating Details
Quality & Durability
4.3

/5
Rate This Product
Loading...
Available Offers
Standard Price
-10%
$69.95
Special TechySex Offer
$62.95
What's good
Fully automated experiences
Realistic blowjob experiences
Compact and powerful
Low price
Quick charging time
Long-lasting battery
Video-synchronization and VR compatibility
Strokers made in collaboration with famous adult entertainers
Works with strokers from other brands that have a similar structure to Kiiroo FeelStars
What's not so good
Cannot use it while charging
Strokers sold separately
Compatible Textures
Sleeves are interchangeable and sold separately for this masturbator. Kiiroo PowerBlow supports all sleeves from the following collection:
Specs
Dimensions
3 ⨉ 3 ⨉ 2.8 in
7.6 ⨉ 7.6 ⨉ 7 cm
Charge Time
* empty to full
~ 0:20 h
Syncs With Other Toys
yes
Virtual Reality (VR) Support
yes
Bluetooth Connectivity
yes
Kiiroo PowerBlow Review
PowerBlow, the latest creation from Kiiroo, is a groundbreaking device that takes intimate pleasure to a whole new level. Designed to enhance the experience of solo pleasure or long-distance intimacy, Kiiroo's PowerBlow seamlessly mounts to the end of a stroker, transforming it into a remarkable blowjob machine.

Winter Sale
PowerBlow bundles up to 30% off.
Use Offer
With its innovative technology and meticulously crafted design, this device provides an incredibly realistic sensation, mimicking the intimate motions and sensations of oral pleasure. Users can now indulge in an immersive and pleasurable experience at their own pace and with complete control.
Kiiroo's PowerBlow is here to once again revolutionize the world of adult toys, offering a truly sensational and unforgettable experience for those seeking the ultimate pleasure.
Unboxing and What You'll Need to Get Started With PowerBlow
Here is a full list of items that you will be getting together with your purchase:
The PowerBlow itself
USB-C charging cable
A stroker cup
An absorbent foam ring
Quick start guide and a voucher for something special
If you have your stroker and lube ready – you're all set!
If you don't have a stroker yet, take a look at our comparison tool to find the one that suits your needs best. Keep in mind that currently only 3 strokers from Kiiroo are compatible with PowerBlow:
Note: all Kiiroo strokers made in the future will be compatible with PowerBlow.
How to Use PowerBlow
Using PowerBlow is not complicated. However, I strongly recommend watching this instruction video made by Kiiroo. It takes only 3 minutes, goes straight to the point, and perfectly showcases how the device works and what you can expect from it.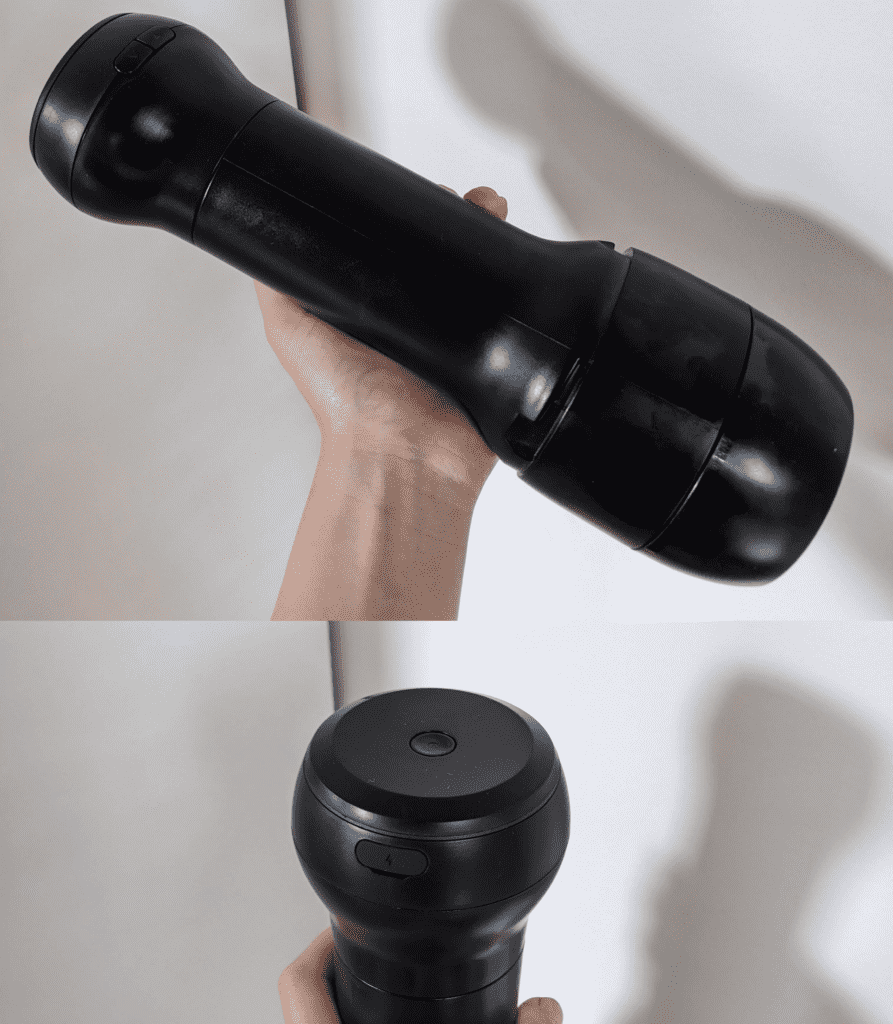 In short, there 3 (4 if you add KEON) ways to use the device, and I will give you a brief overview of how my experience in each mode. I will start with the simplest and finish with the most advanced one.
The Manual Mode
Using PowerBlow in manual mode is very simple and fun. All you need to do is use the buttons on the toy to control how strong is the vacuum effect and enjoy.
It took me some time to figure out what works for me and what doesn't. What I mean is, if you increase the intensity too fast, the experience can become unpleasant.
So take your time and don't rush.
Also, make sure you correctly assemble the product and don't miss any parts. Those are essential for building a proper vacuum and making sure no unwanted air gets inside the toy.
Via the App / Automatic
Just like other Kiiroo toys, you can control the PowerBlow via the FeelConnect app.
You can use it together with your partner or with interactive content.
If you're a fan of interactive content sites or like to create your patterns – I believe you will enjoy it. The app works exactly as it is designed to. Sometimes some minor lag occurs but it's not very noticeable.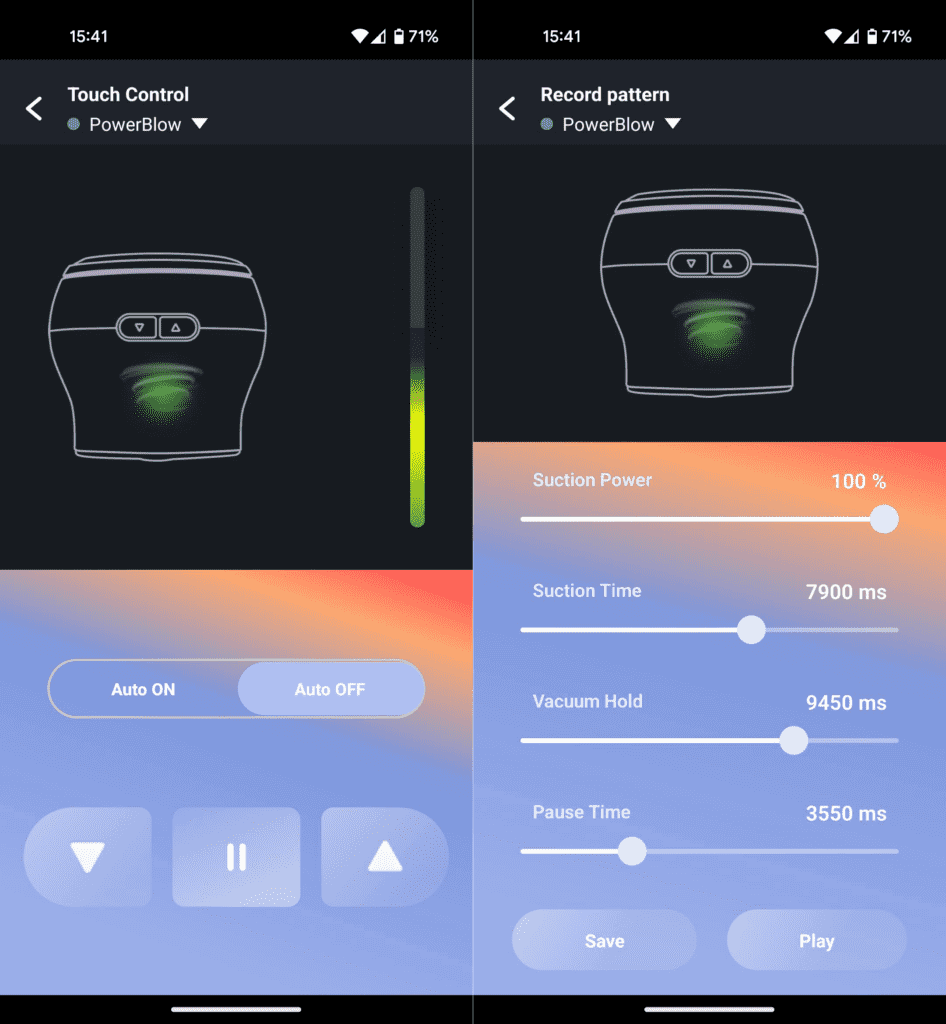 There is also a possibility to customize patterns and the device will work according to your liking. This includes making pauses, vacuum hold, suction power, and hold.
That's the part I liked best from what you can get from the app.
When you find the rhythm that works for you, all you need to do is sit back, relax, and enjoy.
FeelMe AI
When it comes to using PowerBlow with FeelMe AI, the experience is similar to what I said in my review about using FeelMe AI with KEON.
Even though it's advertised as a blowjob-mimicking device, the toy reacts to other movements as well.
If it's a straightforward video filmed at a usual angle – AI does a good job mimicking what's going on without any noticeable delays.
However, in some situations, PowerBlow did struggle in some parts of the video and sometimes throughout the whole clip.
Just like with KEON, such struggles happen when AI has difficulty comprehending what's happening or finding which actor(s) to focus on. Then the device works randomly.
As I mentioned in my KEON review, such situations occur either in scenes/videos filmed at weird angles or in non-sexual scenes.
The same applies to scenes that have a lot of actors in action, as the AI sometimes has difficulty finding who to focus on. This applies to some animated videos as well.
However, just like with KEON, the experience in most cases is good and the device works as advertised. Minor delays may occur but nothing significant that would impact the experience.
KEON, FeelMe AI, and PowerBlow
When both devices are used with FeelMe AI, they work in great synergy and one compliments the other. The added vacuum effect that comes from PowerBlow complements the movements of KEON. You get an overall more realistic and intense experience than you would if the devices were used separately.
However, if both devices are used in manual mode – you get quite the opposite result. It's quite difficult to find the right intensities and make the devices work in a manner that would be pleasurable rather than overwhelming.
I tried numerous times (a few of them were successful), however, it felt like it was more work than fun.
So my suggestion would be to use them separately in the manual mode and together in interactive methods.
Final Words
Overall, PowerBlow by Kiiroo is a compact and inexpensive device that can significantly improve your time with Kiiroo FeelStars or similar strokers such as Fleshlights.
It's a good choice for those who don't have the space or simply don't want to own bulkier devices such as KEON. However, if I had to choose between the two – I would go for KEON.
Frequently Asked Questions
How much does Kiiroo PowerBlow cost?
Prices can vary depending on your country and the store from which to decide to buy. In United States, prices hover around 70 U.S. Dollars. For example, Kiiroo Online Store is currently selling Kiiroo PowerBlow for $69.95 (excluding discounts).
Is Kiiroo PowerBlow battery-powered?
Yes, Kiiroo PowerBlow is battery-powered and does not need to be plugged into a power outlet during use.
How long does it take to charge Kiiroo PowerBlow?
It can take up to 0.3 hours to fully charge your Kiiroo PowerBlow. The exact duration depends on battery level at the time when you plug it in and the type of charger you use.
Can you use Kiiroo PowerBlow when it's plugged in?
No, Kiiroo PowerBlow must be charged before use.
How long does Kiiroo PowerBlow run with full charge?
It depends on how you use it. Higher speeds typically cause battery to drain quicker. However, with full charge you can expect Kiiroo PowerBlow to run anywhere from 30 to 120 minutes (assuming continuous use).
Is Kiiroo PowerBlow waterproof?
No, Kiiroo PowerBlow is not waterproof and should be kept away from water.
Buy Now
Use this link to get 10% off your order. Automatically applied at checkout.
Thank you for supporting TechySex
Note: Use our links to get 10% off your order. Discount will be automatically applied at checkout.
Thank you for supporting TechySex