Front View
The Orifice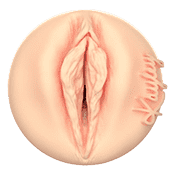 Side View
Sleeve X-Ray

About TechySex Score
TechySex Score is a relative score that is derived from TechySex Team reviews and user feedback.
We also use proprietary algorithms to analyze the shape and texture of the toy, which plays a role in boosting or reducing the final value.
User Rating Details
Quality & Durability
4.9

/5
Rate This Product
Loading...

Set your penis length above and see the expected penetration depth.
Green areas represent lower intensity. Red areas represent higher intensity.
How does the sleeve heatmap work?
TechySex uses custom software to analyze inner sleeve texture, diameter variation and some other parameters to identify hotspots within the sleeve.
This data is represented as a heatmap, highlighting the expected intensity and the level of stimulation.
Areas that are more intense are highlighted in red, and areas that are less intense are mapped in green.
Depending on your personal preference, you may opt for either a light sleeve with smooth textures or a more intense counterpart with high diameter variability and rougher textures.
What's good
Stroker molded after Kayley Gunner
Perfect for almost any penis size
Great choice for stamina training
FeelMe AI compatible (*requires add-ons)
Unique sleeve texture
VR upgrades available (*requires add-ons)
Body-safe, durable materials
Discreet shipping
Kayley Gunner FeelKayley Review
Kayley Gunner is an adult entertainer and model from the United States. She has become a popular figure in the adult entertainment industry and has been featured in numerous productions from Penthouse to Playboy, Hustler, and many more.
Her fanbase is worldwide with millions of followers across multiple platforms. She is known for her stunning eyes and curvaceous figure.
My Experience with FeelKayley Gunner Stroker
The Kayley Gunner stroker has an orifice molded after her private parts and her signature engraved on the right side of the orifice.

In terms of texture, the FeelKayley Gunner stroker is an amazing male pleasure tool that has a little bit of everything to make the experience more enjoyable. It features intense textures to stimulate and tantalize all the nerve endings in the penis, narrow passages to increase stamina, and help you last longer in bed.
The sleeve is made in a very smart way, where the same textures repeat several times, so FeelKayley will fit most penis sizes.
The stroker's materials are soft, smooth, and body safe, making it an ideal choice for pleasure seekers who want to experience something different every time they engage with it.
With its unique texture and design, this stroker offers an incredible sensation that will send you over the edge every time!
Train Your Stamina
This stroker is indeed all about stamina training. Kayley Gunner herself has recorded and shared some videos of her providing an endurance training program that can be accessed using the KEON, Onyx+, or Titan. You can purchase this program on FeelStars.com.
However, if you don't feel like you need to improve your stamina – take a look at FeelMe AI. In short, it's a Chrome browser plugin that communicates with your Kiiroo's automatic strokers and mimics movements from a video that you are playing.
You can get a free trial and test it for yourself, or check out this video I made a while ago, to help you better understand how it works and what to expect.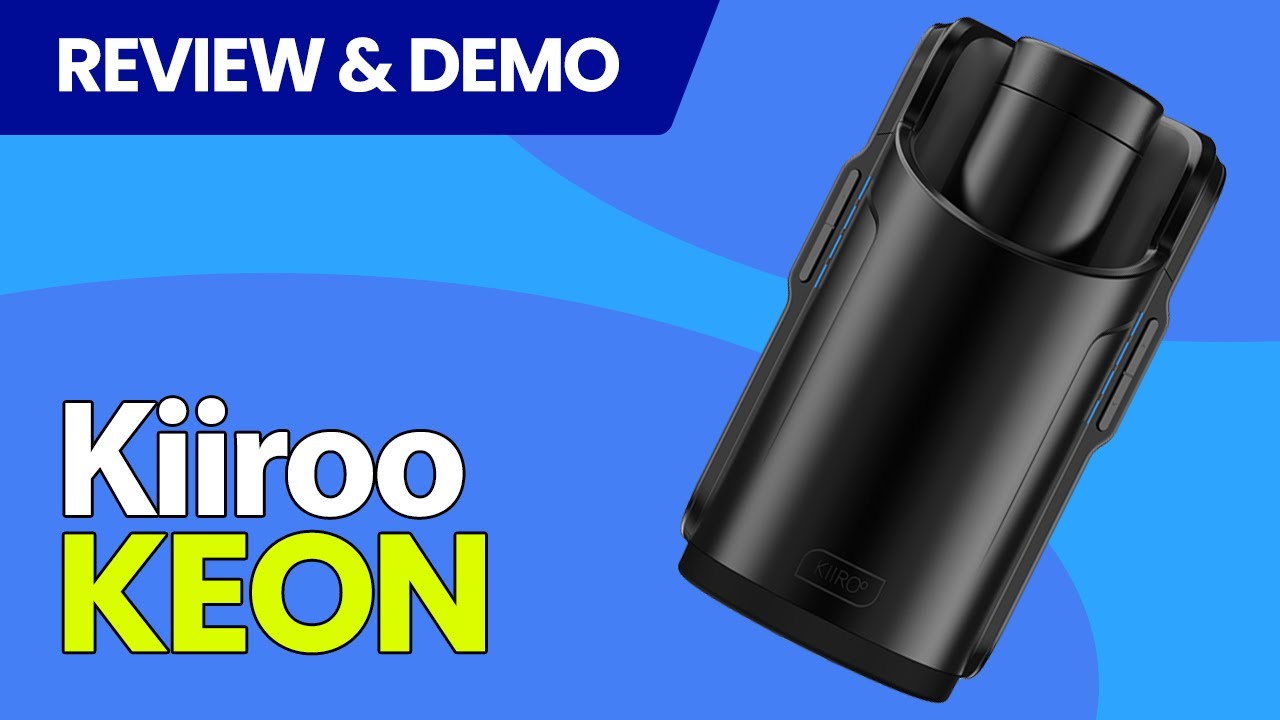 What's Inside The Box?
There is an option to get the Kayley Gunner stroker only, or you can benefit from a combo deal. If you decide to go with the stroker-only option, that is exactly what you will be getting.
However, buying a combo pack is up to 20% cheaper than buying the included items separately. So, if you decide to get a combo, here are the available choices:
Smaller combo pack: contains the Kayley Gunner stroker, Kiiroo KEON for interactive experiences, and a bottle of arctic lube. The arctic lube has some cooling properties that add additional sensations.
Bigger combo pack features everything from the Small pack plus the original Feel Stroker.
Also, use the code TECHYSEX to get (an additional) 10% off.
Alternatives to FeelKayley
If you are looking for something slightly different than FeelKayley Gunner, check out our Kiiroo FeelStars comparison tool. Simply enter your length when erect to find the sleeve that best matches your expected intensity and texture variety.
*If you already own a stroker or a few, we would appreciate it if you took some time to rate them and help other fellows make better purchasing decisions. Thanks!
First Time Buyer? Things to Know
If you are new to purchasing a male stroker, you may be wondering what steps are necessary for proper maintenance.
Male strokers require regular cleaning and upkeep in order to prolong their use and keep them working in top condition.
The first thing to remember is to always be sure to use a water-based lubricant with your device as this will help the material from breaking down or wearing away.
Additionally, after each use, it should be washed with warm water and a special toy cleaner. To ensure the best performance and longevity of your stroker, it's important that all crevices are thoroughly cleaned and allowed to air-dry before storage.
Following these simple steps can help you get the most out of your purchase.
Final Words
The FeelKayley Gunnermale Stroker is an amazing male pleasure tool that has a little bit of everything to make the experience more enjoyable.
It features intense textures to stimulate and tantalize all the nerve endings in the penis, narrow passages to increase stamina and help you last longer, and diversified textures that fit most penis sizes.
Available Add-Ons
Kiiroo Keon Automatic Masturbator
Speed & Stroke Control
Remote Control
VR Support
Video Sync
Save up to 20% by buying a combo deal: FeelKayley Sleeve + Kiiroo KEON.
Kiiroo PowerBlow
Suction Control
Video Sync
Silent & Discreet
VR-Compatible
Get up to 20% by ordering a combo deal: Kiiroo PowerBlow + FeelKayley Sleeve.
Note: full discount will be applied on checkout page, when buying through links on this page.
Buy Now
Use this link to get 10% off your order. Automatically applied at checkout.
Thank you for supporting TechySex
. . .
Discover More Kiiroo Feelstars

Kayley Gunner
January 9, 1997 (26 y.o.)
Interested in this
FeelStar
?
Buy Now
Note: Use our links to get 10% off your order. Discount will be automatically applied at checkout.
Thank you for supporting TechySex