Front View
The Orifice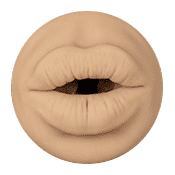 Side View
Sleeve X-Ray

About TechySex Score
TechySex Score is a relative score that is derived from TechySex Team reviews and user feedback.
We also use proprietary algorithms to analyze the shape and texture of the toy, which plays a role in boosting or reducing the final value.
User Rating Details
Quality & Durability
4.6

/5
Rate This Product
Loading...

Set your penis length above and see the expected penetration depth.
Green areas represent lower intensity. Red areas represent higher intensity.
How does the sleeve heatmap work?
TechySex uses custom software to analyze inner sleeve texture, diameter variation and some other parameters to identify hotspots within the sleeve.
This data is represented as a heatmap, highlighting the expected intensity and the level of stimulation.
Areas that are more intense are highlighted in red, and areas that are less intense are mapped in green.
Depending on your personal preference, you may opt for either a light sleeve with smooth textures or a more intense counterpart with high diameter variability and rougher textures.
Victoria June Mouth Stroker Review
The new Victoria June and Kiiroo masturbation sleeve was recently launched. It's the first oral stroker from Kiiroo FeelStars and I was super excited to finally try it.
This is their second collaboration with Victoria June and one that I expected to send pleasure pinging through my body.
Experience With Victoria June Mouth Stroker
The inner design consists of three separate textures each carefully crafted out of the nuanced erotic hill and valley patterns that guide ribbed waves throughout your shaft.

In addition to feeling realistic and capable of providing powerful oral sensation, the orifice molded after the lips of Victoria June was carefully engineered to be incredibly soft to ensure maximum comfort and satisfaction when in use.
Also, another great news – the texture found in the first chamber of the stroker is repeated in the last one. So, this stroker will perfectly suit almost any penis size. This first/last texture has multiple nubs and bumps that create an exciting but not overstimulating experience.
The second chamber consists of a spiral texture that I encourage you to experience try stroking with a twisting motion.
The third and last texture is all about those massaging spikes. The chamber is looser, so the texture can really be felt.
While it's not the narrowest stroker, the FeelVictoria Mouth sleeve creates a pretty good vacuum around your penis which is great for recreating a deepthroat experience.
Overall, the sleeve is constructed in a smart manner and is not overstimulating. You can also control the vacuum effect and make your experience very intense, or you can make it more relaxed by unscrewing the bottom cap and letting some air in.
Based on how the sleeve is constructed, I believe that the sleeve will suit most men's needs: those who prefer more suction as well as those who enjoy a more texturized experience.
FeelVictoria With KEON
Just like with any other FeelStars stroker, KEON* (with or without FeelMe AI) makes Victoria June's new stroker shine. I can easily admit that they did a great job of creating a blowjob-like experience with this stroker.
*If you're not familiar with KEON, it's Kiiroo's flagship stroker that is fully compatible with FeelStars strokers. Read more about it here.
Besides giving you a pretty much hands-free experience, KEON makes sure that you get a unified experience from your stroker. By that I mean, it builds a smooth connection between the sleeve chambers, takes away the manual labor from you, and allows you a relaxed and enjoyable experience.
The new FeelVictoria sleeve features internal texture elements that come alive with the magic of KEON, stimulating you with overwhelming pleasure.
What's Inside The Box?
It's always good to know what comes in the package with your ordered items. This way you know if you need any additional items or not.
Just like with any other FeelStar, you can buy the new Victoria June stroker alone or in a bundle. If you buy the stroker alone, that's exactly what you get. This means that you need at least some lube and some cleaning supplies.
If you buy a pack you will save around 20% of what you would pay when buying the items separately. There are a couple of options for you to choose from, each including KEON.
Also, if you use the TEXHYSEX discount code, you will get 10% off your order.
If you are interested in getting more sleeves, check out the Kiiroo FeelStars comparison tool. Here you can enter your length when erect and with the help of our AI-powered texture heatmaps, you can find the sleeve that best matches the intensity that you are looking for.
Is Victoria June Oral Stroker Your First? Here's What You Need to Know
Cleaning masturbation sleeves and using lube is important for maintaining personal hygiene and ensuring a pleasurable and safe sexual experience. Here's why:
Hygiene: Proper cleaning of masturbation sleeves is crucial to prevent the buildup of bacteria, fungi, and other pathogens that can lead to infections. Failure to clean the sleeve can create a breeding ground for bacteria, potentially leading to unpleasant odors, skin irritation, or even more serious infections.
Prolonged lifespan: Regular cleaning and maintenance can extend the lifespan of a masturbation sleeve. Over time, bodily fluids and lubricants can deteriorate the material, causing it to degrade and lose its texture. By keeping the sleeve clean, you help preserve its quality and ensure it remains enjoyable for a longer period.
Comfort and Pleasure: Using lube with a masturbation sleeve enhances comfort and pleasure during sexual activity. Lube reduces friction which contributes to prolonging the lifespan of the stroker.
The Verdict
Overall, the sleeve is cleverly constructed to strike a balance between stimulation and comfort. It offers a customizable experience, allowing users to control the level of intensity by adjusting the vacuum effect with the cap.
Whether you prefer a more intense sensation or a gentler, textured feel, this sleeve will cater to the needs of most men.
Related Products
More From Victoria June

FeelVictoria

Collection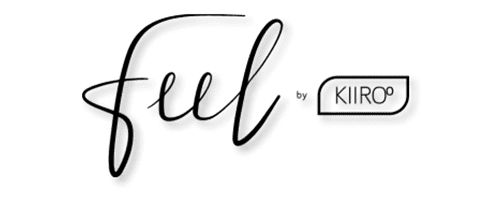 Kiiroo Feelstars masturbators are made together with famous female entertainers of the adult industry.
View products
Available Add-Ons
Kiiroo Keon Automatic Masturbator
Speed & Stroke Control
Remote Control
VR Support
Video Sync
Save up to 20% by buying a combo deal: Victoria June: FeelVictoria Mouth Sleeve + Kiiroo KEON.
Kiiroo PowerBlow
Suction Control
Video Sync
Silent & Discreet
VR-Compatible
Get up to 20% by ordering a combo deal: Kiiroo PowerBlow + Victoria June: FeelVictoria Mouth Sleeve.
Note: full discount will be applied on checkout page, when buying through links on this page.
Buy Now
Use this link to get 10% off your order. Automatically applied at checkout.
Thank you for supporting TechySex
. . .
Discover More Kiiroo Feelstars

FeelVictoria Mouth
FeelVictoria Mouth
Interested in this
FeelStar
?
Buy Now
Note: Use our links to get 10% off your order. Discount will be automatically applied at checkout.
Thank you for supporting TechySex