Front View
The Orifice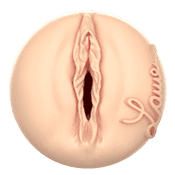 Side View
Sleeve X-Ray
About TechySex Score
TechySex Score is a relative score that is derived from TechySex Team reviews and user feedback.
We also use proprietary algorithms to analyze the shape and texture of the toy, which plays a role in boosting or reducing the final value.
User Rating Details
Quality & Durability
4.6

/5
Rate This Product
Loading...

Set your penis length above and see the expected penetration depth.
Green areas represent lower intensity. Red areas represent higher intensity.
How does the sleeve heatmap work?
TechySex uses custom software to analyze inner sleeve texture, diameter variation and some other parameters to identify hotspots within the sleeve.
This data is represented as a heatmap, highlighting the expected intensity and the level of stimulation.
Areas that are more intense are highlighted in red, and areas that are less intense are mapped in green.
Depending on your personal preference, you may opt for either a light sleeve with smooth textures or a more intense counterpart with high diameter variability and rougher textures.
Lauren Phillips FeelLauren
Kiiroo FeelStars collection is constantly growing, and the gorgeous Lauren Phillips is now a part of it. That's great news to all of her fans as well as anyone who is looking to upgrade their masturbation routine.

Winter Sale
PowerBlow bundles up to 30% off.
Use Offer
The FeelLauren stroker comes with a unique orifice that is made to look exactly like Lauren's vagina and a unique texture that you won't find anywhere else.
FeelLauren Sleeve Benefits
Here are the main benefits that you get when choosing the FeelLauren sleeve by Kiiroo.
Exciting Texture
Lauren Phillips's masturbation sleeve has a unique texture created in collaboration with her. You won't find anything like that anywhere else and she knows what her fans like.
The sleeve has an orifice especially molded to match the shape of her vaginal lips for the ultimate fantasy experience.
Fantasy Element
How many times have you dreamed about what it would feel like to be with Lauren? Well, now you can experience her from a lot closer.
If the sleeve is not enough, use it with Keon (Kiiroo's automatic masturbator) and the video sync feature to truly experience Lauren.
High-Quality Materials
Did you know that the sex toy market is still very unregulated? This means that toys made of harmful materials are sold on a daily basis.
That's why it's important to choose only body-safe toys, manufactured by reputable manufacturers. That's exactly what you will be getting from Kiiroo.
So, don't waste your money on cheap harmful toys that break fast and better get less but quality-made ones.
Real Feel
The materials used to produce the sleeve are made to have a soft touch and elasticity that resembles real skin. Pair it with some water-based lube to reduce friction and create a more user-friendly environment, and you have your real feel sensations.
If that's not enough – put the sleeve into a sealable plastic bag and place it in a bowl with warm water (water temperature should be similar to normal human body temperature) or hold the sealed bag under a stream of water for several minutes. Even though it may not sound like much – the difference is significant.
Discreet Shipping
If you choose to buy the Lauren Phillips stroker directly from the manufacturer, rest assured that your items will arrive in discreet packaging that won't have big logos all over the box that would give any spectator a pretty good idea about package contents.
How Lauren Phillips Feels?
The FeelLauren sleeve has a total length of 8.6 inches. The diameter of the sleeve varies from 0.4 inches to 1.2 inches. While it's not the tightest sleeve that Kiiroo has to offer, it comes with numerous intense textures that help Lauren outshine some of their tightest ones.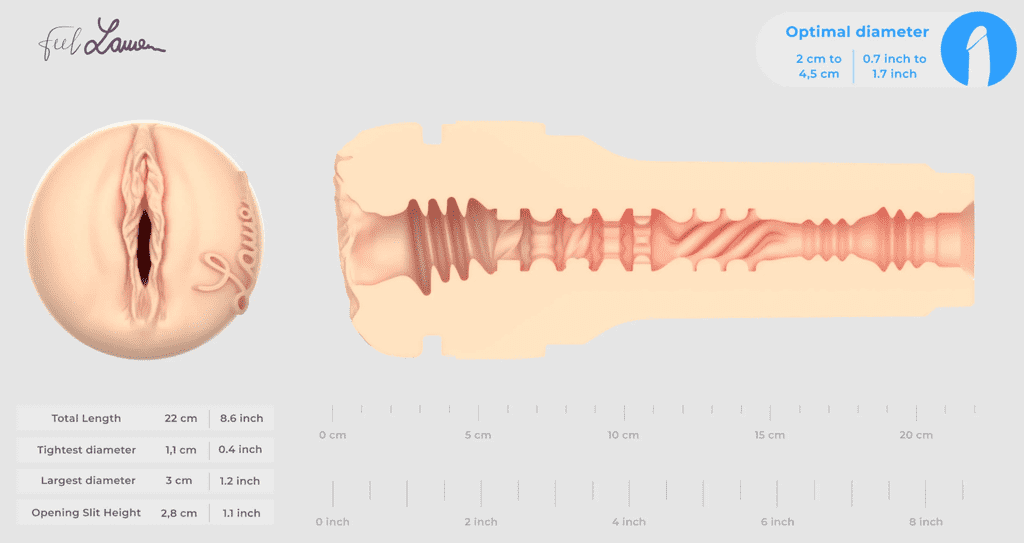 Just by looking at the picture, you can easily distinguish 4 main chambers along with the entrance. The entrance itself is tight but not too much so it's perfect for guys who have penises that are on the wider side.
The first texture is quite traditional and you can find it in many other masturbation sleeves. There is a good reason for that – this texture works for most guys and stimulates the penis in a very exciting way.
My personal favorite is the second chamber where (as you can see from the picture) the texture slightly changes throughout the whole length. While it's pretty much impossible to tell which nudge you're hitting while using it, there are some sensation changes but they're very minor.
The third chamber feels more narrow, however, the texture of the second chamber is a definite winner sensation and intensity wise.
The last chamber of the sleeve is very tight and has a similar texture to the first one. Naturally, due to tightness, there's more suction and more intensity, so if you're a beginner it could be overwhelming.
Overall, the sleeve is very well constructed. As I mentioned above, the best part of this sleeve is the second chamber, so if you can go in at least four inches – you'll be getting the most out of Lauren.
Also, if you want to truly experience Lauren Phillips – you need to try her with KEON automatic masturbator.
Lauren Phillips Alternatives
If you feel like Lauren Phillips is not the one for you – there are some alternatives to consider. The best way to find your perfect FeelStars match is by taking this short quiz.
By answering several simple questions about your preferences and what you enjoy most, you'll get a custom result that will match your needs best.
How to Take Care of FeelLauren?
If you want your sleeve to stay in mint condition for as long as possible, you need to take care of it properly. The good thing is, that doing so doesn't require a lot of effort and time. There are only a couple of things to remember:
Always use lube
Not only does lube make the whole experience a lot more realistic, but it also helps to reduce the friction to a complete minimum. As you probably already know, two dry objects rubbing against each other is not a very wise idea, especially if one of those objects is your penis.
Water-based lubricants are the best choice for such masturbation sleeves. They're easy to wash afterward and are compatible with the material of the sleeve. If you wish to learn more about lubricants and their compatibility with sex toys – read this guide to personal lubricants.
Clean Up Shortly After You're Done
Masturbation sleeves require cleaning from the inside which is definitely more complicated than cleaning toys, such as vibrators or prostate massagers, that have everything that needs to be cleaned out in the open.
That's why it's important to clean up soon after you're done before lube and body fluids start drying which just makes the whole process more complicated.
Even if it dries without cleaning it's not okay to use it again. The inside of a dirty masturbation sleeve is a perfect place for various nasty bacteria to accumulate and grow. If they get in contact with your penis, you may end up with a nasty infection that will definitely make you regret not cleaning the sleeve in the first place.
What's In The Package?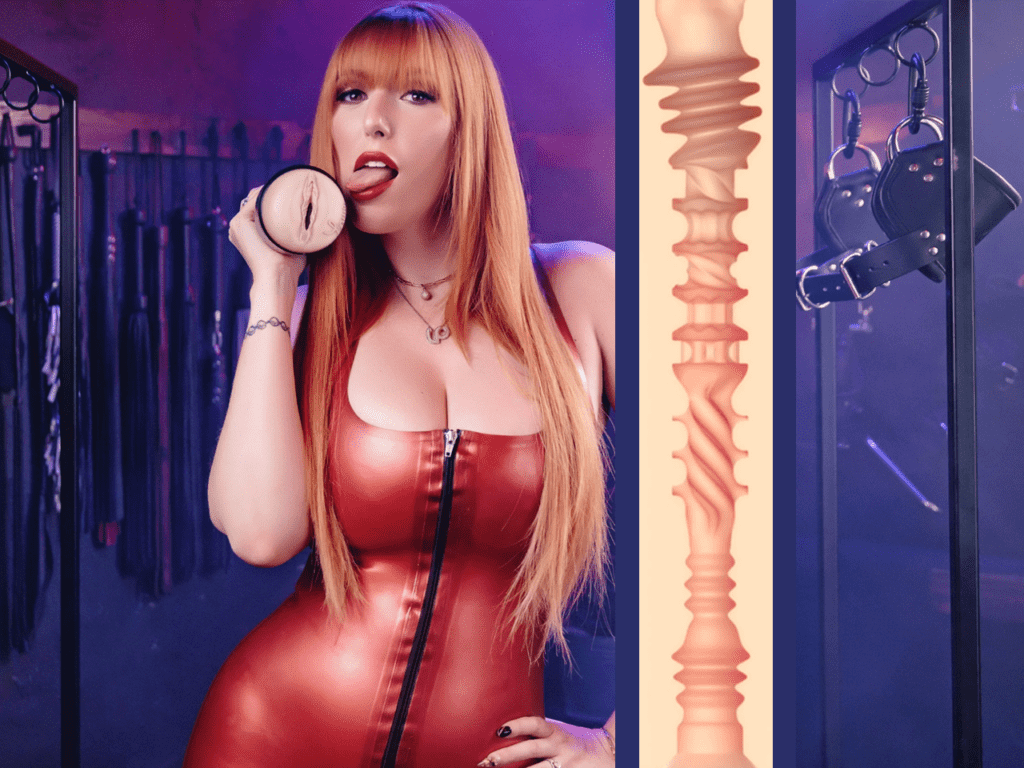 You can buy the FeelLauren sleeve alone or together with Kiiroo Keon. If you buy the sleeve only, you'll be getting only the sleeve with the plastic stroker. The stroker has removable caps that help regulate the suction and are very useful for the clean-up process. Also, don't forget to take care of lube.
However, buying a package deal will include everything you need to get started: the Lauren Phillips stroker, Keon automatic masturbator, and a bottle of lube. This way you will be saving around 10% of what it would cost to buy those items separately.
Also, if you buy the items via our link, you'll be getting 10% off your cart (discount applied checkout), so you're looking at a discount of almost 20% in total.
Additional Items
Here are some items from Kiiroo compatible with FeelLauren, designed to make the maintenance easier and / or the experience better
Here are the available masturbation upgrades:
Kiiroo KEON – with this automatic masturbator you can control the speed and length of the strokes or go completely automatic and synchronize it with the video content of your favorite adult entertainers. The stroker is also fully VR-compatible and pairable with other Kiiroo toys for long-distance romance.
Kiiroo Lube – choose from regular, heating, or cooling options. If you have never tried a heating or cooling lubricant – I recommend doing that at least once. There's a great chance that you might like it.
The maintenance supplies:
These items are a perfect combo for properly taking care of any FeelStars masturbation sleeve.
Overall Verdict
Overall, Lauren Phillips and Kiiroo created an exciting masturbation sleeve that has a diameter that varies from 0.4 to 1.2 inches. It will suit most men, even those whose penises are on the wider side.
The sleeve has 4 main textures and the best part of it is hidden two to four inches deep. So there's no need to be able to reach the deepest parts of the sleeve to get a great experience.
Available Add-Ons
Kiiroo Keon Automatic Masturbator
Speed & Stroke Control
Remote Control
VR Support
Video Sync
Save up to 20% by buying a combo deal: FeelLauren Sleeve + Kiiroo KEON.
Note: full discount will be applied on checkout page, when buying through links on this page.
Buy Now
Use this link to get 10% off your order. Automatically applied at checkout.
Thank you for supporting TechySex
. . .
Discover More Kiiroo Feelstars

Lauren Phillips
December 8, 1987 (35 y.o.)
Interested in this
FeelStar
?
Buy Now
Note: Use our links to get 10% off your order. Discount will be automatically applied at checkout.
Thank you for supporting TechySex