Front View
The Orifice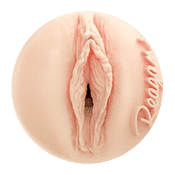 Side View
Sleeve X-Ray
About TechySex Score
TechySex Score is a relative score that is derived from TechySex Team reviews and user feedback.
We also use proprietary algorithms to analyze the shape and texture of the toy, which plays a role in boosting or reducing the final value.
User Rating Details
Quality & Durability
4.7

/5
Rate This Product
Loading...

Set your penis length above and see the expected penetration depth.
Green areas represent lower intensity. Red areas represent higher intensity.
How does the sleeve heatmap work?
TechySex uses custom software to analyze inner sleeve texture, diameter variation and some other parameters to identify hotspots within the sleeve.
This data is represented as a heatmap, highlighting the expected intensity and the level of stimulation.
Areas that are more intense are highlighted in red, and areas that are less intense are mapped in green.
Depending on your personal preference, you may opt for either a light sleeve with smooth textures or a more intense counterpart with high diameter variability and rougher textures.
What's good
The only stroker molded after Reagan Foxx
FeelMe AI compatible (*requires add-ons)
Unique sleeve texture
VR upgrades available (*requires add-ons)
Body-safe, durable materials
Discreet shipping
What's not so good
Takes time to dry
Could be too intense for sensitive penises
Reagan Foxx Stroker: FeelReagan Review
Reagan Foxx is an American adult film star and webcam model who has been in the business since 2016 and just now was named MILF Performer of the Year by XBIZ. Congratulations Reagan!
She has been featured in numerous adult films and has gained a huge fan base. Reagan is known for her petite frame, thick curves, and beautiful face.

Winter Sale
PowerBlow bundles up to 30% off.
Use Offer
Now, there is the first-ever stroker molded after her – FeelReagan for all her loyal fans to enjoy!
* Kiiroo sent us a sample product, so we took our time to properly test and enjoy the FeelReagan stroker. This does not impact our judgment.
Reagan Foxx Fantasy
Reagan is a fan favorite among many adult film enthusiasts, as her sexy and seductive appeal is unmatched. She continues to be a popular adult film star, and her fans can't seem to get enough of her!
That's why, if you're a fan of Reagan Foxx, you are about to get lucky and enjoy a fantasy come true through the FeelReagan stroker.
As I mentioned before, it is the first and only stroker ever made in collaboration with her, and it's fully compatible with the Kiiroo Keon automatic stroker.
That means you can get a fully interactive experience and feel her moving up and down your penis in sync with the video of your choice.
At the time of writing, Kiiroo is offering a unique opportunity to pre-order the stroker with a generous 30% discount. The strokers are scheduled for shipping in early February 2023, so the price will go up around that time.
Stroker, Sleeve, and Orifice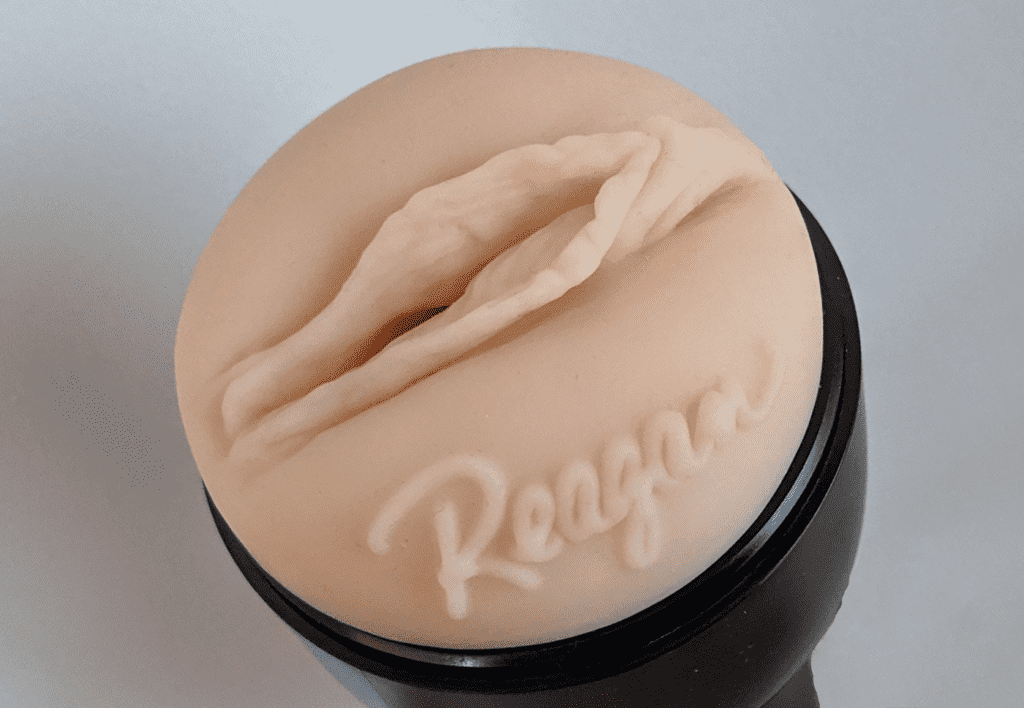 The FeelReagan stroker has an orifice molded after the gorgeous Reagan Foxx as well as her signature engraved on the right side of the orifice.
The sleeve is made from a body-safe TPE that is soft to touch, durable, and feels similar to human flesh, especially when lubed up.
The case of the stroker is from high-quality plastic. The toy also has a protective cap that helps keep the dust away and maintains the shape of the sleeve.
Discreet Shipping
All Kiiroo items come in plain carton boxes without any branding on them. Therefore, the box won't attract any unwanted attention.
Experience With FeelReagan
The FeelReagan stroker has a nice tight opening designed to look exactly like her vagina. The sleeve itself is mid-tight therefore most textures can be differentiated, contrary to those sleeves that are super narrow.
Texture-wise, I could differentiate the sleeve into three parts. The first part has a texture that is well-pronounced, mid-tight, and overall very pleasant.

The second part of the sleeve is tighter and the texture is barely noticeable when using it, feels almost smooth. However, the suction is more intense.
The final part of the stroker offers a similar experience to the first part of the sleeve where all textures are well-pronounced. They give your private parts a good amount of stimulation that is perfect for a gradual build-up.
Also, let's not forget about the screw cap at the bottom. You can use it to control the suction and intensity. The looser the cap, the higher the airflow. Therefore suction is lower which equals less intensity.
When using the stroker manually, I enjoyed the overall experience it gives. The first and last parts of the stroker give the benefit of pronounced textures and the middle part is all about the suction.
Keon and FeelReagan
Like always, testing the stroker with Kiiroo Keon is my favorite part of the whole process. Ever since FeelMe AI became available, I'm all about interactive experiences.
If you are not familiar with FeelMe AI, it's a subscription-based Chrome extension that conveys the movements from the video you're watching to Keon (or any other compatible device).
This is possible with the help of machine learning that helps to analyze the videos and send the info to your toy about what it should do.
A while ago I made a Keon demo video, check it out to see what Keon and FeelMe AI can do for you.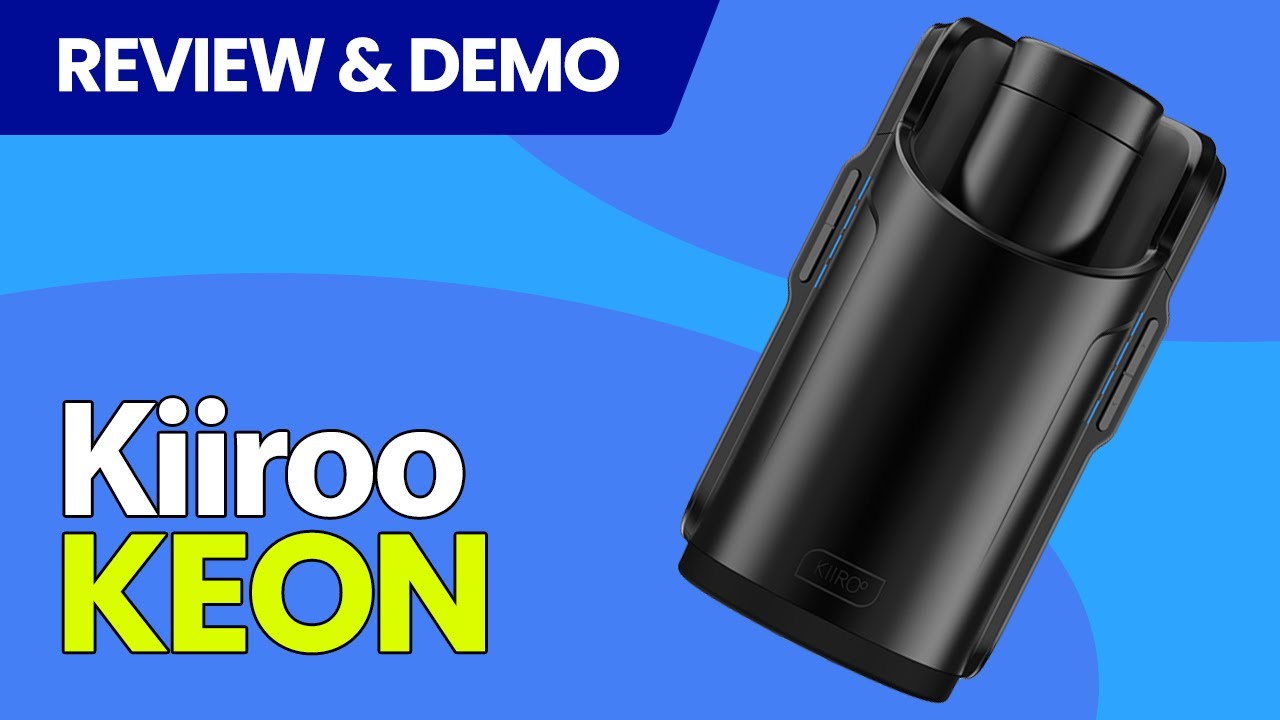 When it comes to FeelReagan and Keon, just like with any other FeelStar, it is the only to significantly improve your private sessions and lift them to new heights.
If that is not enough, add a pair of VR goggles and immerse yourself in a truly hands-free fantasy of Reagan Foxx becoming live.
What's Inside The Box
Just like with any other FeelStar, you can get Reagan Foxx stroker only, or enjoy a combo deal. If you choose the stroker-only option, that's exactly what you're getting. Therefore, make sure to have some lube on hand or order some in advance.
However, if you decide to order a combo deal, here are the options available:
Small combo pack: contains the Reagan Foxx stroker, Kiiroo KEON for interactive experiences, and a bottle of arctic lube. The arctic lube has some cooling properties that add additional sensations.
Big combo pack features everything from the Small pack plus the original Feel Stroker.
Also, During pre-order, you can get an additional discount of around 20% for combo packs. Keep in mind that buying a combo pack is already cheaper than buying those items separately, even without the additional promo.
However, if you choose to buy the stroker only, you will get a 30% off during the pre-order period.
Alternatives to FeelReagan Stroker
If you feel like FeelReagan is not right for you, or simply wish to find additional strokers, let me suggest some:
FeelSkyler – an intense sleeve that is built in a very smart manner and has the best textures at the start of the sleeve. Therefore, she's pretty much perfect for most penis sizes.
FeelLauren – a lot of changing textures that are very pronounced throughout the sleeve.

FeelAlexis – if you're into MILF's, this is a beginner-friendly stroker that won't overwhelm you.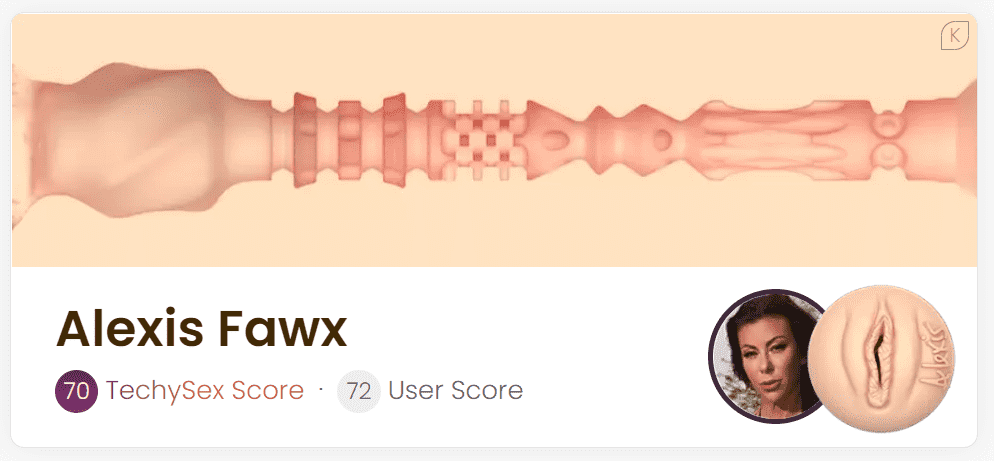 Don't forget to check out the Kiiroo FeelStars comparison tool. Enter your length when erect to find the sleeve that best matches the intensity and textures that you are looking for.
*If you already own a stroker or a few, we would appreciate it if you took some time to rate them and help other fellows make better purchasing decisions. Thanks!
Buying Your First Stroker? Here is What You Need to Know
If you are about to get your first insertable penis toy, there are a few things you need to know:
Use water-based lube: never use the toy without lubricating it generously otherwise you may end up hurting the sensitive skin of the penis.
Clean, dry, and store properly: make sure to properly clean after each use. Make sure the sleeve dries properly before you reassemble it back together. Not washing your toys can cause a nasty infection sooner or later, so don't be lazy. Any infection takes more time to heal than it takes time to clean the toy. Most likely will be painful as well.
The Verdict
FeelReagan stroker is among the best strokers I've tried from Kiiroo. I really enjoy seeing how they improve with each new product.
So, if you're a fan of Reagan Foxx and want to take your personal time to the next level – get the stroker and grab a Keon as well.
The FeelReagan Foxx stroker is well-balanced and offers the best combination of both worlds: suction and textures.
Available Add-Ons
Kiiroo Keon Automatic Masturbator
Speed & Stroke Control
Remote Control
VR Support
Video Sync
Save up to 20% by buying a combo deal: FeelReagan Sleeve + Kiiroo KEON.
Note: full discount will be applied on checkout page, when buying through links on this page.
Buy Now
Use this link to get 10% off your order. Automatically applied at checkout.
Thank you for supporting TechySex
. . .
Discover More Kiiroo Feelstars

Reagan Foxx
December 31, 1975 (47 y.o.)
Interested in this
FeelStar
?
Buy Now
Note: Use our links to get 10% off your order. Discount will be automatically applied at checkout.
Thank you for supporting TechySex