Front View
The Orifice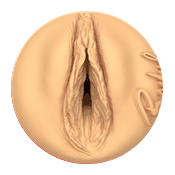 Side View
Sleeve X-Ray

About TechySex Score
TechySex Score is a relative score that is derived from TechySex Team reviews and user feedback.
We also use proprietary algorithms to analyze the shape and texture of the toy, which plays a role in boosting or reducing the final value.
User Rating Details
Quality & Durability
4.8

/5
Rate This Product
Loading...
Set your penis length above and see the expected penetration depth.
Green areas represent lower intensity. Red areas represent higher intensity.
How does the sleeve heatmap work?
TechySex uses custom software to analyze inner sleeve texture, diameter variation and some other parameters to identify hotspots within the sleeve.
This data is represented as a heatmap, highlighting the expected intensity and the level of stimulation.
Areas that are more intense are highlighted in red, and areas that are less intense are mapped in green.
Depending on your personal preference, you may opt for either a light sleeve with smooth textures or a more intense counterpart with high diameter variability and rougher textures.
What's good
Stroker molded after Rachel Starr
Perfect for almost any penis size
FeelMe AI compatible (*requires add-ons)
Unique sleeve texture
VR upgrades available (*requires add-ons)
Body-safe, durable materials
Discreet shipping
Rachel Starr FeelRachel Review
The Starr of your Valentine's day is here! Just now Kiiroo introduced the latest FeelStar (or should I say FeelStarr?) Rachel Starr!
Rachel Starr is an adult movie star who has been in the industry since 2007. She is best known for her high energy performances and her willingness to experiment with sexual activities.

Winter Sale
PowerBlow bundles up to 30% off.
Use Offer
Her films have earned her numerous awards and nominations, including a few AVN Awards, XBIZ Awards, and NightMoves Awards.
She has also been featured in numerous magazines, both online and print, and was even named by Maxim as one of the top 12 porn stars in 2010.
Rachel has appeared in over 200 movies, working with some of the biggest adult studios, such as Wicked Pictures and Digital Playground.
With her energetic attitude towards sex and her gorgeous looks, Rachel Starr is sure to be a top adult star for many years to come.
What Makes The FeelRachel Starr Stroker So Special?
Fantasy Come True
If you ever wondered what it would be like to be with Rachel Starr – it's time to make your fantasies come true.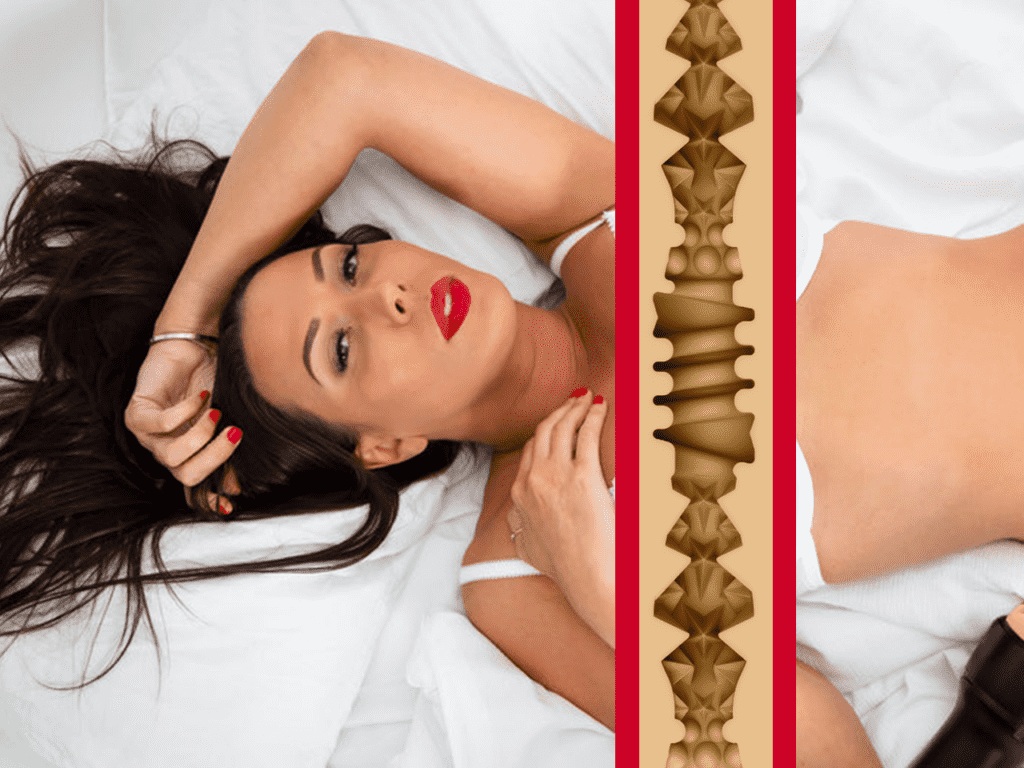 The new FeelRachel stroker is fully compatible with KEON and FeelMe AI. This means you can watch her performing on screen and at the same time experience her with the help of FeelMe AI.
If you're not familiar with FeelMe AI, basically it's a web browser extension that communicates with compatible toys and sends them instructions to mimic movements shown on the screen.
KEON-Compatible
In order to make FeelMe AI work, you will need to get a KEON from Kiiroo. It's an automatic masturbator with interchangeable sleeves that does the magic of communicating with the browser in order to help bring life to your Rachel Starr stroker.
Unique Textures
The Kiiroo FeelStar line of sex toys boasts an impressive range of textures, each offering a unique and distinct sensation. From the ribbed and bumpy textures, to the smooth and soft ones, there are textures for every preference.
The brand has made it a priority to ensure that each texture is carefully crafted and designed to provide maximum stimulation and pleasure. Whether you prefer a more gentle and soothing sensation or something more intense and stimulating, the FeelStar line has something for everyone.
Discreet Shipping
Kiiroo is dedicated to ensuring that its customers can receive their products with complete privacy and discretion. All items are shipped in plain carton boxes without any big brand markers.
My FeelRachel Starr Experience

The FeelRachel stroker has a unique texture designed to simulate the sensations of penetrative sex.
It has a unique orifice molded after her private parts and an engraved signature on the right side.
The interior of the stroker is lined with a series of ridges, bumps, and nubs that are specifically placed to create an intense and pleasurable sensation with every stroke.
The texture is made from a soft and flexible material that feels lifelike and realistic, providing a satisfying and stimulating experience.
As you can see from the picture, the texture can be easily divided to thirds, where the first one and the last one are the same.

This means that even if you're on the shorter side, you'll still be able to experience everything this stroker can offer.
The texture of the middle part of the stroker is pretty common and you can find similar harmonicas in many other Kiiroo strokers. Some of them are more ribbed, some are spiraled. Despite that, I find this to be a universal pleasure recipe that always works. The ribs are pronounced and therefore such texture doesn't disappear when in use.
White this texture is great, the real starr of the show is the first (and the last) chamber of the sleeve.
This chamber is specifically designed to provide maximum pleasure by focusing on different areas of the penis. As you move in and out of this chamber, you will feel the unique ridges, bumps, and nubs that have been strategically placed to increase stimulation.
The texture inside the chamber is smooth and soft, which provides a comfortable sensation as you glide in and out. But don't let the smoothness fool you, the stimulation is intense, and will leave you begging for more.
Additionally, the design of the stroker is such that it increases suction as you move in and out, which only intensifies the pleasure. The suction also helps to create a tight seal around your penis, making it feel like you are being engulfed in pure ecstasy.
If you wish to fully experience the best that this toy has to offer – KEON is the answer.
What's Inside The Box?
There is an option to get the Rachel Starr stroker only, or you can benefit from a combo deal. If you decide to go with the stroker-only option, that is exactly what you will be getting.
However, buying a combo pack is up to 20% cheaper than buying the included items separately. So, if you decide to get a combo, here are the available choices:
Smaller combo pack: contains the Rachel Starr stroker, Kiiroo KEON for interactive experiences, and a bottle of arctic lube. The arctic lube has some cooling properties that add additional sensations.
Bigger combo pack features everything from the Small pack plus the original Feel Stroker.
Alternatives to FeelRachel
If you feel like FeelRachel Starr is not exactly right for you, check out our Kiiroo FeelStars comparison tool. Simply enter your length when erect to find the sleeve that best matches your expected intensity and texture variety.
*If you already own a stroker or a few, we would appreciate it if you took some time to rate them and help other fellows make better purchasing decisions. Thanks!
First Time Buyer? Things to Know
Proper Maintenance
Maintaining your male stroker is crucial for both hygiene and longevity. After each use, make sure to clean the stroker thoroughly.
To extend the lifespan of your stroker, consider using a renewing powder to keep the material soft and supple.
Proper maintenance will not only ensure a better experience, but will also help to maintain the safety and hygiene of the product.
Use Lube and be Generous With It
Using lubricant with a male stroker is a must for several reasons:
Comfort: it helps to reduce friction and make insertion and stroking smoother and more enjoyable.
Sensation: lubricant can enhance the sensation of the stroker's texture, making the experience more intense and enjoyable.
Longevity: using lubricant can help to protect the material of the stroker, reducing wear and tear and extending its lifespan.
Realism: adding lubricant to the stroker can create a more realistic and enjoyable experience, mimicking the natural lubrication that occurs during sexual activity.
In short, using lubricant with a male stroker is not only more comfortable, but also safer and more enjoyable.
It is important to choose a lubricant that is compatible with the material of the stroker (water-based in FeelStar case), and to reapply as needed to maintain the desired level of lubrication.
Final Words
The texture of the sleeve is built in a smart-manner and will suit almost any penis length. Needless to say, it's a must for the fans.
Overall, the FeelRachel Starr texture is a must-have for anyone looking to enhance their solo play experience. The combination of the smooth texture, intense stimulation, and suction will leave you feeling satisfied and craving more.
Available Add-Ons
Kiiroo Keon Automatic Masturbator
Speed & Stroke Control
Remote Control
VR Support
Video Sync
Save up to 20% by buying a combo deal: FeelRachel Sleeve + Kiiroo KEON.
Note: full discount will be applied on checkout page, when buying through links on this page.
Buy Now
Use this link to get 10% off your order. Automatically applied at checkout.
Thank you for supporting TechySex
. . .
Discover More Kiiroo Feelstars

Rachel Starr
November 26, 1983 (40 y.o.)
Interested in this
FeelStar
?
Buy Now
Note: Use our links to get 10% off your order. Discount will be automatically applied at checkout.
Thank you for supporting TechySex