Ball Gag Guide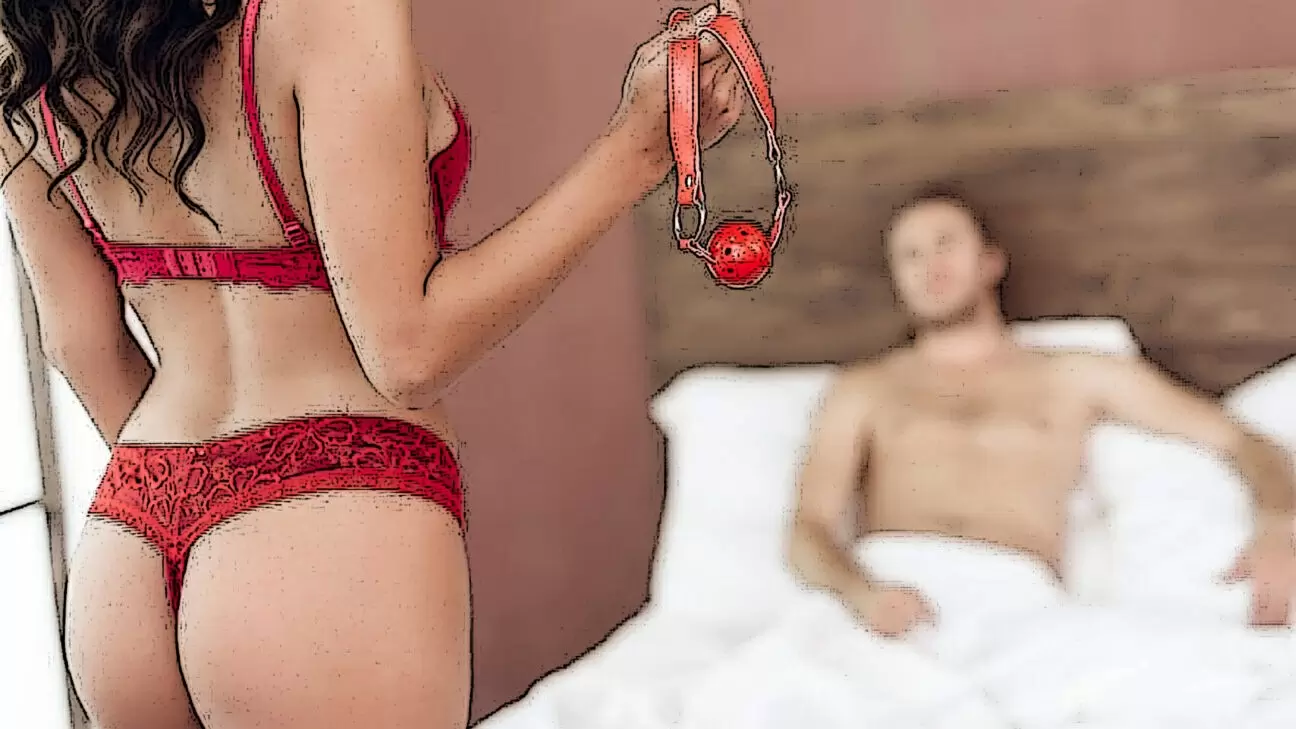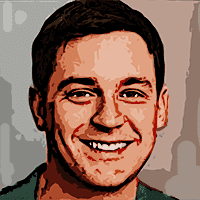 Written by
on , updated on
If you're familiar with the BDSM (Bondage, Disciple, Sadism, and Masochism) term, most likely you already know what a ball gag is. Or, at least, you've seen one.
If you're looking for a way to spice up your sex life with your partner, using a ball gag could be the perfect starting point.
What is a Ball Gag?
Let's start from the very basics and understand what this sex toy actually is.
Firstly, let's separate the ball from the gag.
A gag is a device that prevents a person from speaking when wearing.
Ball defines the shape of the gag that is put inside the mouth.
So, a ball gag is a round object, typically made from rubber or silicone, that you use to prevent someone from speaking.
Usually, the gag ball has straps attached to it. Those straps are designed to be worn around the head. So, they give you a hands-free gagging experience.
In general, gags come in various sizes and shapes but more about it later.
Ball Gag Sex Appeal
The sex appeal of gagging or being gagged usually comes from the fantasy of the dominant-submissive sex experience.
There are people who enjoy being in charge as well as people who find it arousing to be controlled.
What's actually interesting about the dominant-submissive situation, is that people usually desire a completely different experience than they usually have in life.
There are numerous cases of big bosses who wish to be gagged and pushed around in the bedroom. While many people who are constantly told what to do want the boss / dominatrix experience.
Yet, those are not the only ones.
There are many people who have fantasies or curiosities about the experience. Another thing that people find exciting in BDSM is the fact that a gagged person becomes more of an object over whom you have power.
Gag Device Types
While most people are familiar with ball gag, there are numerous other types that you need to know about.
This way you'll be able to choose the type(s) that suit your sex life best:
Ball
Bit
Butterfly
Cleave
Detective / over-the-mouth (OTM)
Bandit / over-the-nose (OTN)
Forniphilic
Funnel
Hand
Harness
Inflatable
Knotted
Layered
Medical
Mouth corset
Mouthguard
Muzzle
Pacifier
Panel
Pecker
Ring
Rope
Spider gag
Stuff
Tape
Tube
As you can see, there's at least 25 different gag device types for you to choose from. I'm pretty sure that there's more than I managed to gather.
Part of them are quite self-explanatory (such as Tape), while others require some research, such as Forniphilic (this category includes objects that would humiliate a person, a toilet brush and other).
However, let's not get carried away and continue talking about ball gag.
Ball Gag Safety 101
While kinky sex sounds exciting, you still need to take care of safety. After all, neither you, nor your sex partner want to get hurt.
Firstly, you need to understand that when the ball is in the mouth, the person can only breathe through his / hers nose. So, if you have a runny nose, you should put the ball aside and wait until you're healthy.
Even when you're healthy, you still need to be safe. Especially if you're into bondage.
When a person is tied up and has a gag ball in the mouth a safety gesture is a must. After all – the person won't be able to talk.
Even if the person isn't tied up and can take off the gagging device at any time, a safety gesture should still be in place. As you know, better safe than sorry.
There are various ways to notify your partner when something's wrong besides a gesture. You can use a squeaky toy, a head shake or anything else you agree on.
However, you need a signal that would be easy to spot. Remember that during sex, your partner's mind will be completely elsewhere.
Best Ball Gags
Now that you're familiar with ball gags, how they work and how to safely use them, let's move on to the actual ball gags.
Below you will find a list of my current top 4 ball gag choices that will suit any budget and any bedroom needs.
#1 Bondage Boutique Beginners Small Ball Gag
Best ball gag for beginners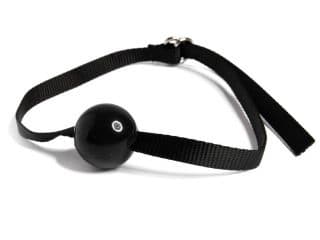 Small and comfortable. These two words perfectly describe this beginner-friendly ball gag.
The Bondage Boutique Beginners Small Ball Gag is made from quality silicone that is firm enough so it wouldn't slip out of place and soft enough for you to comfortably bite in.
Many beginners buy their first ball gags that are made of plastic and get disappointed. Biting into plastic is super uncomfortable and ruins the whole gagging experience.
There's nothing worse than having your mind set on a ball rather than pleasure during intercourse.
The Bondage Boutique Beginners Small Ball Gag diameter is 4.7 inches so it will perfectly fit into any mouth without causing discomfort.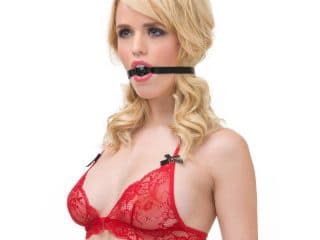 Pros:
Beginner-friendly
4.7 inches wide and suits any mouth size
Solid ball that allows some movement
Soft nylon straps for secure wear (up to 25 inches)
Double D-ring clasp for secure fastening
1 year warranty
Cons:
Could be too small for advanced users
No hole for breathing
#2 Bondage Boutique Large Silicone Breathable Ball Gag
Best ball gag for those, who want to keep their breathing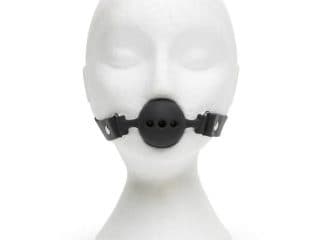 If you don't like the option of breathing through your mouth taken away from you during sex – a breathable ball gag is your best choice. This way you'll get the gagging experience without any stress.
It's also the perfect choice for people with a runny nose, seasonal allergies or any other breathing problems.
The diameter of this gag ball is 5.5 inches, so it's on the larger side and is designed for full mouth restriction. However, worry not, it has 3 holes that are big enough to keep your breathing normal.
So, if you caught a cold and breathing only through your nose doesn't provide you with enough oxygen. Another great thing about this ball gag – the price doesn't bite and it feels super comfy around the head.
The ball itself is made from hypoallergenic silicone, so it won't cause any unexpected skin irritations or allergies. Also, it is completely odorless and tasteless.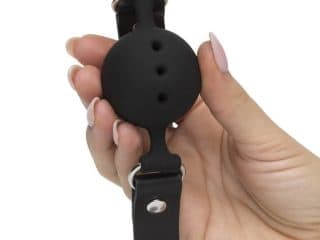 Pros:
Hypoallergenic silicone ball gag that is odorless and tasteless
5.5 inches for full gag
3 holes for normal breathing
Leather strips for comfort wear
11-hole buckle-fastened straps adjusts from 14.5 to 19.5 inches for comfort wear
Cons:
Could be too big for beginners
Not suitable for vegans
#3 Fetish Fantasy Breathable Ball Gag Training System (3 Balls)
Best ball gag for training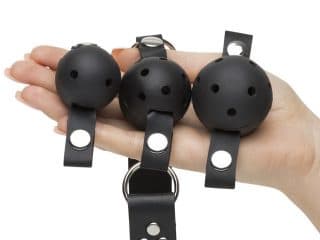 If you've tried ball gagging, enjoyed it and wish to step up your game – this gagging training set is the perfect pick.
Firstly, it features three comfortable plastic balls of diameters 1.5, 1.75, 2 inches. This means that it is perfect for those who want to increase the gagging experience without losing the opportunity to breathe through the mouth.
While I find silicone balls to be more comfortable, in this case, I didn't mind the plastic as it was a temporary sex toy to work myself up.
Also, if you and your partner enjoy switching between who's in control, having different size ball gags is useful as your experience levels may differ.
Bonus: you will get a free face mask that will spice up your sex life!
Another great thing about the Fetish Fantasy Breathable Ball Gag Training System is the breathable holes. They are very handy for people who have seasonal allergies, runny noses or any other breathing through nose-related troubles.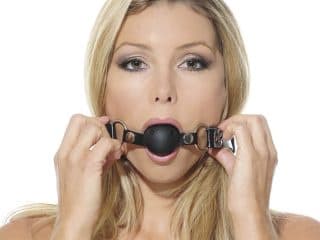 Pros:
3 sized balls adjustable ball gag
Beginner-friendly
Perfect for couple with different experience level
Breathable plastic balls (1.5, 1.75 and 2 inches in diameter)
19-26 inches adjustable buckle-fastened faux leather strap
Easily interchangeable balls
Features a free blindfold to spice up your sex life
1-year guarantee
Cons:
Plastic is less comfortable than silicone
Not for very advanced users
#4 Scandal Silicone Stopper O-Ring Gag
Best humiliating O-ring gag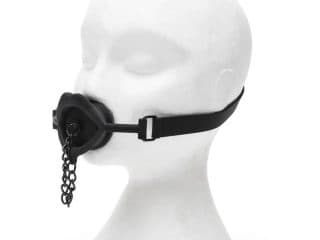 Well, if humiliation is what makes the whole BDSM experience exciting for you and your partner – the Scandal Silicone Stopper O-Ring Gag could be your perfect gagging tool.
Lips-like shaped O-ring that features a plug that resembles an old-time sink plug. What could be more humiliating than having your mouth opened and closed like a rusty old sink?
Personally, for me, it seems worse than a bone or some sort of dildo plug.
Despite the humiliation part, this gagging device gives you the ultimate luxury treatment.
Made entirely from quality silicone, the O-ring gag feels super comfortable when put in the mouth and the 2-inch wide diameter of the hole ensures that the plug is not the only thing that fits inside the mouth.
So, if this is the type of kinkiness you and your partner are into – Scandal Silicone Stopper O-Ring Gag could be your new favorite gagging device.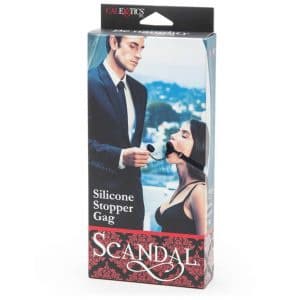 Pros:
Silicone stopper gag for unique aesthetic
2 inch O-ring to keep the mouth wide open
Plug on a chain to open and close the mouth on demand
Quality silicone made
1 year warranty
Cons:
Not for people who don't want to be humiliated during sex
If you have long hair – better tie your hair into a ponytail.
Ball Gag Overview
In the world of BDSM, there are numerous gagging devices that come in different sizes and shapes. Currently, the ball gag that we've just discussed is one of the most popular types used by beginners and advanced users as well.
Ball gags come in various diameters that will comfortably fit even the tightest mouth or will shut up a true loud mouth.
For those who are new to gagging devices, choosing a breathable one is usually more comfortable and causes less stress.
When it comes to materials, I always recommend choosing a silicone one over a plastic one. The silicone ones are more comfortable and easier to adjust in your mouth.
It doesn't matter whether you choose a big ballgag or a small one – you need to keep in mind that safety comes first.
Before you get into any kinky stuff with your partner, make sure he or she is comfortable with the gagging device and always have a safety gesture or sign.
As you know, great pleasure brings great responsibility. If you want to spice up your sex life, even more, take a look at these cock rings that can make your female partner scream extra loud as it designed to stimulate the clitoris while having sex.