Find Out Here If Cock And Ball Torture Is Your New Obsession!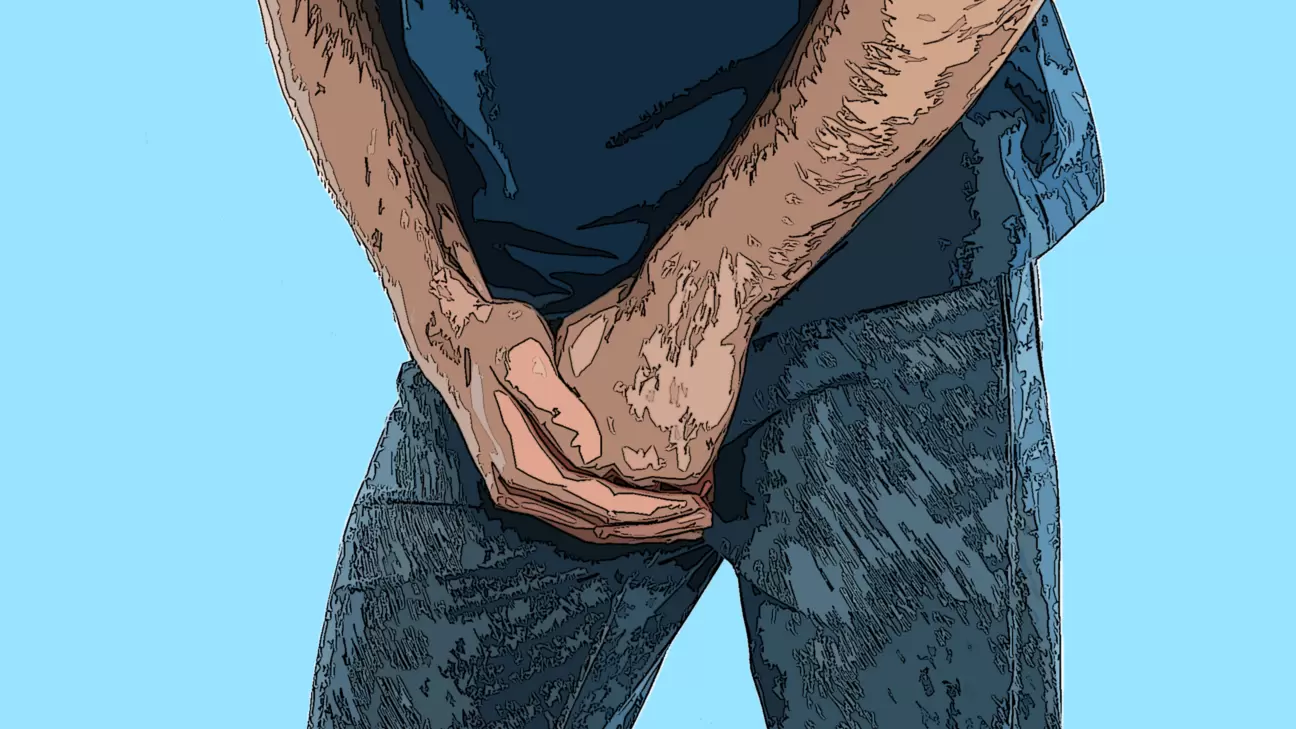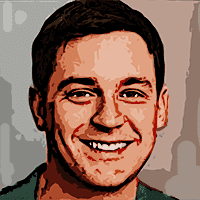 Written by
on , updated on
For a really long time, I used to think CBT meant computer-based tests or training. Then, for some time I believed it was cognitive behavioral therapy – longer than I'd like to admit, actually. Not before I completely turned to the world of kinks did I find out that CBT was actually cock and ball torture.
A simple Google search on cock and ball torture hardly takes me to this interesting play of pleasure and pain. BDSM can be so much fun but totally elusive at times, no? Well, my friends sure talked about this. Like, how they think some of us might really be into and would want to try CBT.
But I didn't for the love of everything I hold holy understand why some of us would be into any kind of therapy. Someone might need to go to therapy – I can understand that – but want to? So, I took the plunge and asked, what's cock and ball torture exactly? They are good people but they laughed, following it with the 'oh you don't know?'…
This was a really long time ago. Like many other kinks which I knew existed but I hadn't extensively researched back then, I knew that this was a thing as well. I knew the people who all of us thought would be into it. I knew the people who were engaging in CBT. And I, at times, myself had wondered why it feels so good to engage in certain activities the common man would think unconventional. Only, I didn't know the name for this was cock and ball torture.
There's a Fine Line…
Cock and ball torture has been here for a long time. Now I know a few more things about it. And I know that the catch with CBT is, you can't take this play too far… There's a thin line between masochism and real pain. This pain can make you end up in the hospital. We don't want that now, do we? No, we don't.
So of course, now after years of knowing what cock and ball torture is all about, it was only fair I ended up writing an article about it. And since your budding interest in this BDSM play has brought you here, it's only fair you read on to find out more!
Some Basic Things To Know About Cock and Ball Torture – What Is It?
Well, I did say cock and ball torture was cock and ball torture and that's pretty self-explanatory. But it's not really putting your gardening boots on and going at it on someone's penis and balls. There's more to it than just blatantly hitting someone because you think the pain will end up causing pleasure.
These are sensitive parts and there are both rules and precautions that you must follow. Just like any BDSM play, you'll need to trust your partner and adhere to these rules. You're free to explore the limits for yourself but let's get some basics straight first.
Remember why you're into it
CBT is not just about causing direct pain to someone by causing pain to their genitals, mostly the cock and balls. Although direct pain will lead to pleasure, some people are into cock and ball torture also because of the humiliation that this play brings with it. This kink involves, along with direct pain, restraint play as well.
Also, don't forget to take sadism into consideration. When you get off by inflicting pain, discomfort, or even humiliation on others, you fall into the spectrum of sadism. Now obviously, you cannot go around causing pain just like that – having an affliction for a kink like CBT doesn't actually make you a sadist. Neither are you allowed to be one.
So, this is where having a conversation with your partner about why you're into this and the rules you'll set for what's allowed and what's not, and the whole part about consent comes in. Any type of shenanigan you want to pull off with your partner's, or even yours, cock and ball, you're welcome to – given both you and your partner are adults consenting to it.
Knowing why your partner is into cock and ball torture can help you give both of you the satisfaction you're looking for. It's a huge turn-on when two partners are on the same page about sharing their kinks.
What do you mean by 'torture'?
CBT is cock and ball torture, yes? So by torture, what does that mean? Are we allowed to pinch the balls? Bite the cock? Or what about driving a punch home? All of this sounds sort of scary and completely painful when you think about it, no? Maybe you're wondering how someone can enjoy this!
Well, to be perfectly honest calling it torture is sort of dramatic. Most cock and ball torture players know their limits and at times they like to push it…but it's no torture chamber in there. BDSM play spaces might be called "dungeons" at times but no punches are being driven home. And no nails are being uprooted and absolutely no holes are being drilled through the skulls of the submissive.
So, by torture, it simply means the pain you're willing to endure. Although there is some pain involved, cock and ball torture isn't legitimately all that painful. You can simply refer to it as cock and ball play. And it isn't all that scary either. If you're here because you're willing to learn and embrace new things, don't be afraid.
As mentioned above, it's important to talk to your partner about why they want you to engage in CBT with you and that's about it. It's necessary to find out their limits so you don't accidentally actually end up torturing them. If they're willing for you to actually lightly punch them, try out a few practice punches first. This way, even in the heat of the moment, you'll know how to proceed.
Let's Move Onto Some Common Forms Of Cock and Ball Torture
So, you're here to hurt your partner because he likes it but you don't know where to begin? Well, I'll tell you the ways you can start engaging in CBT. To begin with, there's always impact play. This is when you spank, flog or simply hit your partner's genitals. You could also indulge in ball crushing or ball stretching.
Then there are other forms, like pouring hot wax into the genitals of a person. This is wax play. Sounding, or urethral play is when you play around the penis of your partner and hurt the opening. Keep note that all of this is done with consent and in a good sense. One of the more thrilling forms of cock and ball torture is electronic play or e-stim play! Check out this Electrostimulator Intensity Kit that you can use for this!
Another form of CBT is genital bondage, and this includes the use of chastity cages, genital clamping, pinching or even piercing. Keep in mind that piercing can be dangerous. It should be done only if you're experienced and aware of the anatomy of the penis and the balls. You don't want to accidentally nick an artery.
And now for some accessories!
Slappers and floggers are a go-to for impact play. A cock cage is used to tease your partner and restrict his ability to touch his penis, even when he's aroused – this is genital bondage at its finest. Ball sleeves or ball stretchers such as something like this can be strapped or stretched across the testicles and keep the balls pulled down.
It's well and good to use accessories but you don't really need them for cock and ball torture. Simple impact play with pinching, biting, or even clamping the balls of the male with the hands or the mouth counts as CBT. It's a good place to begin, actually. You could try this play out without accessories first and then little by little increase the intensity to see how far you're willing to experience pain for pleasure!
Tips And Tricks To Be Safe!
Cock and ball torture can be risky if you don't prepare for it. After all, you can't just wing it when it comes to getting involved in BDSM. Here are a few things that you must keep in mind.
To begin with, if you're using accessories, it's only natural you need to take precautions for when it becomes an emergency to remove the bondage. Keep scissors handy to cut off any bondage and for immediate release. Moreover, you must know that 20 minutes is the time limit for any kind of restrictive play – so keep the play shorter than that.
The blood flow might be restricted when you use CBT tools and that can potentially harm the genitals, just like any other organ. It's of utmost necessity you pick a proper size and fit – not too tight or loose, but simply a snug fit – when choosing your sex toys. There should not be any redness, swelling or bruising when you're using accessories. If there is, stop immediately and if necessary, visit a medical professional.
And if there's any tight bondage gear involved – like tapes or ropes, clamps, weights or anything at all putting pressure on the genitals of you or your partner – remember that 20 minutes is the most you can use them without causing potential damage to the organs.
Some forms of cock and ball torture, like sounding, piercing or e-stim play need a lot of experience, expertise and patience. Firstly, you need to read up a lot about them. And secondly, you need to go slow when you're just beginning your CBT journey. This allows you to understand your body and realize what you or your partner like the most!
And finally, be aware of the potential risks. Restrictions for too long a period of time or increased pressure can over time mess with the blood flow down there and cause problems of erectile dysfunction. Hitting a penis too hard can also mess up the internal structure or even cause damage to the testicles.
If you want to experience cock and ball torture, well and good, but be aware that your body also needs to be taken care of.
Frequently Asked Questions
Do I need a safe word for CBT?
Ans. You always need a safe word for any kind of BDSM play. Be it for the aggressive edgy ones like breath play or cock and ball torture or the care-based plays like DDLG. Choose something unusual to be your safe word – something you'd never say while having sex. This uncanny utterance will halt the sex completely before you or your partner goes too far into it.
Don't go for phrases like "daddy stop" or "that's enough mommy". These phrases can be pretty confusing and easy to miss in the heat of the moment. Pick something like 'Orange' or 'Yuhu Pineapple on pizza" because you know, that's something you'll never say.
In addition to having a safe word, you need a safe gesture in case you're gagged or unable to speak. Pick a gesture like you're dropping your key or a hand gesture that is unusual while having sex. Again, picking something like hitting your palm on the bed or repeatedly thumping your partner's arm can be confusing and easy to miss.
Another thing to keep in mind while engaging in any of the BDSM plays is that you should be sober. You in an intoxicated state will only hinder your judgments and make it harder for you to understand if a line, knowingly or unknowingly, is being crossed. You should be in control of your senses to fully enjoy what's happening to your body.
What is cock and ball torture actually like?
Ans. After reading this entire article you've reached at the end and you're wondering what it's actually like to give yourself pain this way. Well, it's not that bad if you're into knowing how far you can push your body. Like I have said before, people have their own reasons for indulging in a play like CBT.
Takeaway on Cock and Ball Torture
Whatever you do, see to it that there's no swelling, redness, loss of sensation around your genitals, or extreme pain. These are the severe side effects of cock and ball torture and signals that whether the safe word has been used or not, now it's time to stop.
Loss of color too, at times, is an indicator. BDSM can be real fun but in the heat of the moment, don't forget that in this case, all play and no care can literally be fatal for Jack.