Front View
The Orifice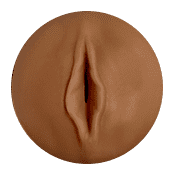 Side View
Sleeve X-Ray

About TechySex Score
TechySex Score is a relative score that is derived from TechySex Team reviews and user feedback.
We also use proprietary algorithms to analyze the shape and texture of the toy, which plays a role in boosting or reducing the final value.
User Rating Details
Quality & Durability
4.2

/5
Rate This Product
Loading...

Set your penis length above and see the expected penetration depth.
Green areas represent lower intensity. Red areas represent higher intensity.
How does the sleeve heatmap work?
TechySex uses custom software to analyze inner sleeve texture, diameter variation and some other parameters to identify hotspots within the sleeve.
This data is represented as a heatmap, highlighting the expected intensity and the level of stimulation.
Areas that are more intense are highlighted in red, and areas that are less intense are mapped in green.
Depending on your personal preference, you may opt for either a light sleeve with smooth textures or a more intense counterpart with high diameter variability and rougher textures.
FeelStroker and FeelGlow Review
2023-10-10 NEWS: For a limited time only, a glow-in-the-dark Kiiroo Feel Stroker is available for purchase! The FeelGlow stroker is fully compatible with KEON and PowerBlow.

Winter Sale
PowerBlow bundles up to 30% off.
Use Offer
Introducing the pinnacle of pleasure, Kiiroo's Original FeelStroker. It is a masterpiece of sensual engineering and a great choice for anyone who is considering getting their first male masturbator.
Made from body-safe, high-quality materials, the sleek and ergonomic design ensures a comfortable grip and easy handling, allowing users to tailor their experience with precision.
The texture provides an exquisite balance between suction and stimulation, making it a balanced choice in the world of adult accessories.
My Experience With Kiiroo FeelStroker
The FeelStroker is the ideal choice for anyone looking for an introductory stroker. Its single-texture sleeve fits all sizes and provides a moderate level of intensity.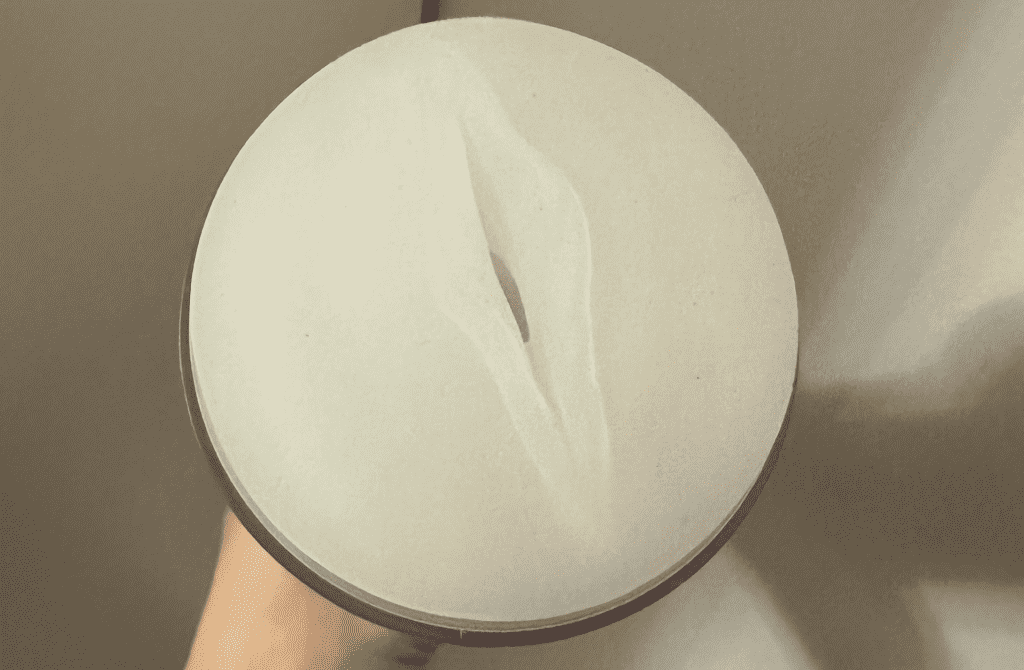 There are small bumps all over the sleeve that provide subtle yet enjoyable stimulation and the size of the body ensures that it is not too tight.
This stroker is great for anyone just dipping their toe into stroker territory. Its soft and gentle touch makes it an exciting yet comfortable experience.
Just like any other Kiiroo stroker, FeelSensation has a protective cap at the end that helps you adjust the airflow that contributes to the intensity of your experience.
All you need to do is twist the lid in either direction to increase or decrease the airflow/suction, allowing you to get optimal satisfaction.
If you're ready to go automatic, consider Keon or PowerBlow. However, if you wish to enjoy the toy with PowerBlow, you will need the glow-in-the-dark edition.
Regular vs Glow-in-The-Dark FeelStroker
What's the difference between skin color and a glow-in-the-dark stroker? Well, the answer is obvious: the sleeve color, the case color, and the glow-in-the-dark feature, and compatibility with PowerBlow. Material-wise and sensation-wise, it's the same thing.
If it feels the same, why should I get one?
For fun, mostly. Or, if you're serious about collecting all Kiiroo strokers, it is a limited-edition collectible that will add an element of exclusivity to your collection.
For some, it may work as a visual stimulant or a toy that will simply awaken your curiosity. To be completely honest, this toy somehow got me excited to put it under a lamp and later take it with me to a dark room. What I saw didn't disappoint me. I mean – take a look at how it glows! Cool, right?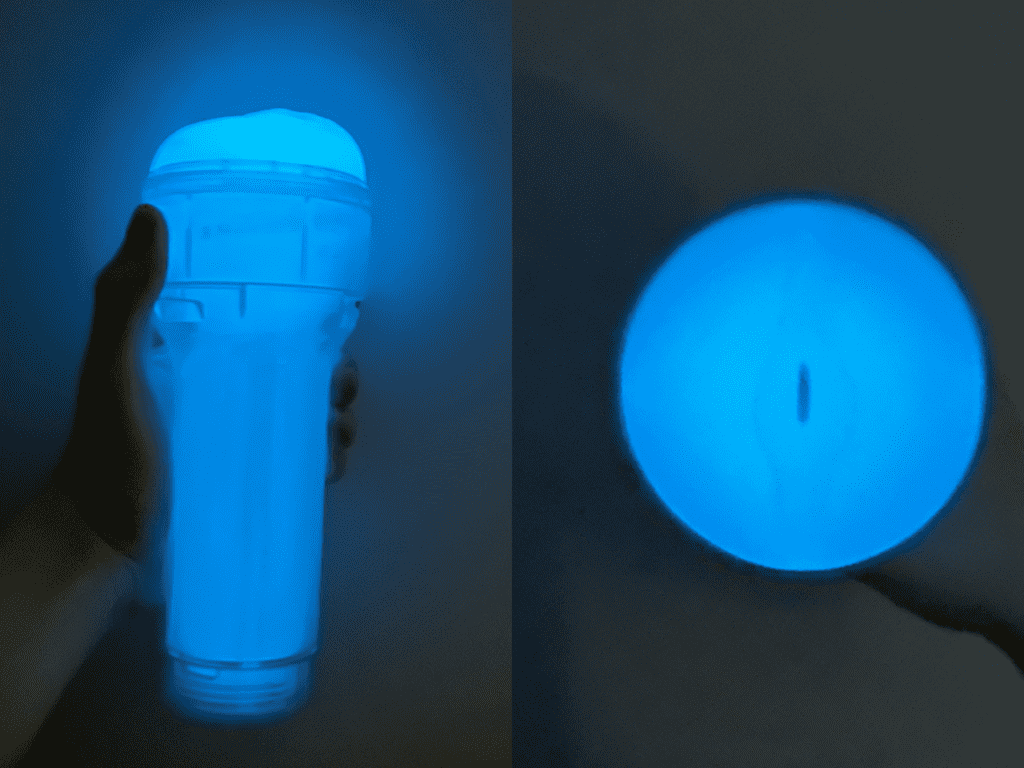 Another thing I would like to mention is that glow-in-the-dark adult toys can add an element of novelty and sensuality to intimate experiences, creating a playful and exciting atmosphere.
Therefore, if you're planning to use it with your partner and either one of you (or both) is shy about using sex toys – it's a great way to create a more relaxed atmosphere by moving the attention to the glow-in-the-dark part of the toy.
Glow-in-the-dark toys might be incorporated into fantasy scenarios or role-playing activities, adding an extra layer of excitement to those experiences.
These reasons showcase the diverse appeal of glow-in-the-dark toys, catering to both practical and recreational interests. So, if you decide to get it, feel free to share your whys in the comments below, I'd love to hear your take on this toy!
What's Inside The Box?
Just like with any other Kiiroo stroker, you can order only the stroker, or get a bundle. Obviously, if you order only the stroker, you will be getting only it. This means that you need to get some lube and some cleaning supplies if you don't have any at home. Those are available on the Kiiroo website.
If you buy a bundle you will save around 20% of what you would pay when buying the items separately. There are a couple of options for you to choose from, including KEON and PowerBlow (only for FeelGlow).
Also, if you use the TEXHYSEX discount code, you will get 10% off your order.
If you feel like this is not the sleeve for you, or if you are interested in getting more sleeves, check out the Kiiroo FeelStars and FeelStrokers comparison tool. Here you can enter your length when erect and with the help of our AI-powered texture heatmaps, you can find the sleeve that best matches the intensity that you are looking for.
Ordering Your First Stroker? Here's What You Need to Know
Buying your first stroker can be intimidating but it doesn't have to be! Here are a few things you need to know about your new toy:
Clean it well: not cleaning the sleeve can create a breeding ground for bacteria. Such a situation can lead to an unpleasant odor, skin irritation after contact, or even serious infections.
Be generous with lube: never use the sleeve without proper lubrication. Lube reduces friction which contributes to prolonging the lifespan of the stroker. It helps ensure that your private parts don't get irritated because two dry objects are rubbing against each other.
The Verdict
Overall, the FeelStroker is a good choice for beginners or those who are buying their first stroker ever. It's not too intense and provides a pleasurable stimulation.
If you wish to automate your experience, consider getting one of the add-ons, such as Kiiroo or PowerBlow.
Available Add-Ons
Kiiroo Keon Automatic Masturbator
Speed & Stroke Control
Remote Control
VR Support
Video Sync
Save up to 20% by buying a combo deal: Feel Stroker Sleeve + Kiiroo KEON.
Note: full discount will be applied on checkout page, when buying through links on this page.
Buy Now
Use this link to get 10% off your order. Automatically applied at checkout.
Thank you for supporting TechySex
. . .
Discover Kiiroo Feelstars
Scorecard
Interested in this
stroker
?
Buy Now
Note: Use our links to get 10% off your order. Discount will be automatically applied at checkout.
Thank you for supporting TechySex