Front View
The Orifice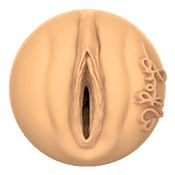 Side View
Sleeve X-Ray

About TechySex Score
TechySex Score is a relative score that is derived from TechySex Team reviews and user feedback.
We also use proprietary algorithms to analyze the shape and texture of the toy, which plays a role in boosting or reducing the final value.
User Rating Details
Quality & Durability
4.2

/5
Rate This Product
Loading...

Set your penis length above and see the expected penetration depth.
Green areas represent lower intensity. Red areas represent higher intensity.
How does the sleeve heatmap work?
TechySex uses custom software to analyze inner sleeve texture, diameter variation and some other parameters to identify hotspots within the sleeve.
This data is represented as a heatmap, highlighting the expected intensity and the level of stimulation.
Areas that are more intense are highlighted in red, and areas that are less intense are mapped in green.
Depending on your personal preference, you may opt for either a light sleeve with smooth textures or a more intense counterpart with high diameter variability and rougher textures.
What's good
The only stroker molded after Reya Sunshine
Interactive experience potential (*requires add-ons)
VR upgrades available (*requires add-ons)
Body-safe, durable materials
Unique sleeve texture
Discreet shipping
What's not so good
Takes time to dry
Could be too intense for sensitive penises
Reya Sunshine Stroker: FeelReya Review
The first-ever male masturbator made in collaboration with adult entertainment star Reya Sunshine is now available.
With a tight entrance and unique internal texture, this masturbator is sure to please her fans as well as any other satisfaction seeker.
* Kiiroo sent us a sample product, so we took our time to properly test and enjoy the FeelReya stroker. This does not impact our judgment.
Reya Sunshine Fantasy
If you're a fan of Reya Sunshine, you can finally enjoy a realistic experience with her through the FeelReya stroker.
This is the only stroker ever made in collaboration with her, and it's fully compatible with the Kiiroo Keon automatic stroker. That means you can get a fully interactive experience and feel her moving up and down your penis in sync with the video of your choice.
Sleeve and Orifice
The FeelReya stroker comes with an orifice that is molded after Reya Sunshine and has her signature engraved signature. The sleeve of the stroker is made from a soft and durable TPE that feels similar to human flesh.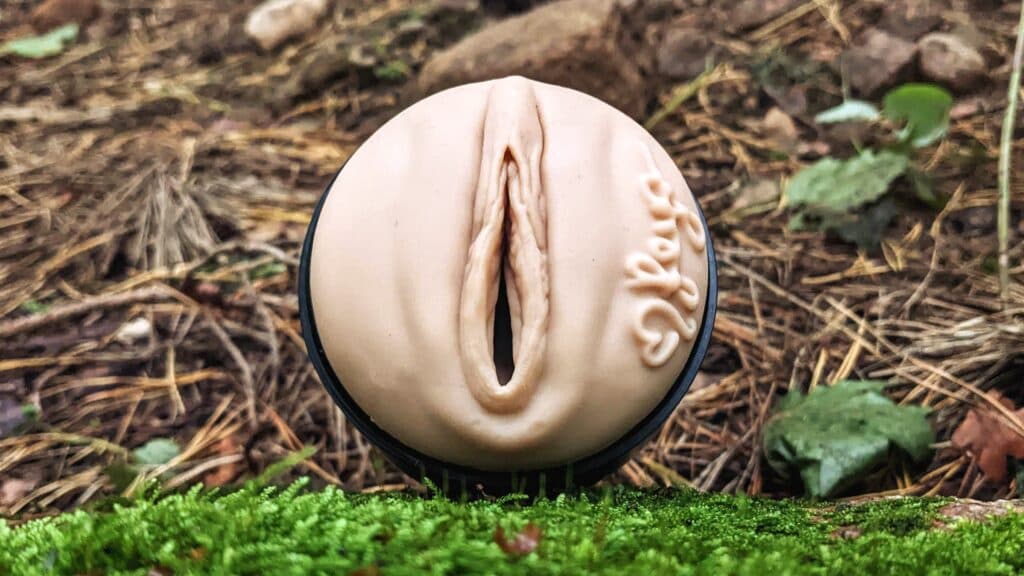 Materials & Case
The TPE material is body-safe materials that won't cause any skin problems. The case of the sleeve is made from high-quality plastic and helps the sleeve keep its shape. It is also ergonomic and comes with a protective dust cap.
Discreet Shipping
Kiiroo is committed to protecting your privacy. Your orders will be shipped in plain carton boxes without any big logos or brand markers.
Experience With FeelReya
The FeelReya sleeve has a mid-width opening that looks exactly like her vagina. While the entrance is on the wider side, the sleeve itself is very narrow and is perfect for those who enjoy intense experiences.
Once you're in, the sleeve gets narrower and tighter, which feels great. Some of the textures on the inside are really noticeable, especially the one with the dots at the beginning.
However, parts of the sleeve do feel very similar and vary only pressure/tightness-wise. Therefore, those chambers can feel pretty similar, with only the level of pressure changing as you move through them.
Since the sleeve is very narrow, its easy to get vacuumed in. If your penis is more on the sensitive side, you can control the airflow with the screw cap at the bottom. This helps loosen the sleeve and reduce the intensity.
When using the FeelReya stroker without automatic add-ons, my favorite part of the sleeve turned out to be the dots at the very beginning. They're very pronounced and give great sensations to the tip of the penis when going for full strokes.
Keon and FeelReya
Trying a stroker with Keon is my favorite part of the testing process. I'm a huge fan of interactive experiences and technological advancements in masturbation.
FeelReya + Keon is the best (and only) way to lift the whole experience to new heights. Using Keon offers you the possibility to fully relax and dive deep into your fantasy with Reya Sunshine which you've been dreaming about.
You'll be able to experience the symphony of textures stroking your penis and your favorite adult entertainer in action. If you own a pair of VR goggles – make sure to use those as well. If not, you can get them from Kiiroo.
Overall, I could easily recommend the stroker to any fan of Reya to fulfill their fantasies as well as anyone who is not afraid of intense sexual experiences.
What's Inside The Box
Currently, you have three buying options for the FeelReya stroker: sleeve only or several combo deals. If you choose the sleeve-only option, that's exactly what you will find in the package: the sleeve and the stroker case with protective caps.
However, if you decide to order a combo deal, here are the options available:
Small combo pack: contains the Reya Sunshine stroker, Kiiroo KEON for interactive experiences, and a bottle of arctic lube.
Big combo pack: features everything from the small pack plus the original Feel Stroker.
Buying a combo pack is cheaper than buying the included items separately. However, if you need only the stroker, use the links on our website to get 10% off (automatically applied at the last step of checkout).
Alternatives and Complementary Strokers
If you are looking to get more than just one stroker or feel like FeelReya is not exactly what you're looking for – let me suggest some:
FeelSkyler – smarty constructed intense sleeve that hides its biggest gems in the first part, so is perfect for most penis sizes.
FeelLauren – great for those who enjoy experiencing the changing textures that are very pronounced.
FeelNatalia and FeelAlexis – beginner-friendly strokers that won't overwhelm you.
Also, check out our Kiiroo FeelStars comparison tool. Simply enter your measurements, and find the sleeve that best matches your needs.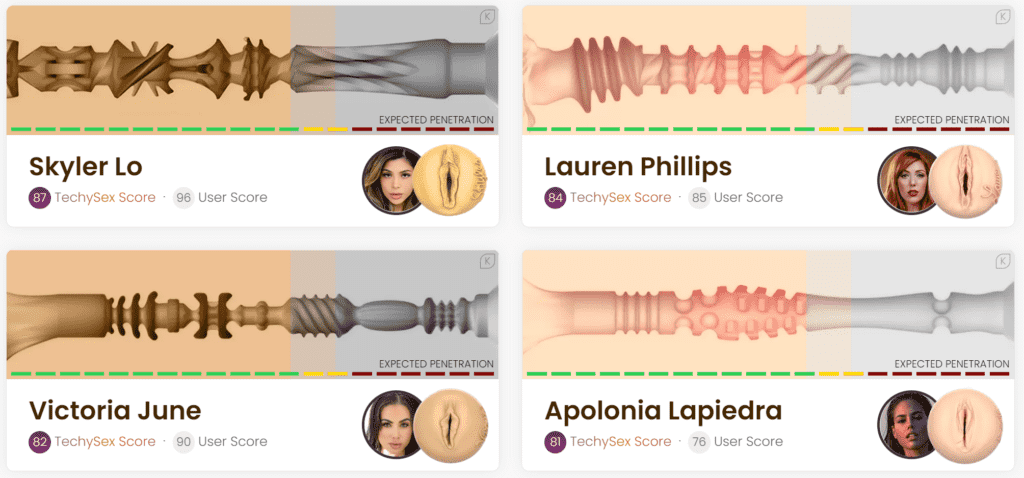 *If you already own some strokers make sure to rate them and help other fellows make better purchasing decisions. Thanks!
Buying Your First Stroker? Here is What You Need to Know
If it is your first insertable penis toy, there are a couple of things that you need to know and take care of:
Use proper lube every time and never go in dry: if you do so, you may end up hurting your private parts. The penis is already sensitive so don't fool around.
Clean, dry, and store properly: well, even though it seems obvious, I still need to point it out – you need to clean the toy after you use it. If you don't wash your toys, you may end up with a nasty infection sooner or later. It will take quite some time to heal. Most likely will be painful as well.
The Verdict
If you're a fan of Reya Sunshine – it's a must, and if you want the ultimate experience – get Keon as well.
The FeelReya Sunshine stroker is exciting and intense, perfect for those who prefer a lot of suction rather than constantly changing textures.
Available Add-Ons
Kiiroo Keon Automatic Masturbator
Speed & Stroke Control
Remote Control
VR Support
Video Sync
Save up to 20% by buying a combo deal: FeelReya Sleeve + Kiiroo KEON.
Note: full discount will be applied on checkout page, when buying through links on this page.
Buy Now
Use this link to get 10% off your order. Automatically applied at checkout.
Thank you for supporting TechySex
. . .
Discover More Kiiroo Feelstars

Interested in this
FeelStar
?
Buy Now
Note: Use our links to get 10% off your order. Discount will be automatically applied at checkout.
Thank you for supporting TechySex