Strap-On Dildo with Strap-On Harness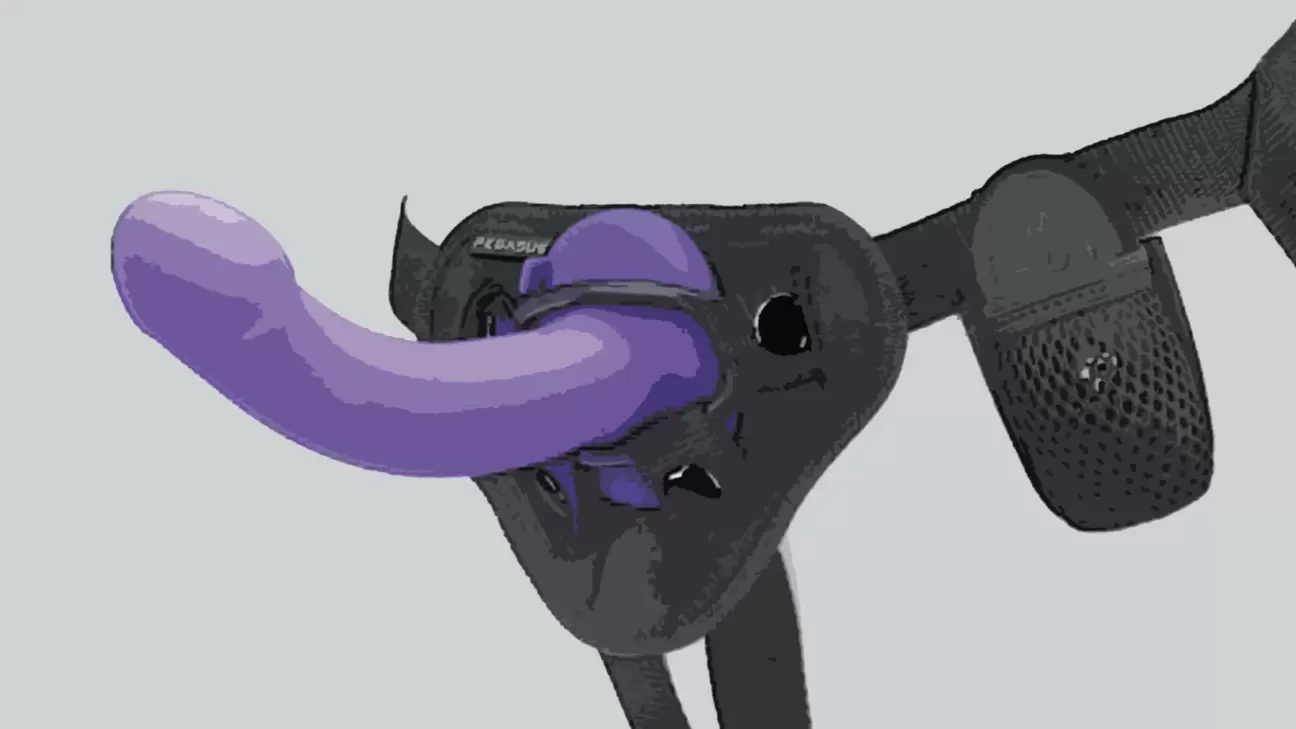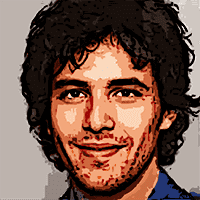 Written by
on , updated on
A Guide on Strap-On Dildos with Compatible Strap-On Harness: Where to Find them and How to Use Them!
To all those women who grew up wondering what it's like to have a penis – well, that snake-like thing can be a bother at times. I'm not talking about the extremely convenient strap-on dildo, that thing is fantastic. I'm talking about the male penis. To begin with, unwanted erections are a headache. The constant complex about whether my thing is long enough is another bother. Yes, we do get to pee standing up but not being able to know whether I successfully pleased my sexual partner mars the whole thing about being able to make patterns with the stream that occasionally leaves my body.
Having a penis might not suck but it's not very convenient either. And ooh, let's not forget two very soft pouches it comes with. All this makes me wonder, how are men even remotely considered stronger than women? One decent kick and we'll go down like that. Well, good for some of us, strap-on dildos exist. And they come with wonderful strap-on harnesses which make you feel like you have a penis. You do not have to hold it, at all. The strap-on dildo is a work of genius that more people should appreciate. This article is about all that: where to get the strap-on dildo most compatible with you and how to use it!
What is a Strap-on Dildo and How is it Different From Anything Else Out There?
Imagine this, you're sitting on a comfortable sofa drinking your evening coffee and your partner is across from you reading a book. Okay, so it might not be a book but the two of you are comfy and cozy. It feels good to be there. It's warm. It feels even better when things get a little hotter. You realize you're SO lucky to be in each other's lives, she, or he is there for you and one of you is inside the other oh but wait, you want it to be the other way around. So what now, do you sit and Google 'how to grow a penis'? No, you don't. You order a strap-on dildo. And a strap-on harness that goes with it. This is when things begin to become great.
Why keep the fun of penetration all to yourself, woman? A strap-on dildo is almost a must-have sex toy for lesbian couples. Ah, but what if you're heterosexual? Penetration feels great, and let's not keep that just to ourselves. Your man might like a little something that can come in through the back door. In this century, people have opened up so much about their sexual selves…are you sure you don't want to experiment a bit? A strap-on dildo gives you the pleasure of using a dildo without using your hands, it's realistic make-believe we all love. And the strap-on harness makes sure the dildo remains firm in its place to make things ultra-real.
The Strap-On Dildos You Can Use: For Beginners to Advanced Users
It's important to find your right fit when it comes to the strap-on dildo along with a harness. Some dildos come with a compatible strap-on harness but it's better to buy your own harness. The harness that comes with the dildo you bought might be compatible with the size of the strap-on dildo but might be too small or too big for you. It's necessary that the fit is snug when you're using a strap-on dildo with a harness. A loose fit or a fit too tight can end up hurting you, or your partner.
Look at some of these strap-on dildos and see for yourself what you'd like best. You could check these out even if you decide to buy the strap-on harness from a local sex toy shop. It's always better to have some ideas on what it is that you're looking for!
Leo Strap-On Dildo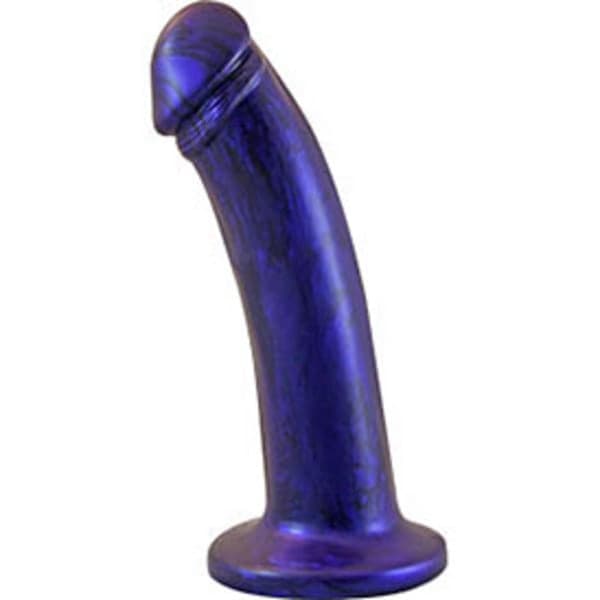 This 7-inch dildo is a very popular strap-on dildo. And because it's firm but flexible, it's good for beginners who are just getting used to a strap-on dildo and harness. I mean, you don't want to jab your partner while you're trying to sway your hips, now do you? It might need some getting used to. So if you're just starting to entertain the fancies of being the one penetrating someone instead of the other way around, choose wisely. This dildo does not come with a harness but the harnessable base and suction cup makes it good to go with any harness you buy from either your local sex toy store or online.
Amor Dildo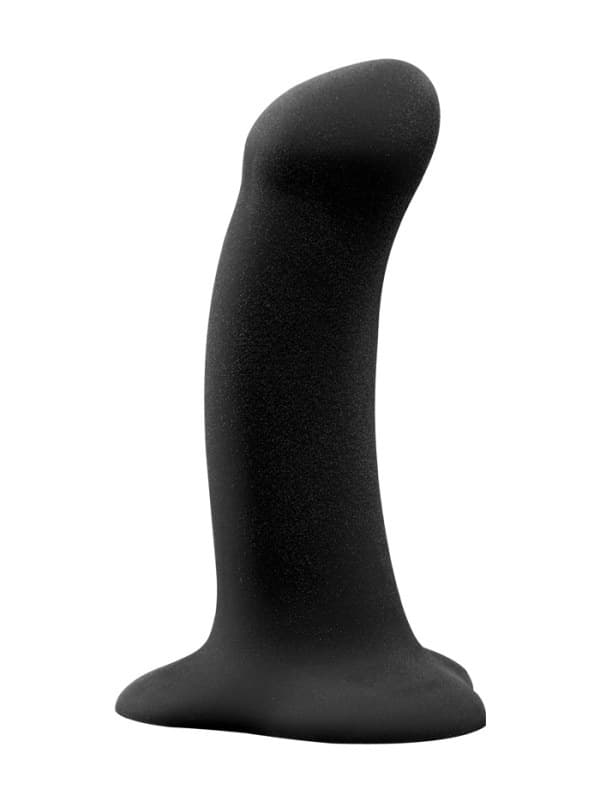 Curves are fantastic for both internal g-spot and anal stimulation. Standing at about 6 inches, Amor Dildo has the perfect curve and the smoothest textures. The triangular base gives premium cushioning and harness compatibility. It's 100% body-safe and can be used with water-based lubes! Check it out here. If you're looking for a strap-on dildo with a larger length but with the same features and comfort, try looking at the Magnum Strap-On Dildo to see if that's what suits you!
Lovehoney Double Duty Vibrating Double-Ended Strap-On Dildo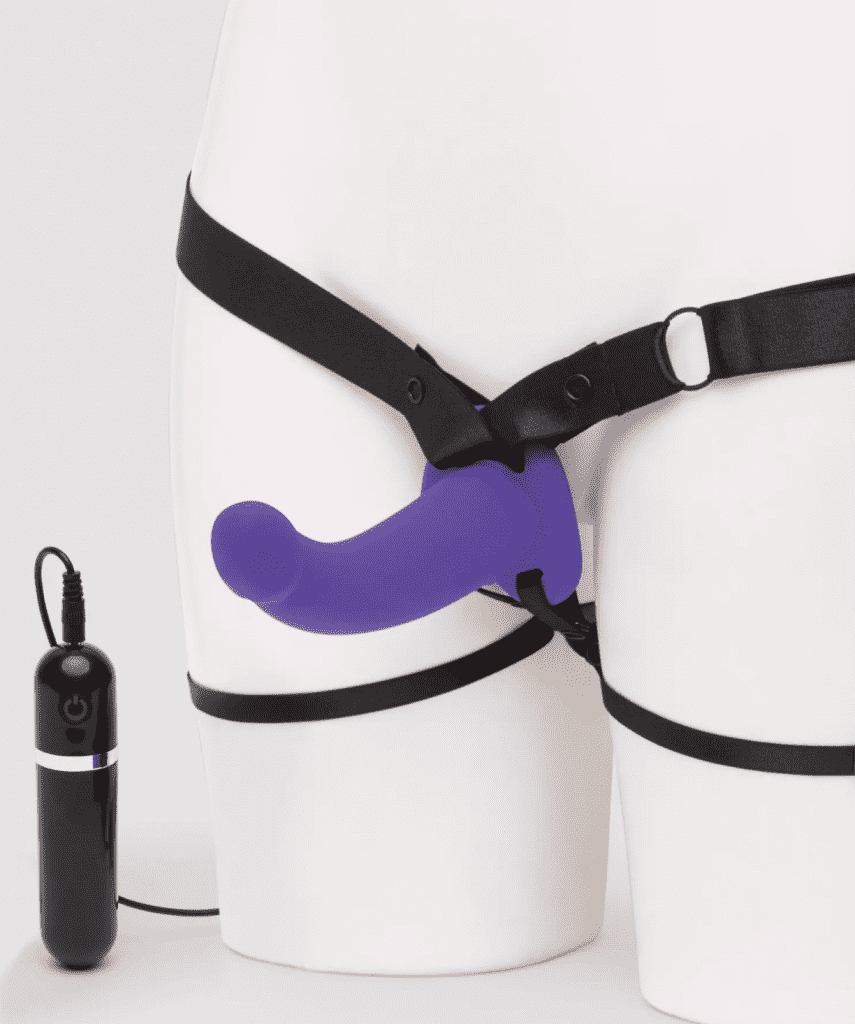 Being double-ended, the dildo can be used to penetrate while being penetrated at the same time! Both the partners have to move in synchronized motions to be pleasured at the same time. It makes the whole process even more intimate. The strap-on dildo itself is pretty cool – bulbous tips, G-spot & P-spot stimulation, and it vibrates! It comes with a controller, has different speed patterns, and comes with a harness.
Pegasus Curved Realistic Harness Set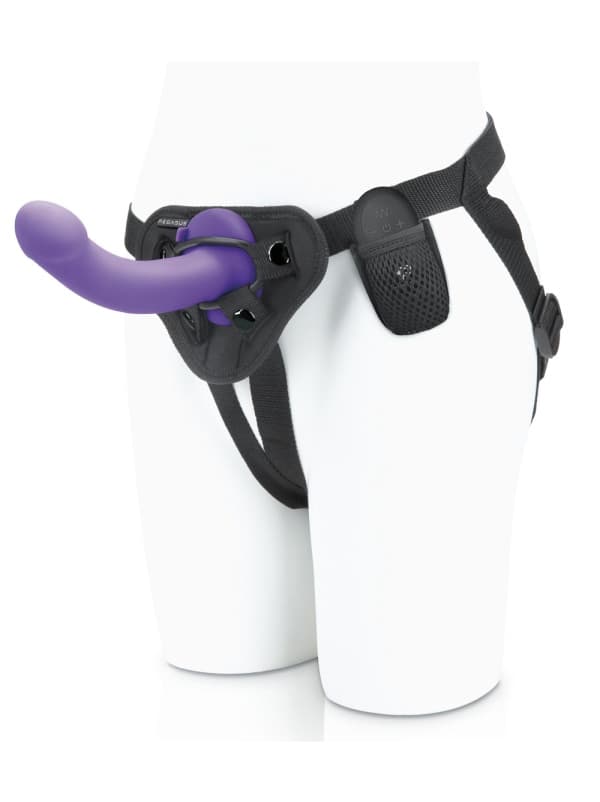 This strap-on dildo is a wireless remote control dildo with a range of up to 30 ft! It comes with a harness and has multiple vibration patterns with the intensity level going as high or as low as you want. It's also made of silicone and is around 6 inches.
SPORTSHEETS – Thigh Strap-On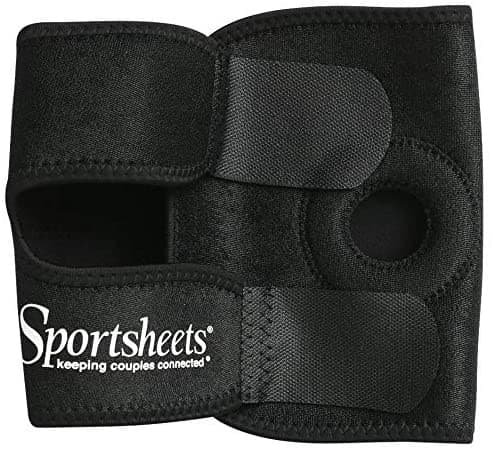 Well, I did say you should buy a strap-on harness after checking out your right fit. But this one strap-on harness makes this list because I want to give you an idea about the different kinds of strap-on harnesses you could find out there. Now, we all know about waist harnesses but this one is a thigh harness. It's machine washable and adjustable! And oh, you can strap on on the pillow and go solo as well, just saying. You could already have your own harness, but if you want to give it a try, get yours here!
How Do I Make The Most of a Strap-On Dildo?
Strap-on dildos are fun anyway you use them. The concept is so fantastic it excites you just to be able to wear it. But yes, for someone who isn't used to doing all the pounding, keeping a few of these things on your mind won't hurt.
When using a strap-on dildo, communication is the key.
Remember when Abby from the broad city wanted to 'switch positions' with Jeremy? She was just talking about sexual positions, being on top when she was lying on the bed, but he pulled out that green strap-on dildo – straps and everything together with it. Well, they may have had a happy ending that way but you can't just spring the strap-on on your partner. Sit and talk about if he wants his prostate stimulated. Discuss the details before getting into it.
After communication, move around a bit and see if you can surprise your partner with something new! After getting comfortable with your strap-on, play with the positions with your partner and explore the fun of using a strap-on dildo together!
Pro tip: Try masturbating with your strap-on dildo on to see how it reacts to your movements and how comfortable you're with the strap-on and the harness. You can also move around the house. Maybe dance a bit. Get comfortable with your strap-on first before using it!
Happy Pegging!
Frequently Asked Questions
Here you will find answers to common questions about strap-on dildos.
Can we use a butt plug in a strap-on harness?
I wouldn't recommend it. Butt plugs aren't used for in and out motions like a dildo, so a butt plug paired with a strap-on harness might be uncomfortable. Plus there's the size issue. Even if you find a harness whose size is compatible with both your dildo and your butt plug, the possibilities are you still won't get a snug fit. Butt plugs are to be inserted with hands and they're to remain in your anal cavity for some time – that's just how it works, it's not me, it's nature.
How to shop for a strap-on harness?
Ans. You can get the strap-on dildo from anywhere that you fancy or any place that suits you. But it's better to visit a store and buy a strap-on harness instead of ordering it online. If it's not your first time and you know the size that suits you perfectly, you could order it online (Claire Cavanah, cofounder of Babeland, says that the Jaguar Harness is one of the most popular harnesses available online) but it's always better to check your fit. You don't want your strap-on dildo to fall loose or pull away from or pull on the harness. Your fit needs to be secure for the best experience.