Alien Dildo Is Utterly Out of This World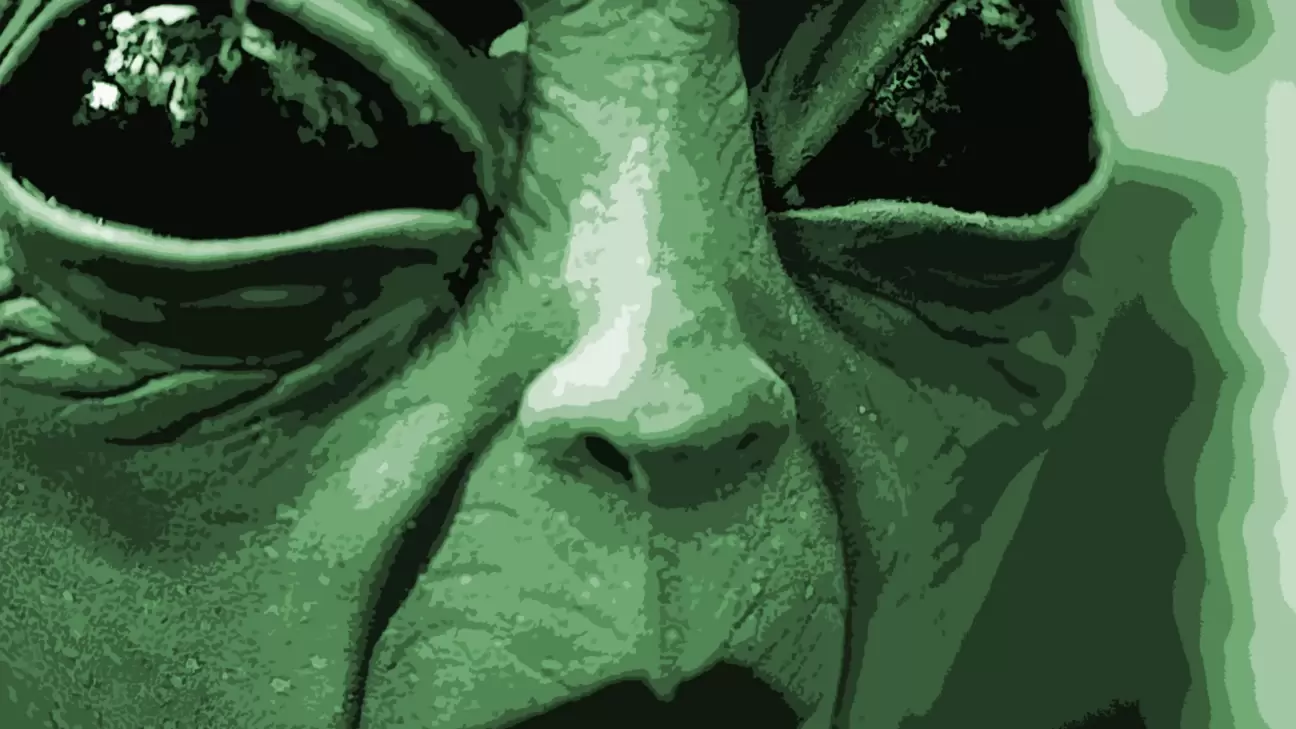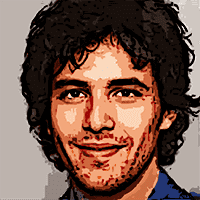 Written by
on , updated on
Let me start this article with a question…what are dildos about? Why was a dildo crafted in the first place? Okay, those are two questions but you get what I'm trying to ask. It's common knowledge that a dildo is supposed to give you pleasure. I'll argue till my last breath that pleasure can come from any source at all. When dildos are in question, if we can go as far as dragon dildos, monster dildos, or canine dildos…why not an alien dildo as well then? After all, where will the xenomorph lovers go if we refuse to entertain their fantasies?
What is an Alien Dildo and Why is It Interesting?
Typically, an alien dildo is a dildo modeled upon a creature who exists in outer space. It could be a character from a movie or a creature from a book or simply a beast from the imagination of the creator. These dildos are different in the sense that their texture, and at times, function are much different from any realistic or silicone dildo.
I first came across an alien dildo at my friend's place. I was visiting, and instead of keeping her prized possession in a drawer, as most people would, my friend had displayed it on her desk. She's a total sci-fi and fantasy fan so I knew this was something fantastic the minute I laid my eyes on it. I went forward to look at it, and it seemed familiar but I'd never seen one like that before. On asking what it was she told me it's the Avatar alien dildo and that's when it hit me! I'd seen the blue people walking around here and there almost naked in a movie. No wonder it looked familiar.
My friend is an Avatar fan, most definitely more so than me, and there was an alien dildo modeled on the character of that movie. So naturally, when I got home I sat down to research more about these fantastic dildos…and this article is the fruit of my research.
Fun And Top-Rated Alien Dildos For You And Where To Find Them
An alien dildo makes sure your pleasure is totally otherworldly. The way it looks, the way it's modeled and the texture of this kind of dildo – everything makes sure your sensual experience is like the one you've never had before. Some of the best alien dildos are here in this list ahead:
Alien Breeder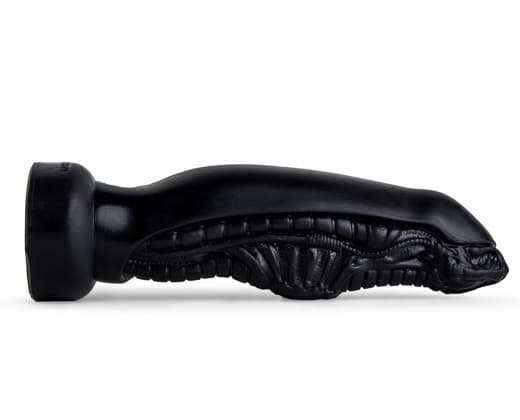 Whoever said 'What's in a name?' definitely wasn't thinking about dildos. Because alien dildos have the freakiest names and that's why we love them! The Alien Breeder, for example, makes you wonder what kind of breeding techniques to use with it, and your mind races with ideas. And this alien dildo is obviously the signature alien dildo.
With a smooth body at one end but a textured design, complete with an alien's face on the other, this dildo doesn't just have a freaky name but also a freaky design – it is sure to make you feel things you've never felt before. It's jet black in color and made with 100% body-safe silicone. This alien dildo can also be converted into a strap-on using a harness. Alien Breeder also comes in four convenient sizes ranging from small (8.5 inches) to XXXL (15 inches)!
Solatok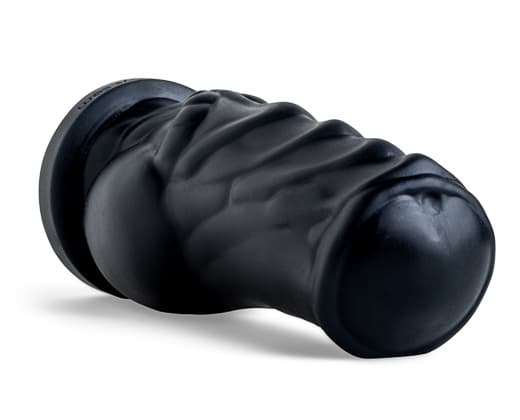 This enticing, yet demonic Solatok is designed to stretch you out by pushing you to the edge. Get ready for an otherworldly experience! But hey, when have alien dildos been for the faint-hearted? The dildo is smooth and the color is sexily dark. The ridges over the length of this alien dildo give you the pleasure of some extra rubbing where you want. The tip might not be tapered but Solatok invades hard once it's in the portal…if you know what I mean. The knot present near the base of this alien dildo also adds to your pleasure. Use it solo or with a partner as Solatok is harness compatible.
And use it either in the vaginal or the anal cavity because it's good to go for both! Ever so conveniently, Solatok comes in three sizes ranging from small (7.75 inches) to XXL (12 inches).
Splorch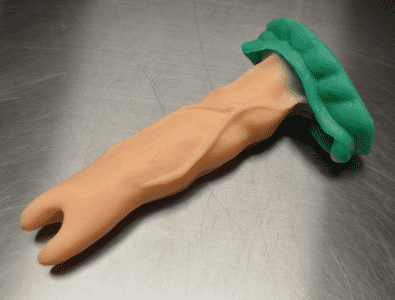 Sci-fi and alien fans can have a field day with this dildo…well, by field I mean bed, and by day I mean a cozy afternoon or an exciting night, whatever suits you. The shape of this alien dildo is enough to intrigue anyone who's interested in beings residing in a realm outside this galaxy. The tip of this alien dildo isn't like anything you've seen before. The pointed tip is replaced by smooth tubes for transferring 'eggs' into you. But the tip is narrow enough for smooth insertion.
Keep in mind that lube is a necessity with this alien dildo. Splorch is an alien ovipositor dildo, meaning it will pass eggs inside you – this is possible through a hollow silicone tube running inside the length of this alien dildo. (You see now why the lube is important? Lube helps pass the eggs ultra smoothly.) Splorch can give you a unique experience! It's made of silicone, so it's safe to use and it is a satisfying 9.25 inches long!
Ridley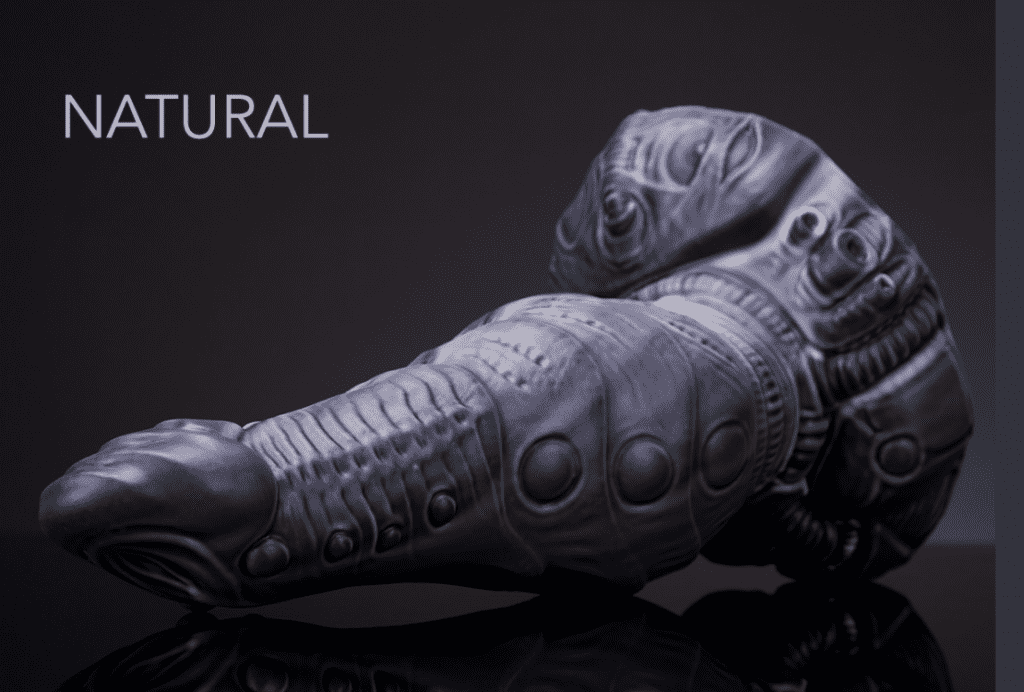 This alien dildo should make its way into this list because it both belongs to an alien and because it's great for beginners. If you've just realized that you like the fantastic world of aliens and that you'd love to be a part of it and explore more to go deep…start with Ridley as it's from one of the most reputed fantasy and alien dildo websites called Bad Dragon.
The various sizes (small to XL) of this alien dildo is great for beginners and advanced users as well. The texture feels smooth and it gets thicker and thicker towards the base. The head is perfect G-Spot stimulation and the cum-tube makes the experience all the more pleasurable. Ridley can invade (you know, invade) both the vaginal and the anal cavity. It's also safe to use and so extremely easy to clean. Get some warm water and soap and that'll get the job done!
Sinnovator Andromeda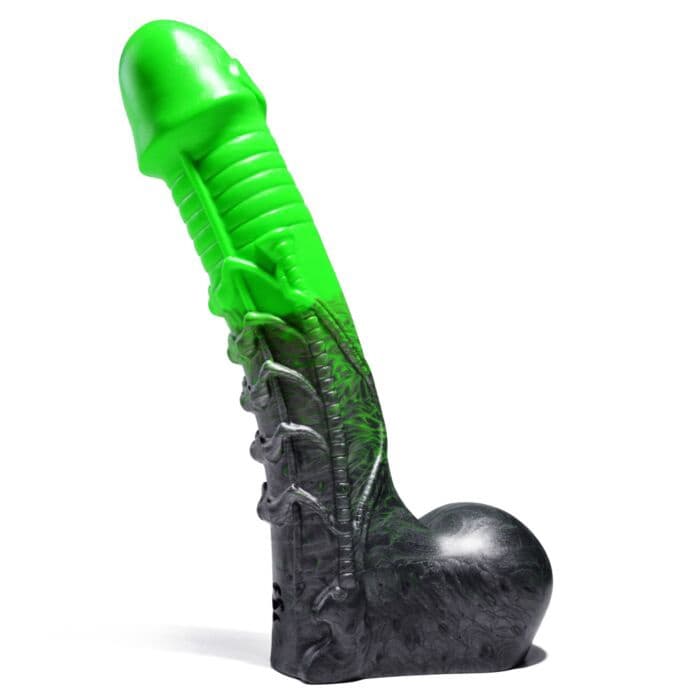 Made from platinum-grade silicone, this dildo is also safe to use and easy to clean. The sizes vary from 6.1 inches to 10.4 inches and both the colors and firmness of this alien dildo is customizable! You also get the added option to include a cum-tube and a double suction cup with this alien dildo! Sinnovator Andromeda is muscular with a pronounced head, ribs, and a big bulging ball-sack. The exoskeleton is minutely detailed and appealing to the minds of alien enthusiasts! It looks and feels fantastic at the same time! Prostate massaging becomes a piece of cake when you're using this alien dildo but both your black holes – vaginal and the anal cavity – can be fully filled using this alien dildo.
Tips To Use An Alien Dildo
Well, I don't really have to add this, but I will – the key to smooth and pleasurable penetration is lots of lube! The first thing to do is to buy a lube that is compatible with your dildo and use it adequately when you're using your dildo. And the second thing is to follow some of these tips while you're at it:
Look for what you like the most!
The texture of an alien dido is significantly different from a regular silicone dildo. At times, the dildo might have a smooth surface at one end and ridges on the other. Or, it might have different thicknesses or knots…the trick is to identify which part you like the most. Experiment with your dildo and explore what pleasures you most intensely, this will add to your sensual experience with an alien dildo.
Role play would be perfect if you're in a couple!
An alien dildo is just the right sex toy to spice up your role play sessions if you're both into sci-fi. Even if your partner hasn't used a xenomorph sex toy before, you could introduce it to them. You, or your partner (if you're the newbie and are reading this article to gain some quick info on alien dildos) would already know the story behind the alien whose 'organ' you'll be using to penetrate yourself. Now all you need to do is create a scenario where this alien comes to life and seeks a partner! You or your partner could be that particular alien! Roleplay just became more fun!
Frequently Asked Questions
Discover answers to questions about alien dildos. Have a question to ask? Leave it in the comments below.
Is an alien dildo safe to use?
An alien dildo, or any dildo at all, if made from body-safe materials (silicone is the best material to make any dildo) is completely safe to use. If a dildo isn't made from silicone, be sure to check for allergies before buying or using a dildo. And if while using it you're hurt or there's pain, stop using the dildo immediately and seek medical help.