Ultimate Personal Lubricants Guide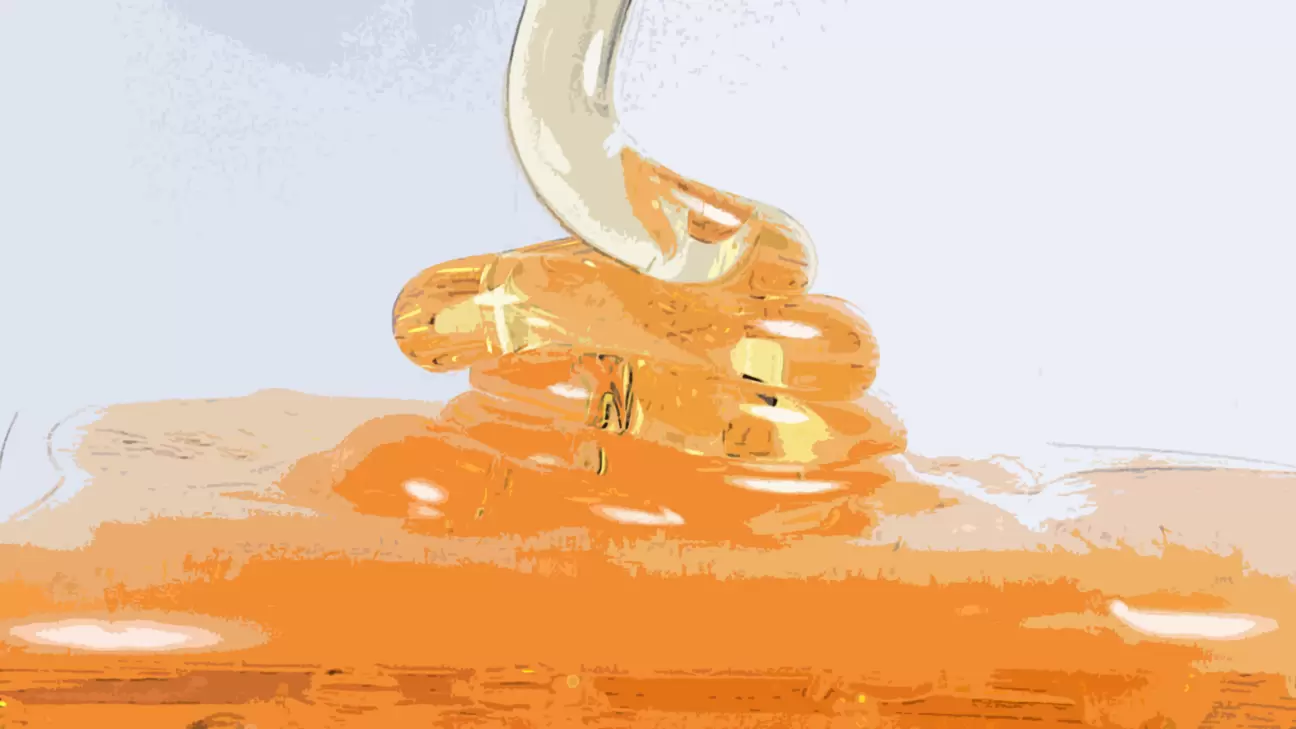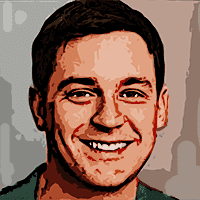 Written by
on , updated on
Personal lubricants are an essential part of a healthy sex life. While many think that their choice of lube doesn't effect the quality of their intercourse much – they couldn't be more wrong.
In some cases, a personal lube can make or break some of your sexual experiences. If you choose the wrong kind, you can end up constantly reapplying it or having a clumpy mess that's difficult to clean afterward.
In this detailed personal lubricants guide, I will tell you everything about lube types, their purpose, and how to choose the best lube that matches your needs.
What is a Personal Lubricant?
In general, personal lubricants are designed to reduce friction during intercourse. The choice of your lube should depend on the type of intercourse that you are having. This rule applies to sex toys as well.
In most cases, personal lube is used for masturbation, sex, and sex toy usage. Personal lubricants can be categorized by their composition or by their purpose.
The most common types of personal lubricants by their composition include water-based lubricants, oil-based lubricants and silicone lubricants. Some of them can be sub-categorized to natural, organic and stimulating personal lubricants.
The most common types of personal lube (based on their purpose) are the ones for vaginal, anal and non-penetrative sex usage.
What are Personal Lubricants Used For?
Personal lubricants are used to reduce the friction during intercourse, when using sex toys and while masturbating.
In some cases, such as vaginal sex or masturbation, using lube is not a must. However, when it comes to sex toys and anal sex – 99 percent of the time, using a lube is a must.
Personal Lubricants for Sex
When it comes to sex, lubricants are used for vaginal sex, anal sex and foreplay. Lubricants help reduce the friction that can cause painful intercourse.
They can also help increase pleasure during sex by providing additional heating or cooling effect.
Personal lubricants can be used for nearly all body parts or over a condom.
It helps people fight dryness during vaginal intercourse and since the anus doesn't have enough natural lubrication, is a must during anal intercourse.
Lubricants for Masturbation
Even though personal lubricants are optional for masturbation without toys, they can be useful.
Similar to using them during sex, a personal lube can increase pleasure with a heating / cooling effect.
If you're using sex toys during masturbation, a personal lubricant is almost always a must.
The choice of the lube depends on whether you're playing with sex toys that are designed to stimulate the penis, vagina, or anus.
Other Usage
While not very common, personal lubricants are also used easier for the insertion of rectal thermometers and enema.
How to Choose Personal Lubricants?
The most common categorization of personal lubricants is their composition. When you know what's inside, you'll know what the texture will be and whether or not you're at risk of having an allergic reaction.
Water-Based Lubricants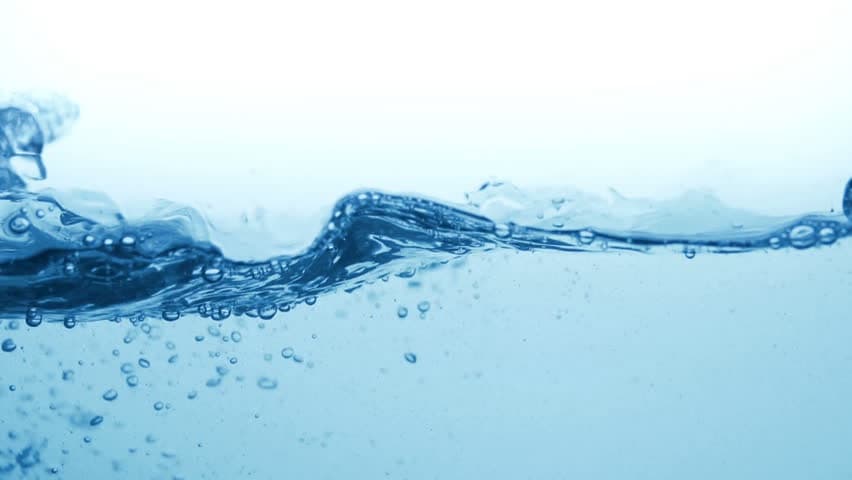 As the name suggests, the water-based lube has water as its main ingredient. It's known as the versatile lube. It can be used in nearly any sexual activity and is compatible with all sex toys materials – even those that contain silicone.
While other types of lube are known for impacting the longevity of a condom in a negative way, water-based lubricants don't. Some sources claim that water-based lube actually helps to increase the longevity of a condom.
However, water-based lubricants may not be the perfect solution for love games that take place in water. Since the lubes contain a lot of water, they will dissolve very fast.
Also, water-based lube might not be the ideal solution for anal sex. Anal sex requires a lot more lubrication than vaginal, so if you choose to use a water-based lubricant – be ready to re-apply it every now and then.
In terms of texture, this type of lubricant is not clumpy and its texture resembles natural vaginal lubricants. It's easy to clean and in most cases – they don't leave stains.
When it comes to sex toys – it's the best lube for Fleshlighs and other male masturbators (that stimulate the penis). The same applies to sex toys designed for the clitoris and vaginal stimulation..
Oil-Based Lubricants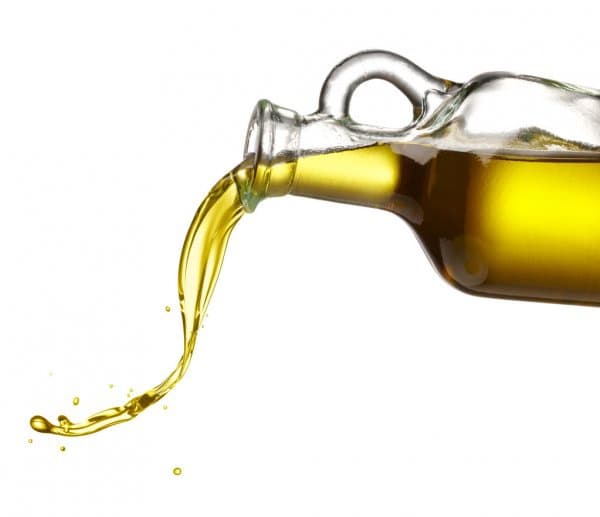 As the name suggests, the principal ingredient of this personal lubricant is oil.
Oil-based personal lubricants are ideal for masturbation, various sex toys, condom-less penetrative sex, and sex in water. Many people also use them for sensual massages.
Unfortunately, oil-based lubricants are not compatible with latex. This means that you should keep this lubricant away from latex condoms and sex toys that contain latex. The same goes for other oil products, such as mineral oil and petroleum jelly.
Most non-latex condoms are also sensitive to oil-based lubricants. So, just to be safe, instead of making research every time – just stay away from this combo and don't use oil-based lube together with condoms.
In terms of texture, oil-based lubricants are less watery than water-based ones. However, they're still not too clumpy. However, they can are more difficult to clean.
In terms of sex toys – oil-based lubricants work well with most of them, however, you shouldn't use them with any sex toy that involves latex.
Silicone Lubricants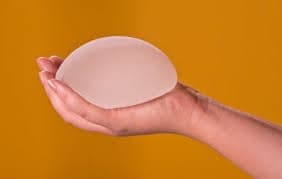 Similar to previous personal lubricants, silicone lubricants are based on silicone.
Silicone lubricants are perfect for sex in water, long-lasting sex, anal sex and masturbation.
While silicone-based lubricants are compatible with most sex toys – they don't work with ones that contain silicone as well.
Silicone lubricants are as runny as water-based ones, however, they don't evaporate as fast. That's what makes them perfect for anal sex when you simply need a bit more lubrication.
Also, they're ideal in the shower. In most cases – no additional re-application will be needed.
However, they're pretty difficult to clean off (compared with other types). Also, they can leave a stain on the sheets.
Natural Personal Lubricants
Well, if you don't want to pay for personal lubricants, there are always the natural lubricants that your body produces.
Men, as well as women, produce natural lubricants when they're aroused. So, if you want some natural lubrication during your intercourse – try some foreplay.
Stimulating Lubricants
Lubes come in different types and textures. However, they can also produce special sensations that can enhance your sexual experience. The most common types of such lubricants include heating and cooling effect lubricants.
Best Lubricant for Vaginal Sex
Vaginal sex is pretty moist on its own. However, in most cases, especially if the intercourse tends to last longer, the vagina may dry out a little.
Dry vaginal sex can cause you and your partner to pay, bruising on your private parts, and, most important – a non-pleasurable sexual experience.
In most cases, the best lubricant for vaginal sex is a simple water-based lube:
Water-based lube is compatible with condoms
It perfectly mimics the real vaginal fluids
Water-based lube is easy to clean
It evaporates quickly and doesn't leave stains (most of them)
However, if you want to have some action in the water – choose an oil-based or silicone lubricant. They won't dissolve in the water fast. Yet, they're not very good for condoms, so, choose these lubes only if you're planning to go condom-less.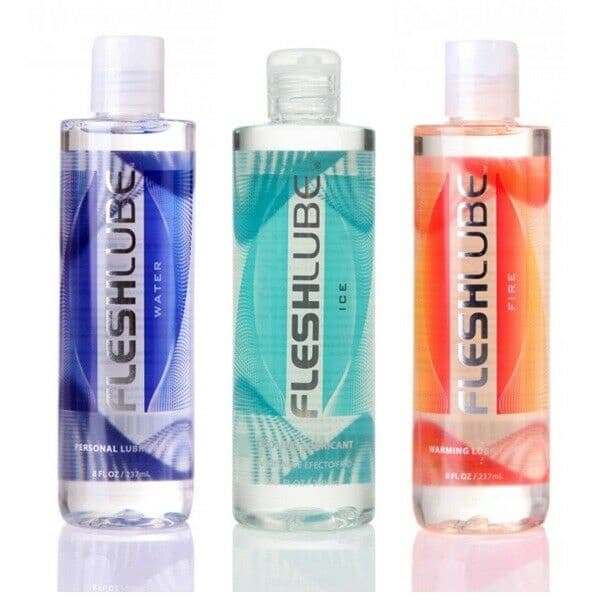 Best Lubricant for Anal Sex
Contrary to vaginal sex, anal requires a lot more lubrication as the anus is not capable to lubricate itself as much.
In general, you can use water-based lube for it, however, it may be not your best choice. Water-based lube evaporates quickly and will require constant re-application. However, if you wish to use a condom during anal – water-based one works the best with it.
When it comes to silicone-based lubricants vs oil-based lubricants for anal – I prefer the silicone ones, due to their lighter texture. However, if there are any sex toys involved, I always go for oil-based ones or water-based ones. Many anal toys contain silicone, so they're not compatible with silicone-based lube.
Best Lube for Sex Toys
When it comes to sex toys, you should always use lube with them. In general, water-based lube is a safe choice.
Water-based personal lubricants are compatible with all sex toys materials, so it's a safe choice. They're a perfect choice for Fleshlights and other male masturbators, as well as various dildos.
However, if you're dealing with anal sex toys – you will find yourself constantly re-applying with this lubricant.
In such a case, I would recommend choosing your lubricant based on preference and sex toy material.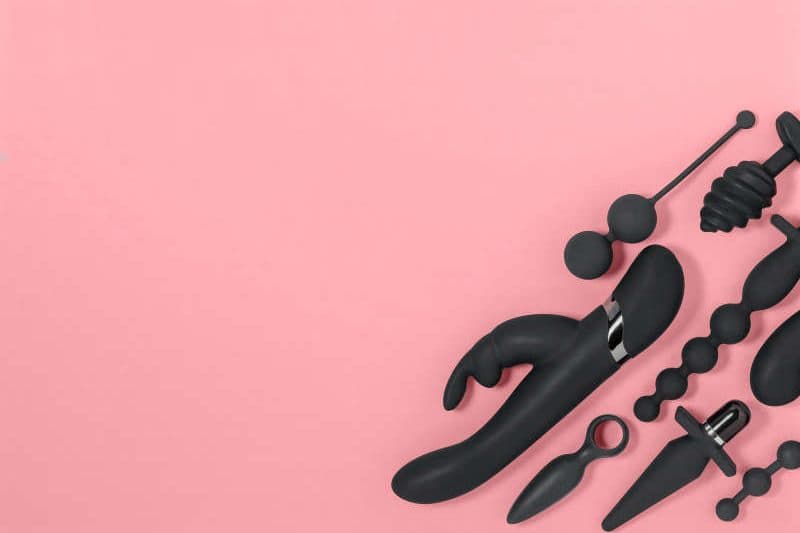 If the sex toy contains silicone – you should choose either an oil-based lubricant or a water-based lubricant.
If the sex toy doesn't contain silicone or latex – all choices are good to go.
However, if the sex toy contains both: latex and silicone – you will need to use water-based lubricant.
Since I'm a man that enjoys Fleshlights – my regular choice is Fleshlube. You can choose from regular, cooling or one that has a heating effect.
Personal Lubricants: Final Thoughts
There are numerous brands that produce high-quality lubricants. Since lube is a very personal choice – you need to test and discover.
While many men are perfectly happy with what they find in stores – some are pickier. In general, choosing the best personal lubricant type is pretty simple and depends solely on your needs.
However, if you just want an all-in-one solution – Fleshlube is an excellent water-based lubricant. You can choose from regular, cooling or one that has a heating effect.