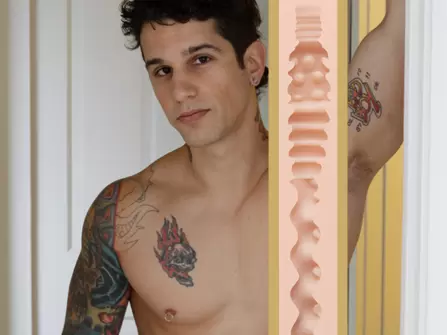 Pierre Fitch
Overall Rating
4.55 out of 5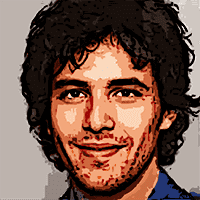 Written by
on , updated on
Pierre Fitch Fleshjack
Pierre is one hot guy. Naturally, he became a hit in the porn industry. That led to a deal with Fleshjack and now we have Pierre Fitch Fleshjack sex toys.
The Pierre Fitch Fleshjack series features a dildo that looks exactly like Pierre's massive cock and a sleeve called Scorpio. Scorpio has an orifice that looks like Pierre's butt hole and a unique texture.
Let's see how he feels in real action.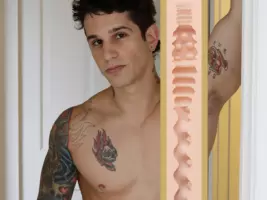 Order Now
How Pierre Fitch Fleshjack Feels?
Let's start this Pierre Fitch Fleshjack review from the most important part – finding out how he feels.
Pierre Fitch Fleshjack: Scorpio
The Scorpio sleeve features 4 exciting textures and an orifice that looks like Pierre's butt hole.
The first chamber is super narrow and features vertical ribs. Even though the chamber is short, it will capture your penis's attention.
The second chamber is also only a little over an inch long, is a bit wider, and is covered with dots on walls. It's less intense than the first one but still gives a pretty nice massage for the penis head.
The third chamber features vertical ribs that are bigger than in the first one, so the texture is more pronounced and gives a more intense massage.
The last texture of the sleeve occupies around half of the sleeve. It's narrow and wavy, so you're in for a treat.
Overall, it's a bit over medium intensity and is a well-balanced sleeve. Beginners will enjoy it but pros will appreciate him as well.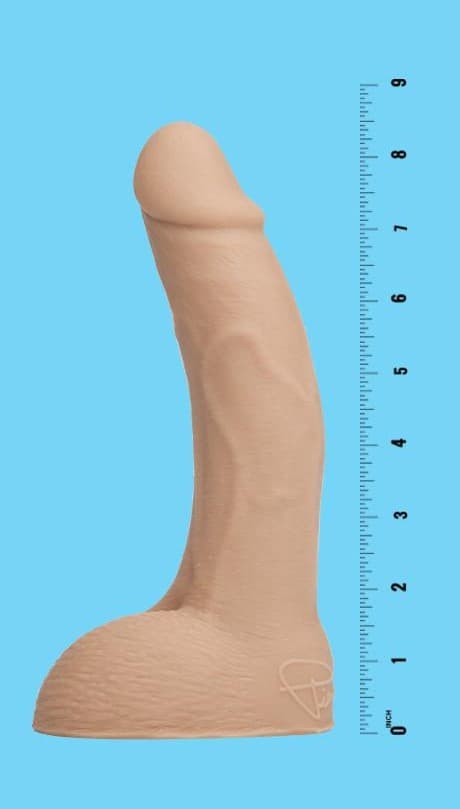 Pierre Fitch Fleshjack Dildo
If you're a fan of big dicks, Pierre will surely capture your attention.
His massive 8.25 inches cock was turned into a dildo with an insertable length of 6.75 inches.
Pierre's dick is pretty curvy, so it makes it super easy to hit the p-spot from diverse angles without any discomfort.
So if you're looking for a massive cock to go up to your butt – Pierre's dildo is at your service.
Pierre Fitch Fleshjack Benefits
When you buy a Fleshjack, you are getting much more than just pleasure.
Safe Sex
Owning a Fleshjack can help you keep your sex life interesting without involving other people.
Currently, there are around 40 million people infected with HIV. Even more, if you count the ones, who don't even know about it.
So, instead of getting involved in random hookups, get a Fleshjack and keep the quality of your sex life without increasing your risks of catching an STD.
Fantasy Element
Every guy dreams about having sex with their favorite porn star. While for most of us it will remain a dream, Fleshjack can offer you the next best thing – porn star Fleshjacks.
So, if Pierre Fitch is the one you have been dreaming about, his Fleshjack can help your dreams come true. So, get your Pierre Fitch Fleshjack sleeve and dildo and experience Pierre in real life.
Hypoallergenic Real-Feel Materials
Fleshjack uses only top-quality materials for their sex toys that are hypoallergenic. This means that they won't cause any unexpected skin irritations or allergies.
The Fleshjack sleeves are made from SuperSkin – a super-realistic material that comes very close to resembling real human flesh. Especially when warmed up.
The Fleshjack dildos are made from medical-grade silicone. They have a nearly ideal firmness to mimic a real boner and feel comfortable in various positions.
100% Original
I always buy directly from the manufacturer and advise the same for my readers.
This way you know that you're getting an original item and not just some cheap knock-off.
Currently, there are quite a few scammers out there. So, if you decide to buy elsewhere – make sure to find a reputable reseller.
Discreet Billing + Shipping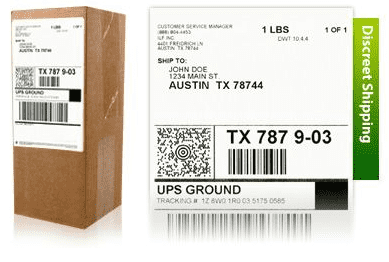 Ordering from Fleshjack means getting an original product that is handled in a discreet manner.
This means that there will be no mention of Fleshjack in your credit card report and that all items will be packed discreetly, in plain carton boxes.
Pierre Fitch Fleshjack Reviews
I have already told you my Pierre Fitch Fleshjack review, now let's see whether other guys agree with me.
All of the reviews listed below were written by verified Pierre Fitch Fleshjack users. So, you'll know that you'll be getting some real opinions.
Here's what they're saying about Pierre Fitch:
Literally the best Fleshjack I've owned, I'm very sensitive but this one is very tight and stimulation, it let me go for hours very comfortable. And very pleasurable. Would highly recommend recommend.

– Adrien L.
Unique texture is fantastic and level of suction great

– Thomas C.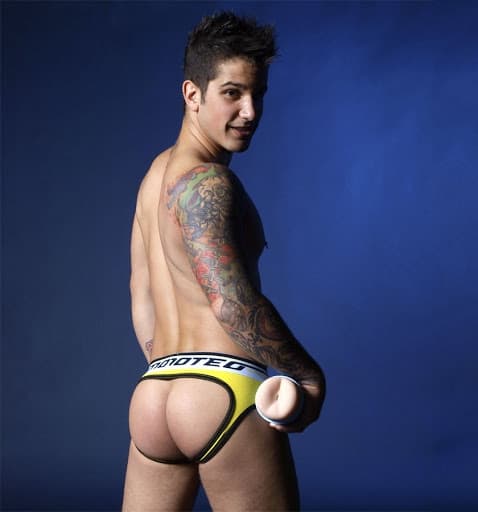 The sleeve entrance is tight, the feel is soft and gentle, those little round things really turn on, and the rest is comfy like a pillow. The tightness the little mid round things and comfy rest is just great all combined. Overall a soft and sexy sleeve…

– Aaron P.
Feels amazing! I have two and the Pierre Fitch is my favorite. Gets me off in a huge way!

– Jonathan C.
Fleshlight Care Tips
Taking care of Fleshjack sleeves and dildos is easy if you know how to do it right.
By following these 2 simple rules you will have long-lasting sex toys that will bring you joy for quite some time.
The first thing to remember is proper hygiene. If you don't wash your toys after each use, they will get infected with various nasty bacteria that you will later transfer on your private parts. So, wash your sex toys.
To wash the dildo, a simple antibacterial soap and warm water are enough. Cleaning the sleeve requires a few more steps that are covered in this guide.
The second is lube. Lube is a must. It helps reduce friction. This means that you reduce the risks of irritating your private parts (from friction) and help ensure that you don't rip the sleeve or the dildo.
Everything else is all about pleasure – enjoy.
What's In The Package?
Here is a full list of items that you will receive with a standard order of Pierre Fitch Fleshjack sleeve/dildo:
Fleshjack Boys case (blue)
Pierre Fitch signature Scorpio sleeve
Instructions for use and care
or
Pierre Fitch 8.25? Dildo that's an exact match for his penis
Instructions for use and care
As I mentioned before, ordering directly from the manufacturer ensures discreet billing and packaging. Also, you will be sure that you're getting an original item and not just some cheap knock-off. You can visit Fleshjack by clicking the button below.
Additional Items
Pierre Fitch Fleshjack sex toys are exciting on their own. However, there are several ways you can spice up your experience even more.
To upgrade Fleshjack sleeve:
Fleshwash and Powder ensure the longevity of the sleeve and proper hygiene.
Fleshlube will reduce the friction and reduce the risks of ripping the sleeve or hurting your private parts.
You can get the shower mount to enjoy hands-free orgasms in the shower.
To warm up your Fleshjack sleeve the most convenient way, use the sleeve warmer.
To get your penis stroked up to 250 times per minute, get the Launch. It's the ultimate Flashjack upgrade.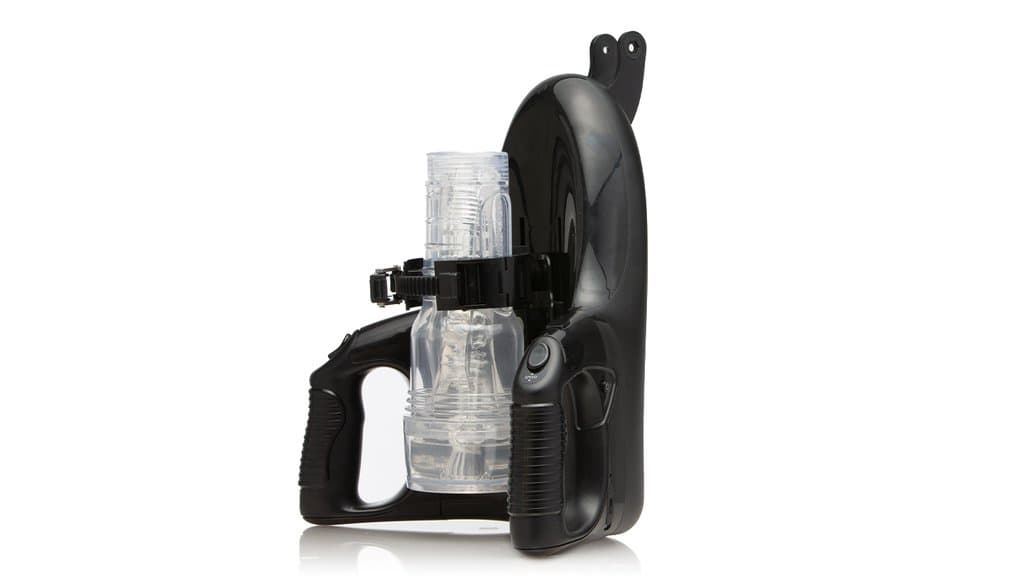 Upgrade Fleshjack dildo:
Fleshlube will reduce friction and make your sexual experiences silky smooth.
Consider getting the dildo suction cup if you wish to enjoy your dildo hands-free.
Pierre Fitch Fleshjack Alternatives
Even though the Pierre Fitch Fleshjack series is super exciting, there's a chance that you might be looking for something slightly different. So, let me suggest you several alternatives.
Pierre Fitch Fleshjack dildo alternatives:
Pierre Fitch Fleshjack sleeve alternatives:
Overall Verdict
Overall, Pierre Fitch Fleshjack series is a great choice for most users.
The sleeve is pretty intense and well-balanced, so advanced users will definitely appreciate Pierre.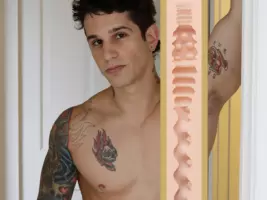 Order Now
Also, if you're a fan of huge dicks, Pierre's massive 9-inch cock will certainly fill you up.