How Rope Bondage Can Bring You To The Edge!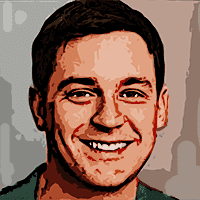 In BDSM, B stands for bondage itself. And tying your partner up is the most common fetish, be it inside or outside this community! Many people are interested in doing it just because of how much it excites them. Rope bondage, therefore, has remained one of the most prominent plays, sexual or otherwise. It's often practiced aesthetically as an art besides also being performed within a sexually charged foreplay from time to time!
This article will acquaint you mostly with the different types of rope bondage practices. Further, it will explain the difference between them to you. And it will also include a few positions which you could try out the next time you're in the mood to play with a rope, among other things! And there are always many variations you could try out. Where there is a rope involved, ideas might flow out of my brain like a wide stream just after a fresh shower!
What Is Rope Bondage?
Quickly, before I move forward to be in the thick of it, I should get it over with the basics. Rope bondage is when you tie your partner or partners up with a rope. The next question would be, what kind of rope is to be used? Well, this depends on the type of rope bondage you're interested in practicing but more on this later.
It's often a practice of power-play between a Dom and a sub. But even outside of BDSM, rope bondage can be indulged in either aesthetically or as an erotic form of foreplay. The entire process of rope bondage doesn't necessarily mean you would have to do the tying up only. You could also be the person, generally the sub, who likes to be tied up. The tying up can be in the form of simple knots or intricate patterns made by a rope.
If you're seriously considering rope bondage as more than just an electric form of foreplay, it's highly suggested you learn the art from a certified trainer or a teacher of sorts. It's one thing to tie your partner's arms behind their back for sexual gratification. And an entirely different thing altogether to intricately tie a rope around a person and suspend them in the air for the sake of practicing rope bondage as an art.
The Different Styles Of Rope Bondage
There are usually two kinds of rope bondage one could practice. And both of these could be either sexual or non-sexual. Mostly, western rope bondage is sexual as it mixes the elements of BDSM and eroticism in it. The Japanese style of rope bondage called Shibari is more of an art practiced for aesthetic purposes. Although, even with the varied histories behind them, both the styles can be adopted in any manner suited to the participant.
The very first difference would be in the kind of material (in this case, the rope) that is being used. Shibari uses hemp or jute – entirely natural fibers – for the purpose of tying up. The western style of rope bondage can make use of anything starting from natural fibers to synthetic ropes – be it hemp, cotton, or nylon – for this purpose.
The aesthetics behind these two styles are also different entirely. The motive as well is different. Shibari is usually a practice in itself, it is a process and method to relinquish control and then again gain it back. Western rope bondage is used for the purpose of restraining. This restraint is more of a sexual act, as in, it acts as a sort of foreplay for its participants.
The process of being tied up is what Shibari is all about. Every knot means something and usually signifies something to both the participants (the rigger and the bottom). With Western rope bondage, what this article is concerned with, is the tying up is the means to an end. The end is either domination, as in the case of BDSM when a Dom dominates the sub, or sexual gratification between two partners.
How To Begin This Practice?
Now that you know there are multiple styles of rope bondage, you can pick the one that interests you the most. There's an entirely different article on Shibari here as well that you can read to know more about it. The way rope bondage can transform or affect someone's life is pretty evident by how serious someone is regarding it. 
Anyway, whatever it is that you pick, these few tips are to be kept in mind when breaching the subject of rope bondage with a partner or if it's your first time!
Researching is a must: You must never forget that BDSM edge plays always carry a certain amount of risk with them. It's crucial you are up to date on the play that you're considering taking part in. Reading books, articles, and watching some YouTube videos would be a great way to begin your initiation. Although where rope bondage is concerned, hiring an instructor to learn about ropes and knots a bit can't hurt either.
Research also means knowing about yourself and your partner's needs. Any injuries, likes, dislikes, or past traumas should be discussed before jumping in with the ropes.
Plan for your first time: Thick cotton ropes, hemp or bondage tape are the best way to begin practicing rope bondage. Bondage tape only sticks to each other – not to any of your furniture or even your skin – and that makes it easier to snip off in case of emergencies. Plan out the course of action with your partner. Talk about what you want to do, or how much time you want to indulge in this edge play. Ideally, make sure that the playtime does not exceed 20 minutes for your own safety.
Start simple: Don't wish to go all intricate with a nylon rope on your first day. Practice gradually to master the art. Even if you're not into the super-serious Shibari, try out some of the lighter and easier poses before moving on to the complicated ones. (I've got you covered with some of the poses you can try out with a rope, in the next section.)
Also, don't get intimidated if you have an experienced partner showing you pictures of amazing rope bondage sessions – understand that it takes time and you'll get there eventually.
Be prepared with aftercare: Staying safe is of utmost importance. Safe words and safe gestures aside, make sure you have made proper preparations for aftercare. The environment should be secure after the bondage play is over. There should be communication between you and your partner. Besides, care for your wrists and ankles immediately after you or your partner are released from the bondage. Be gentle during the aftercare to minimize injuries, if any.
Some Bondage Poses You Can Try With A Rope
Rope bondage can be fun for both beginners and the ones who have been doing it for some time now. Expert poses aside, try some of these out to add some spice to your sex life:
The Light Hogtie: This one is for beginners. Make the receiver (the sub or the person being tied up) lie flat on their stomach, and bind both their ankles to their wrists. This will restrict movement for sure but is also not much hard on the receiver.
Use A Chair: Simply tie your partner up to a chair. Your partner could be sitting down with legs apart – this allows space for some mind-blowing oral. Or your partner could be standing, facing away from you. You get to penetrate them from behind this way. Bind the ankles to the front chair legs and bind their arms together behind their back!
Besides these two, you can also check these out if you're intrigued!
Risks And Precautions That Are A Part Of Rope Bondage
There are a few possible risks involved with rope bondage. The injuries can turn really serious really fast if you're not properly trained and prepared for it. This being an edge play, participating in rope bondage should not be taken lightly. And being aware of the risks involved is the first step toward taking the necessary precautions.
It is at times suggested that rope bondage can give you life-altering injuries. The tight binding of the rope around your body with intricate patterns will first and foremost, most absolutely, leave deep marks on your skin. You can notice these marks – or possible bruises – yourself but the internal injuries caused by the tying of the rope often remain unexamined by a doctor and hence go unreported and unknown.
Then there's also the factor of being shy or at times, reluctant, to explain your injuries to a doctor. I mean, there are only so many stories you can make up about why you have an injured nipple. Health insurance will probably cover the injuries (…or will they? Surely find out for yourself when you have two minutes to spare) but having a proper trainer, a guide or a teacher who could teach you how to properly tie a rope is a must if you plan on practicing rope bondage.
Reading a book or two on this play can also be useful to help avoid damaging someone else or even yourself. The back, areas around your neck, and your blood vessels are the primary parts you need to take extreme caution for. Limb necrosis is one extremely serious issue with rope bondage. A lack of oxygen resulting in the restriction of blood flow to a particular area can lead to necrosis. Tying a rope too tightly is the cause behind this condition.
The next thing to worry about is broken bones. It might sound improbable but tell me this: what happens when you are suspended, let's say only 7 feet off the ground, but in a really awkward angle and position when suddenly you fall? You can't break the fall or brace yourself because you're tied up. What happens is you can break a bone…or multiple. Always make sure there's a protective cushion below you whenever you're combining rope bondage with suspension.
A serious case of whiplash can leave you disabled for life. Your spine is delicate, never forget it. Rope burns are the last thing you'll worry about when your neck is swollen and you can't figure out if your jaw is dislocated or not from biting the rope too long. It's very important to make sure your rope bondage session is never longer than 20 minutes. Moreover, at times when you're unable to use your mouth to utter the safe word, make sure you can use other possible safe gestures to immediately stop the play if necessary.
Dislocated joints are pretty common and so are nerve issues. You don't want chills and spasms running every 10 minutes throughout your body. I'm not trying to scare you, really. Rope bondage is an interesting practice and many people rather enjoy being tied up. But when done incorrectly, it can be more pain than pleasure. All the problems are avoidable if only you take proper precautions and make sure to know what it is you're doing here.