Front View
The Orifice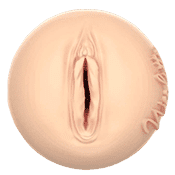 Side View
Sleeve X-Ray

About TechySex Score
TechySex Score is a relative score that is derived from TechySex Team reviews and user feedback.
We also use proprietary algorithms to analyze the shape and texture of the toy, which plays a role in boosting or reducing the final value.
User Rating Details
Quality & Durability
4.5

/5
Rate This Product
Loading...

Set your penis length above and see the expected penetration depth.
Green areas represent lower intensity. Red areas represent higher intensity.
How does the sleeve heatmap work?
TechySex uses custom software to analyze inner sleeve texture, diameter variation and some other parameters to identify hotspots within the sleeve.
This data is represented as a heatmap, highlighting the expected intensity and the level of stimulation.
Areas that are more intense are highlighted in red, and areas that are less intense are mapped in green.
Depending on your personal preference, you may opt for either a light sleeve with smooth textures or a more intense counterpart with high diameter variability and rougher textures.
Nicolette Shea's FeelNicolette Masturbator
It's hard to find a guy who hasn't heard about Nicolette Shea since she is one of the hottest porn stars. Even if you don't know the name – most likely you've seen at least some of her work.
This is a very exciting new release for many guys. Nicolette Shea's name is one of the most popular ones in forums, where guys share their desired porn stars for masturbators.
Luckily, she recently teamed up with Kiiroo and introduced the FeelNicolette sleeve to the market. FeelNicolette sleeve comes with an orifice that looks precisely like Nicolette's vagina and has a unique texture, designed for your pleasure.
Nicolette Shea's FeelNicolette Benefits
Each Kiiroo FeelStars masturbator is made in collaboration with highly desirable porn stars. Each comes with a unique texture, however, most of the benefits they share are mutual:
Fantasy Element
If you ever fantasized about doing it with Nicolette Shea, you can now get the next best thing – a pocket pussy made in collaboration with her.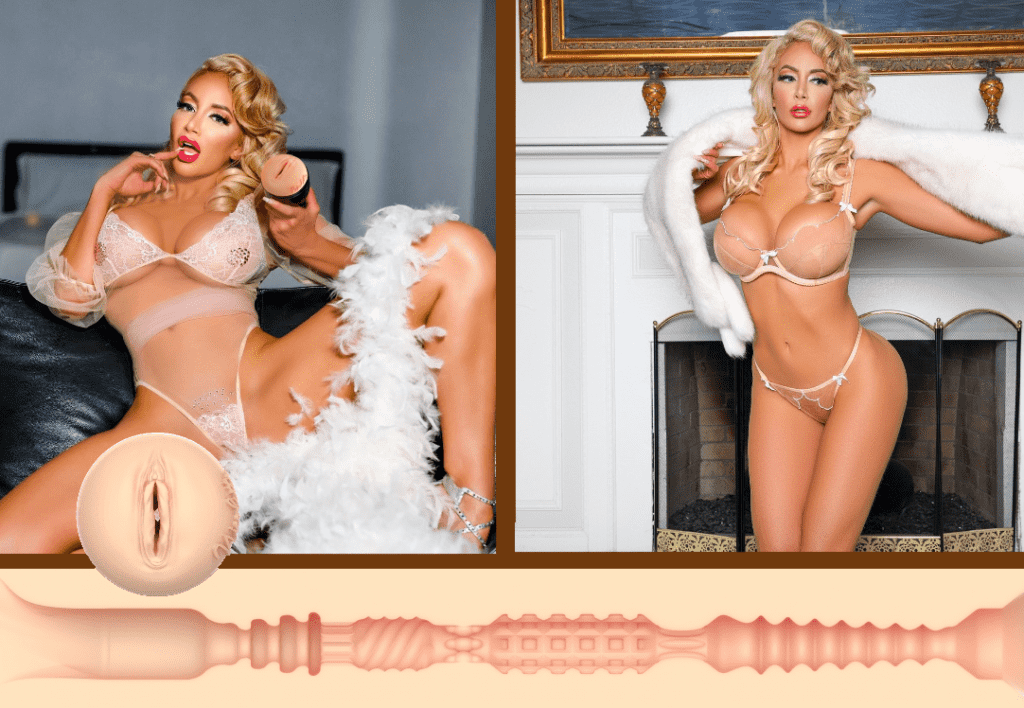 FeelNicolette comes with an orifice that looks like Nicolette Shea's vagina and this makes the whole experience that much more exciting. So, find your favorite video of her and let your fantasies go wild.
Unique Texture
Each FeelStars masturbator comes with a unique texture and a unique orifice. Some textures are more intense, some can be lighter.

Save 10% On FeelNicolette
Use this link and get 10% off sitewide while the offer lasts. Discount will be automatically applied at checkout.
Use Offer
So, you can be sure that the Nicolette Shea masturbator comes with a unique texture that you won't find anywhere else.
Quality Materials
FeelStars masturbators are made from only skin-safe materials. This means that you don't need to worry about any unexpected allergies or unexpected skin irritations.
When you choose Kiiroo products, you're choosing the luxury treatment for your body.
Real Feel
Just like Fleshlights, FeelStars feel super realistic, especially when warmed up to human body temperature.
This means that your FeelStars masturbator will not only have an orifice of the girl that you desire but will feel similar to what a vagina does. Don't forget the lube, of course.
Discreet Shipping
Each and every item that you purchase from Kiiroo will be packed and shipped discreetly. Therefore, no one will be able to tell what's inside the package, without actually opening it.
So, your privacy is safe with Kiiroo. Also, I always recommend ordering directly from the manufacturer. This way you will know that you are getting an original item and all the warranties that come with the item of your choice.
How Nicolette Shea's FeelNicolette Feels?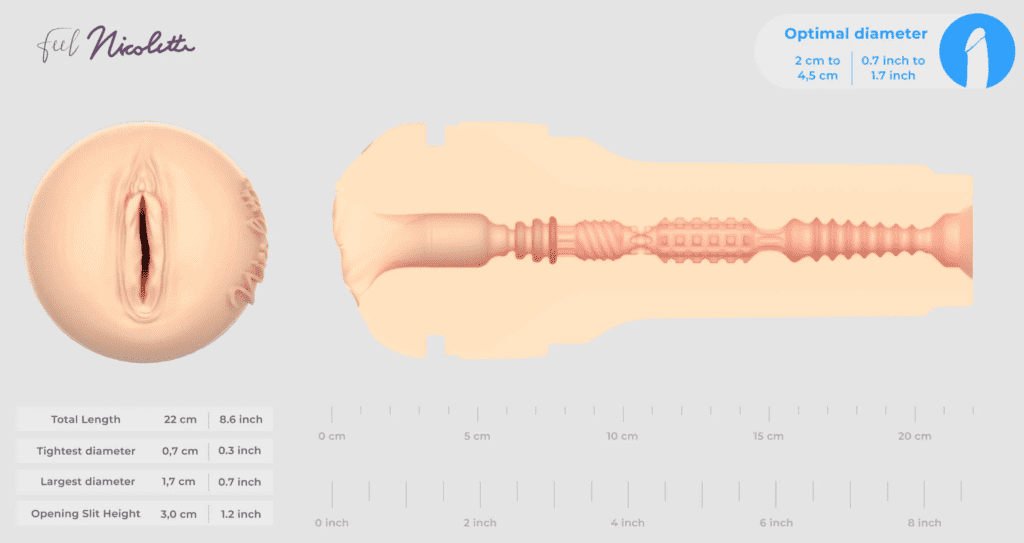 Nicolette Shea's FeelNicolette sleeve comes with four chambers, each designed for your pleasure.
The first chamber is tightly ribbed, therefore you'll start from pretty intense simulations. However, the second chamber is less intense and comes with a twisted texture. Followed by a narrow corridor, the third chamber manifests. It's full of small nudges that massage your penis head in a very exciting manner.
The last chamber is one that you frequently find in anal masturbators and looks like an accordion. The accordion texture is pretty traditional and is well known for its intensity. Also, it's the perfect texture to stimulate the penis equally when it's going in as well as going out.
FeelNicolette can be combined with Kiiroo KEON for the automatic experience. What I like about that, is that you can solely focus on your pleasure and feeling the textures, instead of stroking the masturbator. Overall, Nicolette Shea's stroker feels better with KEON and you can see how well-balanced it actually is.
The sleeve is mid-intensity, so it's not too much for beginners and is intense enough for pros. FeelNicolette is currently one of my favorite FeelStars.
Nicolette Shea's FeelNicolette Alternatives
Since KIiroo introduced the FeelStars just recently, currently, there are only 5 alternatives to Nicolette Shea's masturbator. Choosing an alternative from the manufacturer is important if you're planning to upgrade your toys into the automatic experience and purchase the Kiiroo KEON.
If not, you can consider getting a Fleshlight sleeve. There are over a hundred of them. However, I can recommend some of my favorites:
Fleshlights can also be upgraded to automatic experiences with their new Universal Launch. However, I find KEON to be more compact, ergonomic, and more silent. So, fingers crossed that Kiiroo will continue to create new sleeves.
Nicolette Shea's FeelNicolette Reviews
Since Nicolette Shea's masturbator is new to the market – it's almost impossible to get some real (or even fake) reviews. However, I found a great one on Reddit, written by a Kiiroo product tester. He made a lot of valid points, with which I agree. So, here's a short version of his review:
For the most part, this feels like a medium intensity toy. The entire toy is quite tight, from the front to the very back. The modeling of the pussy creates an exceptionally realistic "lips that grip" feeling.
Overall, it is just enough stimulation, with a distinct amount of variation which creates a hugely enjoyable experience. It is not enough to make you cum faster than you wanted to, but it is not low stimulation enough for you to have a hard time reaching climax. This is one of the better designs from the FeelStars lineup for sure.
It feels like they do think about those that just use their FeelStars collection as a manual stroker, but they shine immensely when used with their automatic stroker. I feel like if you want to get the real experience of this toy, you should absolutely use it with the Keon. Not having to stroke yourself, and being able to sync the strokes up to a video is next level stuff.
If you want to read the full review of FeelNicolette, you can find it here, on Reddit.
What's In The Package?
It's always good to know what's inside the box when you're buying a sex toy. This way you can be prepared, in case you need additional items.
When buying FeelNicole, you will be getting only the stroker itself. Depending on the place you order from, they may add a complimentary sample pack of lube. However, it's better to be prepared.
In this case, you will need water-based lube. If you have some at home – you're good to go, if not, you can consider getting some made by Kiiroo as well.
Also, another benefit is ordering in bundles, this way you can save a decent amount of money and overall, get more.
The bundles available for Kiiroo FeelStars usually include additional lube, KEON, an extra sleeve, or all of them.
Additional Items
I'm sure that you will enjoy the Nicolette Shea masturbation sleeve on your own, however, there are ways to improve your experience. Here are the additional items you get from Kiiroo that are compatible with FeelNcolette and other FeelStars masturbators.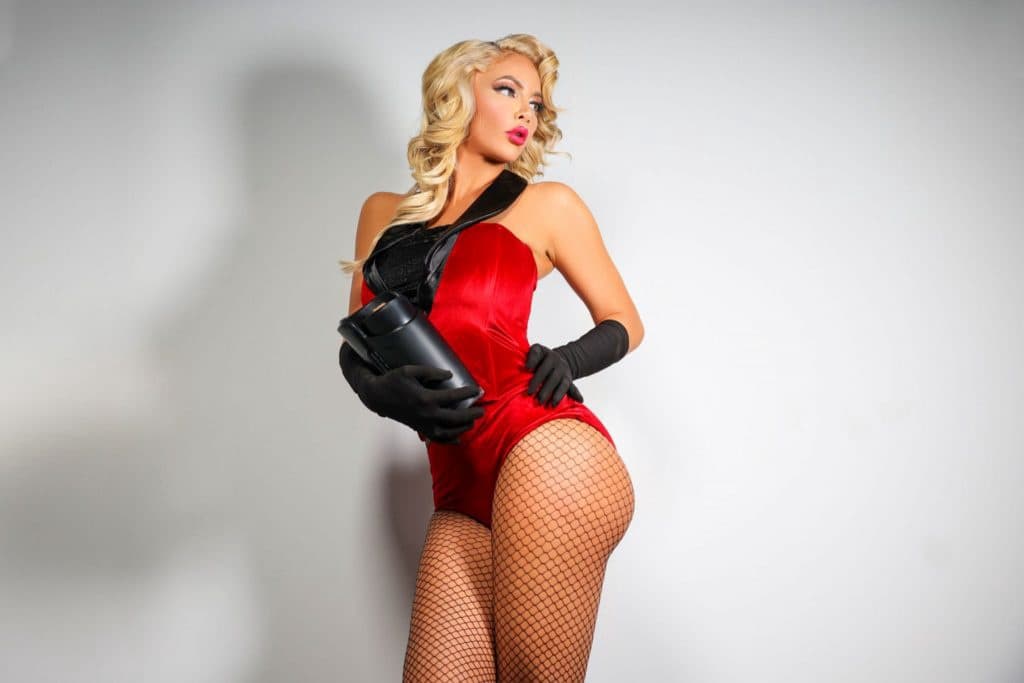 Water-Based Lubricants – based on your preference, you can get a regular water-based lubricant or one that comes with heating/cooling properties. Using a heating lubricant is a pretty good alternative to sleeve-warming
Cleaning Supplies – Kiiroo Pure and FeelNew Refreshing Powder is the best way to properly clean your Kiiroo sleeves and ensure their longevity.
Kiiroo KEON – for those who wish to get the most out of their Nicolette Shea masturbator, I would recommend getting KEON. It's an automatic male masturbator that is compatible with all FellStars. You can read more about KEON here.
Overall Verdict
Overall, Nicolette Shea male masturbator FeelNicolette is an exciting new sex toy that is suitable for beginners and textured enough for advanced users.
If you are looking for a sleeve that is well balanced and won't feel like you're grinding your penis or that it's too loose – FeelNicolette could be your perfect choice.
If you wish to get the most out of FeelStars sleeves, consider getting the KEON masturbator. It will do all the work and you'll be able to simply sit back and enjoy the experience.
Available Add-Ons
Kiiroo Keon Automatic Masturbator
Speed & Stroke Control
Remote Control
VR Support
Video Sync
Save up to 20% by buying a combo deal: FeelNicolette Sleeve + Kiiroo KEON.
Note: full discount will be applied on checkout page, when buying through links on this page.
Buy Now
Use this link to get 10% off your order. Automatically applied at checkout.
Thank you for supporting TechySex
. . .
Discover More Kiiroo Feelstars

Nicolette Shea
November 18, 1986 (36 y.o.)
Interested in this
FeelStar
?
Buy Now
Note: Use our links to get 10% off your order. Discount will be automatically applied at checkout.
Thank you for supporting TechySex