Front View
The Orifice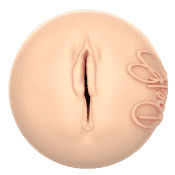 Side View
Sleeve X-Ray

About TechySex Score
TechySex Score is a relative score that is derived from TechySex Team reviews and user feedback.
We also use proprietary algorithms to analyze the shape and texture of the toy, which plays a role in boosting or reducing the final value.
User Rating Details
Quality & Durability
4.6

/5
Rate This Product
Loading...

Set your penis length above and see the expected penetration depth.
Green areas represent lower intensity. Red areas represent higher intensity.
How does the sleeve heatmap work?
TechySex uses custom software to analyze inner sleeve texture, diameter variation and some other parameters to identify hotspots within the sleeve.
This data is represented as a heatmap, highlighting the expected intensity and the level of stimulation.
Areas that are more intense are highlighted in red, and areas that are less intense are mapped in green.
Depending on your personal preference, you may opt for either a light sleeve with smooth textures or a more intense counterpart with high diameter variability and rougher textures.
FeelRae by Rae Lil Black And Kiiroo
Rae Lil Black is an exotic beauty whose work, most likely, you've seen quite a few times on Instagram, Twitch, or somewhere where she gets more naked. She has tons of followers and is admired worldwide. Now that she is one of Kiiroo FeelStars, it's your turn to experience a little bit more of her with the new FeelRae masturbator.

Winter Sale
PowerBlow bundles up to 30% off.
Use Offer
FeelRae by Rae Lil Black Benefits
Kiiroo sets their standards high, therefore you always expect the best out of them. I know I do. Here are the main benefits, along with many others, that you are getting when you're choosing Kiiroo FeelStars and FeelRae.
Unique Sensations From Unique Textures
Each and every sleeve from the FeelStars collection is unique and special. Each texture brings its unique sensations – some give more suction, some give more pressure and tingling sensations.
FeelRae by Rae Lil Black is no different. She comes with a sleeve texture never seen or experienced before. Well, at least I haven't and was super excited to get a taste of her.
Next Level Fantasy Element
Well, most likely you already fantasized about doing it with your favorite (porn) star more than enough times. So, now you can get something just a little bit more realistic.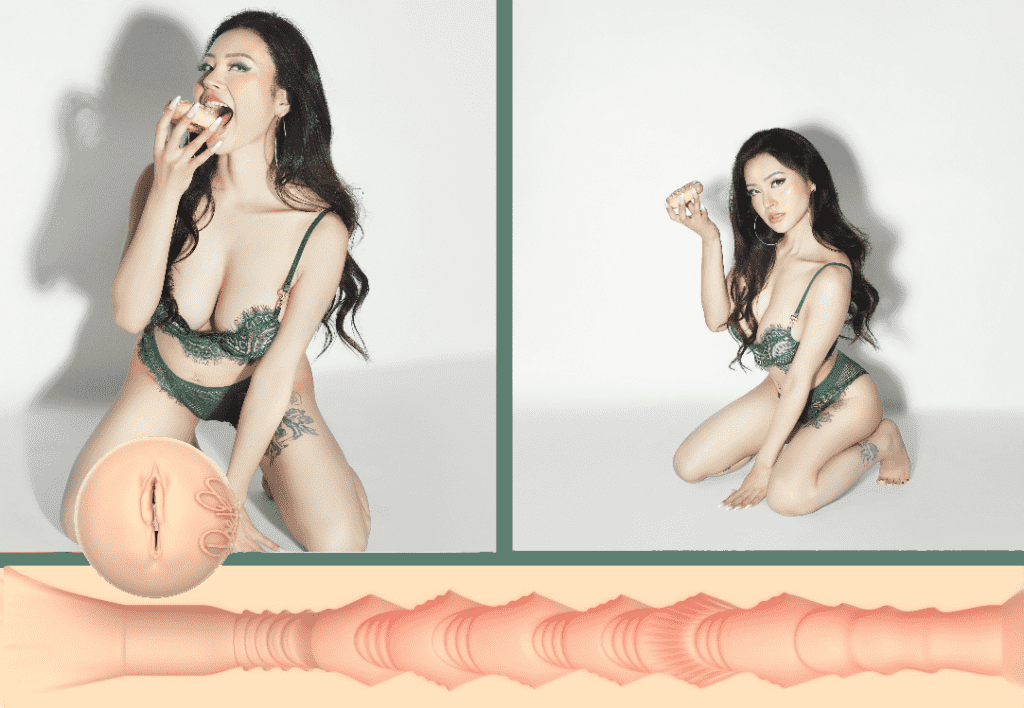 Each FeelStars sleeve comes with an orifice that looks exactly like the featured star's private parts. Not only that, when you combine it with Kiiroo's brilliant new-age technologies, you can get an automatic masturbation session with VR goggles.
And the best part is – the automatic masturbator, KEON, can work in sync with the video. So, ready for some POV action? I know I am.
Body-Safe High-Quality Materials
Using body-safe and high-quality materials is Kiiroo's standard, so never expect anything less from them. FeelRae sleeve is made from the best materials with your safety in mind.
The masturbation sleeve is hypoallergenic and safe for all skin types. This means that you and/or your partner are completely safe when using this toy.
However, as safe as it is, you still need to look after the sleeve and keep it clean. Otherwise, it could get infected and cause an infection that is completely unrelated to the sleeve itself.
Real Feel For Maximum Pleasure
Not only are the sleeves made from high-quality materials – but they're also super realistic. However, you will need to do a few things to get the most realistic experience possible.
First, you will need to warm up the sleeve to human body temperature. If you have a Fleshlight sleeve warmer, you can use it. Another way to warm it up is to put your FeelRae sleeve in a sealable bag and put it in a bowl of water that is around 100-110 degrees Fahrenheit and let it warm up.
Once the sleeve is warm, lube it up generously and Rae Lil Black is ready to fulfill your desires. Make sure to use water-based lube as it's the perfect choice for the sleeve's material.
Discreet Shipping For Privacy
Sex toys are very personal and private. That's why Kiiroo handles your business discreetly. Each and every order that you make on their website will be handled in a discreet manner. This means that no one will be able to tell what is actually inside without opening the box. So, your affairs will remain private. Unless you tell someone about them.
FeelRae by Rae Lil Black Downsides
As great as FeelRae is, she does come with one little downside.
Not For Thin Penises
If you are not particularly girthy down there, the sleeve might keep you dissatisfied. Compared to other FeelStars, FeelRae is on the wider side. Even though the sleeve is ribbed, it's not big on texture.
The most intense experience you're getting from Rae Lil Black sleeve is when you're doing the pull-out motion, so a wider penis head seriously helps the sleeve to shine and hits the right spots.
Since the sleeve texture doesn't change much throughout the length, it's okay not to reach the end of the sleeve. So, in this case, your penis can b on the shorter side. As long as you have a wider or average width penis head – you'll enjoy miss Rae Lil Black sleeve.
How FeelRae by Rae Lil Black Feels?
Let's start with the most interesting part – how Lil Black Rae feels in the shape of FeelRae's sleeve. Just by looking at the picture, it's very visible that the texture of the sleeve doesn't change much in most parts of it.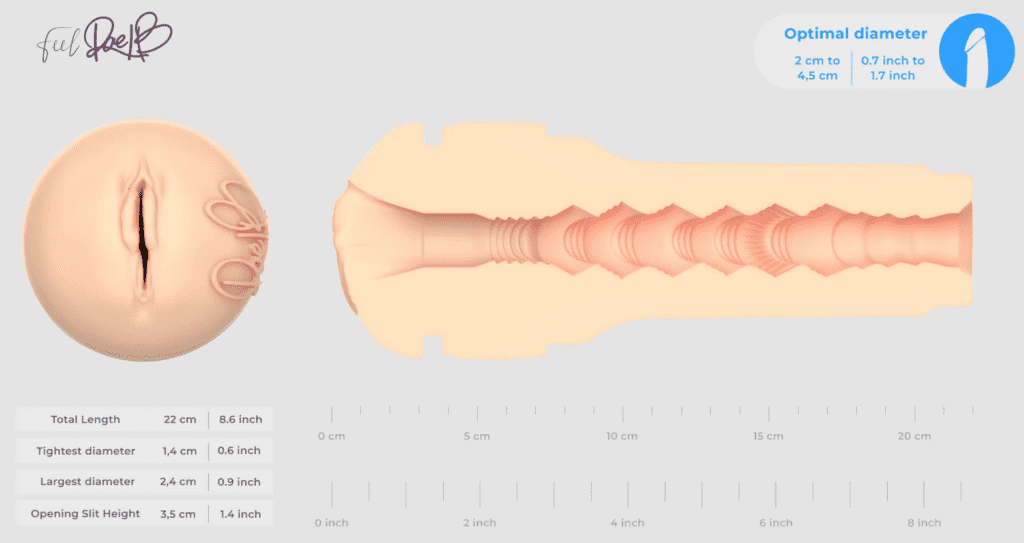 The entrance to the sleeve is narrow but not too much, so most guys won't have a problem here and there are basically zero chances to rip the sleeve at this point. If you lube up properly, of course.
Most of the sleeve is filled with a weird collar-like or some kind of ancient Egyptian jewelry-shaped chambers. Some of them are more ribbed than others. Due to their specific shape, the texture can be felt more when you're pulling out your penis rather than pushing it in. These chambers are well-balanced and I was actually surprised by how well they worked on me.
If you get past these chambers, the remaining sleeve has a very simple, but the tight passage that provides quite a lot of suction.
Overall, this sleeve reminded me of a lot of anal sleeves from Fleshlight that I have tried. So, if you're someone who enjoys this type of sleeves – Lil Black Rae is the one for you.
Even if you're a beginner- she's a good choice, since the sleeve is pretty well balanced and not too overwhelming.

Save 10% On FeelRae
Use this link and get 10% off sitewide while the offer lasts. Discount will be automatically applied at checkout.
Use Offer
FeelRae by Rae Lil Black + KEON
Trying FeelRae with KEON was a great experience. I really like how much this automatic blowjob machine enlightens the experiences with FeelStars sleeves.
There's no need to put on the device at full speed, simply the fact that most job is done for you helps relax and focus solely on your senses.
With KEON I could truly Feel Rae. For the best experience – consider pairing your KEON with VR goggles and some interactive content – the results are mind-blowing.
FeelRae by Rae Lil Black Alternatives
Even though FeelRae is a fun sleeve, she might not be exactly what you are looking for. The great thing is that I'm here to suggest you some alternatives.
If you look forward to getting the KEON for automatic experiences, then choose your alternative from FeelStars. So, if you're looking for a very intense and exciting sleeve, full of diverse textures, FeelVictoria by Victoria June could be perfect for you. Another great and a little less intense texture comes with the FeelNicolette sleeve made in collaboration with Nicolette Shea.
However, if it's not KEON and VR compatibility you're looking for, Fleshlights are a great alternative as well. They have many regular masturbators and even more made in collaboration with porn stars. Here is a list of 36 great sleeves, categorized according to user types and their needs.
FeelStars Care Tips
Taking care of your Feelrae sleeve is very important. This way you will have a long-lasting clean toy that will bring you nothing but pleasure numerous times.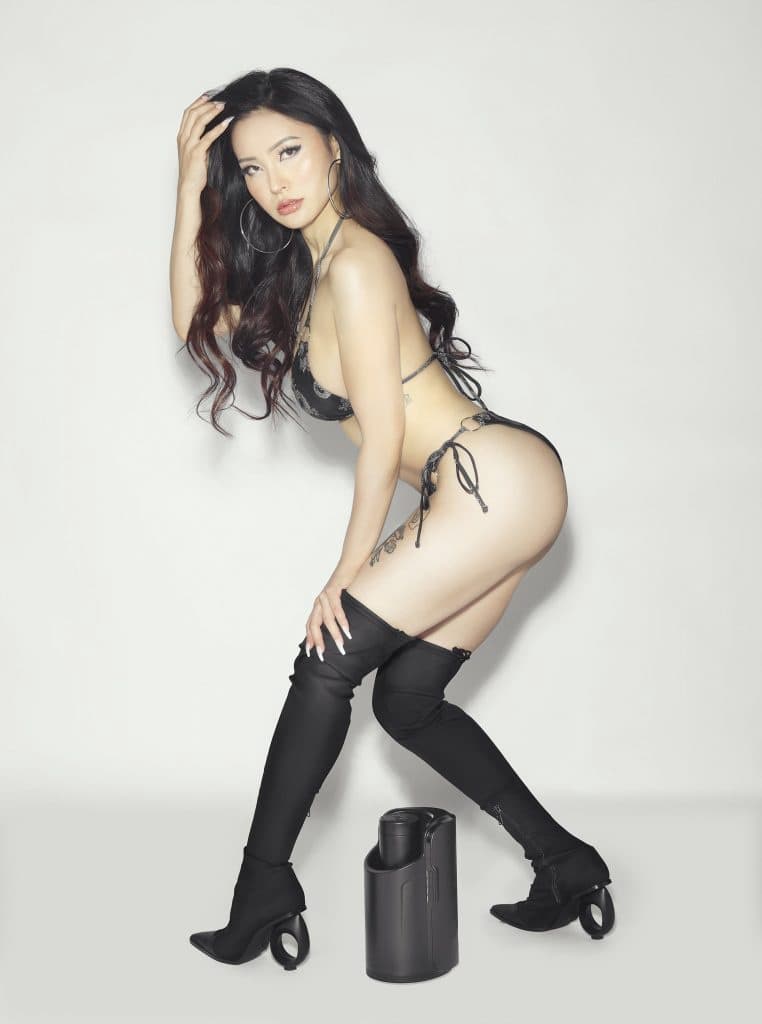 First, you need to use lube each time you have a play date with Rae Lil Black sleeve. Water-based lube is an ideal choice for the material of the sleeve and for realistic sensations. You can get a regular one, a cooling one, or some that provide some heating. It's all about preference. Lube is required for minimizing friction between your penis skin and the sleeve. Otherwise, you could accidentally rip the sleeve. I'm sure it's not something you want happening.
Second, cleaning your sex toys after each use is a must. If you don't clean your sleeve, everything from dust to dirt, sweat and cum will start accumulating inside. That can cause mold and infections on your penis. That's simply gross and could seriously harm you, so clean it. It's a must. Best way to clean it – Kiiroo's special cleaning supplies. They will help ensure the longevity of the FeelRae sleeve.
What's In The Package?
If you are not buying a bundle, you will be getting only the FeelRae sleeve. Of course, depending on where you order from, you might get a sample of lube.
However, most likely you will need to take care of the lube yourself. If you are planning to get KEON in the future, I would recommend buying a bundle with Rae Lil Black sleeve. This way you will be spending more at once, however, overall you'll be saving some of your hard-earned money.
Also, most bundles come with lube, so that's great as you will have a set that's ready for your pleasure. However, if you're not yet sure about getting KEON, simply consider getting a set of lubes – the Arctic one is mind-blowing.
Additional Items
There are some additional items that you can get for your newly acquired FeelRae sleeve. Some of them are for cleaning, some of them are for pleasure.
The cleaning supplies:
This combo is excellent to ensure proper cleaning of FeelRae and keep her in mint fresh condition as long as possible.
The masturbation upgrades:
Kiiroo Lube – regular, heating or cooling – pick your favorite and enjoy. The brand has some of the most amazing water-based lubricants for insane experiences.
Kiiroo KEON (and maybe some VR goggles) – that's the ultimate upgrade for your penis sleeve. VR-compatible, video-responsive, it's as close to doing it with Rae Lil Black as most guys (including me) will ever get to. So, use it to your advantage.
As you can see – Kiiroo has it all to give the most exciting masturbation experiences possible in the 21st century. If you want innovation and memorable experiences – Kiiroo's KEON is the best choice.
Overall Verdict
Overall, FeelRae by Rae Lil Black is an exciting sleeve that reminds anal sleeves from Fleshlight. So, if you ever fantasized about an anal-like sleeve with a vaginal orifice – she's a perfect choice.
FeelRae is also a good choice for beginners, the sleeve is well-balanced and won't overwhelm you. However, if you have a very narrow penis, she could seem a bit underwhelming, since the best part can be experienced with an average or wider penis tip.
FeelRae is a sleeve that I will definitely use again and I'm sure she won't collect dust on a shelf.
Available Add-Ons
Kiiroo Keon Automatic Masturbator
Speed & Stroke Control
Remote Control
VR Support
Video Sync
Save up to 20% by buying a combo deal: FeelRae Sleeve + Kiiroo KEON.
Note: full discount will be applied on checkout page, when buying through links on this page.
Buy Now
Use this link to get 10% off your order. Automatically applied at checkout.
Thank you for supporting TechySex
. . .
Discover More Kiiroo Feelstars
Rae Lil Black
August 17, 1996 (27 y.o.)
Interested in this
FeelStar
?
Buy Now
Note: Use our links to get 10% off your order. Discount will be automatically applied at checkout.
Thank you for supporting TechySex