So, You Think You Know What a Dragon Dildo Is?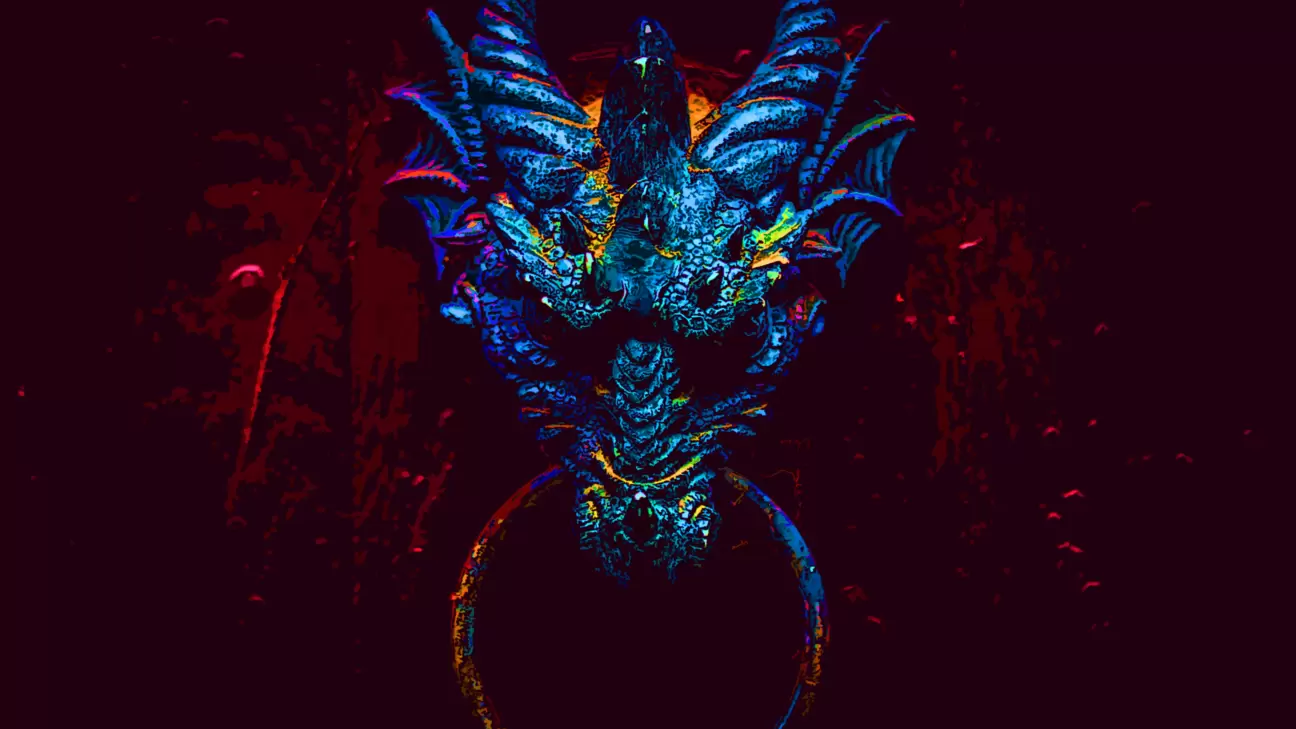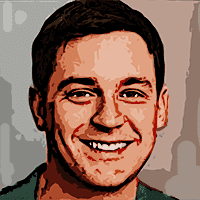 Written by
on , updated on
There was a time when I thought I knew everything about everything. And that time wasn't long ago, it was yesterday…and 30 minutes ago even. Let me begin by explaining how this delusion shattered. I consider myself a sort of, albeit uncertified, sexpert (this is one of those fancy words which basically is supposed to mean I have had a lot of sex and have researched even more on sex which has rendered me an expert on the subject of sex but actually means that I'm really good friends with my urologist), anyway, so then because I'm such a sexpert when I started hearing about the dragon dildo I was all, what is it, some kind of dildo with a made-up dragon scales on it? Boy oh boy was I wrong.
There is a world out there that I knew nothing about. I recently heard about dragon dildos from a friend who is a furry. (Read: furry is an enthusiastic animal lover. When I say enthusiastic, I mean animals excite them; when I say 'lover' I actually mean lover.)
They like to dress up as animals – this I relate with, my girlfriend has a Catwoman suit in our closet, but it's more leather less cat fur – and they also sometimes fantasize about animals. Now, this is where it gets interesting, they don't actually are attracted to literal animals. No, that's bestial and that is not what this article is endorsing. Furries are attracted to imaginary animal characters which have been attributed with human characteristics.
A Brief Overview of This Fantastic Fantasy Fetish!
I'm talking fantasy, I'm talking expression, I'm talking conventions! So this friend has a dragon dildo and I was all, let's get me one! Aha, like it is that easy to choose, my friend smirked. How hard could it be to choose a dragon dildo? Well my friend, if it was easy, I wouldn't be writing this article.
I started my research and dragon dildos are typically dildos that are used for anal penetration. Not that there's somebody sitting out there to sue you if you use it for vaginal penetration, but a lot of dragon dildos go in the back way. Such a dildo typically looks like a dragon's penis. Yes. A dragon, the mighty mythical creature has a penis. And apparently, you can get it customized and made in silicone! Yes, you read that right.
So I was definitely interested and excited and researching more and more. Words like toonophiliac and fictosexual kept jumping at me. I read a whole ass interview of the founder of Bad Dragon by a journalist who works for VICE! (You can read it here). I just can't keep all of this information only to me. I was never going to keep all this information just to me. I'm too excited for that! For starters, there are about almost 40 types of dragon dildos out there to begin choosing from. Bad Dragon is the leading website for these fantastic creations but there are alternatives in the online market now. What's catchy is there are certain illustrations that come with backstories.
The Dragon Dildo: What Are They?
A dragon dildo is an out-of-this-world fantasy dildo that doesn't resemble human genitalia. Say you open up a product and read the description – but it's not just a description when a dragon dildo is concerned, they tell you what kind of dragon the penis belongs to. They tell you what the dragon does in the day and how the dragon, usually, is some sort of sex God at night. People eat it up. I was eating it up. The stories, I mean. This was not just kinky, this was more than kinky. This was the massive dragon of kinky.
I mean, if you just look at the illustrations you'd be in awe. I know I was. And a dragon dildo comes in different sizes and shapes! There are spikes, textures, and colors – red, purple, green, blue – which are made from safe and tested materials. And they have such funky names – 'Fuolornis Fire Dragon of Brequinda' to name one!! These dildos also range from intermediate, to advance to experimental users. A dragon dildo is highly customizable. You get to decide the firmness and appearance… a dragon dildo is such fun!
Attention-Worthy Dragon Dildos
Let's talk about a few examples, shall we? So here are a few dragon dildos I thought were worth mentioning:
The Tentacle: It's an S-shaped dragon dildo that comes in sizes from 9 to 15 inches. This dragon dildo is brilliantly turquoise and purple in color and will stimulate all: G-spot, P-spot, and your fantasies.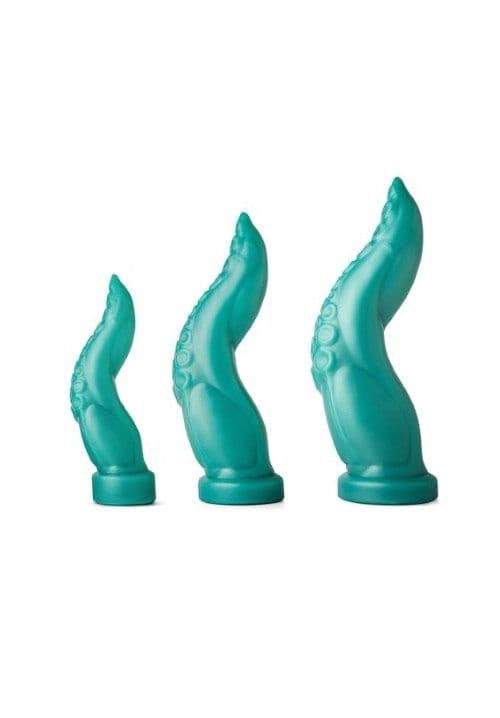 The Drodong: I just had to talk about it. It's red and black. It has spikes that give you the proper feels of a dragon's dick. And it's a sweet 8.5 inches. This comes only in one size and can be inserted in the anus up to 7.5 inches. The base is all spiky and sexy and so damn realistic.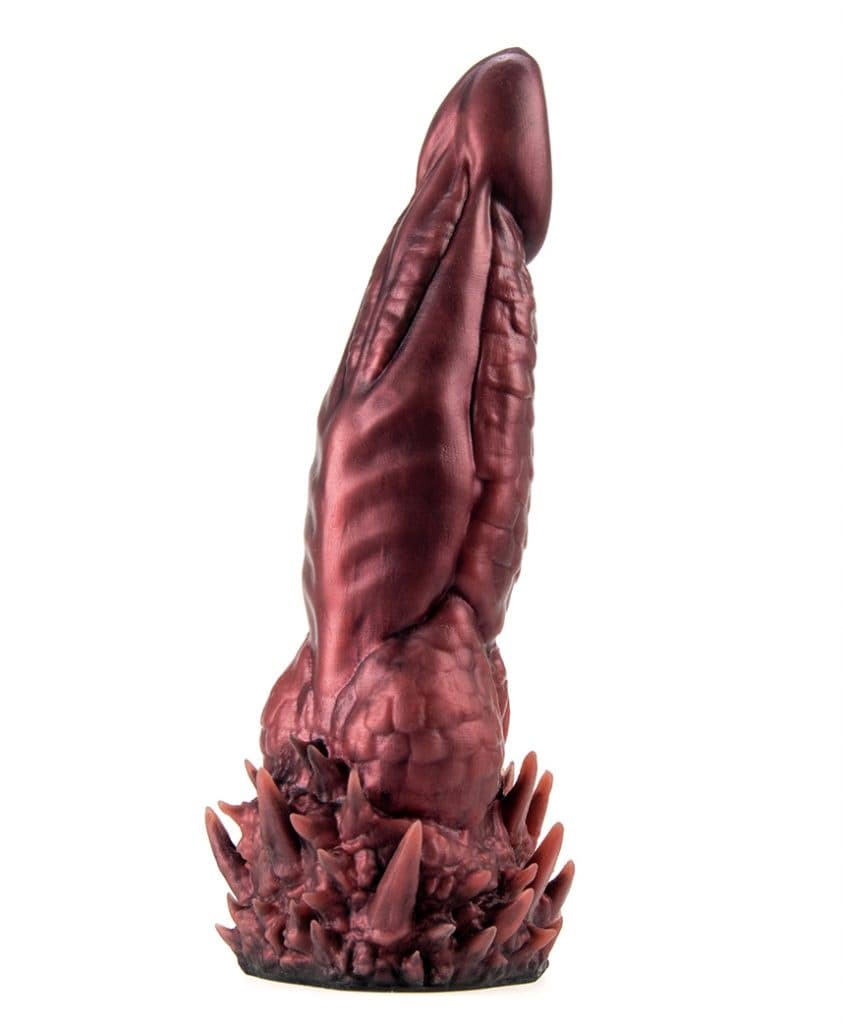 Votan Dragon Dildo: This dragon dildo has tube-like textures that run through its length. As I said, a dragon dildo is fantastical and far from what sex with a human penis might feel like. This purple magic wand has suction cups…slippery, smooth prominent suckers.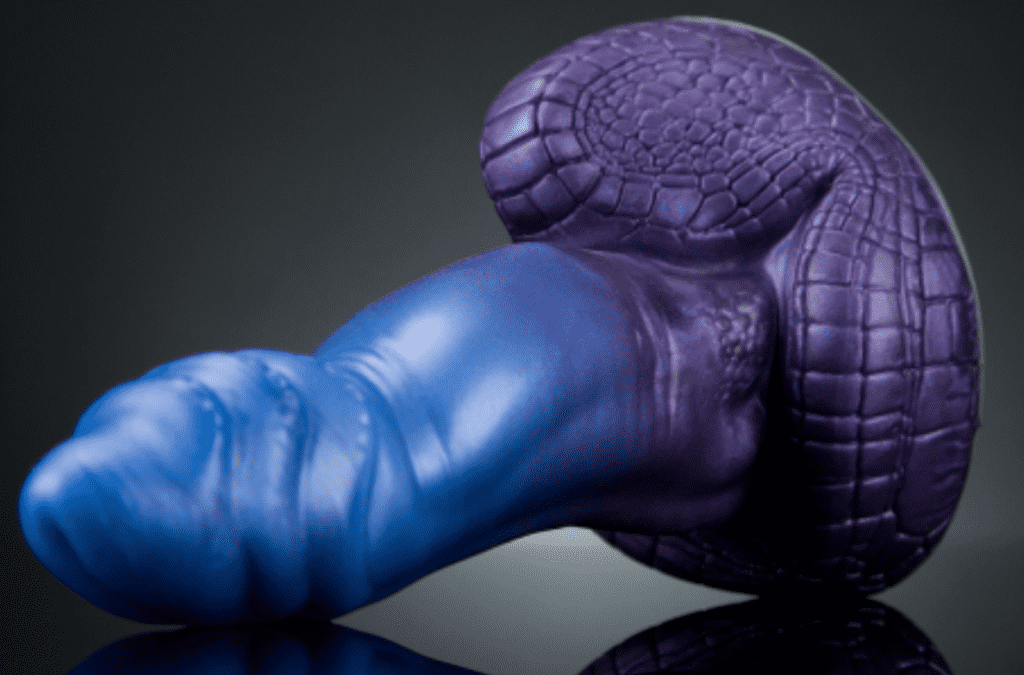 Fuolornis Fire Dragon of Brequinda: This dragon-inspired dildo looks absolutely majestic with those colors: orchid, raspberry, glitter-based gold. And completely easy to clean and use because it's made with body-safe silicone.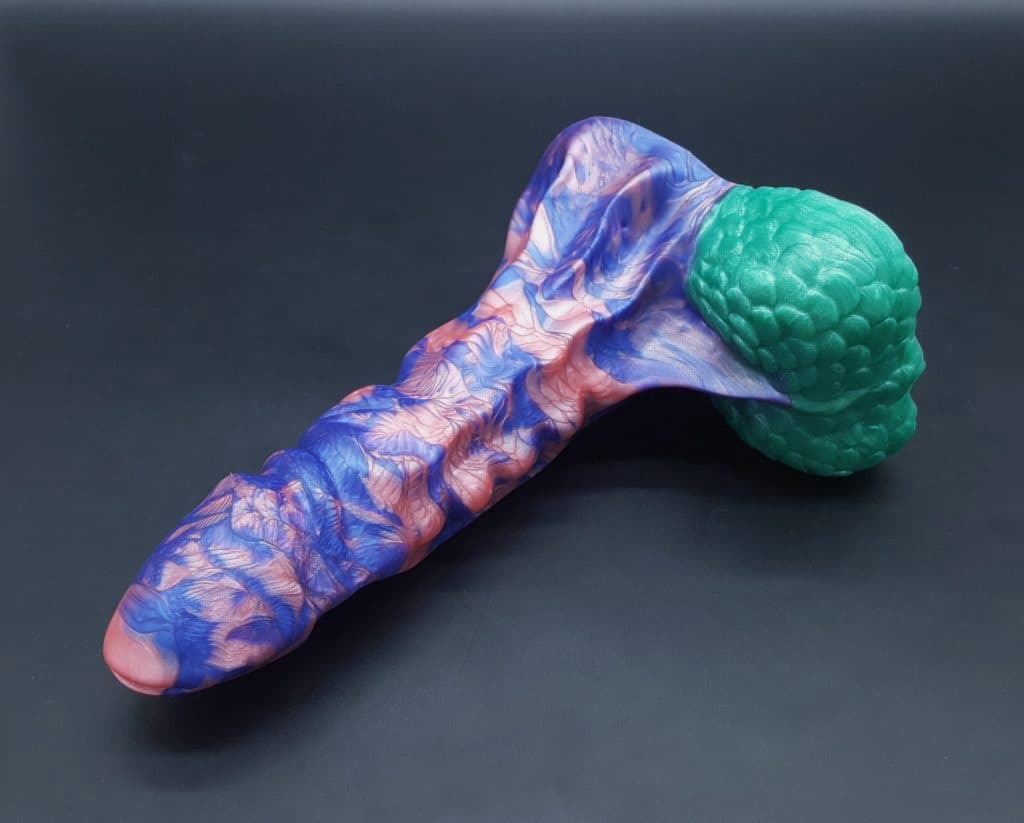 Dragon Dildo from Etsy: A dragon dildo that is waterproof but easy to clean! The tip of this dragon dildo is designed to penetrate easily before moving on to the thicker girth. This dildo is designed for intense pleasure.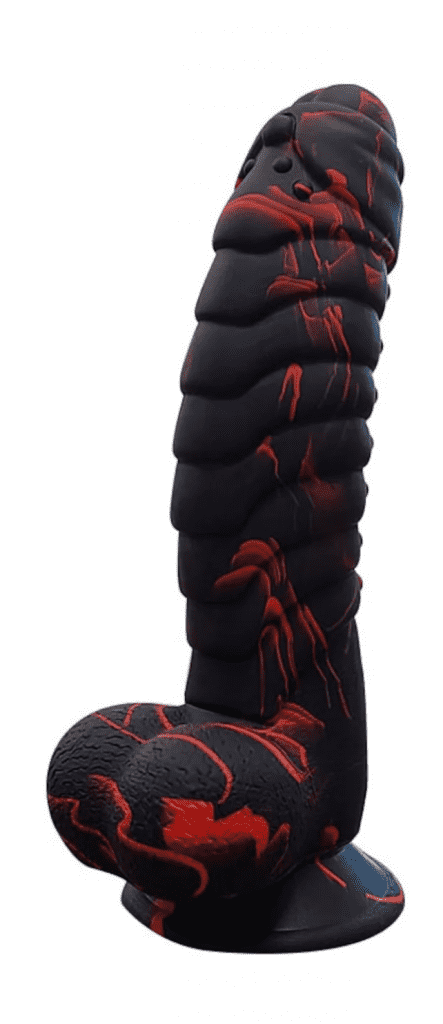 Interesting, yeah? Other than this, there's the squirting dragon dildo or the vibrating dragon dildo – there's a certain Vibrating Purple Goddess you might be interested in. And add to the list the Unicorn Horn dildo and the Avatar dildo and we might just be able to get an idea of how much some fantasies have been turned to reality.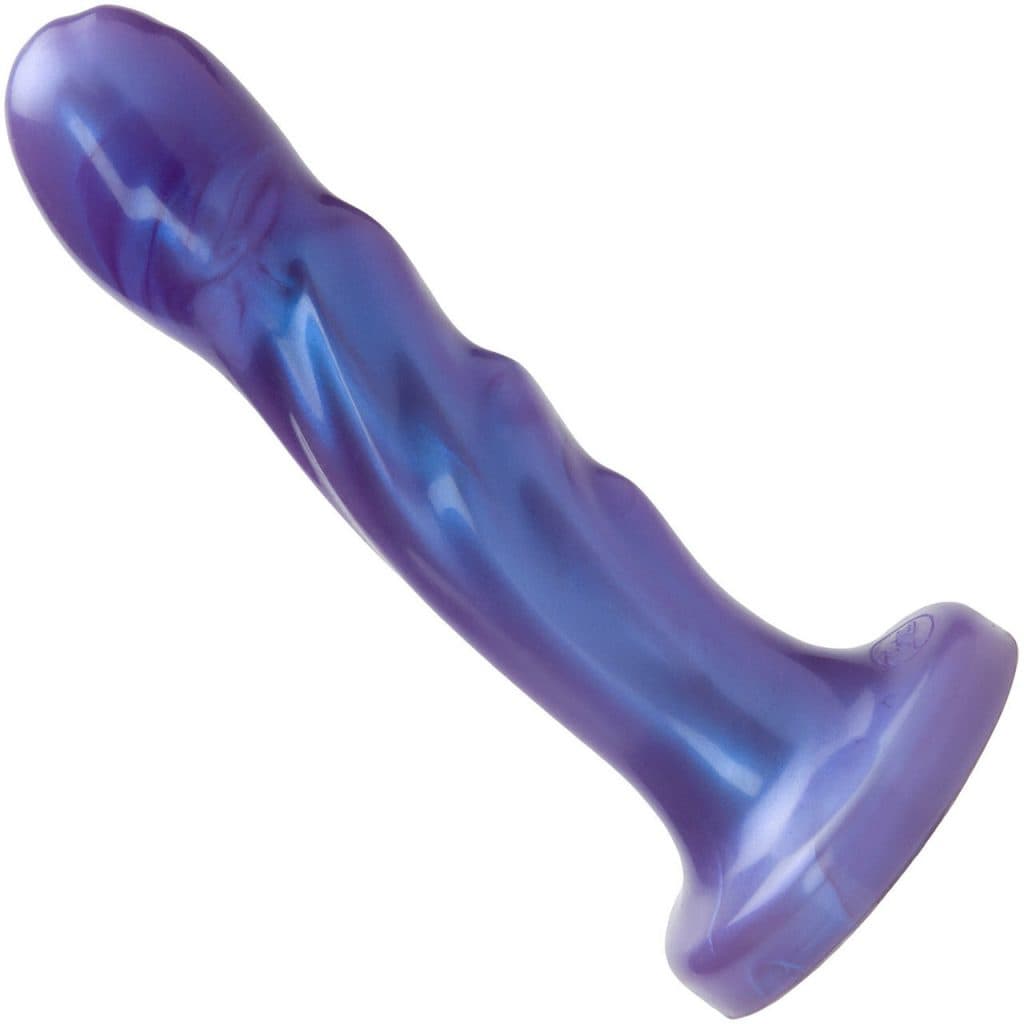 What do I do With a Dragon Dildo? Tips & Tricks For Usage
You give your imagination full reign, that's what. People online talk about masturbating to their fantasies. It's completely within your right if you want to get penetrated by a massive blue monster cock. It doesn't necessarily have to be a made-up dragon, your dragon dildo could belong to a character from a show you like. There's one such dragon dildo mastered and designed on Khaleesi's biggest dragon called Drodong. Yes, these fantasies very much exist and they are very much valid. Fantasy sex could be really hot.
Here are a few things you can do with your dragon dildo:
Imagine and create the character the dragon dildo, ahem, the penis belongs to. When you're into non-human sex, this helps create a connection with the character. This will enhance the sexual experience if you'll know who exactly is fucking you.
Dragon dildos, like other dildos, can be used solo or with a partner. Try out that lube that looks like cum to give yourself a more realistic experience. Some dragon dildos come with the feature that allows them to squirt 'cum'. This cum is basically a lube like substance that helps in penetration. You could make things a bit nasty, but sexy, this way.
We know it's a dragon dildo but it doesn't necessarily have to belong to a dragon. If there's a particular character in your head who happens to have a penis that could be similar to that of a dragon's penis…get the dragon dildo now. You can have your own persona when you're using one of these.
Frequently Asked Questions About Dragon Dildos
Here you will find answers to questions about dragon dildos that you may have been too shy to ask.
Q. Does it make me weird that I find this stuff fascinating?
No. If anything, it makes you fascinating. Accept that you find these creations exotic and attractive. There are so many types of people in this world, with varied interests. As long as you're not hurting anybody, and I mean both humans and animals, you're cool. (Please read: it might be okay to hurt someone, a consensual human if they beg you to and if you promise to use a safe word. I'm talking about BDSM and BDSM only. Read up on some of our articles on BDSM Beginners Toys and BDSM Advance Toys here.)
Q. Should I smoke weed to enhance my fantasies?
It's so weird how many times this question came up on the searches I typed. If you're asking us about smoking weed, the answer has to be no.
Q. Who are usually into dragon dildos or fantasy sex?
It's not really something that a particular type of people would be into. Yes, a certain type of people enjoy fantasy non-human sex but that doesn't close off others who just might want to experience this once in their lives to it.
It's rather fabulous to explore your sexual self this way! Who knows, you might end up with your own collection of exclusive dragon dildos one day!