Is The Inflatable Dildo Our New Favourite Sex Toy?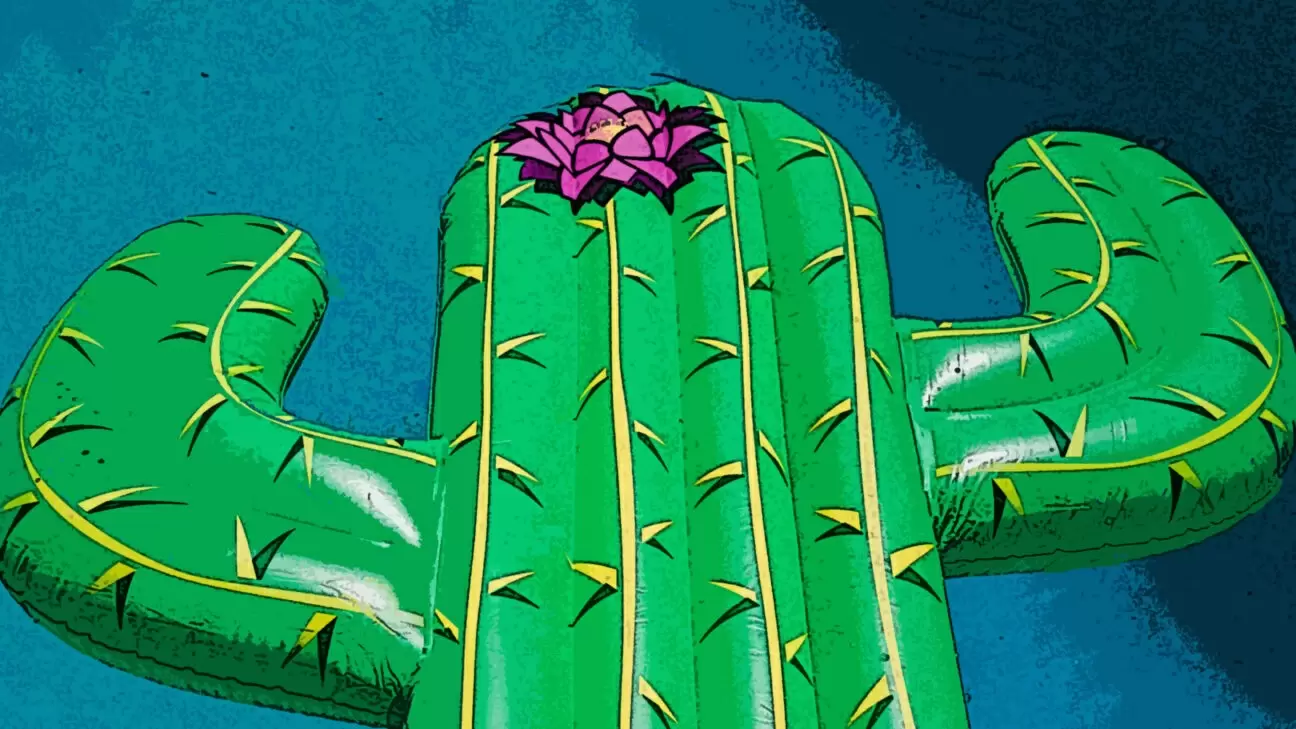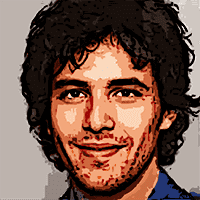 Written by
on , updated on
Remember when Charlotte from Sex and the City was introduced to the rabbit dildo? She was so unsure about it but then she used it and decided she had underestimated it wayyy too much? The same happened with me and the inflatable dildo. Yes, I didn't need intervention from two of my best friends to stop me from using the dildo…but the machinations that went behind the whole process of inflation and how I could just adjust the length and girth any way I wanted…it was so much fun! I branched out from inflatable dildos for the vagina to inflatable sex toys for anal and then to the inflatable BDSM collection…but let's get there in a minute.
What I'm actually trying to say is I used the inflatable dildo more than I thought I would. I mean, there are good old silicone dildos and firmer glass dildos… How on earth could an inflatable dildo even dream of competing with them? I had to see it for myself. No amount of research or reviews from other users were going to do it. So that's what I did. I researched and reviewed the inflatable dildo myself. And here I am, bringing to you in one article: everything you should know about the inflatable dildo!
Inflatable Dildo: An Introduction to this Amazing Sex Toy!
So of course, an inflatable dildo is a dildo you could inflate and yes, it comes with its own pump that helps you to inflate it. You can use this manual pump to do two things:
Control how fast or slow you want the dildo to inflate and expand.
Decide for yourself how much the length and the girth of your inflatable dildo would be.
Let's get into a bit of the technicality then, how does an inflatable dildo work exactly? Well, there's the pump that helps you adjust the inflatable dildo as it suits you. And some, rather most of them these days, also come with a quick-release valve that helps to deflate the dildo immediately in case you need to. Try inserting a flaccid inflatable dildo first and then use the pump to gradually inflate it. This way you feel it grow bigger and bigger…while it's inside you.
Tip: be as slow in deflating the inflatable dildo as you were in inflating it. Unless you most absolutely need to, or you're doing anal, it's advisable to go slow – in both the case of inflation and deflation – when using an inflatable dildo in the vagina. There is obviously the quick-release valve, but you don't necessarily have to use it. Use the inflatable dildo, or any sex toy for that matter, in a way that suits you best!
Where should I get my Inflatable Dildo From?
Worry not, an exclusive list of some of the very best inflatable dildos is right here! It's important to choose your Inflatable Dildo carefully as the material that it's made from factors a lot on how you'll experience this dildo. A safe, non-porous silicone inflatable dildo is the best option to consider but latex is also a prominent material used to make inflatable dildos. You can look at some of these great options here for you to choose from:
Inflatable Vibrating G-Spot Pleaser
Well, it's not just an inflatable dildo but also a vibrator. It comes with a remote control that controls the quiet vibrations and a manual hand pump that lets you adjust the inflation. The curved shape is perfect for g-spot stimulation as well! The length goes up to 8 inches and it is also paired with a quick-release valve! Another one of the great features of this inflatable dildo is that its texture is quite realistic and veiny… it's just the perfect inflatable dildo to have!
Cock Locker 6 Inch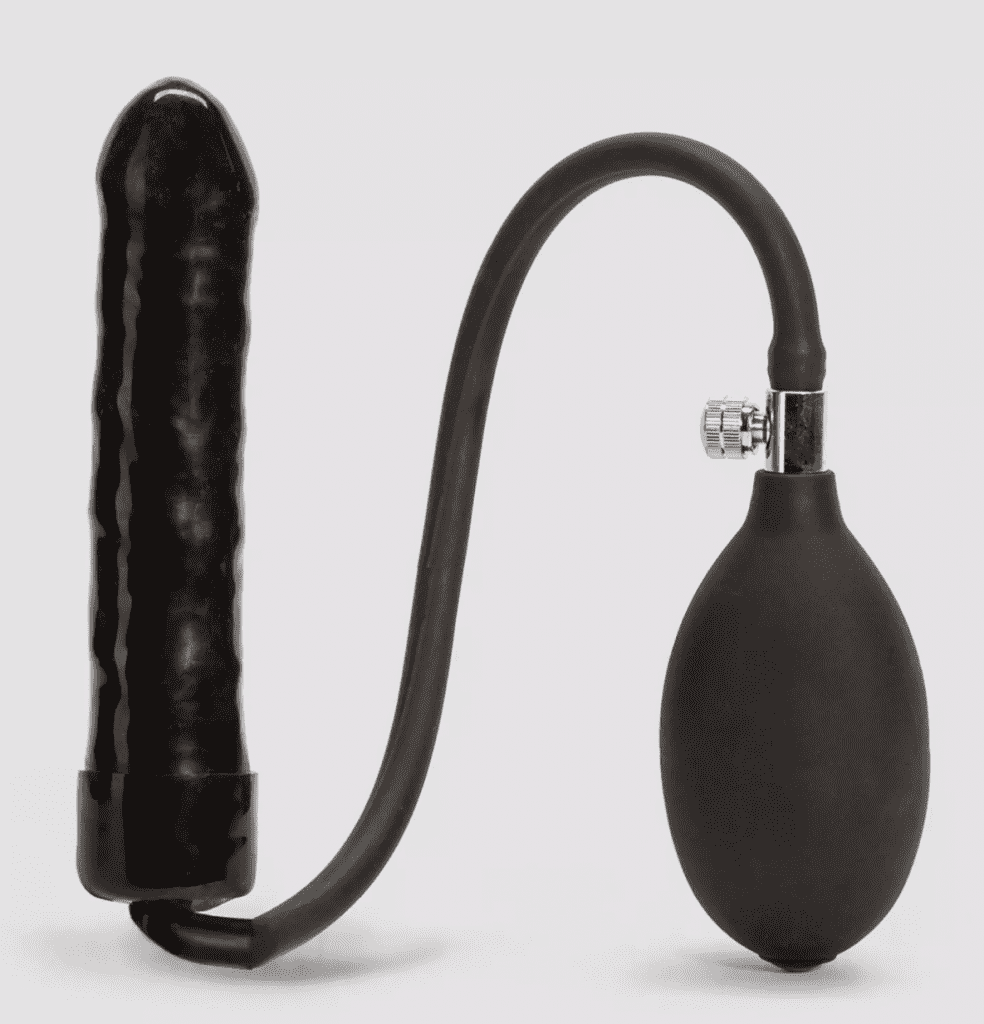 This one is ideal for beginners as it inflates up to 5.5 inches and can be used for getting used to when you're new to this. Another feature that makes it easy to use for beginners is the quick-release valve. But yes, it's made from latex but as I said, it's hard to find inflatable dildos that are made from 100% body-safe silicone. You must make sure you're not even remotely allergic to latex before you use any inflatable dildo at all.
Lovingjoy Silicone Inflatable Dildo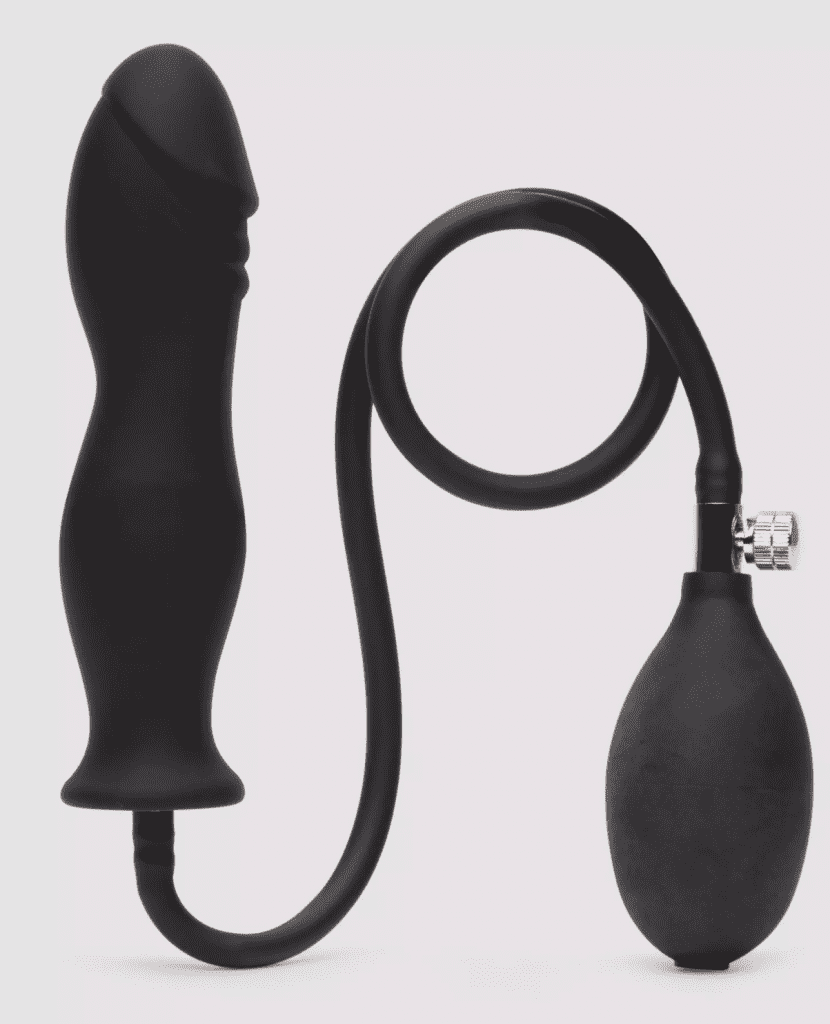 This inflatable dildo can go up to 11 inches as you pump away in ecstasy! And another bonus is it's made from 100% body-safe silicone. It's also extremely flexible and adjusts to your body easily. The body is smooth and sleek and it stretches out inside you to give you the feeling of complete fullness! If you are a bit experienced with inflatable dildos, this is a must-have for you! What's more, is that it's completely waterproof and is sure to stimulate all your internal hotspots to give you the most intense feeling ever!
Cock Locker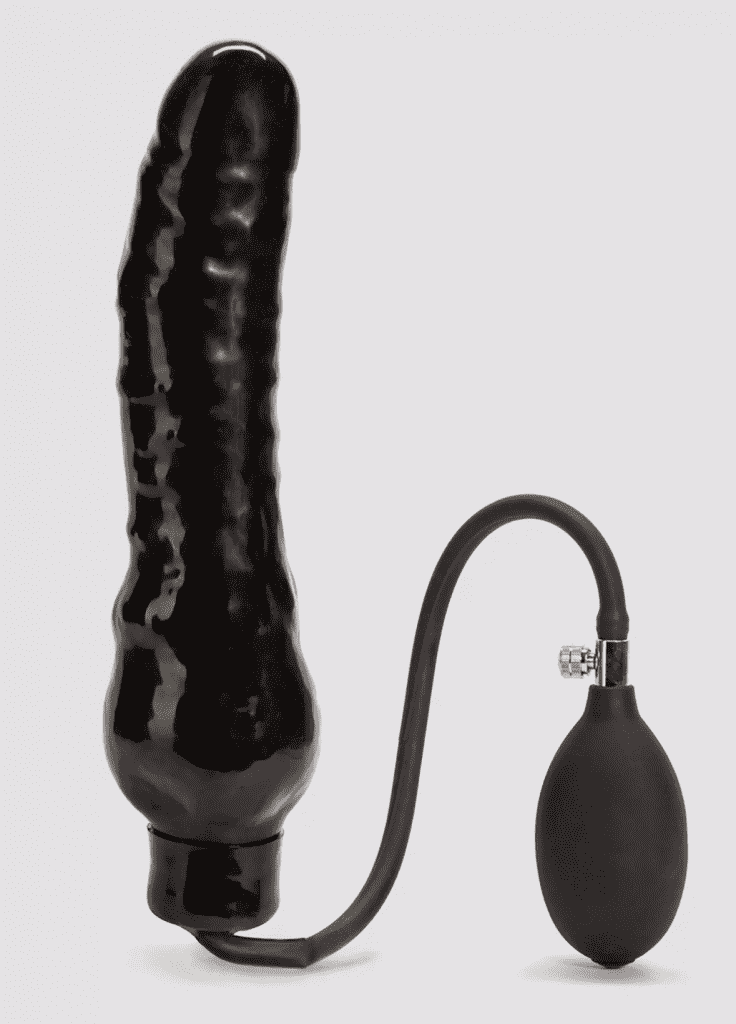 If you're not allergic to latex, this inflatable dildo can be your go-to, hands down! With a length that can go up to 9 inches, this inflatable dildo appeals both to the beginners and the advanced users. It is also very easy to use with a quick-release valve! What's more is, because it's waterproof, you'll have no problem using it in the shower! Put this dildo near the opening of your vagina and start pumping to see it rise to its full size!
PENETRATOR EXTENDING INFLATABLE DILDO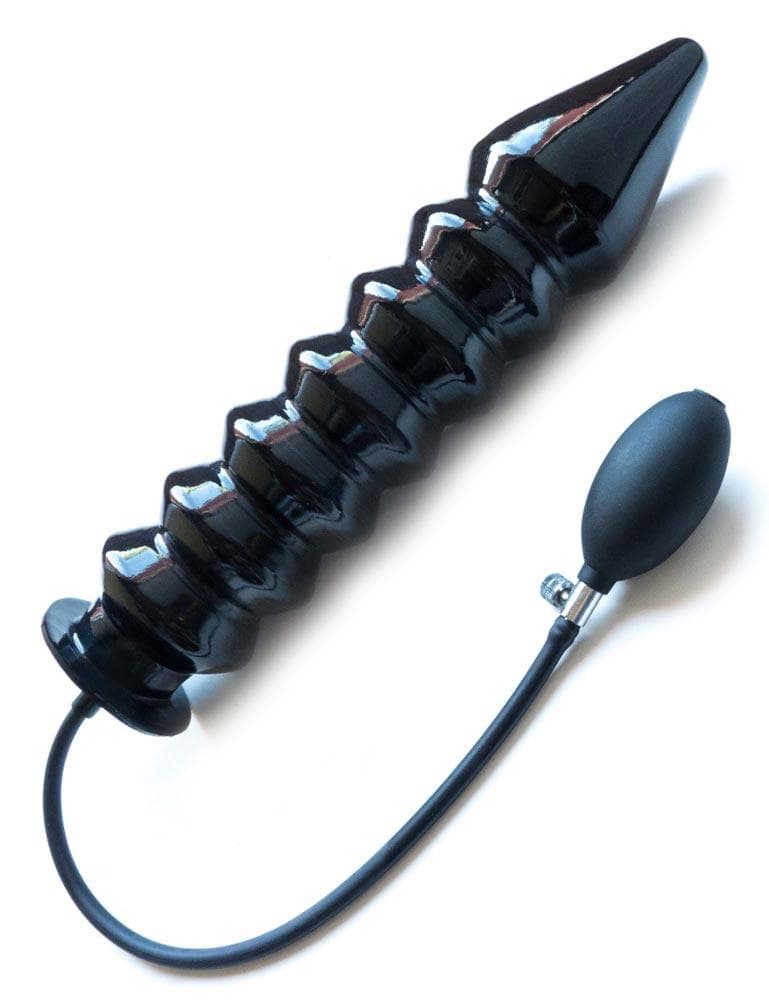 Most inflatable dildos expand their girth to give you a fully stretched feeling, but this bad boy is for the length only. And that doesn't make it any less pleasurable…it has the highest capacity to inflate and comes with a high-quality inflating pump and quick release valve! Although made from latex, it boasts of being body-safe. But you should check out for any allergies either way. Use it with a lube that's compatible with it, clean it with soap and water before and after every use and you're good to go!
There Are so Many More Ways to Enjoy an Inflatable Dildo!
An inflatable dildo can at times get doubled in size when inflated. We can use this to our advantage and get on with some of our own adventures. It's exciting to experiment with an inflatable dildo! Be it simply insertion (with an adequate amount – a LOT – of lube, of course) or using an inflatable dildo to test your limits, there are so many ways you can have fun with it! To begin with…
An inflatable dildo could be a gateway to fisting!
Fisting is becoming more and more popular with many couples. And keep in mind that even though the hand positions could be a bit tricky, solo fisting is also possible. An inflatable dildo, because its length and girth can be adjusted, could be used to warm up a vagina before you want to move forward to fisting. But make sure you read up on both fisting and fisting after-care (because it can get a little intense) before you venture on yourself!
Tip: give your vagina or anus a little time to adjust and go slow with an inflatable dildo. Make slow, but sure pumps to achieve the fullness of an inflatable dildo, at the pace that's most comfortable to you.
Try Replacing Your Butt Plug With an Inflatable Sex Toy
Some inflatable dildos inflate very quickly and feel great in the anal cavity. While you must make sure to relax and give your muscles time to adjust to the inflation, inflatable dildos with the quick release valve is great for anal penetration. Ah but make sure that in case of persisting pain, you must deflate your inflatable dildo and consult a doctor.
Here's an inflatable buttplug that you might be interested in, it's the Booty Call Inflatable Butt Plug! This Inflatable sex toy comes exclusively with a suction cup…to take things to another level!
BDSM Becomes Sexier When Inflatable Dildos Are Involved!
BDSM enthusiasts love an inflatable dildo because it's the dominant who operates the dildo pump and decides how thick or big the dildo will be. An inflatable dildo has its own fun that way.
Check out this Bondage Boutique Inflatable Dildo Gag, for BDSM or bondage play! This is a whole set that comes with a leather muffle, buckled strap, and customizable bit for the opening that gives you a quiet and pleasurable experience!
Frequently Asked Questions
Here you will find answers to common questions about inflatable dildos that you may have been too shy to ask.
Are inflatable dildos safe?
Yes, inflatable dildos that are made from non-porous and non-toxic silicone are perfectly safe to use. There are some Cyberskin or latex (rubber) inflatable dildos that are available in the markets but make sure you're not allergic to latex before you use them.
Who are the people who usually use an inflatable dildo?
Like I always say, there's no particular kind of people who could use a particular sex toy or a particular kind of dildo. Anyone who likes the feel of a fully stretched-out dildo inside them can opt for an inflatable dildo.