Why is Glass Dildo a Must-Have in Your Bedside Drawer?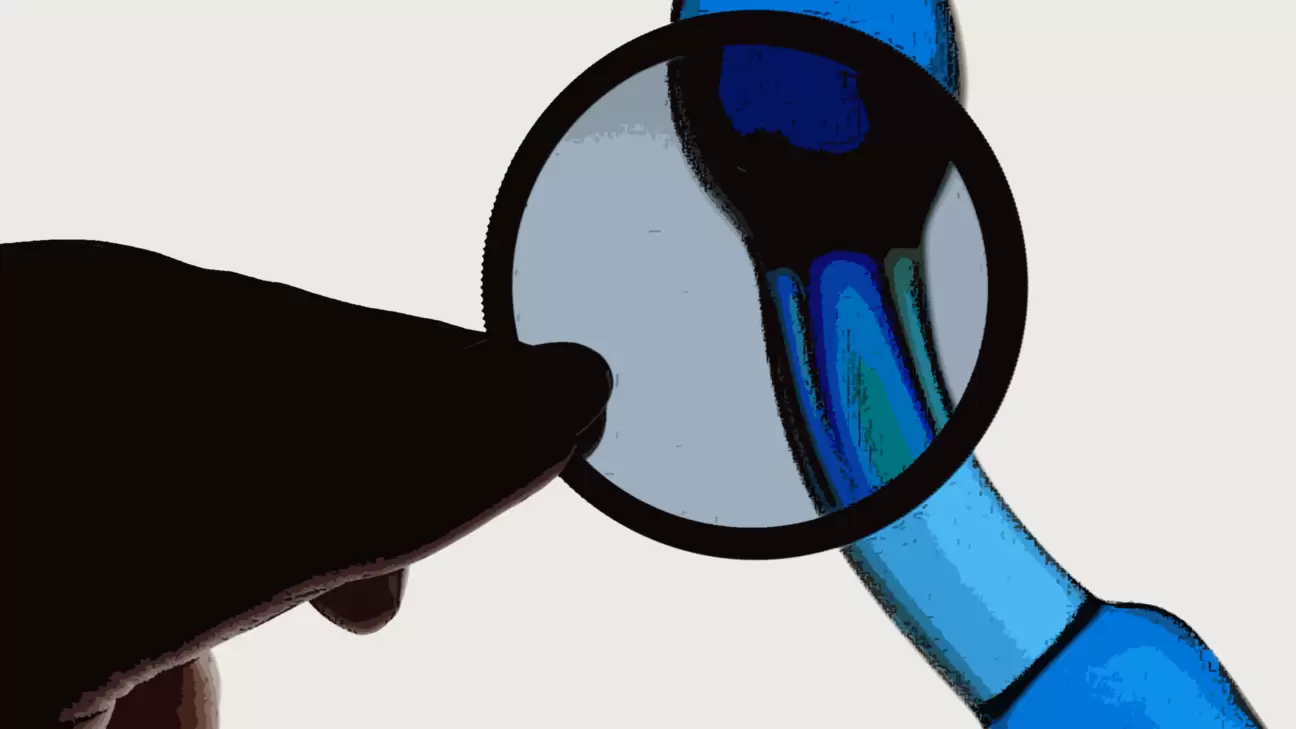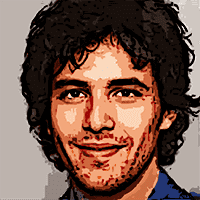 Written by
on , updated on
Whenever I think of glass I think of either Snow White's stepmother or Beast's rose in a glass jar. I also think of glass, rather mirrors shattering and somebody trying to walk around it and ouch and ouf and yup… it's not a very good image to have in anyone's head. So naturally, a glass dildo was something I stayed away from for a very long time. With all my interest in various dildos and sex toys, even then I didn't ever bother typing 'glass dildo' on Google. I never had the curiosity to find out more about it until my partner magically produced one out of her bedside drawer.
I can be very stubborn at times. And I refused to use it on her, let alone buy my own, because the first thing I asked was, 'What if the glass dildo broke inside you?' She laughed. Can you imagine? My sweetheart laughed at my ignorance and I had to buckle up, sit down and read up every article I could find on glass dildos. That was quite a while ago though, now I am writing an article of my own…ah, progress. The doors to satisfying kinks have been opened to me now. The perks of owning a glass dildo are evident to me now. After you're done reading this article, you'll have crossed over to my side as well.
What is a Glass Dildo and Why Must I Have it?
Who likes a hard erection? I do. I think you do too. The number one reason to get yourself a glass dildo is these dildos are absolutely hard and firm. It actually feels great to insert that smooth glass dildo inside a vagina. What's best is it glides in and hits just the right spots. Even an anal glass dildo is so much better for its firmness.
And you can be free of the worry of a glass dildo breaking. When used with lube, they seldom break. They're not really made of thin glass. Glass dildos are made of thick translucent glass that holds upon the kind of pressure you put it through while vaginal or anal penetration. And obviously, they are always tested before hitting the markets!
These babies are very beautiful as well, add this also to the reasons behind why you should have a glass dildo. They're very satisfying to look at… it's almost like they're a work of art!
Note: glass is a non-porous material. this means that it does not have tiny holes on its surface, therefore does not
Glass Dildos For You to Choose From!
Let's get a good look at some of these works of art then! Glass dildos come in various textures: beads and swirls are regularly seen on them. I really, really recommend you give a glass dildo a try!
Crystal Heart Of Glass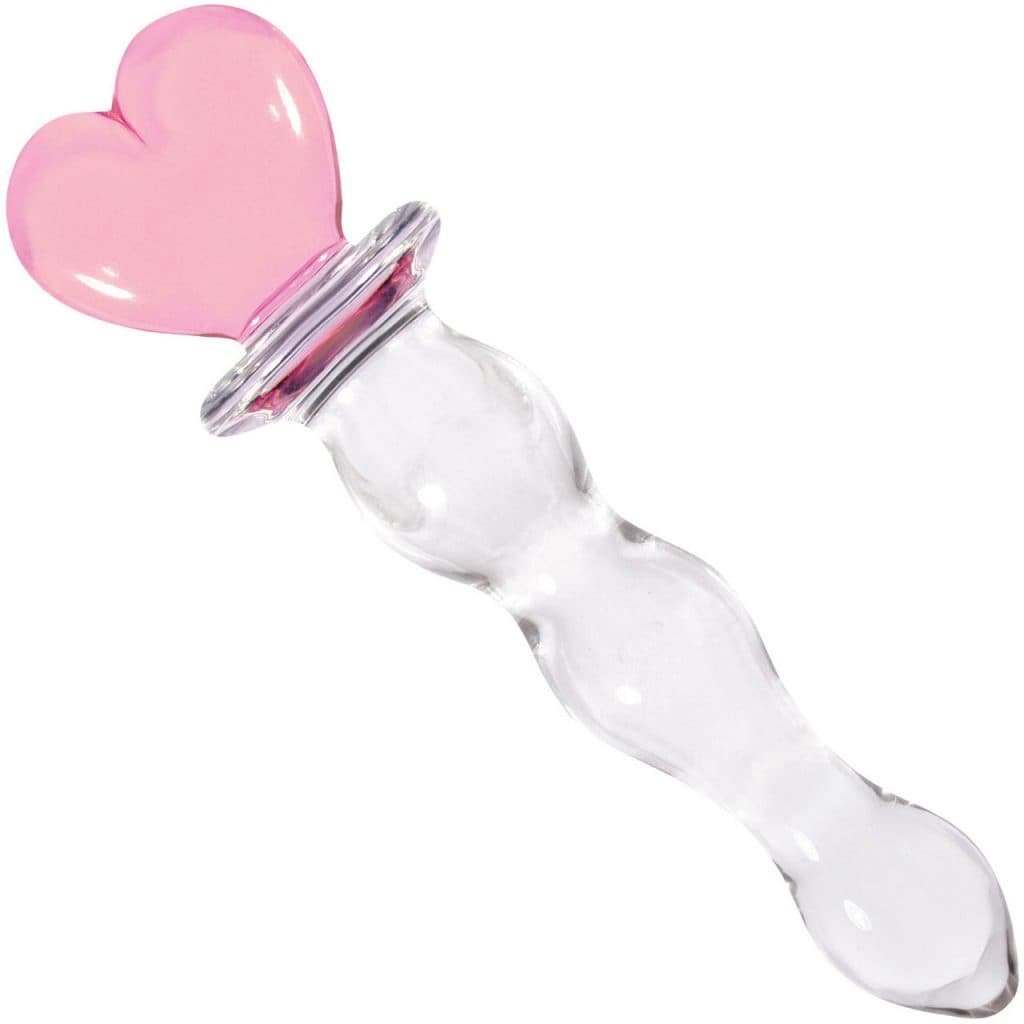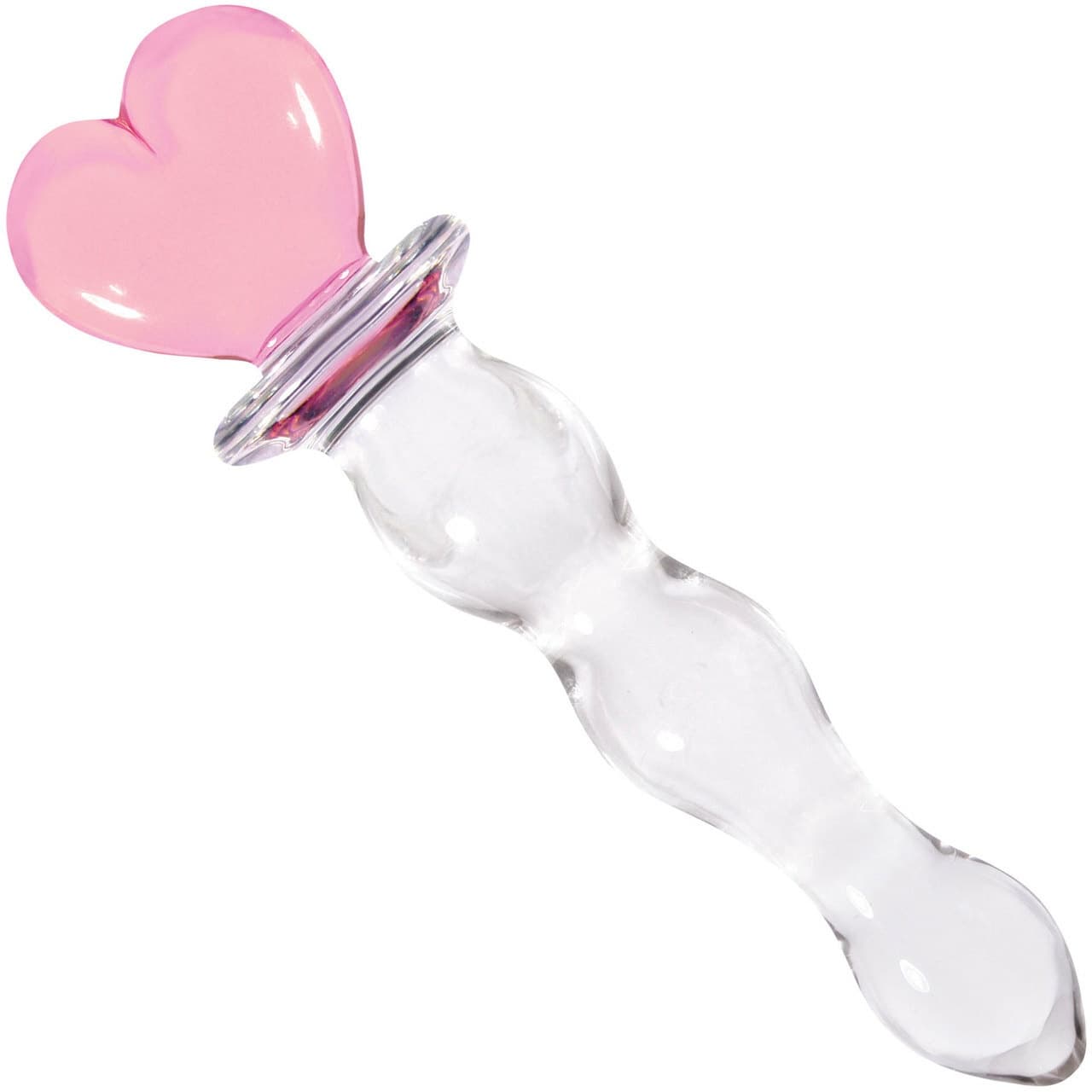 This glass dildo looks stunning because of how it's the pink heart at the top and beautiful beady texture! But that's not just it, its smooth structure makes it easy for both vaginal and anal penetration. It has an insertion length of 5.5 inches, it is easy to clean and highly durable. Get yours here.
Eve's Twisted Crystal Dildo
This glass dildo is specially made for the G-Spot! It is obviously firm and has swirls to give you the exclusive glass dildo feels! Also, it is 8 inches long and great for temperature play. It has a bulbous tip and further, it is hypoallergenic. Look at it here.
Luminous Glass Dildo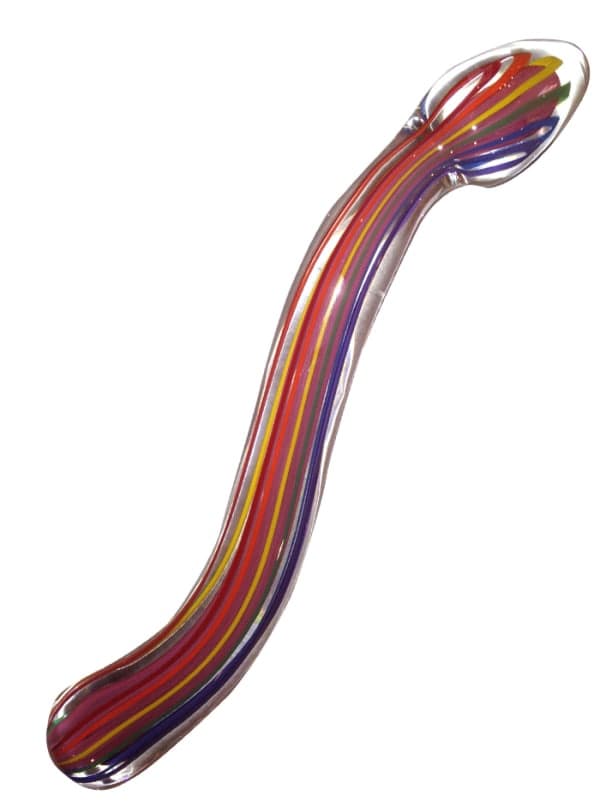 This long-handled glass dildo is apt for solo usage or using it with a partner! These handmade dildos are beautiful with their rainbow colors and come with a 30-day warranty. The surface is smooth with a pronounced orb for both G-Spot and prostate stimulation. It is also perfect for temperature play. This is a highly recommend glass dildo. Look how vibrant it is here.
Chrystalino Doubler Wand

This double-ended wand is a supremely functional glass dildo and is suited both for anal and vaginal penetration. It is perfect for beginners as well as intermediate users, with an insertion length of 6.7 inches. It has two sizes on both ends which makes it perfect when you want to start small then go big. Find it here.
Spartacus Blown Clear Realistic Glass Dildo

This sleek piece from Spartacus might just be what you were looking for! This is an exclusive and realistic glass dildo shaped like a phallus and the texture is complete with veins like the human penis. It's almost 8.5 inches and it is harness compatible. It is extremely easy to clean and is of premium quality. You can get one for yourself here.
Tips on How to Get Creative With a Glass Dildo:
So, you've decided to get yourself a glass dildo but you're wondering what to do with it? Let me pitch some ideas that I think you might like! Well of course, there's always the traditional 'dip it in lube and go to town' method, but you can get sort of creative with these glass dildos… here's how you can give yourself some wild experiences:
Give Yourself a Go For Some Temperature Play:
They're quite temperature sensitive, these glass dildos. So if you have any fetishes about temperature play, you're found your perfect sex toy! Add wild sensations to your hot and steamy sessions by heating up or cooling down a glass dildo. It's completely safe to experiment a bit like this with a glass dildo! A safety precaution is to never put an extremely hot or extremely cold glass dildo in the opposite temperature. Always run some room temperature water through it before deciding to go from hold to cold or vice versa. Keep in mind that rapid or extreme temperature changes make the glass dildo susceptible to breakage.
Give Yourself a Massage:
Masturbation and/or foreplay aside, because of the texture of a glass dildo, you can use it to massage yourself. Heat up that dildo, get some aromatherapy massage oil and rub those sore muscles around your shoulders. Give it a go, make your partner do it on you. Or you do it on them…maybe this relaxation will lead to something else that you like… something a bit more exciting?
Glass Dildo Frequently Asked Questions
Here you will find answers to questions about glass dildos that you may have been too shy to ask.
Can a glass dildo harm me?
A glass dildo is made of glass but its surface is smooth, be it plain or beaded. It can't harm you by irritation or allergy or any type of cuts or rashes. However, because this dildo is harder than other types of dildos out there in the market, you have to be careful not to just jab yourself with it. Use an adequate (I mean a lot) amount of lube so that insertion and penetration becomes easier. This way, the glass dildo will just glide in and out through your vagina or anus and you won't have to worry about injuries.
How do I heat a glass dildo?
The best way to heat up a glass dildo would be to soak or immerse it in some warm or hot water, depending on how hot you want it to be. Give it a few minutes, glass dildos can retain the temperature for a long time after you take it out of the hot water. Always check the temperature on your wrist first.
How do I cool a glass dildo fast?
Cooling a glass dildo is the same as heating it up. Immerse it in some cold water – add ice cubes to it if you must. In a few minutes, your glass dildo will be like an ice cube, only it won't melt.
How do I wash a glass dildo?
Treat it like you'd treat your precious wine glasses. Use unscented soaps or spray it with rubbing alcohol. Use warm water and the top rack of your dishwasher.
Some More Tips for You:
Sometimes when a glass dildo is extremely cold it can stick to your sensitive parts. If that happens, don't panic, just wait for the temperature to go down. Or it is best if you can leave it out in the air for two minutes after cooling it but before using it to prevent a glass dildo from sticking to your sensitive parts.
Never put a glass dildo in the freezer. Although you can put it inside the fridge to cool for about a few minutes or up to an hour.
Do not try to microwave a glass dildo, please. You don't want to get wild burns in any of your sensitive areas (trust me on that, you don't) or burn your house down. You don't.
Again, it is highly advisable to check the temperature of a glass dildo first on your wrist before using it on your more sensitive parts.
And just so you know, another one of the best things about a glass dildo is that you can use it with all kinds of lubes!