Rainbow Dildo And Why You Should Have One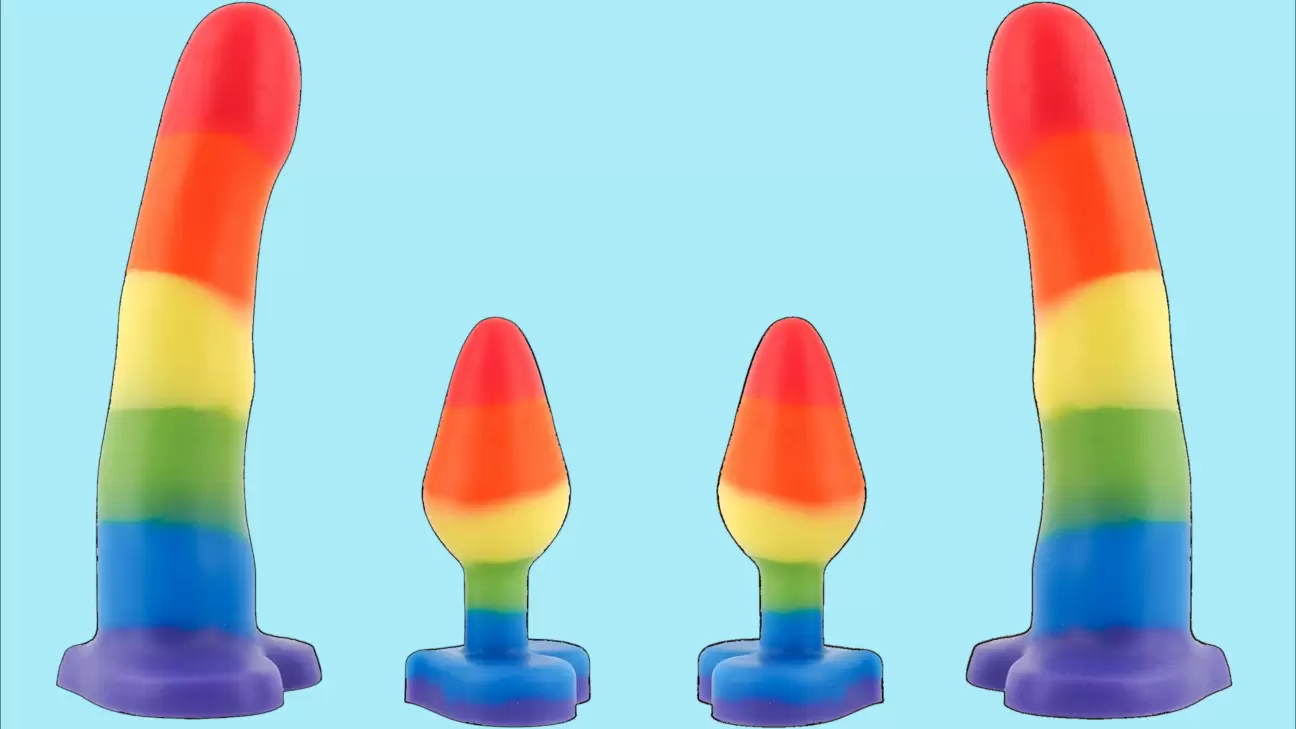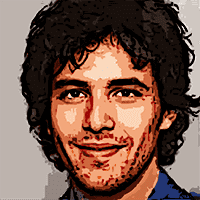 Written by
on , updated on
It's wonderful how representation is everywhere these days. The rainbow just comes at you from everywhere you look. And don't you get my tone wrong, this is how it is supposed to be. Why shouldn't we also embrace the rainbow dildo as well then? And talking of representation, I just watched the new Cinderella movie 3 days ago, and let me tell you, that is probably the best thing that's ever happened to any fairy tale ever. I mean yeah, Camila Cabello's voice was irritating me just a little bit at times but overall, I loved the movie.
I love how Camila played just the proper Cinderella – choosing her dreams instead of a prince and throwing the shoe at someone's head to run away instead of just leaving it there on the steps in a rush. Okay, I'm digressing big time now, but have you seen the fairy Godmother in that movie? Wowza. Okay, I'll stop talking about the new Cinderella movie and start talking about this article. Representation, blacks, gays, trans, they're all here and everywhere…but the rainbow dildo isn't just for them. Rainbow dildos are for everyone.
What is A Rainbow Dildo?
Now I know it seems like the norm that only homosexual people would use a rainbow dildo, and it has been what's said about it. But like I said, they're for anyone who wants to use it. And they're not just a regular shaped dildo in the colors of the rainbow…a rainbow dildo could also be shaped like any of the fantasy dildos you like. Do you like how huge a horse dildo is? Fine, you can get it in rainbow colors! How about the knot in a canine dildo? If that's your thing, that shape works with a rainbow dildo as well!
There's no particular type of dildo for men or women specifically. There could be types of dildos that say 'rainbow dildo for men' or 'rainbow dildo for women' but these dildos are completely unisexual. It's the shape that matters. They're usually shaped like a regular dildo, based on a male human penis but I've put a list together for you below with some options that vary from the norm. This list has not only rainbow dildos shaped like a human male penis but also rainbow dildos with knots, tentacles and they could be as huge as a horse dildo!
The Exciting List of Exciting Rainbow Dildos!
Even though rainbow dildos, as a type, are chosen specifically for the rainbow-colored body, what is the harm in having a preference? You could choose from the list below the rainbow dildo that suits you the most…and it doesn't necessarily or even remotely have to look like a human male penis.
Rainbow Dildo and Butt Plug (Top Pick!)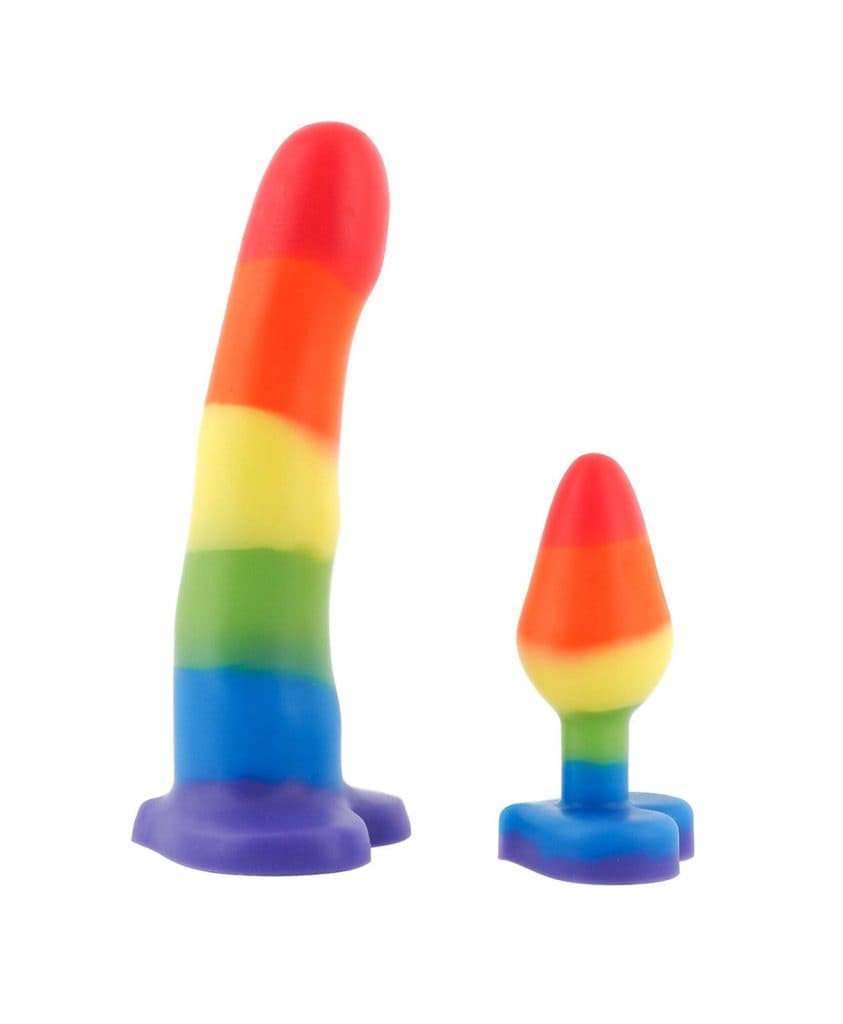 This is a complete vaginal and anal cavity penetration set brought to you by Geeky Sex Toys! The rainbow is persistent, if not fully, then in glimpses in these sex toys. And you get a discount when you buy the rainbow dildo and the rainbow anal butt plug together! The options range from Lesbian, Rainbow, Bisexual, and Transgender flag colors. There is also the option to choose "Something Else" if you identify with any other color. As already believed, rainbows are all about representation and you can choose the one that empowers you.
These individual dildos are 6.5 inches long and the curved shaft is good for both G-spot and P-spot stimulation. And they are handcrafted with 100% body-safe silicone! These firm dildos are specifically made just for you!
Realistic Huge Rainbow Dildo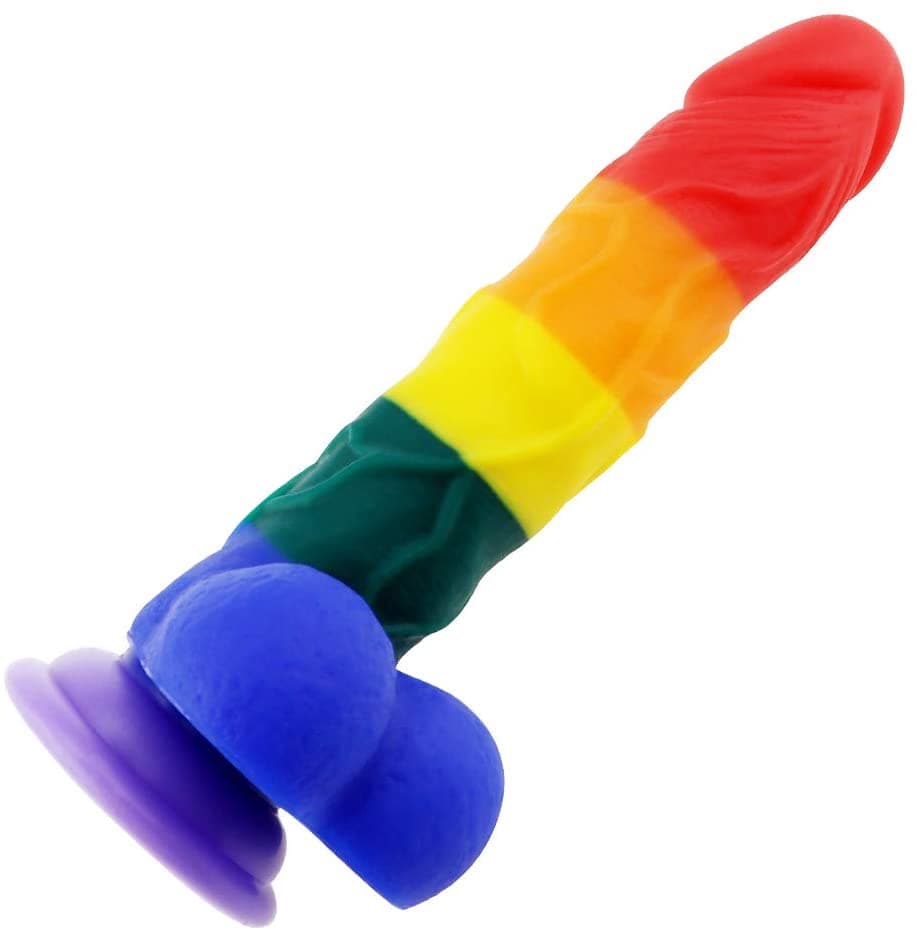 This one is an extremely basic rainbow dildo…or so you thought! The size of this dildo is massive! And the texture of this dildo is realistic enough for you to forget that it's a sex toy. With almost 8 inches of length, this rainbow dildo is good for both beginners and advanced users. The liquid silicone it is made from and the veined shaft gives adds to the realistic shape. The suction cup at the base gives you the experience of hands-free play with this dildo! And what else is, this website provides discreet shipping!
Pride Dildo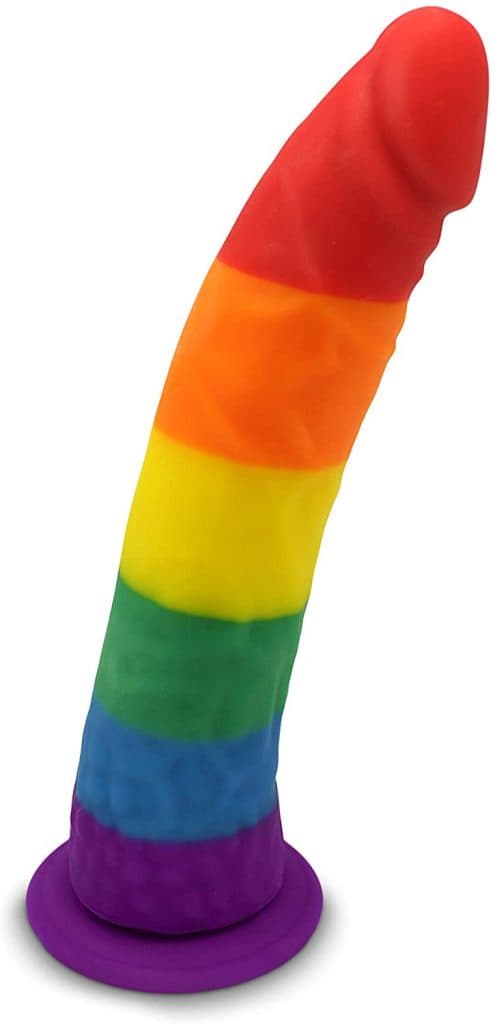 The name says it all! The pride of this list is the pride rainbow dildo! Now, I know I said everyone can use a rainbow dildo but what's wrong if we name this dildo after the gay pride? The rainbow is the symbol of LGBTQ after all! Symbolism aside, this dildo also is quite cool for a really good time! This rainbow dildo is made from safe material-grade silicone, and it comes with a strong suction cup for a completely hands-free experience! It's 8 inches long and also harnesses compatible. Get on with it, then!
Thick Rick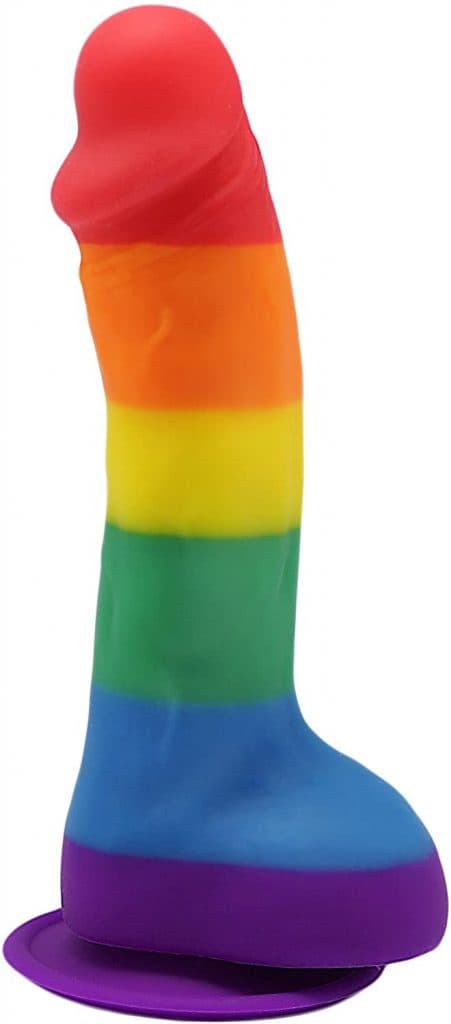 Now, I told you all about the Pride Dildo just before this (that's no. 2 on this list) but what if it had something more? Something to add? Something extra? Then the fun would be more, added and extra! This pride rainbow dildo comes with balls! Real became more real with this Pride Dildo with balls! Thick Rick, that's what it is called, is also made from safe material grade silicone, has a suction cup, and is 8 inches long. The difference between this and the pride rainbow dildo is in the girth…the girth of this rainbow dildo goes as thick as 5.5 inches because of those added balls! And guess what? This baby is completely handmade!
Split Peaches Unicorn Horn Dildo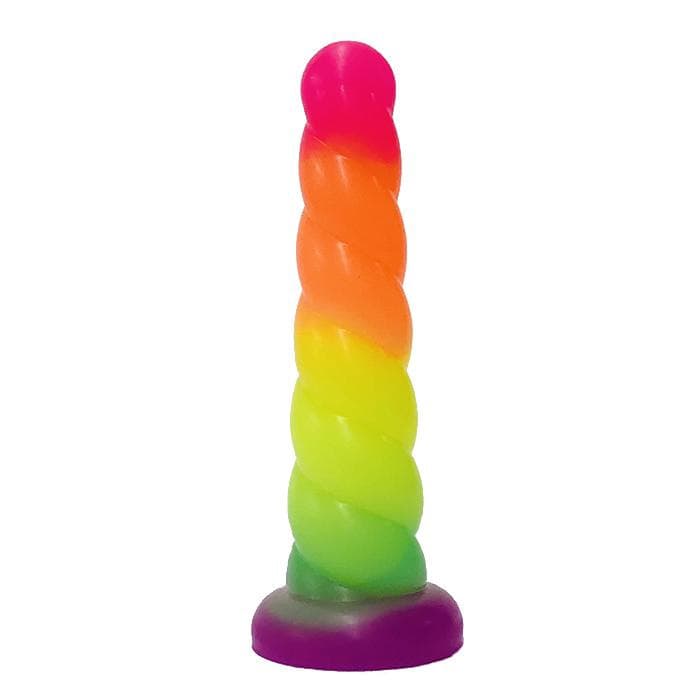 Coming in the options for small, medium, and large, this swirling dildo from Split Peaches is the ultimate rainbow dildo! This rainbow dildo takes you to the magical world of pleasure on a unicorn's horn! The designs have been improved and the colors now are more vibrant! It is also made from complete body-safe silicone and is easy to use and clean.
Tentacle Rainbow Dildo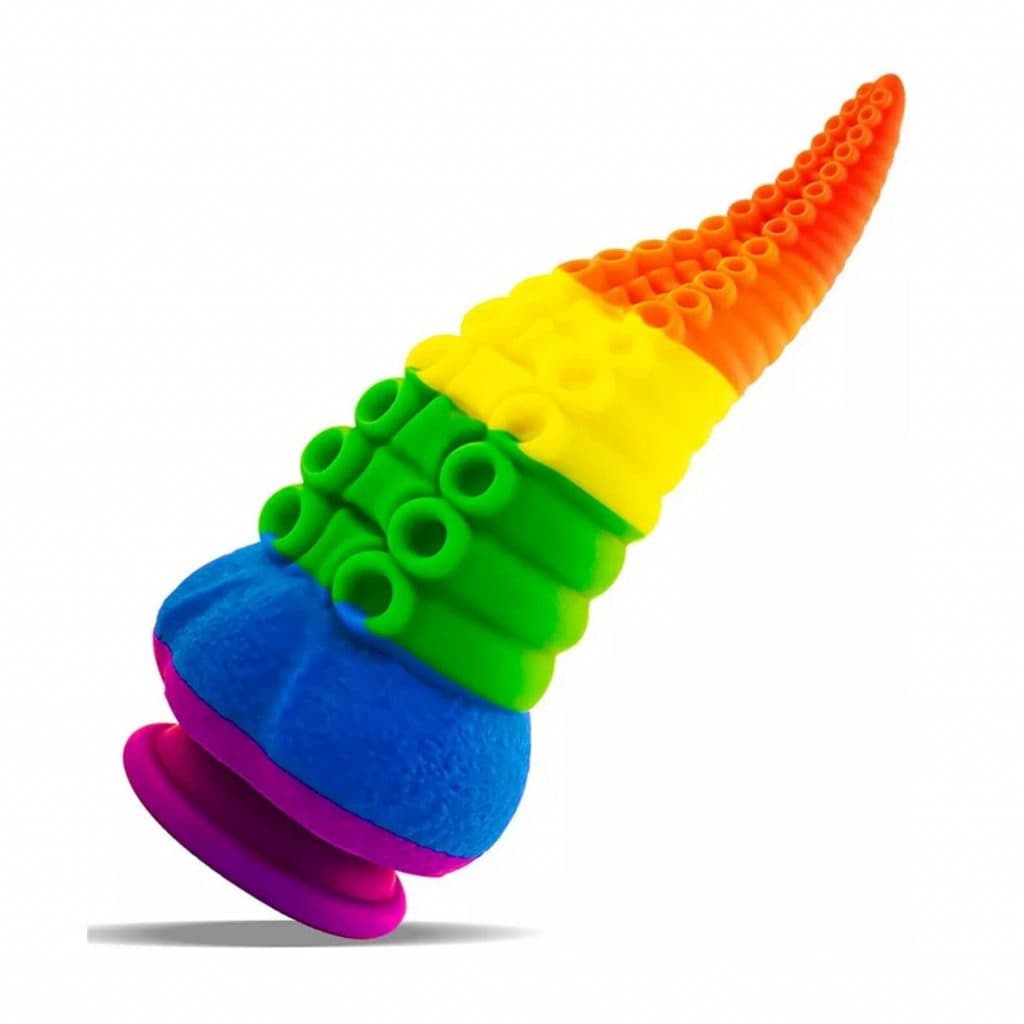 Now, how could I have not added this glamorous dildo to the list? It's a tentacle dildo, it stimulates your G-Spot, it comes with GREAT powerful and big suckers along the side and length of its surface and the best part is it js in the vibrant colors of the rainbow! It can be used solo or with a partner, it is handmade and its long length gives you the satisfaction of complete and full penetration.
Some Tips to Use a Rainbow Dildo
Rainbow Dildos are anything but basic. The only thing basic about them is they, like every other sex toy, need lube. So add lots of lube to your rainbow dildo and read up these few tips to make your experience with a rainbow dildo more fun!
Choose your rainbow dildo wisely. Do you want the dildo your friend has? Or do you want everything the friend has and more? If you like the shape of a human male penis inside you, go for any realistic rainbow dildo but if not, don't shy away from seeking out all the other massive or tentacle rainbow dildos that appeal to you!
Customize your rainbow colours! You can add fantasy with the pride colours if that's what you want. If you want to own a rainbow dildo but your heart is also set on a horse dildo with a knot, try and see if you can customise a horse dildo in rainbow colours. A little bit of Google search ought to find you some acceptable results!
Understand that rainbow dildos aren't just for specific men or women. In order to enjoy a rainbow dildo you need to accept that it's for everybody. They're like any dildo you'd like to use – made from silicone, easy to clean, gives total pleasure whenever you want – don't take it as a symbol of something that at times can make you feel anything but empowered. Buy a rainbow dildo if you want one, regardless of who you are, buy a lube that's compatible with it and have fun!
Frequently Asked Questions
Here are some answers to common questions about rainbow dildos.
Why do people use a rainbow dildo?
There are many reasons for someone to use a rainbow dildo. You do not necessarily have to be homosexual to want a fun-filled piece of rainbow-colored sex toy in your home. You could be someone who supports homosexuals. Also, you could be someone who likes the looks of a rainbow dildo and wants to have it. Or you could be someone who was browsing for a dildo and found just the right features you wanted with the bonus that the dildo also happens to have the colors of the rainbow!
Why do you (I) use a rainbow dildo?
I personally have a rainbow dildo because I love how fun and quirky it is! Also, there are so many different fantasies in so many minds of different kinds of people these days…you could pretend the rainbow dildo is the horn of a unicorn and go at it. You don't necessarily need the Unicorn Horn Rainbow Dildo for it. Honestly, nothing should be stopping you from having your fun. So trust me and get yourself a rainbow dildo today!