Fantasy Dildo Other Than A Dragon Dildo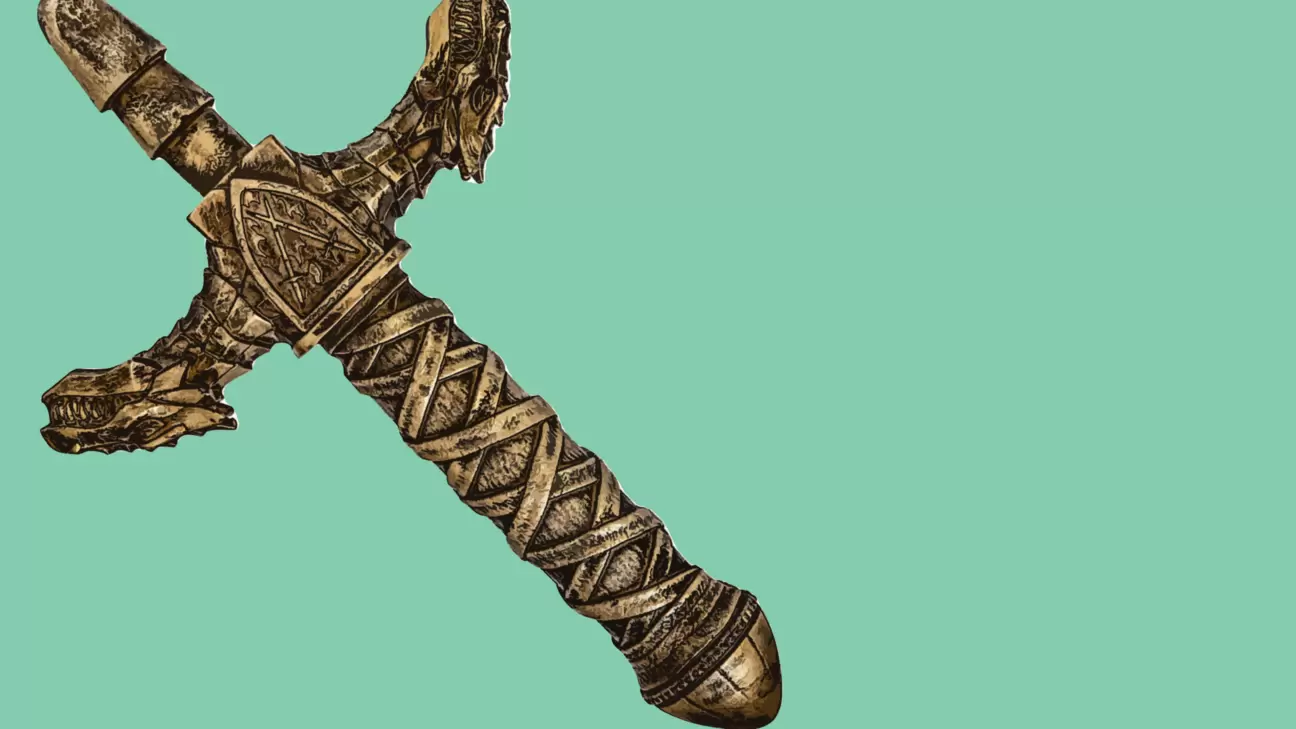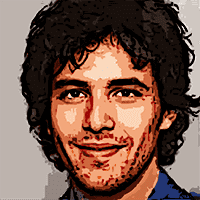 Written by
on , updated on
A fantasy dildo does not exclusively mean a dragon dildo. I mean, yes, dragon dildos make up a huge portion of that delicious pie (euphemism, people) called fantasy dildos, but there are just so many other options for you to consider. If you're into fantasy, if you imagine yourself with fantastic creatures from out of this world, or if you're simply bored of a dildo looking like a realistic male penis, this article about fantasy dildos is for you.
Some of my last articles about fantasy dildos have included dragon dildos, tentacle dildos, alien dildos, and even monster dildos (I'm going to go ahead and call that one a Halloween special article, okay. You can go check it out, along with dildos, I've talked about Halloween pranks and stuff that sounds quite fun). When it comes to fantasy dildos…can we ever put a stop to the kinds of fantasies a human brain can dare to imagine? Can you ever say, that's enough brain, now no more cooking up fantasies?
The answer to both the questions above is a no. Our fantasies exist in a world of their own. Human beings, with all their glory and power of imagination, will always find something or the other quirkier than the last thing we thought was the quirkiest ever. I remember a time when I was most dazzled by a good old dragon dildo. Those vibrant little things made me wonder how my friends were using it and why hadn't I had an encounter with them before…and now that I've sat down to write exclusively about fantasy dildos other than a dragon dildo, my mind has been further opened. I invite you to take this journey with me, welcome to the world of fantasy dildos.
Some Fantastic Fantasy Dildos For You
The list I've put together consists of only the best fantasy dildos. But oh, please feel free to go on your own search. I've only included five best and top-rated fantasy dildos, but you will yourself decide which one you like the most or which one you think is the best. Let's look at this list then,
The Realm Draken Dildo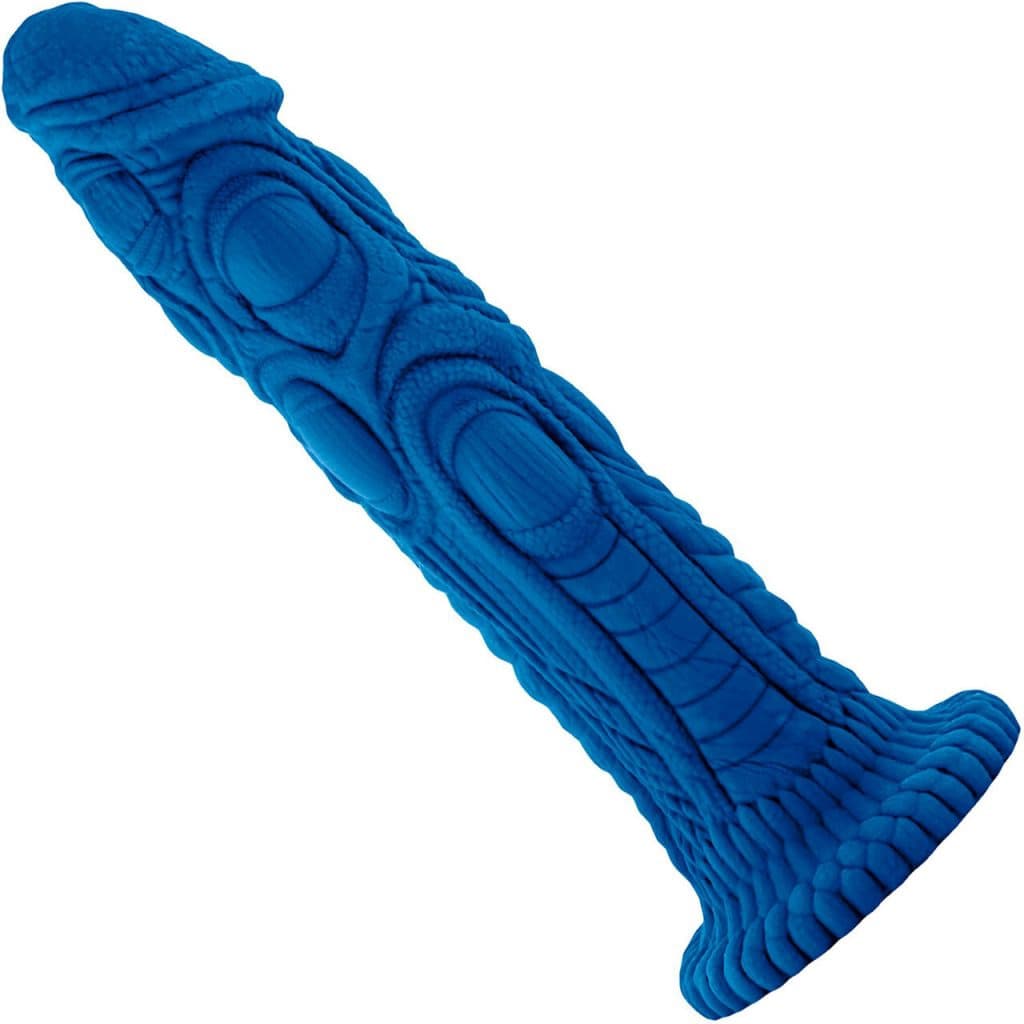 This one comes with a cool handle! Yes, but that's not the only reason it's on this list. This fantasy dildo is recommended because it's a great 7.75 inches long, has a ribbed texture, and did I mention the handle is a sword? You do have to buy the handle separately though. It sure did take me a minute to wrap my head around this fact because how cool is this! And what's cooler is it's made from 100% body-safe polyurethane and contains no fragrances, phthalates, paraffin, or latex – although it's always advisable to check for allergies. It is also easy to clean. The detailing on the skin and the texture is extremely intricate and this dildo is sure to impress you. Proudly add this to your dildo collection!
Triton Fantasy Dildo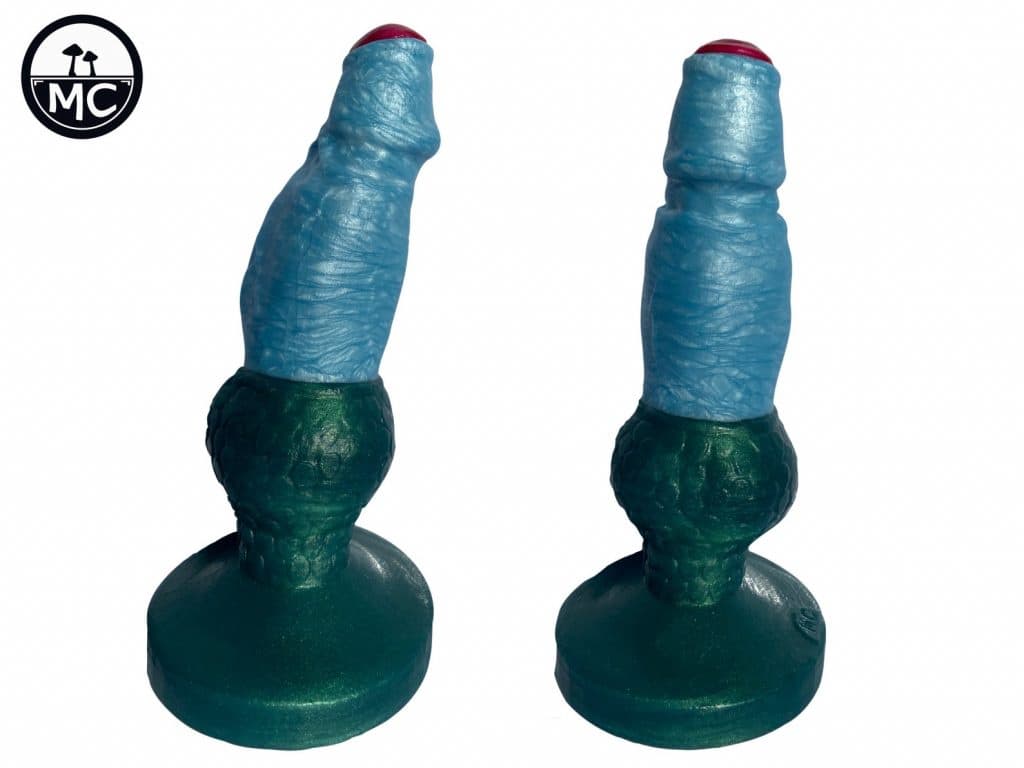 The fantasy dildo is for sea creature lovers! Coming in many exciting colors – including both sparkle and glow in the dark – the Triton is for anyone who has been mesmerized with mermaids or mermen at any point in their life. As an adult, you could take that interest and actually have an intimate experience with this most coveted sea creature. Even the sizes are aptly and majestically named: the 5.5-inch 'Mortal' and the 7 inches 'Mythic'!
Other than that, there are 6 pattern options, with different details for you to choose what you like the most. The default triton dildo comes with a suction cup for hands-free play but you can customize it to get yours without a suction cup if that's what you want. Triton, son of Poseidon, has an uncircumcised penis shaped like a human but it ends in a scaled knot. Triton dildo gives you the best of both human and the sea world.
Kthulu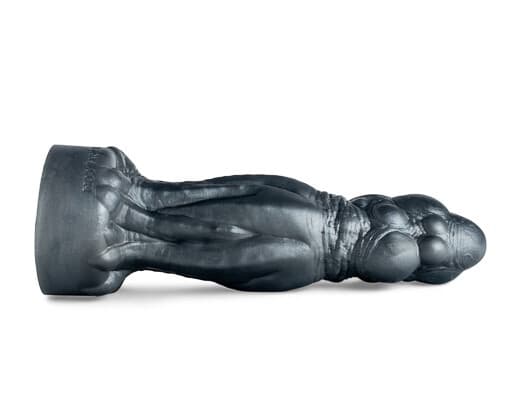 Don't just look at how it is shaped and decide how it's not for you…getting an intimate session with Kthulu has its own fantastic moments. This dildo has a thick bulbous head and an octopus-like texture running throughout its body. Ah but don't confuse these octopus or squid-like feelers to be like the tentacles of a tentacle dildo. Kthulu has more than one tentacle to go deep inside you with. To begin with, it is dark and exciting. Kthulu, being a mythical creature, commands an aura of reverence. This detailed sex toy comes in three beautiful colors and four convenient sizes. Even though, one could say this dildo is both a fantasy and a huge dildo because the small size of Kthulu stands at a majestic 9.5 inches and the XXL goes up to 14.25 inches. You can even customize how firm you want your Kthulu to be.
Cyclops Dildo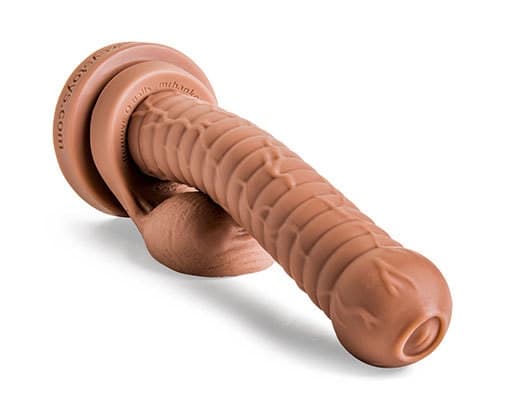 Anybody a Cyclops fan here? Never did I know before today that a Cyclops dildo even existed. But as we all know, some of us have quirkier fantasies than others. One day, someone must have had the crazy idea about crafting a Cyclops dildo because either they or someone they know said out loud how interesting getting intimate with a Cyclops would be and here we are. There's an artist named Aminder Dhaliwal who has drawn a whole comic book series on Cyclops and it's pretty cool. This actually could be one of the many reasons why fantasy Cyclops dildos exist today.
Whatever may the reason be, this Cyclops dildo, in particular, has the potential to be your favorite sex toy because it's almost 13 inches long. The shaft is long and slender, and totally ribbed, complete with veins to give it a realistic texture. As it comes with removable balls, this baby is sure to hit all your soft spots. It comes in three colors and is also made of platinum silicone so is 100% safe to use.
MÖAN-LNIR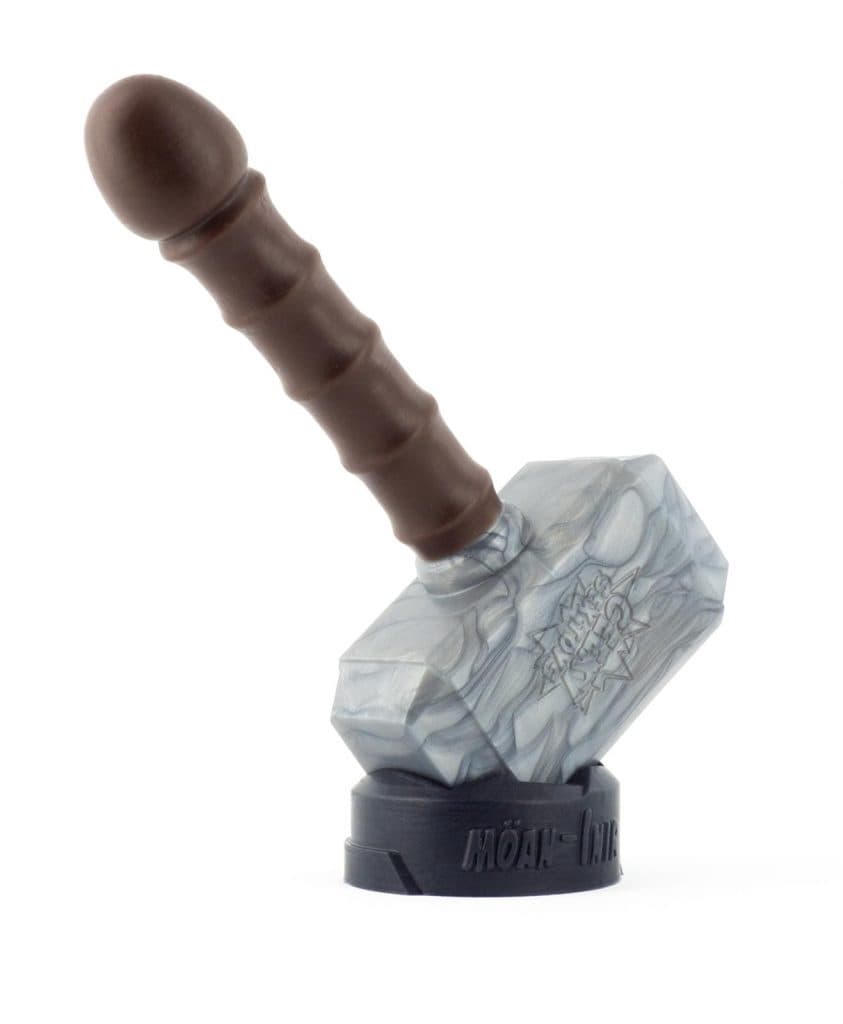 I've saved the best one for the last. The ultimate fantasy dildo, most obviously, has to be MÖAN-LNIR. Isn't the name smart? Isn't the design completely edgy yet sexy? This sex toy isn't just a fantasy dildo but a complete table piece as well…maybe that's why it comes with a stand. Made from 100% body-safe silicone, you wouldn't believe how safe this is to use. The firmness is on the harder side (it's a hammer, after all) and the length is 9.5 inches. The MÖAN-LNIR is also extremely easy to clean, just toss it in some boiling water.
This fantasy dildo is a must-have for every superhero fan or anyone at all with a sense of humor. Can you even imagine getting it on with a dildo modeled on a God's – albeit mythical – weapon? This fantasy dildo is handcrafted by a team who call themselves 'naughty nerds'. Well, Job well done, geeks. Get your MÖAN-LNIR today, because your thunderous climax awaits you.
What To Do With A Fantasy Dildo?
The very first thing you need to ask yourself is, why do you want a fantasy dildo? Or, why do you have a fantasy dildo?
There are many reasons why one would like to own a fantasy dildo. The primary reason is that you have sensual fantasy in your mind, regarding a creature or a mythical figure, which you'd like to fulfill. A fantasy dildo, supposedly belonging to that entity, helps you fulfill that desire. The second reason is that people like to venerate these dildos. A triton dildo or a unicorn dildo is considered special by some people. Using these dildos is like being with these mythical creatures of power and glory. Some people also like to collect these sex toys because of how unique they look.
Whatever the reason may be, once you have a fantasy dildo, don't be afraid to use it. Play with it, experiment with it, or even show it off to your friends as my friend did to me. Who knows, maybe you'll introduce somebody to this amazing world and they'll come up with their own set of articles about dildos!
What you most absolutely need to keep in mind is that you'll need lube. Lots of it, if I may add, even I'd you're using any kind of dildo or sex toy.
Some of my tips to use a fantasy dildo would be:
Change positions to experiment what position suits you best. It's all about having fun the way you want to and also being safe while at it.
Pair up your fantasy dildo with other sex toys – maybe a butt plug or a mini vibrator – for some extra stimulation.
Choose your fantasy dildo carefully and see what you like the most about it. Different fantasy dildos have different textures which give you pleasure in different ways. Find out how it works best for you, rub yourself, insert your fantasy dildo in a particular way or the other, see what gives you the most intense feels.
Also, go on, exercise those Kegels, it can't hurt to stay fit, can it? Have fun, you.