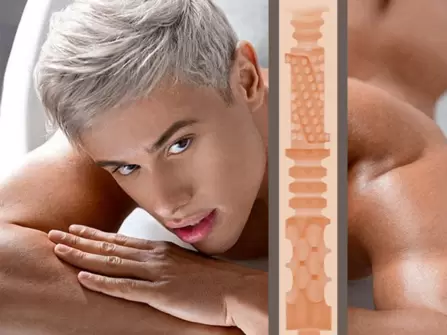 Alam Wernik
Overall Rating
4.65 out of 5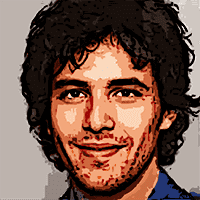 Written by
on , updated on
Alam Wernik Fleshjack
The dreamy blond hunk Alam Wernik is a Fleshjack boy. I am sure that each and every of Alam's fans are super excited about the Alam Wernik Fleshjack series.
The Alam Wernik Fleshjack series currently has two sex toys. The first one is a sleeve that has an orifice that looks exactly like Alam's butt hole. The sleeve is called Adonis.
The second item in the Alam Wernik Fleshjack series is a dildo that looks exactly like his penis.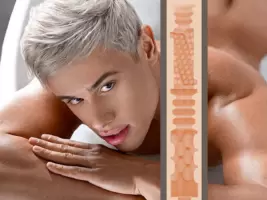 Order Now
How Alam Wernik Fleshjack Feels?
The Alam Wernik Fleshjack series has two items. We will review their sensations one by one.
Alam Wernik Fleshjack Adonis Sleeve
The Alam Wernik Fleshjack Adonis sleeve has an orifice that looks exactly like his butt hole and a sleeve with 4 different textures.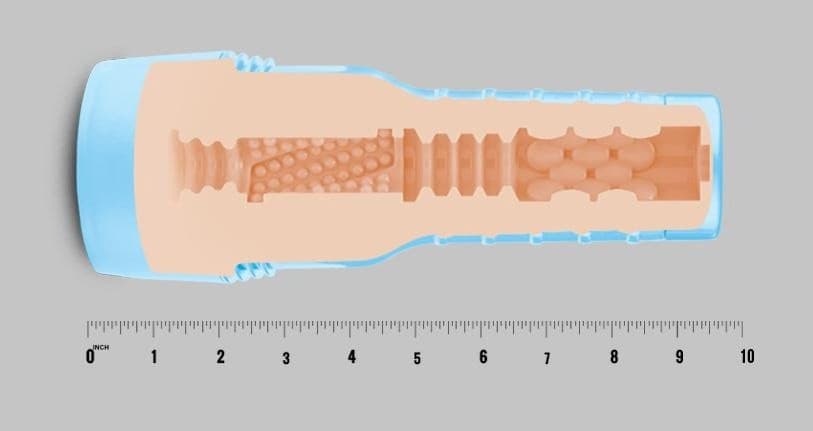 The first texture is quite similar to the third one. The only difference is that the first one is smaller and more intense.
The second texture contains a lot of small dots that give your penis a nice massage, especially when twisting the sleeve.
The last texture is covered with big elliptical dots. They're not super intense, so I would rate this sleeve as low to medium intensity.
It's a perfect choice for beginners. However, it could be not exciting enough for advanced users.
Alam Wernik Fleshjack Dildo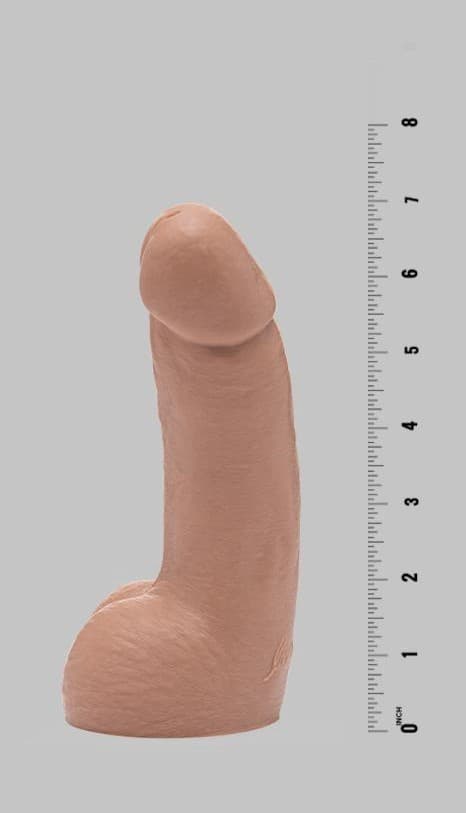 The Alam Wernik Fleshjack dildo is 7.2 inches long and just like the original itself – pretty wide.
The insertable length of the dildo is just a little over 5 inches.
So, length-wise, he's perfect for beginners. However, girth-wise, he will need a serious warm-up.
In terms of p-spot stimulation, due to very little curvature, it may take some time to find the right angles that work for you.
Yet, when you find them – it gets really good.
Alam Wernik Fleshjack Benefits
Even though Fleshjacks are all about pleasure, there are more benefits that they can offer you. When you choose Fleshjack, you benefit from:
Safe Sex
Currently, there are over 40 million people around the world that are infected with HIV. There might be even more of them since quite a lot of people don't feel any symptoms.
Owning a Fleshjack can actually help you reduce the number of random hookups in your life. This simple device can provide you with quality sexual experiences that are actually pretty realistic. So, with regular masturbation, you won't feel as horny.
Fantasy Element
Fantasy plays a huge role in sex life. Especially when we're talking about masturbation.
I'm sure that you've fantasized about doing it with your favorite porn star(s) at least once or twice.
Now, you can get the next best thing – their private parts delivered straight to your doorstep. So, if Alam Wernik is the one you've been dreaming about – get him today.
Hypoallergenic Materials
Fleshjack uses only top-quality, hypoallergenic materials. This means that you and your partner won't experience any unexpected allergies or skin irritations.
The Fleshjack dildos are made from medical-grade silicone. The sleeves are made from SuperSkin material. Both materials are hypoallergenic and of the highest currently available quality.
Real Feel
Not only are the sex toys materials hypoallergenic, they're also super realistic.
The SuperSkin, used for the sleeves, feels very similar to real human flesh, especially when warmed up to average body temperature.
The silicone used for the dildos has a similar firmness to a real boner. They're not too hard so that they would cause you any discomfort and not too soft so they wouldn't hold shape.
Discreet Billing + Shipping
Fleshjack respects your privacy. That's why each and every item that you order directly from Fleshjack's official website will be handled in a discreet manner.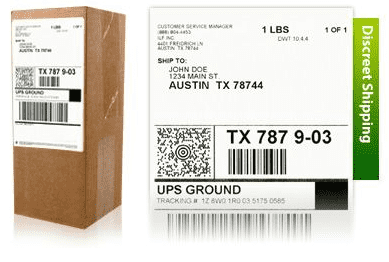 There will be no mention of Fleshjack in your credit card report. There will also be no mention of the brand on the packaging. The package will look similar to the one in the photo.
Also, you will be sure that you are getting an original item and not just some cheap knock-off. You can order directly from Fleshjack by clicking the link below.
Alam Wernik Fleshjack Reviews
You know everything about my experience with Alam Wernik Fleshjack items. Now, let's see how other guys felt about him.
Below you will find several Alam Wernik Fleshjack reviews, written by verified users that actually tried Alam's Fleshjacks.
Knowing what other people say helps you decide whether the items are right for you and will match your expectations.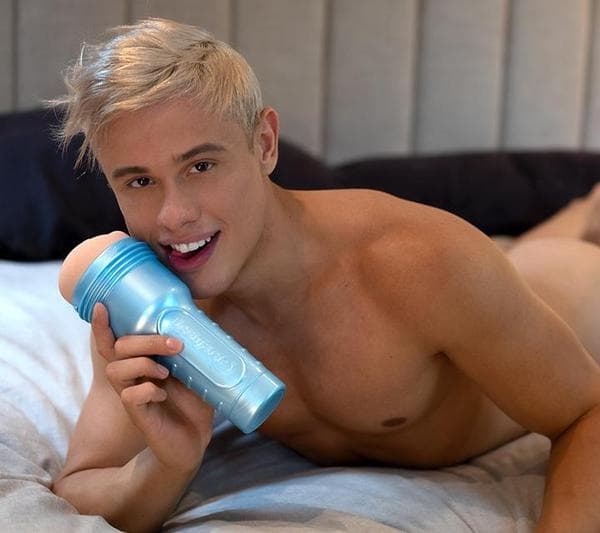 Alam Wernik Fleshjack Alternatives
Even though Alam Wernik Fleshjack items are exciting sex toys, there is a chance that you're looking for something else. That's why I made a list of some alternatives that you can choose from.
Alam Wernik Fleshjack dildo alternatives:
Alam Wernik Fleshjack sleeve alternatives:
Fleshjack Care Tips
Even though Fleshjacks are the luxury items of the sex toys market, they're not high-maintenance.
There are only a couple of simple rules that you need to memorize and follow in order to ensure the longevity of the sex toys.
First – hygiene is not a choice, it's a must. You need to wash your sex toys after each use. Otherwise, they will become the perfect place for various nasty bacteria to grow. I'm sure you don't want that later transferred to your private parts.
To wash the dildo, simple antibacterial soap and warm water are enough. The Fleshjack sleeve, on the other hand, will require some more attention. Yet, it's super easy. You can learn how to properly clean your Fleshjack here.
Second – lube is a must. Lube helps reduce the friction that appears when two dry objects are rubbed one against the other. In this case, friction can cause two bad things. First, it can irritate the skin of your private parts and we all know how sensitive it is. Second, it can ruin your sex toy, for example, rip the sleeve.
So, use lube to prevent these things from happening. The water-based one works perfectly with both Alam Wernik Fleshjack toys.
What's In The Package?
Here is a full list of items that you will get with a standard Alam Wernik Fleshjack sleeve/dildo order:
Fleshjack Boys case (blue)
Alam Wernik signature Adonis sleeve
Instructions for use and care
or
Alam Wernik 7.2? Dildo that's an exact match for his penis
Instructions for use and care
Sometimes you get complimentary pockets of lube. However, I recommend taking care of the lube in advance.
As I mentioned before, ordering from Fleshjack directly guarantees that you're getting an original item. Also, you will be billed in a discreet manner and your ordered items will arrive in plain carton boxes.
No one will know what's inside without opening the package. You can visit Fleshjack's official website by clicking the button below.
Additional Items
As great as Alam Wernik Fleshjack feels on his own, there are several items that you can use to upgrade your experience.
To upgrade Fleshjack sleeve:
Fleshwash and Powder are great for ensuring that your sleeve stays good as new. Also, it makes cleaning super convenient.
Fleshlube is more of an essential than an upgrade. Lube helps reduce friction and makes your experience with Alam smooth.
If you're the type of person who enjoys long hot showers, get ready to enjoy them even more. The shower mount will provide you with as many hands-free orgasms as you want.
To make your Fleshjack feel super realistic, you need to warm it up to human body temperature. The sleeve warmer is the easiest way to achieve that.
However, if you want the ultimate upgrade, you need the Launch. This exclusive toy will stroke your penis up to 250 times per minute. It's worth every single penny.
To upgrade Fleshjack dildo:
Just like the sleeve, the dildo needs lube. Fleshlube – a water-based lubricant is a great choice for reducing friction.
If you want your p-spot stimulated hands-free, get the dildo suction cup.
Overall Verdict
Overall, Fleshjack made another great collaboration which resulted in some exciting sex toys.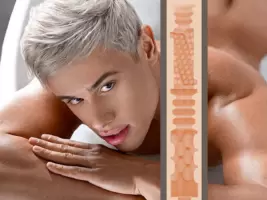 Order Now
The Alam Wernik Adonis Fleshjack sleeve has a low to medium intensity texture, so he's perfect as a first Fleshjack or if your penis is on the wider side.
The Alam Wernik Fleshjack dildo has an insertable length of around 5 inches and little curvature. He's enough to hit the p-spot right. However, may require some right-angle searching.