Sex Toys And Mental Well-Being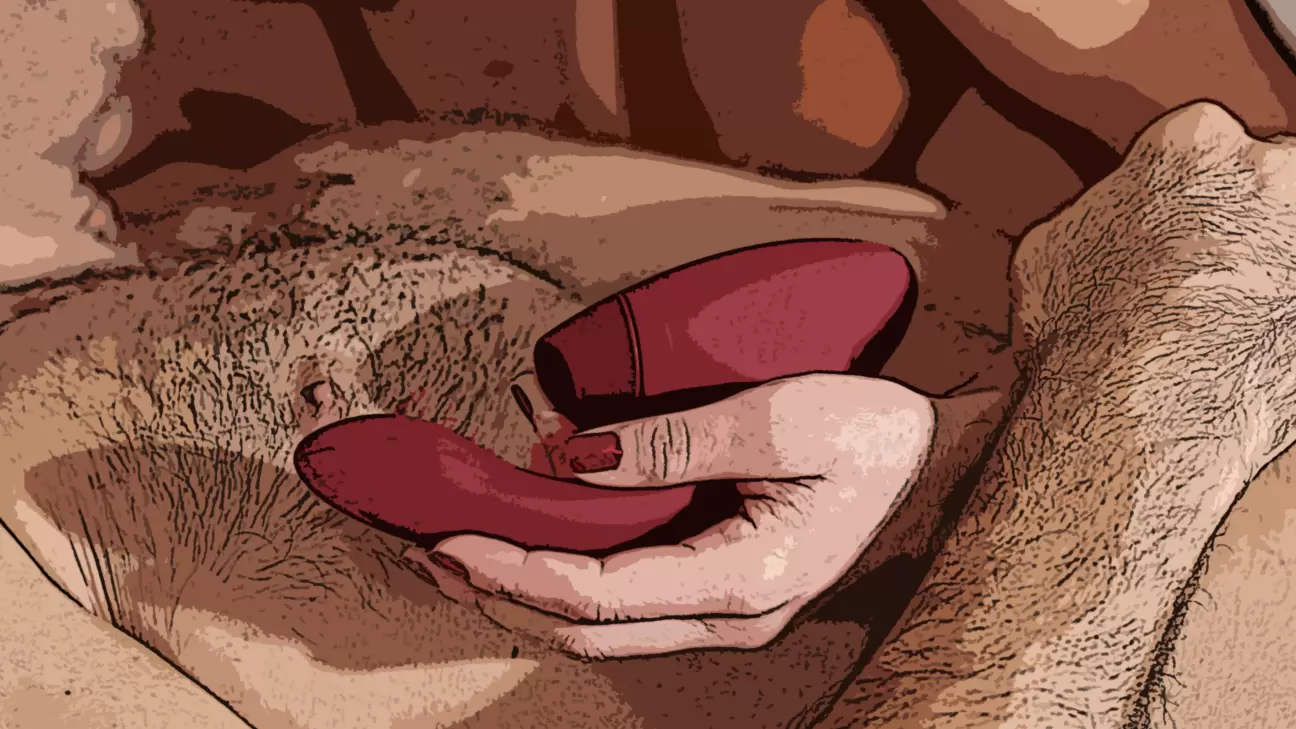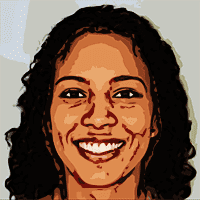 In a world where sexism and mutual judgments are second nature to many people, the usage of sex toys and the mental well-being of the user becomes a matter of grave concern. It's a personal matter to own and use a sex toy, for sure. But where this is concerned, the individual and the collective are connected to each other. 
And, we should know this connection if we are to understand the implications of using sex toys and the mental well-being of the user. Without even us realizing it, there are issues that many men and women face while using a sex toy – and they are not just on the personal level. 
Be it the fact that certain men find using sex toys emasculating in nature to certain women not being able to talk freely about it with anyone, it's time to take into consideration the position of sex toys when it comes to our mental well being. You might think it's a huge issue, (the 'what will people say?') when someone finds out you've been using these pleasure machines but it's really not.
Really, who should we turn to when we need to know more about these personal gadgets? Especially the first-time users, they have so much to think of when they're buying their first sex toy. It's never really entirely physical to choose your sex buddy, even if it's made of 100% body-safe medical-grade silicone.
There are a lot of unanswered questions here. 'How do you feel when you use sex toys?' – This question doesn't really always ask what your body goes through. What runs through your head when you put a foreign object inside your body is also part of the inquiry. So, it's time we addressed some general inquiries to ease up your mind.
Why This Article Is Necessary…
Not being informed or being bottled up will always lead to you being mentally unwell. If asking your friends or family is not an option, reach out to the people at the store to know more. If you're shy, then articles like these are just what you need. The bottom line is for you to be mentally satisfied with what you're using.
When it comes to sex toys, there are also certain issues being talked about quite frequently in today's world. Believe it or not, the most prominent question in people's minds is, "do we really need sex toys?" The answer is an obvious yes, many of us would agree in haste. But the question remains, why do we need sex toys? It's all in a user's mind.
Until and unless we understand and accept completely the full implications of why sex toys are important, and rather a fun necessity in our lives, we'll continue to question their use and how they're affecting us. This article circles around the most relevant issues connecting mental health and well-being to sex toys – on both personal and collective levels.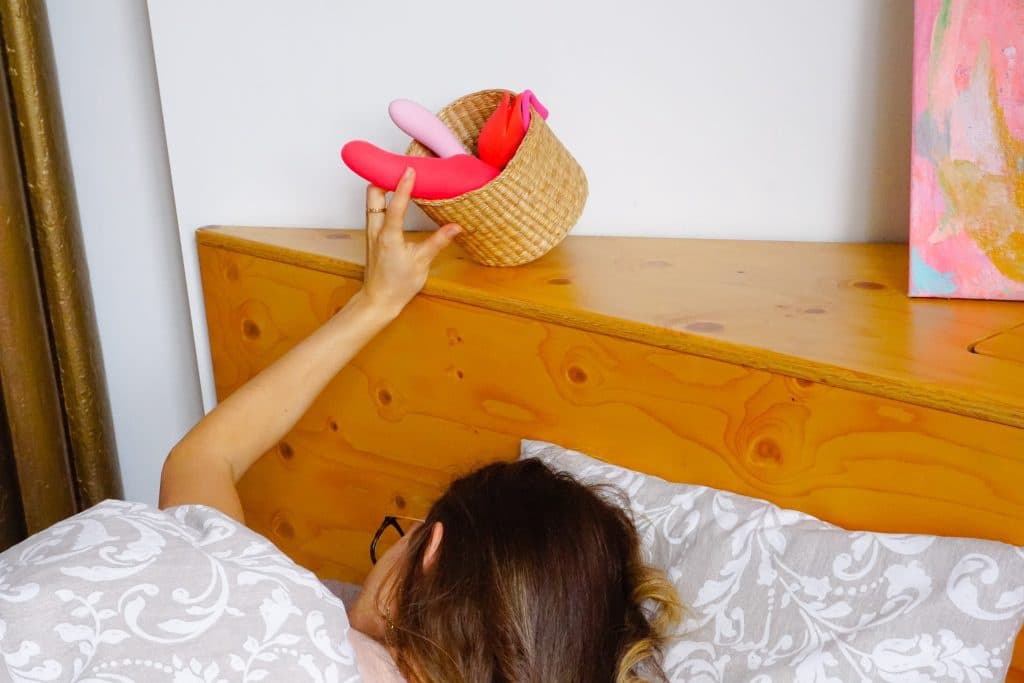 Other than discussing why they are important, we'll also take a look at what benefits we can reap from using these sex toys. And finally, it's only a recent phenomenon that many men and women have started indulging in their pleasures more freely. When we talk about well-being, every mark that falls on your skin leaves its impression on the brain. 
Therefore, proper usage of sex toys is also an extremely crucial matter to be discussed for the overall well-being of a person. After you're done with this article, you'll not only know why sex toys are making your mind happy (oh yes you definitely need them) but also know a thing or two about how to use them in the safest possible way!
The Benefits: To Simply State Why We Want Sex Toys
Yes, I said 'want' and not 'need' because more or less, it's our wants of unparalleled pleasure that makes us look for hot pink dildos online. It's a want that arises in our minds. But then again, it's not all pleasure that we get, or at times seek, from sex toys. Some benefits, needs or even wants, are bigger than that and can impact your mental well-being.
Getting to know yourself and your desires
How many times has it happened that you were turned on, and your partner was right there, so you did it (obviously)…but, you didn't attain the pleasure that you thought you were looking for? This is called sexual dysfunction and it can lead to unsatisfying sex life.
It's an extremely common thing that happens. You and I have built up having sex with a person we love in our heads to be magical and extraordinary and something that makes us feel like literal firecrackers were going off somewhere in the nether regions. This happens, I'm not saying this doesn't happen or it'll never happen, but the truth is…it doesn't always happen like that.
A lot, and I mean multiple, factors go into the perfect orgasm. You've got to touch yourself or them in a particular way, you've got to know what makes you feel good and you've got to know when it'll work the best. So the question is, how do you find out what moves work the best for you? The answer is right there staring at us in our faces: we use a sex toy to see what works for us.
Many people might think that their sex life is bad because their partner and they aren't compatible. That is a wrong notion to have. And this almost always leads to strife with a partner. If you use a sex toy, you'll know what you desire – then you'll communicate that desire to them. This will increase transparency between you and your partner leading to a healthier relationship.
People who have never used a sex toy never know that there are some zones in their bodies that, when handled in a proper manner, can actually set off fireworks. Using a sex toy, first and foremost, reveals your desires to yourself which leads to a healthier and open you. When you communicate these desires, it also improves your relationship with your partner!
Building body confidence
What function do you think the clitoris has in a female body? Would you contradict it if I agreed with multiple others and said the clitoris exists solely because it's their to give us pleasure? Biologically speaking, birth is a complicated process. And nature needed to make sure that people continued reproducing, otherwise, we'd all not be here.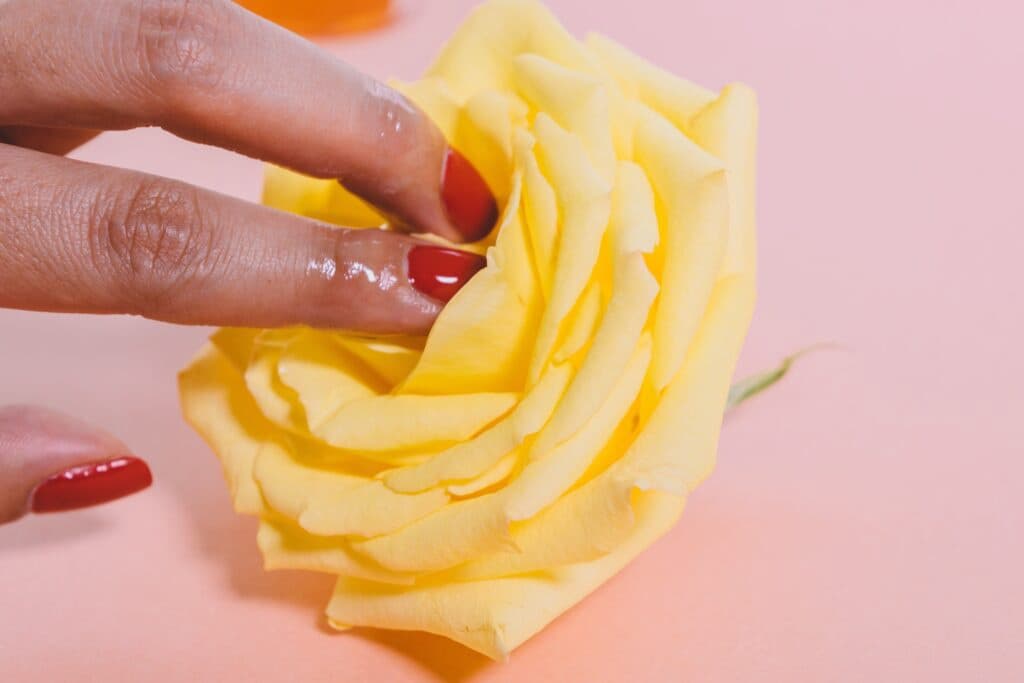 For men, the source of bodily pleasure is quite obvious. For women, not so much. But even then, it wouldn't be a wrong theory if we were to assume the clitoris exists because nature wanted to be generous to women as well. We don't engage in sex to just reproduce anymore, but the pleasure is still ours to have.
Now, how many of you masturbate regularly? It's not wrong to assume that men masturbate much more frequently than women. This, sadly, again is a mind playing tricks on us. I don't want to be sexist so I'll also mention that there are men also who find masturbation as something…dirty. I've read multiple articles about how men and women were told not to pleasure themselves because it was wrong. 
It makes me thank the heavens (ironically, because guess who has the most problem with masturbation: God, apparently) that we're not all told masturbation is a sin or something like that anymore. But even now, many people hesitate to pleasure themselves. So getting a sex toy can be out of the question for them.
And this is exactly why you should get one, even if you're scared of this 'unholy' thing. This thing is tried and tested to make sure you meet your maker, and in a good way. Once you start to realize how comfortable you can be with your body, that shyness, and that hesitation will go out of the window.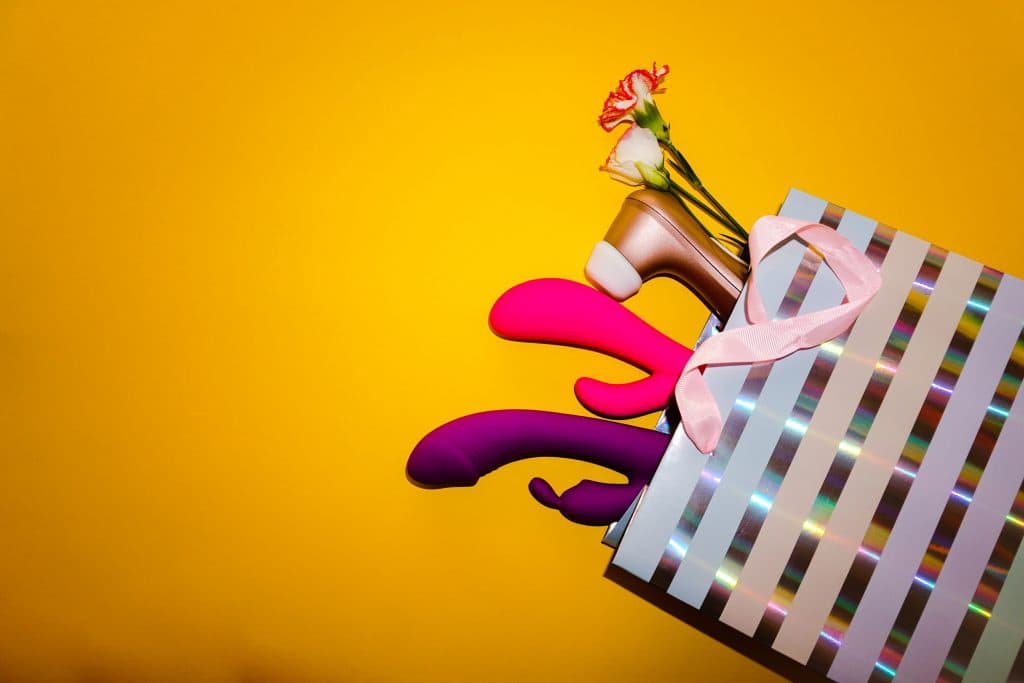 You will be happier, I swear. People who masturbate more have a close relationship with themselves and that's one of the biggest benefits of the sex toys and mental well-being relationship. Don't feel guilty after you've done it – that is the trick. You haven't done anything wrong by putting 3 fingers inside you. (Although make sure those fingers were washed.) Once you see that it's not hurting anyone, and causing you immense pleasure, your confidence will increase.
You'd want to indulge in more activities that allow you to be open and take charge. I'm not kidding, masturbating when you want to, without a doubt or a hint of guilt is a powerful feeling. Fingers and well and good, but a sex toy takes it all one step ahead. You do not know what you've been denying yourself till you've had a taste of it.
Some More Direct Mental Benefits Of Using A Sex Toy
We've been discussing above why one should get a sex toy and how it helps us in our lives. And for this section, let me tell you the direct benefits a sex toy has on your mental well-being. 
Improved sleep patterns
Sleeping is necessary, everyone would agree, hands down. Some of us would also agree that our sleep patterns are all messed up due to one reason or another. Sex helps you sleep better. If you've been feeling tired the next day when you had a wonderful night with a partner, the reason is that your body is exhausted.
A lot of things going on inside a human body while having sex. Hormones are released, muscles are contracted, and your heart starts to beat faster leading your blood pressure to go up and down. If all of it wasn't so much fun, sex would be extremely tiresome. Getting lucky helps you sleep well because your body has worked for it and earned its resting time.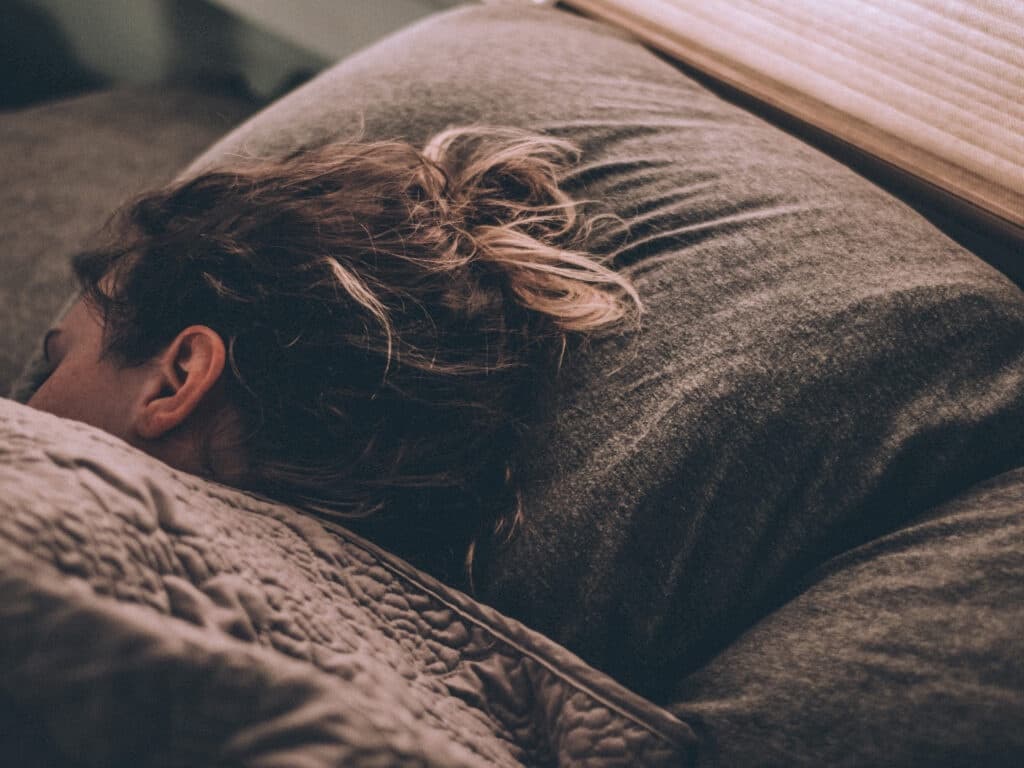 (Read: In the earlier times when jobs and deadlines and the concept of "well-earned rest" did not exist, reproduction was it: the only purpose. If you've emptied your future babies somewhere, you've earned your rest, says mother nature with love. This sort of makes me hate human development at times but it is what it is.) Anyway, so in today's world where routines and weekdays very much exist, sleeping patterns are a joke.
Enter: the sex toy. A partner might have to wake up early the next day, but your sex toy doesn't have to – use it at your convenience! If you're an insomniac, bring that dildo out and see how wonderfully you sleep. Well, of course, you're not to make this into a habit. But believe it, two things go hand in hand here – first, you're all confident and body positive because masturbation is self-love and second, you sleep better because you've tricked your age-old body into believing your rest was earned. 
Reduced anxiety and relief from stress
Again, putting two and two together, sex leads to releasing of the happy hormones and that leads to a reduction of anxiety and relief from stress. Where having sex with a partner can lead to issues like sexual dysfunction, a sex toy has no such problems.
Even when you and your partner have no issues in bed, it's not always convenient for you to get it on. A sex toy helps at those times. And it never hurts to know your body more intimately by exploring it with a sex toy. In fact, it's almost always more sexually liberating and promotes self-love.
To Conclude The Relationship Between Sex Toys and Mental Well-Being…
Getting a sex toy and using them can be beneficial for both the body and mind. After a discussion on the positive effects of using a sex toy on the mind, it should be mentioned that being safe also means taking care of physical well-being. 
Always use silicone sex toys and check the ingredients for unsafe materials. (Refer to this article on how to identify and avoid unsafe sex toys.) And finally, don't forget to sterilize these bad boys. For your physical and mental well-being, make sure to be mentally and physically cautious with these sex toys!