How To Use Sex Toys Alone And With Partner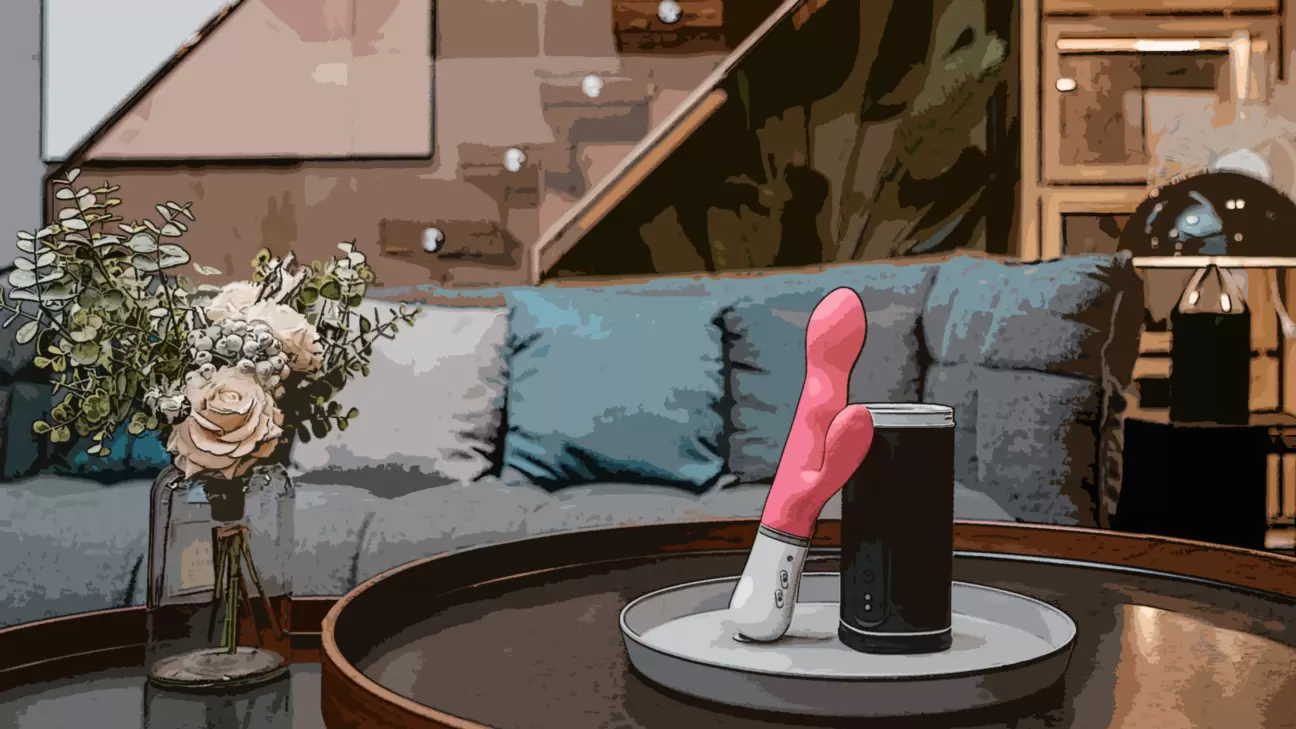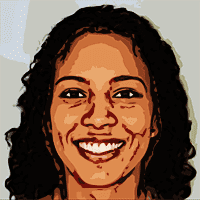 I came across this great article where a woman talks about how she had the best sex of her life for a year. All this without even having to do much except push a button and switch a sex toy on. Well, to be technical, she had to do a bit more than that. It was a solo sex toy play, not magic. But the article got me thinking about using sex toys solo or with a partner.
I needed to write something which spoke along the lines of what that woman was talking about. How do we become pros at using sex toys for our solo sessions? And if not going solo, what tricks will help us master using sex toys with a partner? Attaining the big O, after all, is the ultimate goal.
So here in this article, I've decided to talk about everything. And by that I mean you'll find the best options for sex toys. You'll find tips on how to use sex toys solo or with a partner; and because I like research, you'll also know how many different kinds of sex toys there are. After all, if you don't know what is out there, how will you choose what you want?
The Hottest Sex Toys Ever: Types And Examples
There are simply a million options out there for you to choose from. There are two sides to this, first, you either get excited about owning them all and starting your own collection… Or you're biting your nails thinking which sex accessory to get for yourself. This is where this article comes in, as a much-needed guide for you.
First, let's get familiar with the types. Apart from anal and vaginal sex toys – and vaginal sex toys can be both external (clitoris stimulators) or internal (dildos, vibrating or otherwise) – there are masturbators and miscellaneous. cock rings, BDSM beginners or advanced toys, and some other sex toys (like vibrating panties) fall under the miscellaneous section.
Now, if we were to talk about subcategories, there are both suction toys and bullet toys coming as different types under vaginal sex toys. Anal beads and anal plugs are again subcategories for anal sex toys. It can all be quite overwhelming because newer models of sex toys are emerging as we breathe.
How To Pick My Sex Toy?
One thing to keep in mind while buying a sex toy is you can't just own one and keep the rest of it at bay. Think of a sex toy as any other accessory you might have. Like, you might have a favorite pair of shoes but you'll still buy other shoes, won't you? Or ties, there's an office tie and a fun tie and a casual tie – a different one for different occasions, isn't there?
Similarly, your first sex toy should be something you'd want to experiment with. Maybe you're interested in exploring the butt, so anal beads it could be. Or maybe you want to start small, so get yourself a bullet vibrator. The trick is to know what you want. Browse online, ask your friends and choose a safe sex toy to be your first.
It's okay to pick something your friend owns and recommends. It's okay to clean your partner's sex toy thoroughly and use it together before buying your own. Unless you absolutely know what you want, first you pick a sex toy for yourself that other people think you might like. And then you buy what you know you'll like because that's how you grow your collection!
Take A Pick From These Sex Toys!
Now, I'm aware not everyone has friends or family who can talk freely about sex toys and give recommendations. I sort of lucked out in that matter. My first sex toy was a gift from a friend! Anyway, for people who are relying completely on this article, here is your list to refer to.
I've put together a go-to list of sex toys of the basic types for you, based on whatever you're in the mood or need for. And the special thing about them is, all of them are beginners friendly!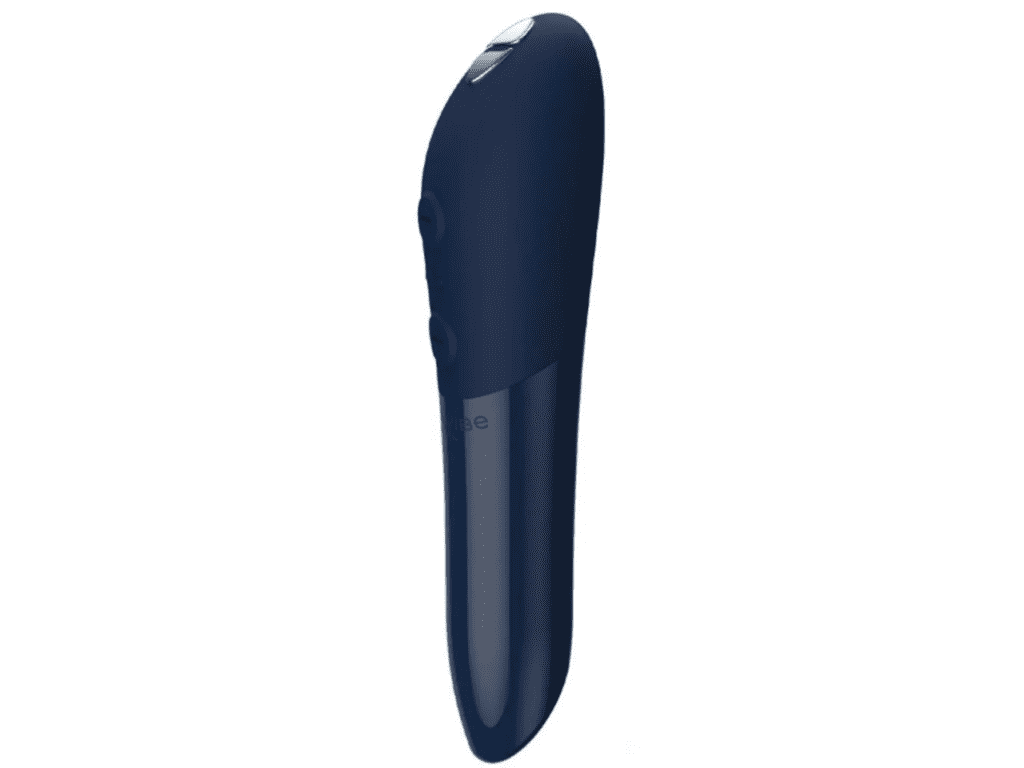 We-Vibe Tango Bullet Vibrator: It's the best sex toy to start with! It can be used both with a partner or solo. When using solo, take it in the shower with you and see what it feels like to use a sex toy. The small size of this bullet vibrator is perfect for you to get acclimatized to vibrators. When using it with a partner, use it for clitoral stimulation while your partner penetrates you – from front or behind.
Because of its small size, We-Vibe Tango Bullet Vibrator isn't ideal for penetration itself, and maneuvering it inside your body won't be super easy as well, so keep that in mind that it's the starter sex toy for clitoral stimulation only.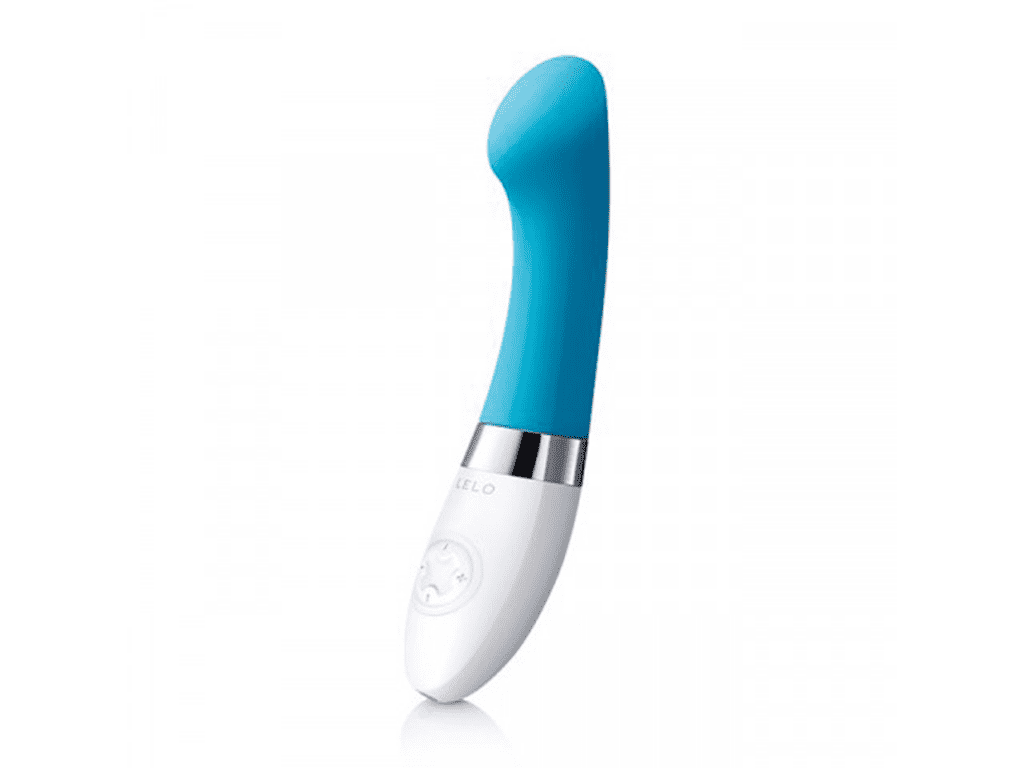 Lelo G-Spot Vibrator: One of the best internal vibrators for beginners is this Lelo Gigi 2! Also known as the shiver maker, this vibrating dildo doubles up for some clitoral play as well. Begin with some external stimulation, penetrate yourself with it and go ahead and ride it till you orgasm.
This is best for solo play but who am I to stop you from using this for double penetration? It is suitable for both the vaginal and the anal cavities. While you're having a sexual encounter with your partner, you can use it for pegging as well!

Penis strokers: they come in numerous shapes and sizes and are as popular among men as vibrators are among women. Use our comparison tool, enter your dimensions and find the solution that actually works for you!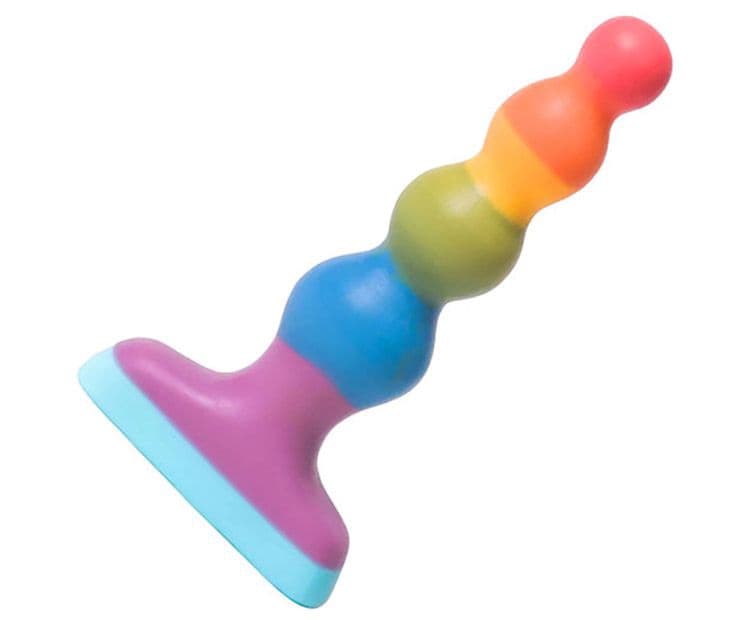 Anal toys: You and I can both agree, that this is a must-have if you're anal-friendly. Be it for experimenting for the first time or for wanting to go a size big when you've already been dabbling with anal sex toys a bit, this will help with both. This is best used with lube, like many other sex toys and especially anal sex toys.
These come in various sizes and will help you take the next step when it comes to anal sex. Also, what's best is, that you can place a vibrator at the base of these butt plugs and transform these into vibrating butt plugs!
Tips To Go Pro While Using Sex Toys Solo
Well, the trick is to remember that mood is everything. You count be studying for a final, under serious pressure, and suddenly be sitting with a boner for no reason whatsoever. And at times, you could be trying for much longer than you thought it would take and there still would be no sign of it. So, the mood is what gets you going when you're thinking of a solo session.
Even for women, it's arbitrary what makes them wet. It could take a long time to get there if you're only after the orgasm and not willing to realize that orgasm comes when the body is ready for it. But since it's my job, more or less, to know these things I've pinned together some tips that help a rock a solo masturbation session.
So, assuming you've chosen your sex toy wisely, here's what you do next:
Wait till you're ready. You don't just start using your sex toy on a random Wednesday afternoon just because it arrived Tuesday evening after work. Wait till you're excited enough to use your toy. This excitement adds to the foreplay of a solo session.
Here's a pro tip: Till you're excited enough about using your sex toy, read the manual. Yes, instructions are necessary – not every you is 'unwrap, switch on and insert'. Read how to use a particular sex toy, how to recharge it, store it, and clean it, and only then you are fully ready to use it.
Set the mood. So, you're up to date on all the information and ready for action, good, now set the mood. You do this by taking the time out necessary for your solo sex toy session. Make sure you have an hour or two to enjoy what you're doing and that you're not rushing yourself to climax.
Pay attention to the environment. You need to make sure you have everything you need, starting from wipes to candles. Yes, string in some fairy lights and light some candles if need be. This will help you get yourself comfortable and you'll also be ready for clean-up later, if necessary!
Therefore, to sum it up, first, you have to buy a sex toy you like. Then, make sure you know everything about how to operate it and clean it. After setting the mood and making sure you have everything you might need during and after your solo sex toy session, clean your sex toy before use and take as long as you need to relax, unwind and enjoy your new best friend!
Tips On Introducing Sex Toys In Bed With Your Partner
Using sex toys with your partner can be satisfying to the next level. It's one thing to give yourself to your partner alone and a different thing altogether to bring a sex toy into the equation. This is like polyamory, like demanding the presence of a third entity but here you and your partner control the involvement of this third party.
Well, the first thing to do is talk to your partner and make sure they're comfortable using a sex toy. Many people have yet not used a sex toy ever. It can be weird for some people, thrilling for others, and might bring insecurity to your relationship if you're not open to talking about it.
Please know that sex toys might make sex so much hotter…but it doesn't make it better in a way that might eliminate you or take your partner away from you. Sex toys are introduced for fun only. They can give you toe-curling orgasms, yes, but not if both you and your partner aren't comfortable with it.
The ultimate tip is using a sex toy with a partner is talking to partner to see if they're comfortable with it. Then comes choosing a sex toy together or maybe introducing a sex toy you already like. Reading up on that particular toy, coming up with ways to use it together, and keep experimenting is the way to go!
Frequently Asked Questions
And finally, let's end with some FAQs because since we're talking about everything, why not these?
Can we get infections from our own sex toys?
This is a bit tricky to answer because if I say no, I have a feeling you'll never wash your toys. But then again, one seldom gets infections when they use a sex toy for self-pleasure. If you don't share your toys with anyone, the chances of infections are really low.
But your own bodily fluids will definitely come in contact with the surface of the sex toy. Due to this, the building up of bacteria on the surface can harm your sensitive organs when you use the sex toy next. This is why you should always wash your sex toys before and after using them.
If you're not much keen on washing your sex toys – which should never be the case but if at times, it is – consider using a condom. All sex toys come with exclusive washing instructions and they should be followed. But at times, when work or being tired or lack of time stops you from washing your sex toy the way it should be, use a condom on the sex toy and discard it after use.
This way, you can simply just rinse your sex toy after use. Then later when the situation permits, wash your sex toy in the proper way. This technique can be used both when you're using the sex toy solo or with a partner.
Do I always need to use lube with my sex toys?
It depends on the type of toy. For some it's a must, for others it's optional. While you don't always need to use lube with your sex toys but you should always know that lube makes the experience better. I mean, there are multiple articles right here on this website about lube so I am an advocate for it. Using lube makes having sex or using a sex toy so much easier.
The extra lubrication helps with painless insertion – that's why lube is recommended for first-time sex toy users. It's an alien feeling for a first-timer to insert something inside them. Even when you're wet or extremely horny and you know you want something inside you – in this case, a particular sex toy – it can be an uncanny feeling when a non-living object touches you for the first time.
Lube helps with the insertion and makes your first-time sexual experiences hassle-free. And even if you're not new to exploring your sexual side, when experimenting with new kinks or trying out a remote fetish, always consider using lube. Other than reasons that have to do with pleasure, there are also multiple times when you might need to use lube.
At times, when your body is not producing enough natural lubrication, an external lube can come to the rescue! Or when you know some extra lubrication will help (I'm talking about the backside), feel free to be generous with the amount you're using! Also, refer to this guide to find out which lube will suit you best!
Am I still a virgin if I use sex toys alone?
This question has come up quite a few times and I wish to address it. The answer is subjective as there are two ways to look at it. In the basic sense, if a person with a vulva has an intact hymen they're considered a virgin. All vulvas have hymens since birth and the reasons why a hymen is torn are many.
These reasons can be both sexual and non-sexual. For instance, a heavy fall or serious injury or even certain sports like horse riding can result in a torn hymen. While masturbating, it's more than natural to cause a tear to the hymen when or if a person gets excited. In the technical sense, the person isn't a virgin anymore but that's hardly an acceptable inference.
Rape victims, other non-consensual and people who have had oral sex or have had orgasms without penetration are considered virgins by some people. Personally, I think the concept of virginity is relative and needs to be tackled in the same relative way. There can be no definite definition of it.
If you've willingly decided to have sex with someone, you're not a virgin anymore. Sexual penetration or otherwise – in the case of homosexuals – will lead to loss of virginity if the above condition is met. The definition of having sex here also becomes relative here, as fingering or anal sex can lead to consensual sex and subsequent orgasm.
To Conclude…
Sex toys can be fun both with or without a partner! Remember that it's necessary to be safe by reading the instructions on how to use a sex toy in the proper way. Cleaning a sex toy regularly is also one of the basics of owning such a toy. And finally, don't forget to mix and match while experimenting with them!