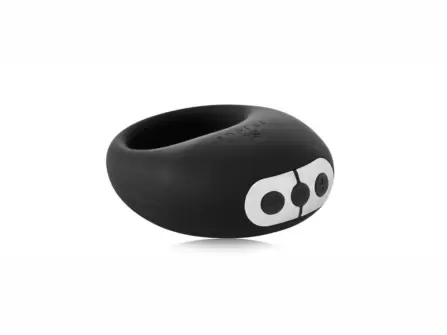 Je Joue Mio
Overall Rating
4.68 out of 5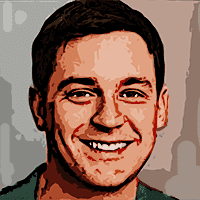 Written by
on , updated on
Je Joue Mio Review
In this Je Joue Mio review I will tell you all about this vibrating penis ring and how it can benefit any straight couple's sex life.
Je Joue mostly specializes in sex toys for females. So, there's no surprise that they chose to create a penis ring that can also stimulate the clitoris of your partner.
Naturally, testing it required input from my girlfriend, so I have her to thank for this Je Joue Mio review.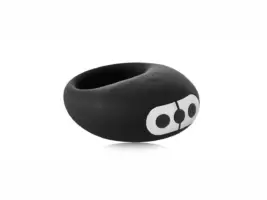 Order Now
Testing male sex toys is exciting, however when you can get your partner involved, the experience is 100 times better and more fun.
So, we ordered the penis ring and once it arrived, spent the whole weekend testing it. Here's what we discovered:
Je Joue Mio Benefits
While testing Je Joue Mio, my partner and I witnessed some really good things about this vibrating penis ring. Overall, I can say that had a lot of fun with it. That's what it's all about, right? Yet, to put it in more details, here's the good about Je Joue Mio:
Prolonged Erections
Just as you would expect from a penis ring, my erection did last longer. To put it in numbers, I would say 30-40 percent longer.
The elastic silicone band feels comfortable around the penis and is quite stretchy, so it should fit nearly any cock size.
Clitoral Stimulation
Je Joue Mio is designed to give pleasure to females. So, it is large enough to reach your lady's clitoris in nearly any position.
Another quite fun thing my girlfriend told me is that playing around with it as a vibrator before the intercourse happens is a huge turn-on. So, don't forget the foreplay.
5 Speeds and 5 Vibration Levels
This vibrating penis ring has 5 different vibration modes. According to my partner, all of them are pleasurable, yet she found 2 of them to be her favorite. So, I guess your partner will discover theirs as well.
Each vibration mode comes in five speeds, so you can start slow and as the sex intensifies, you can intensify the vibrations. Combining 5 vibration modes with 5 speeds each gives your lady friend 25 unique experiences to enjoy.
Easy to Control and Recharge
Je Joue Mio is easy to control for both partners. So, you can switch turns on who has control over it. At any time of the intercourse, your partner will be able to adjust the vibrations according to her needs.
What I discovered is that higher-level vibrations also give my penis and nuts some action, which actually makes it harder not to cum fast. So, all of you guys are also in for a treat.
The cock ring is easy to take off. You won't need any batteries since it's fully rechargeable via USB cable.
Simultanious Orgasms
Since your girl can control the intensity of the vibrations, you can actually reach simultaneous orgasms. In this sense – communication is the key.
If you tell your partner when you're about to blow up, she can intensify the vibrations on her clitoris and you both can enjoy a simultaneous orgasm.
Discreet + 1 Year Warranty
Today sex toy companies value your privacy. Je Joue offers discreet shipping and discreet billing. So, your bedroom joys remain in your bedroom.
Also, the Je Joue Mio comes with a 100% satisfaction guarantee and a 1-year warranty. So, as a buyer, you're fully protected. In case your penis ring breaks or malfunctions, you won't be left with nothing.
How Je Joue Mio Works and Feels?
Using Je Joue Mio is very simple and straightforward to use. From the men's perspective, you simply need to stretch the silicone band and put it on. If you're the one in control of the vibrations, the penis ring comes with 3 buttons that are easy to reach and press. Two buttons with + and – signs allow you to control the vibration intensity while the button in the middle switches vibration modes.
From the female's perspective – you just need to learn to control the same buttons as a man does and adjust the vibrations according to your needs. Since it's designed to stimulate your clitoris, it's in a very reachable position nearly at any angle.
In terms of how it feels, there's also the perspective of the male and the female. Here's what me and my partner discovered:
The Male Perspective
Well, wearing this cock ring felt similar to wearing any other one that is of high quality. The elastic band wrapped perfectly around the penis and made a perfect tension – not too tight and not too loose.
Controlling it was easy and didn't bring me any discomfort or difficulties. Even in the most intense moment, I was able to easily enhance the vibrations.
It prolonged my erection time by 30-40 percent, so overall I find it a good score. Another thing I enjoyed was the two most intense vibration levels as they pleasantly stimulated my nuts and made the sex even more pleasurable.
The Female Perspective
From what I saw with my own eyes – she enjoyed it. However, let's see how it felt for her in more detail.
She told me that the first time we used it, she enjoyed it but not to the fullest, as she was trying out different modes and intensity levels, it seemed more like a chore.
However, within the next couple of rounds, she found her way around the controls, discovered what intensity she likes. So, the chore started turning into pleasure.
After 3-4 times, she said she no longer thought about it, and controlling it didn't take any effort. So, she could relax and enjoy. That's when the fireworks started.
So, in short, from a female perspective – practice makes perfect.
What You Get in The Package?
Just as promised, the Je Joue Mio vibrating penis ring arrived in discreet packaging. So, no one will be able to spot what you're getting.
Once I opened the plain box, I found a very luxurious one inside with beautiful patterns. Based on the box, it's quite easy to say that their target audience indeed is females.
But enough about the box, let's look at its content. Here's what you'll find once you open it:
Je Joue Mio vibrating penis ring in selected color (purple or black)
Magnetic USB charging cable
Detailed user manual
Promo pamphlet with other sex toys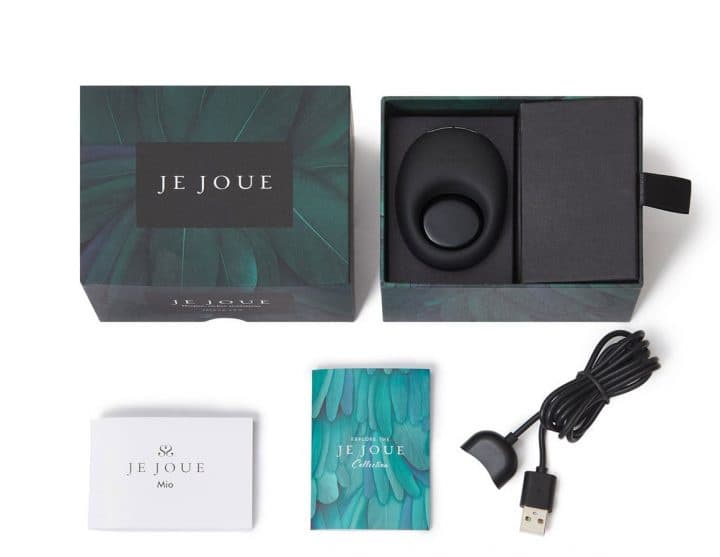 While with cock rings lube isn't a must, I would recommend using some water-based one. At least for the clitoris stimulation. It makes it a lot more pleasurable.
Otherwise, everything you need is already in the box, so you can grab your partner and get down to action.
Je Joue Mio Downsides
While this cock ring has a lot of benefits, we still faced some downsides when using it. Overall, they are very minor and there are very few of them. One of them will be irrelevant for most couples:
Could Be Too Tight
While Je Joue Mio can perfectly fit nearly all penis sizes, it could be too tight if you have a super-wide cock.
Even though you will be able to put it on, the pressure it gives could bring more discomfort than pleasure. However, as I said, most dudes will find the size right.
Takes a Few Time to Learn to Control It
Since my partner was more in charge of the vibration modes, it took her a couple of rounds to fully relax.
As I said before, practice makes perfect. So, just give it a couple of test rides and soon you'll discover how intense the fireworks in the bedroom can become.
Je Joue Mio Alternatives
There are alternatives to Je Joue Mio. However, from what my partner told me, they're not as good and she enjoyed this penis ring the most.
Yet, every person is different. So, if it was the best penis ring for us, id doesn't necessarily mean that it will be for you.
If you want a vibrating penis ring alternative to Je Joue Mio, I would recommend LELO Tor 2. While it has fewer vibration options, six to be exact. It's still very pleasurable and is one of those penis rings that belong to the luxury class. Also, overall, LELO Tor 2 is more popular among the masses. It might be due to the brand, or maybe people find it more enjoyable.
If you want to know more about it, check out my full and detailed LELO Tor 2 review.
The Verdict
Overall, it's one of my favorite vibrating penis rings. While it feels similar to other quality ones, I prefer this one, because my girlfriend says it gives her the most intense orgasms, compared to other cock rings.
So, if you enjoy new experiences, like to spice up your sex life, and wish to give your partner some intense pleasure – I would definitely recommend trying out this vibrating cock ring.
However, if you're don't want pleasure for your partner and only think about yourself and if you are a selfish asshole – just put a cheap cock ring on. 🙁
Yet, if you're ready to invest in your and your partner's sexual life – you can buy Je Joue Mio here, from the official website.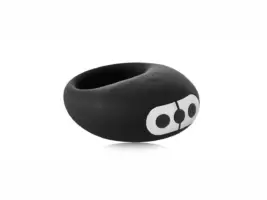 Order Now
If you wish to learn more about penis rings and my top suggestions – read this article on best penis rings with a detailed FAQ section about penis rings.