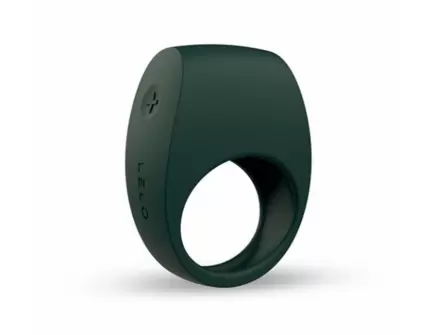 Lelo Tor 2
Overall Rating
4.93 out of 5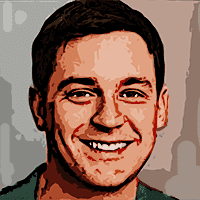 Written by
on , updated on
Lelo Tor 2 Review
This in-depth Lelo Tor 2 review is dedicated to finding out the pros and cons of this famous cock ring. Let's find out whether it is actually the best vibrating cock ring for couples.
Cock rings are relatively straightforward and simple sex toys. They've been on the market for as long as a modern dude can remember. However, with the world progressing and technology becoming more complex, cock rings have become more complex as well.
It makes you wonder, why would you want to pay 50 or more bucks for a penis ring, such as Lelo Tor 2 when you can get one for 10 or less? Well, my dear readers, when you pay more – you get a lot more.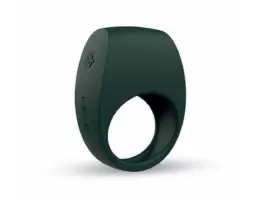 Order Now
Longer erection, larger-looking penis, some additional stimulation for your lady friend – sounds great, right? Those are just some of the benefits that Lelo Tor 2 promises you.
Lelo Tor 2 Benefits
Lelo Tor 2 is not just a simple rubber band that you put around your dick. It's a luxurious item, often called one of the best vibrating cock rings in the market. Naturally, if you pay the price – it has to come with numerous benefits. So, let's look into them.
Makes Your Penis Look Bigger
Well, even though the main purpose of this cock ring isn't enlarging your penis – it does that. So, even before sex starts, you'll be already impressing your partner more than usual.
Tip: I've noticed that the Lelo Tor 2 in green color makes your cock look bigger. This color works nicely with penises of any color.
Easy to Use
Even though it's more than just a simple penis ring, it's very easy to use it. You just put it on, adjust the vibrations, and enjoy.
Controlling the vibrations is simple and doesn't require any effort. There are two buttons on the side, one to increase the vibrations and one to decrease.
The controls are easy to reach for both partners, so each can be in charge of the intensity of vibrations and adjust them to their needs.
Fits Most Sizes
Lelo Tor 2 is elastic enough to fit huge dicks (not a horse's, of course), and tight enough to securely fasten smaller ones.
So, it doesn't matter how wide your dick is, I'm sure that Lelo Tor 2 will find a way to tightly wrap around your penis without any discomfort.
Prolonged Erection
Obviously, one of the main purposes of Lelo Tor 2 is keeping you hard longer. What I really enjoyed about it, is how even without turning on the vibrations, my dick quickly got rock hard. With the ring on, there were no flats during sex and it lasted around 30% longer than usual.
Another great thing my dear readers, the vibrations also feel very nice on your dick. At first, I didn't believe I would enjoy them but somehow the ring proved me wrong. So, you're in for a treat.
Waterproof
With numerous benefits of Tor 2, let's add one more. Lelo Tor 2 penis ring is completely waterproof, so you can take it to the shower or bath. To tell you the truth – sex in the shower is not my favorite thing to do but the cock ring makes it more fun.
Treats Your Lady Friend Right
This is actually one of my favorite things about this cock ring. I believe that sex should be equally enjoyable for both men and women. Since my girl enjoys getting her clitoris stimulated, I knew she'll most likely enjoy this vibrating cock ring.
And I wasn't disappointed. She told me that what she liked most besides the vibrations themselves, is how easily she can control it during intercourse. So, we had and still have some fun rides with this cock ring.
Long Lasting Rechargeable Battery
One and a half hours. That's the approximate amount of time that you have before your cock ring start's to give up and ask for a recharge. However, it's enough for several rounds of intense pleasure.
How Lelo Tor 2 Works?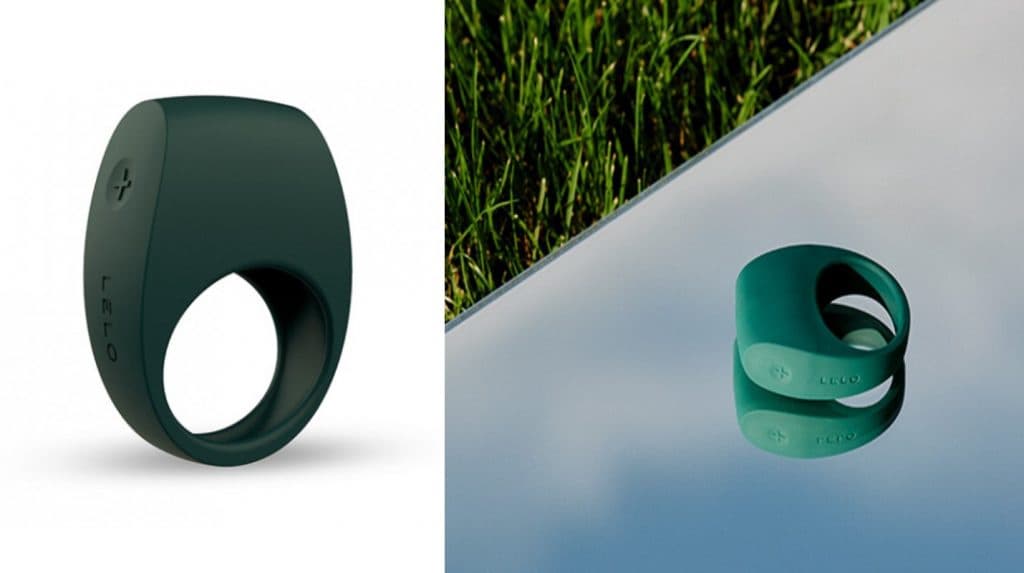 In general, there's not much to explain how cock rings work, as it's a very straightforward device. However, just for the sake of clarity – it's a rubber band you wrap around your penis that stops the blood from leaving it. This way your erection is prolonged and you can last longer, as well as avoid any flat tires in the middle of the intercourse.
In the case of Tor 2, you get that plus some extra bonuses. Tor 2 is not just a simple penis ring. First, it's a vibrating cock ring. So, when you turn it on, it will bring you and your partner some pleasure.
The upper part of the penis ring is big enough to reach the clitoris of your partner once you're inside of her. There are two buttons on the side of the ring that you can use to control the intensity of the vibrations.
The buttons on the side are perfectly reachable for you and your partner. This means that each of you can be in charge of the situation and control how intense the vibrations are.
So, as you can see, even though it's a vibrating penis ring, it's a very straightforward device that will bring pleasure to you and your partner.
What's In The Package?
Unboxing Lelo Tor 2 was pretty exciting. Just like with any other product from Lelo, you expect to get something luxurious. This time Lelo didn't disappoint. The idem was shipped in a discreet box, so no one was able to tell what I've ordered. So, if you value your privacy – Lelo will keep it safe.
Once I opened the discreet box, I found a black luxurious one. With velvety, satin-like out-sole, it felt really nice against the skin and that got me really excited to see what's inside. Once I opened the box I found:
TOR™ 2 couple's penis ring in green color
USB-charging cord
Satin storage pouch
Warranty registration card
Detailed instruction manual (can also be found online)
Since cock ring is not the most discreet sex toy out there, the satin storage pouch comes in handy when you're traveling or simply want to keep your privacy.
Even though many people who never saw a cock ring most likely won't recognize it, it's still nice to keep your sex life in the bedroom.
The Downsides of Lelo Tor 2
Even though Tor 2 has numerous benefits, nothing's ever perfect, right? Here are some minor disadvantages of Lelo Tor 2 I and users around the world faced.
A Little Too Tight at First
Well, the first couple of times the penis ring seemed a little too tight for my cock. However, after a couple of rounds, it loosened up to just the right pressure. So, it proves that this ring will work for penises that are not too thick.
Long Charging Time
The most annoying thing about this penis ring, actually the only annoying this about it is the charging time. In order for this vibrating penis ring to be fully charged, you'll need to leave it plugged in for a couple of hours.
In order to avoid any inconveniences and disappointment that it's not charged when you want to have sex, simply plug it in each time you're done with it.
Frequently Asked Questions
Here you will find answers to some of the most asked questions about Lelo Tor 2.
What is Lelo Tor 2?
Lelo Tor 2 is a vibrating penis ring, designed especially for couple pleasure. Lelo Tor 2 is made from high-quality silicone to feel nice against the skin. It has multiple vibration levels and is designed to not only keep the men's erection longer but also stimulate the clitoris of the female.
Where can I buy Lelo Tor 2?
Currently, you can get Lelo Tor 2 on the official manufacturer's website. Simply click here to purchase your vibrating penis ring. It is also available in numerous online stores and in many physical sex toy stores all around the world.
Is it safe to use it?
Yes, Lelo Tor 2 is completely safe to use. However, you need to use it the way the manufacturer suggests.
Can I get hurt?
No, you can't get hurt when using Lelo Tor 2. If, of course, you follow the manufacturer's instructions.
However, it doesn't matter whether we discuss Lelo Tor 2 or any other sex toy, be sure to always follow the manufacturer's manual. There have been some cases of people getting hurt by using sex toys.
Even though most of those cases happened solely due to irresponsible behavior and didn't involve penis rings.
What happens if it breaks?
Just like any other quality Lelo product, Tor 2 provides warranties. This way, you, as a buyer, are fully protected in case the cock ring breaks or somehow malfunctions.
It doesn't matter whether we're talking about Tor 2 or any other sex toy, you should always purchase those that come with warranties. Especially, if they cost more than several dozen dollars. This way, you, as a buyer, are fully protected from getting a defective product, or in case of any malfunction.
Is the standard package enough to purchase?
Yes, buying the standard package of Lelo Tor 2 is completely enough for you to enjoy with your partner, and no additional purchases are required.
Do I need any special skills to use it?
No, you don't need any special skills, or experience to use this Lelo Tor 2. Even if you are a beginner, you can use Lelo Tor 2. Just make sure that you follow the manufacturer's specifications.
Are there any alternatives to Lelo Tor 2?
Yes, there are alternatives to Tor 2. However, they are not as advanced as Lelo Tor 2 is.
If you're looking for high-quality penis rings that could replace Tor 2, I would recommend getting something manufactured by Lelo as well, since they are indeed the kings and queens of cock rings and in my opinion produce the best vibrating cock rings. So far, their products haven't disappointed me.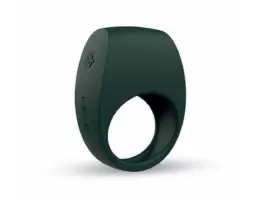 Order Now
Here you can find some of my favorite, high-quality cock rings.