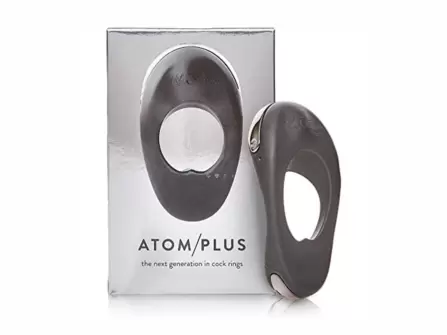 Atom Plus Lux
Overall Rating
4.83 out of 5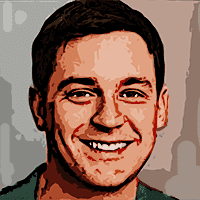 Written by
on , updated on
Hot Octopuss Atom Plus Lux
If you ever owned a vibrating cock ring, most likely a thought about a premium ring that could stimulate both partners at the same time has crossed your mind. In most cases, a vibrating penis ring gives all the fun to the female clit. But what about the male perineum? It's also an erogenous zone and deserves some attention.
If you're just like me and had those thoughts inside your head – Hot Octopuss did as well. Great minds do think alike, right? That's why Hot Octopuss Atom Plus Lux can actually make those fantasies come true.
Recently introduced to the market, Hot Octopuss Atom Plus Lux is a completely unique sex toy. Powered by two strong motors, this penis ring is one of a kind and could be exactly what you were looking for.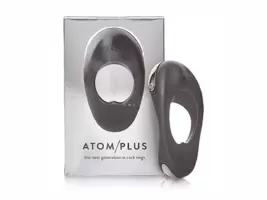 Order Now
Hot Octopuss Atom Plus Lux Benefits
Hot Octopuss Atom Plus Lux is a promising product with multiple exciting features. Here are the main benefits that you get with Atom Plus Lux
Dual Motors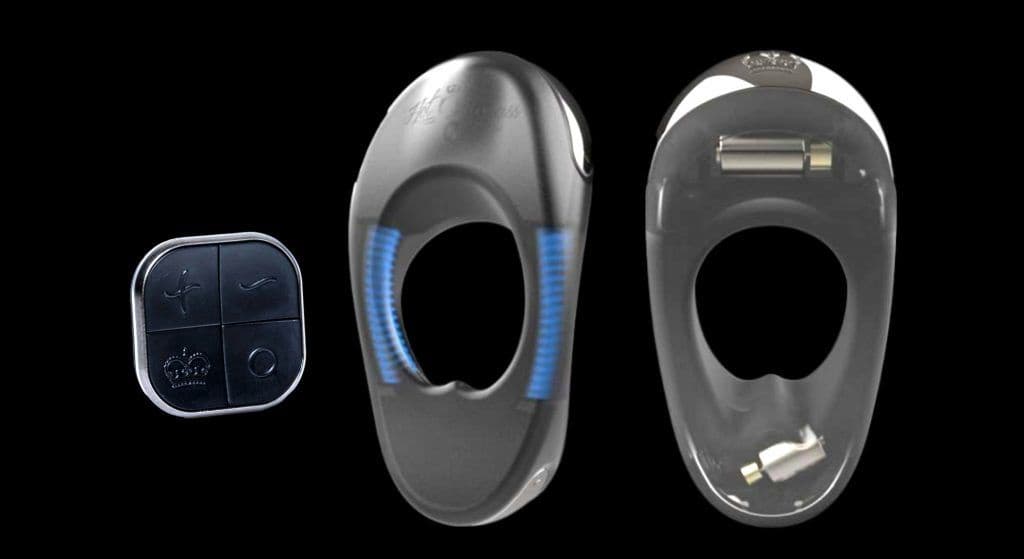 The first and biggest benefit, as well as advantage over the competition, is the dual motor system. Hot Octopuss Atom Plus Lux comes with two motors, one located on the top and one on the bottom of the ring.
The lower motor is excellent for the stimulation of the perineum. The top motor is perfect for stimulation of the clitoris. So, both partners are in a win-win situation with this toy.
For Couples and Solo Play
The toy comes with two motors, where each is perfectly positioned to stimulate the perineum and the clitoris at the same. So, it's a great toy for couple's play.
However, if you are single – you can still benefit from this toy. The vibrations of the upper motor can work as an additional stimulant and compliment other sex toys. Such toys can be anything from a simple pocket pussy to an advanced male masturbator.
Different Vibration Patterns, Multiple Speeds + TURBO Mode
The new Atom Plus Lux comes with 6 vibration patterns. Each pattern can be intensified or used with reduced power. Not only that – you will find a bonus hidden on the remote control.
Simply by pressing the crown button on the remote, the vibrations will automatically change to full power for maximum pleasure. I really like this feature, to be honest, jumping from low to the maximum at the right time can be mind-blowing.
Easy-to-Wear
Even though putting stuff around my testicles is one of my least favorite activities, this penis ring seemed pretty welcoming, compared to others that I've tried.
It's wide enough to not make you intimidated and narrow enough to be comfortably placed in one position.
The Hot Octopuss Atom Plus Lux is very ergonomic and made from smooth silicone to comfortably enrobe your private parts.
Remote Control
The Hot Octopuss Atom Plus Lux comes with a remote control that makes using the penis ring a breeze. The remote of this penis ring comes with four buttons.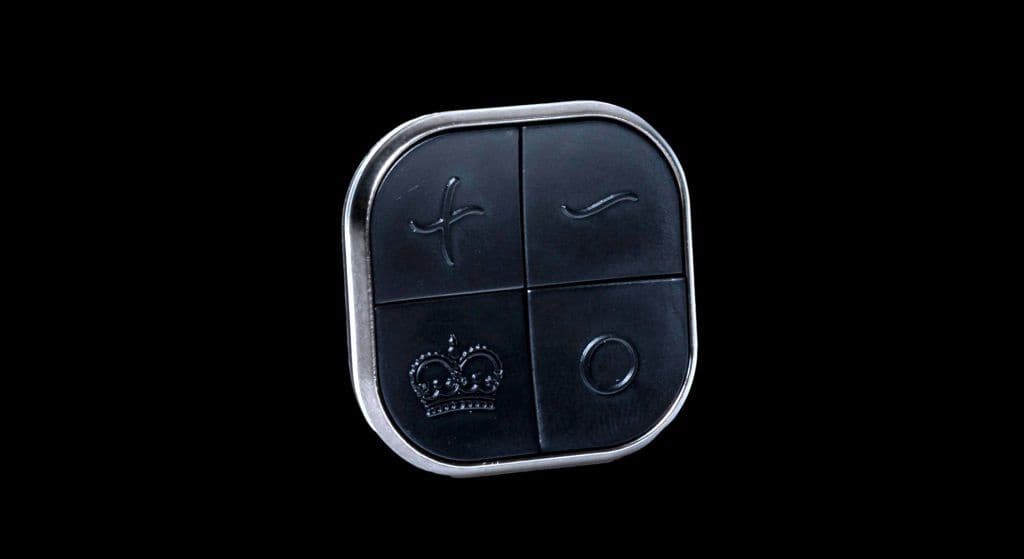 ( + ) and ( – ) buttons are designed to increase and reduce the intensity of vibrations. The ( o ) button helps you start the ring and jump between vibrations. ( ? ) button makes your penis ring go turbo speed for maximum pleasure.
Waterproof
If you like having fun in the water, Hot Octopuss Atom Plus Lux is a great sex toy to make your experiences that much more exciting.
The penis ring is completely waterproof. However, the remote is not. So, you can either give the controlling it options to your partner, use the controls on the ring itself, or keep at least one of your hands dry.
Discreet Shipping
Hot Octopuss takes your privacy seriously. That's why each and every item that you order will be packed and handled discreetly. No one will know what you've ordered. Your privacy is safe.
How to Use Hot Octopuss Atom Plus Lux?
The toy itself is made from ABS/Silicone and is 120mm long and 75mm wide. It takes around 2 hours to fully charge the toy and it can be used for around 40 minutes. Of course, the run time depends on the strength of the vibrations you go for.
Atom Plus Lux is a versatile sex toy that can be used alone, with a partner, or together with other sex toys.
First, you need to put on the penis ring. Start by adding one testicle at a time and then slip in the penis. Keep in mind that you should only put it on when your penis is flaccid.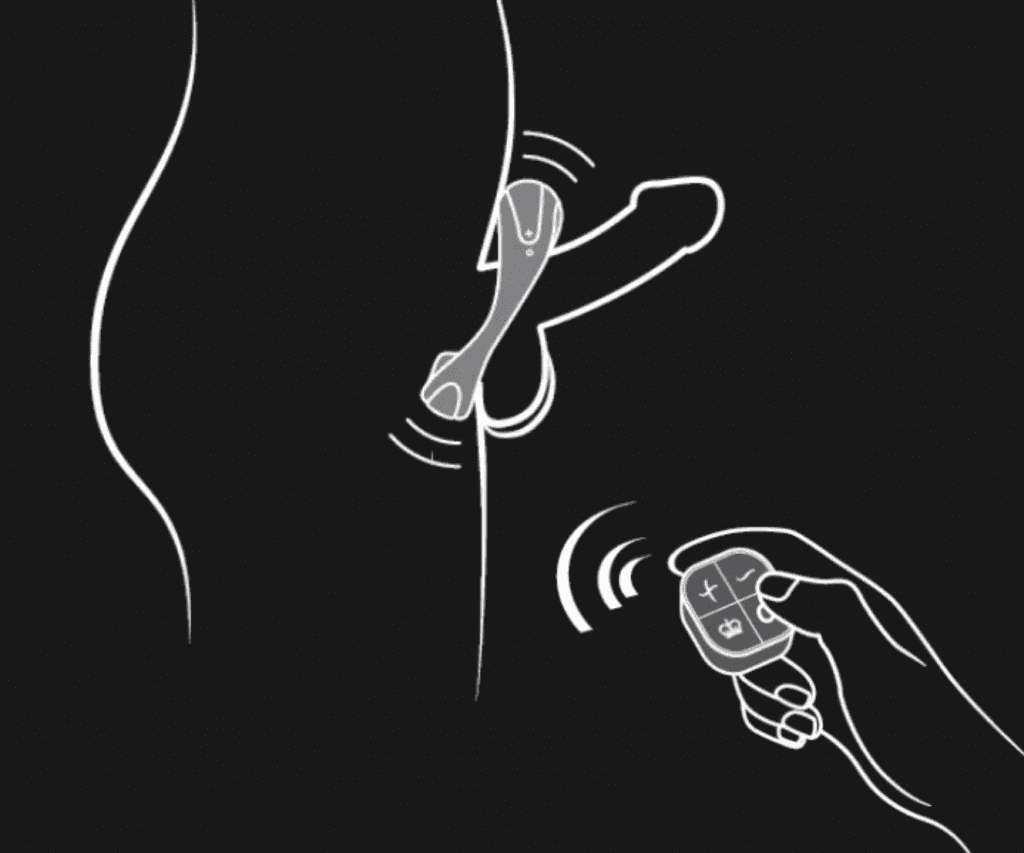 Once the ring is on your penis, press the turn-on button on the side of the ring. Atom Plus Lux will vibrate lightly and go into standby mode. Then you can either press the button again or press a button on your remote control to start the vibrations.
The ring can be controlled via remote or by using the buttons on its sides. Both control methods have their pros and cons.
Controlling via the remote is easier and more comfortable. However, the remote is not waterproof, therefore, if you like to have fun in the water, you should either use the control buttons on the side or put your remote in a water-proof bag.
Since you can control the toy with the buttons on the toy itself, you reduce the risks of breaking it in the water. However, the only possibility to switch to turbo mode is via the remote.
Everything other than that is very simple. Jump between vibration modes, choose the vibration patterns that work for you, control the vibration intensity, and enjoy.
What Atom Plus Lux Feels Like?
Since Atom Plus Lux comes with dual motors, naturally it gives stronger vibrations than your regular penis ring. When you put the ring on, you can feel that it's very ergonomic and comfortable to wear.
When using it alone, I really enjoyed the turbo mode, the vibrations worked very well on me and gave me one of the strongest sensations of all penis rings that I have tried.
I explored further and grabbed a stroker for my penis to how they would work together. The results were pretty good and I enjoyed the experience, however, the large head of the penis ring prevented me from going very deep into the pocket pussy.
The last test I ran with it was together with my girlfriend to see what it was like. And surprise surprise – she loved it. She said that the vibrations felt stronger than any other cock ring that we've tried together and that we should definitely keep this ring in close reach.
From what I experienced during couple's play, the toy gave really nice additional stimulations that were not as strong as you would get by using a vibrating anal toy. However, it's very much enough if you're looking for something that would compliment sex rather than dominate it.
So, I would mostly recommend it to couples who are looking for a win-win situation in bed. If you are looking for a penis ring to use together with strokes, I would suggest using one that's designed to stimulate the perineum only.
Atom Plus Lux Downsides
Hot Octopuss Atom Plus Lux comes with many great advantages, however, there are some concerns that I have with it.
Pretty Loud
The toy comes with two motors, so naturally, you would expect it to be louder. While I don't have problems with the noise the sex toys make, it could be important if you have roommates.
In this case, when you go turbo, the Hot Octopuss Atom Plus Lux is not your most discreet sex toy. However, if you don't care about the noise – I'm pretty sure you would enjoy it.
Not ED Compatible
This toy was created with only pleasure in mind. Just like other penis rings that go around your testicles, Hot Octopuss Atom Plus Lux is not compatible with Erectile Dysfunction. So, if you are having trouble getting it up – consider the traditional penis rings that go around only the penis.
What You Get Along With Hot Octopuss Atom Plus Lux
Here is a full list of items that you'll be getting with your Hot Octopuss Atom Plus Lux:
Hot Octopuss Atom Plus Lux penis ring
USB charging cable
Pouch for storage
Remote control for comfort use
Instructions with visuals for easy start
Bonus: the penis ring arrives somewhat charged already, so you can head straight to pleasure road without needing to wait 2 hours for it to charge.
Alternatives to Hot Octopuss Atom Plus Lux
Even though currently there are no exact alternatives to Hot Octopuss Atom Plus Lux, there are some great vibrating penis rings.
If you're looking for an alternative for solo play – consider We-Vibe Verge. It comes with more vibration patterns and control options. However, Atom Plus Lux has a stronger motor, therefore it's more intense.
If you're interested in alternatives that are for couple's play – consider Lelo Tor 2. It's perfect for stimulating the clitoris and is ED compatible.
Verdict on Hot Octopuss Atom Plus Lux
Atom Plus Lux is a unique sex toy that will be enjoyed by many people. Powered by two strong motors it's a great choice for those who enjoy a spicy couple's play, as well as wish to increase their solo pleasures.
The penis ring comes with an easy-to-use remote control that can make the toy go from low to max intensity instantly.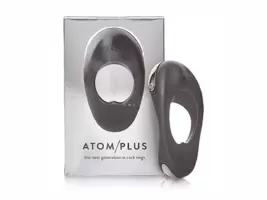 Order Now
While it's not designed to help with Erectile Dysfunction, it comes with many benefits that other penis rings don't have. Such as stimulation of the perineum. It's a great choice for those, who are not too excited about the whole anal play yet want extra vibrations during sex.