Why Everyone Loves A Vibrating Dildo: Top Rated Vibrating Dildos And How To Use Them!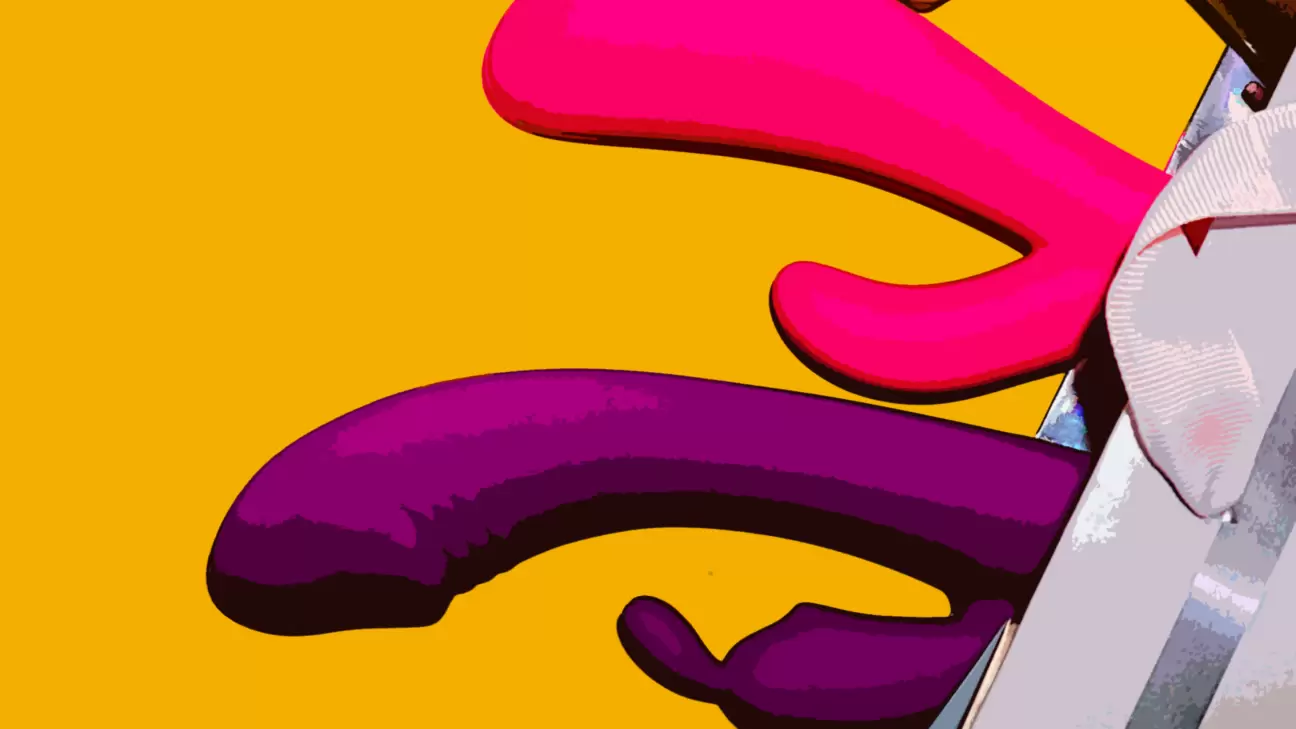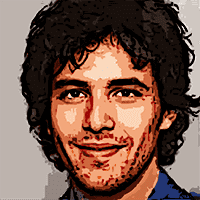 Written by
on , updated on
Everyone loves vibrations. Adults like to keep their phones on vibrating modes, kids like to imitate the zoom zoom zoom with their mouths, cats like to sit on a vibrating machine. Vibrations feel good because they make you feel giddy. No wonder a vibrating dildo was invented.
A dildo simply wasn't enough anymore. (If you've read any of my other articles you'd know just how many types of dildos there are. Some are so unique they would blow your mind.) Ah but however vast the variety of dildos be, vibrating dildos take the fun of using a dildo to the very next level.
Before I go any further, you must be wondering, is a vibrating dildo any different from a vibrator? Well, the answer is, not supposedly, a vibrating dildo is often called a vibrator…except the vibrator is only supposed to vibrate and give you some sweet clitoral stimulation. A vibrating dildo, on the other hand, takes care of both the external clitoral stimulation and the internal vaginal or anal satisfaction.
There also might be a difference in shape between the two. Vibrators, on the first hand, can also be removable, or like a bullet vibrator which is a small machine attached to any dildo regardless of what type it is. A vibrating dildo on the other hand is a penis-shaped vibrating toy that vibrates all over!
What Is A Vibrating Dildo And Why Should I Use One?
This section is specifically written so you don't confuse a vibrating dildo with a thrusting dildo. (You can read my article on thrusting dildos as well to know about what a thrusting dildo is.) A vibrating dildo vibrates throughout its body, has different vibrating patterns, and even moves around in the left to right motion to provide you extreme pleasure. With a regular dildo, you could use it, hit some spots, and have some fun, but if you add vibrations to it then you're sure to get toe-curling orgasms. The vibrating mechanisms in a vibration dildo can be enjoyed both solos or with a couple!
Vibrating dildos are longer than any other vibrating toy and offer deeper penetration for extreme pleasure – this is the number one reason why you must have a vibrating dildo! Although, things that you need to consider while getting yourself a vibrating dildo are if you want it for anal stimulation or vaginal penetration. Anal dildos usually have a shaft or something to make it easier to pull out. There are some more things to pay attention to but don't you worry, I've done all that work for you! In the next section, I've made out a list of vibrating dildos for you that I think are the very best vibrating dildos you can find!
Some Top-Rated Vibrating Dildos!
There are just so many types of vibrating dildos that can amaze you. Of course, even when a dildo doesn't vibrate, they're pretty great when it comes to pleasuring you…but think about it, what if your favorite kind of dildo (is it a strapless strap-on dildo? Or a realistic dildo?) also vibrated? The pleasure would go off the charts!
You always have the option to use a bullet vibrator or a separate vibrator with a dildo when in the mood for both vibration and penetration, but the list I've compiled for you here brings together all your favorite kinds of dildos together in one piece, but with the vibrating feature!
Rippler Rose Gold Firm Core Vibrating Dildo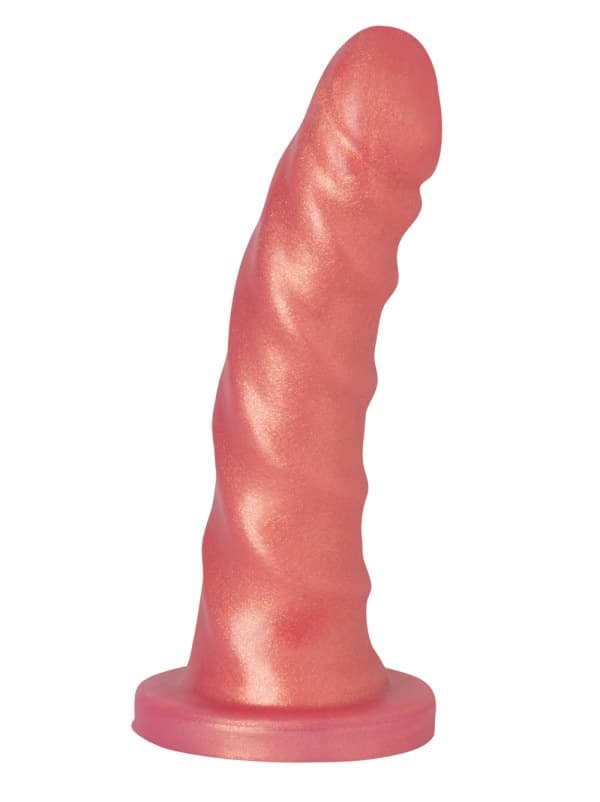 This colorful dildo might look like your ordinary dildo but it's powerful… don't let the cute colors fool you! The specialty of this silicone vibrating dildo is dual-density and has a firm inner core. So, you don't have to use any specific buttons or anything, the deeper this magic dildo goes, the more intense the vibrations become! This vibrating dildo has intense firm ridges that go all the way down the shaft for an even more increased sensation for your sensitive sports.
Oh, and it is also wireless and waterproof! You can use it with a harness to suit your bed games. Also, the ridges are excellent for providing more intense p-spot or g-spot stimulations.
Fun Factory Sharevibe
Apart from being a vibrating dildo, this is also a strapless strap-on dildo. Being completely hands-free, it pleasures both the wearer and the one getting penetrated. The vibrations just add all the orgasmic life to it! There's also something called a 'pleasure bump' in the middle of this vibrating dildo that adds significantly to the clitoral stimulation. The vibrations have 5-speed intensities and the vibrating dildo is rechargeable. Made with 100% body-safe silicone, this dildo is 5.5 inches long and smoothly velvety! And oh, it comes in 2 color options as well!
Your Highness Vibrating Dildo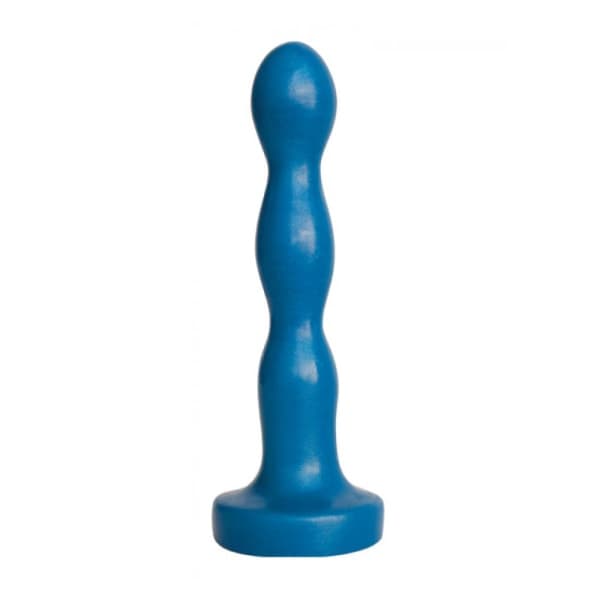 This sexy vibrating dildo is 6.5 inches long, sleek, and completely amazing! Being harness compatible, this vibrating dildo can be used for both anal and vaginal penetration. The bulbs in the length of this vibrating dildo give you a unique sensation and the battery-operated bullet vibrator inside it can be taken out to be used separately. This is the feature some vibrating dildos out there provide you – this way, you can use the dildo as a regular dildo and use the bullet vibrator for stimulation of either the clit or your P-spot. Your Highness is also completely waterproof and is made from 100% body-safe silicone.
Evolved Love Is Back Triple Infinity

Oral sex on your mind? Oh but you want both vibration and oral sex? Worry not, this dildo has got you covered with its suction stimulator! So check off internal as well as external stimulation when you're using this vibrating dildo. Besides, it is realistic (don't just look at that beautiful blue color and say 'no, not realistic'! It has a realistic texture that never fails to please you!) and made with silicone so it's completely safe to use. There are 5 suction modes and 8 vibrating speeds and functions. And the groovy infinity shape helps you hold on to it pretty nicely…so, no chance of getting it out of hands when you're in the middle of your endless fun! This vibrating dildo is 9 inches long and a total dream come true.
Together Couples Vibe Intimate
This one's really groovy. Not only is it a double-headed dildo, yet it vibrates AND it is a rabbit vibrator! I'm not even kidding, both of you will just go crazy with pleasure. Intimate face-to-face sex becomes even more intense when you're using this vibrating dildo. Moreover, it's USB rechargeable, and is really good for some internal stimulation and massage!
How to Use A Vibrating Dildo?
Vibrating dildos aren't just for clitoral stimulation and penetration. Because they vibrate, they can be used in many ways! Check out some of these listed below that you can try out:
Vibrating dildos can pleasure external body parts like the nipples, external labia and can give pleasurable tingling sensations to your inner thighs and the softer skin on your body.
Vibrating dildos can be used for massages. The vibrating dildos that warm up can be used to relax your sore muscles.
Pair your favourite vibrating dildo with other sex toys, like anal beads or a butt plug for that extra added edge. This way, you can stimulate both your G-spot and P-spot!
You can experiment with vibration pressures, vibrating speed intensities and try out different angles to see what you like the most.
And oh, don't you forget to use tons of lube!
Frequently Asked Questions
If you have any questions about vibrating dildos, leave them in the comments below.
What are some safety precautions to follow while using a vibrating dildo?
The most important safety precaution you should follow when using a vibrating dildo is to make sure never to consecutively use it in the vagina and the anal cavity. The vibrations from a vibrating dildo feel fantastic and those who use it want to feel it in both the anus and the vagina – in the heat of the moment and extreme passion, they forget that the anus is actually filled with tons of bacteria, just waiting to attack you. It's not something you want because your anal cavity has a lot of bacteria that should remain there and not travel to your other body parts.
Do I need to use a clean dildo?
Always wash your dildo, or any sex toy for the matter, before interchanging the insertion from the anus to the vagina to prevent the spread of diseases or to not get any potential infections. You do not want the bacteria in your anus to get into your vagina. The walls in your vagina might be susceptible to these bacteria and provide a direct pathway for them to enter your bloodstream. Wash up that sex toy or dildo and then use it. Or better, use two sex toys or dildos at the same time to avoid getting up in the middle of your hot session to wash them!