Anal Dildo: Why Should The Vagina Have All The Fun?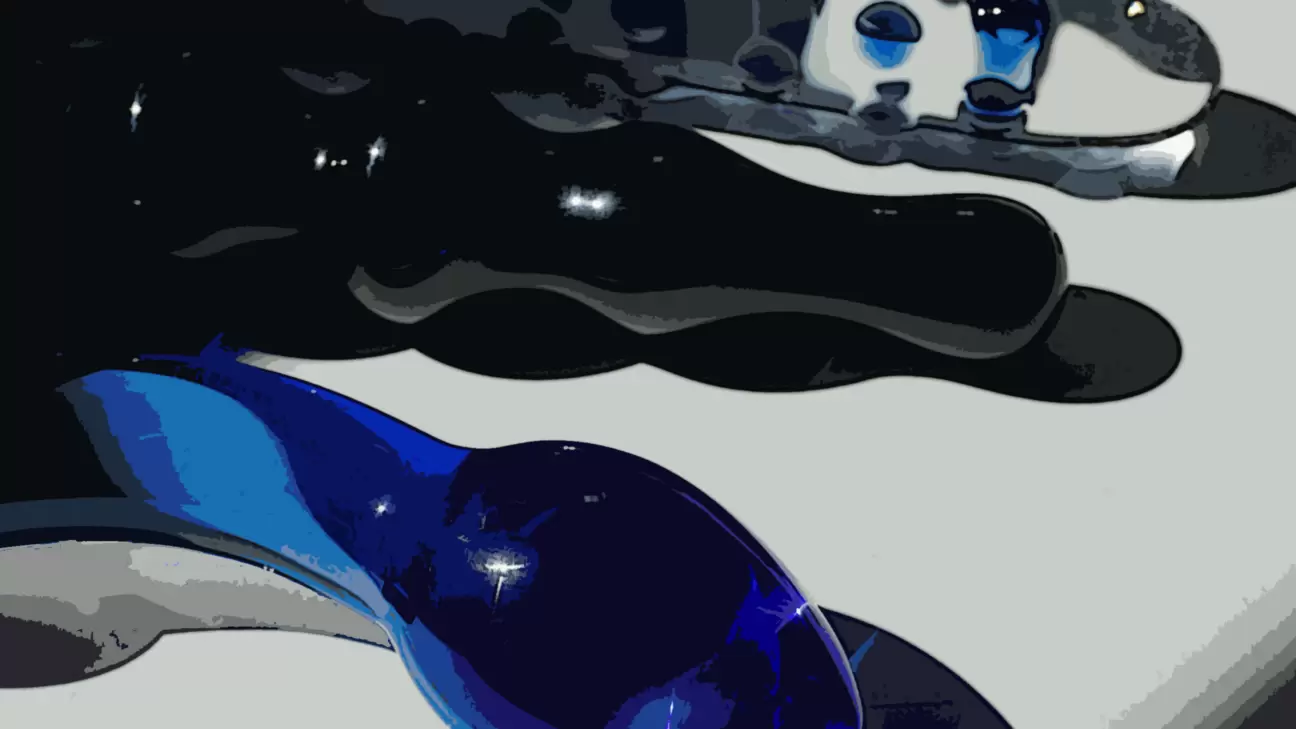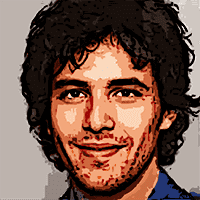 Written by
on , updated on
Aren't you just done with the vagina getting all the attention? I know I am. Oh no, I'm not being sexist here, I'm only saying that I'm tired of the age-old vaginal penetration. I know that my anal cavity was designed so that things could come out of it and not the other way…but can't we have some fun? Of course, we can. And being a supreme supporter of the gay community worldwide, as well as being gay myself, isn't it my duty to write an article about all things anal? Okay, maybe not all things anal, just the anal dildo for now, but only because these days I'm mostly writing about dildos – Dragon Dildos, Horse Dildos, Thrusting Dildos – you'll find an article on each one of these, written by yours truly.
Let's get into it then. An anal dildo is magnificent, and for good reason. Do you know how hard it is to get inside using the back door? Euphemism inside, it's very very important to read up and update yourself about any kind of anal sex. You see, our rectums are sensitive. Yes, our anal cavity is more at risk of getting a tear or us catching an STI (Sexually Transmitted Infections) after anal sex, for that matter. All in all, it's advisable to practice caution when you're interested in exploring the backside a bit. Now that I'm done with the cautionary bit, let's move on to the fun part.
Is There an Origin Story of Anal Dildo We Didn't Know About?
Did someone wake up one morning and decided to just mold a dildo that would be perfect for anal? Not really. Also, highly unlikely, given that anal sex has been around for centuries. Maybe don't take this origin story too seriously, but one thing is absolutely clear – It was only a matter of time before the vagina stopped getting all the attention all the time (again, not being sexist). The vagina is used to the pounding, it has natural juices to keep the pounding going…the vagina even likes the pounding and definitely wants it to happen more. But the anal is a queen, complete pun intended, and a queen needs some proper care.
Anal dildos originated sooner after dildos started circulating in the markets. Birds were doing it, bees were doing it, all the educated fleas were doing it…well, again, not really but Anal Dildos are as in demand as any other dildo there is. The best anal dildos are a bit specific looking, due to the included feature of prostate stimulation and are specially designed for anal penetration. Here's when we tell you not to use a dildo designed for vaginal penetration for anal penetration, although many do it. Keep in mind the anatomy is different for both cases. Now that there are multiple options available for anal dildos, let's look at a few of them.
What Kind of Anal Dildo Should I Choose?
An anal dildo has a wider base and can often come with a ring or handle for manual removal of the dildo. You don't want it to get stuck up there, or get lodged too far up either. Some dildos are specifically made for anal penetration, some can be used for both vaginal and anal penetration. It can all get into your head if you let it…but worry not, we've brought to you a range of anal dildos you want to choose from right below!
Here is a list of dildos you can use if you have anal sex on your mind:
LOKI Wave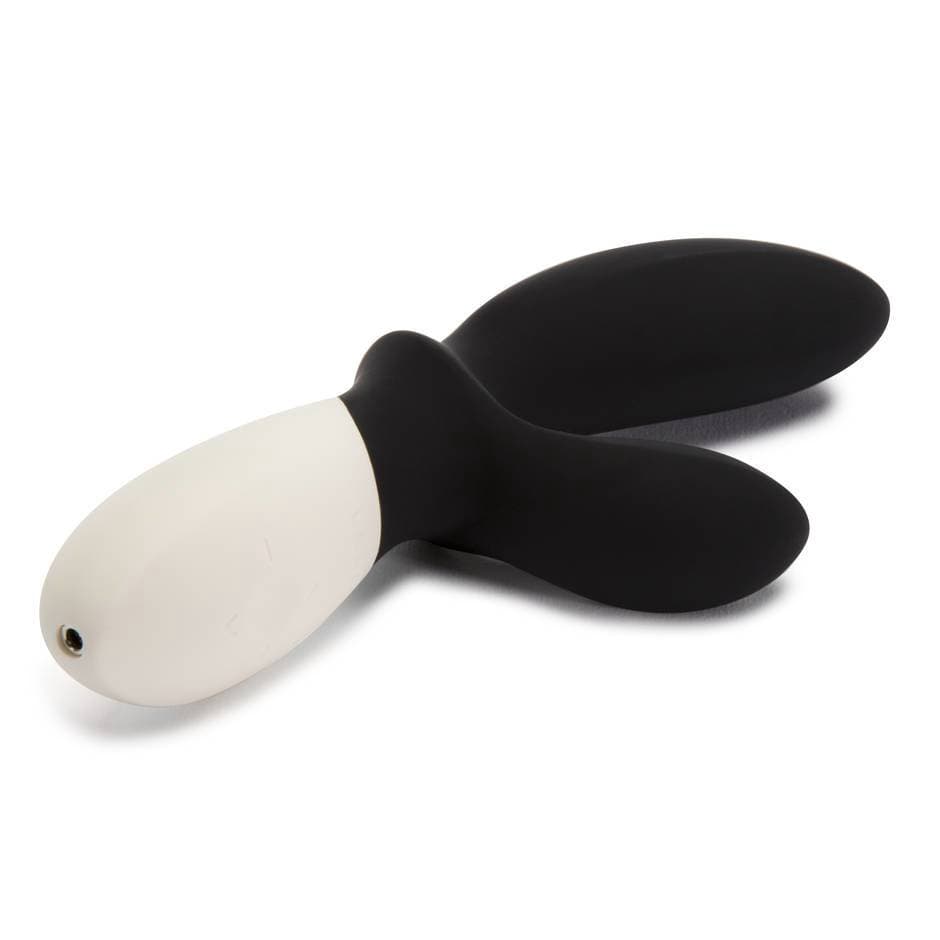 Marketed as 'The Ultimate Pleasure Product', it is sleek, waterproof, and comes with 10 stimulation modes. It's extremely quiet and is made with extra-soft silicone. This prostate massager is used for both anal and vaginal penetration. Get an exclusive look here.
Jellies Anal Dildo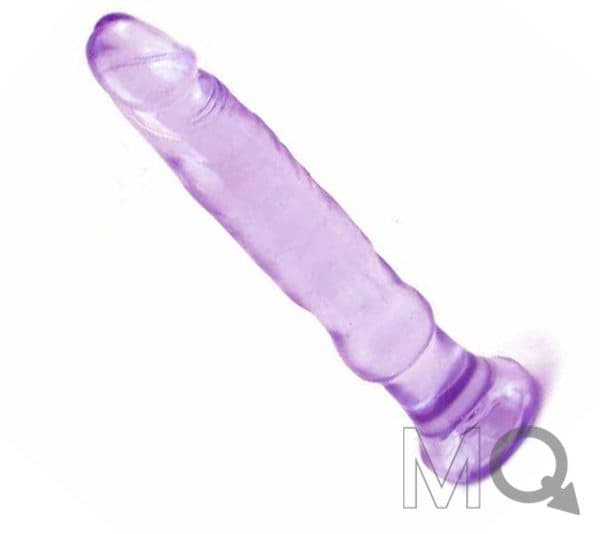 This one is the perfect dildo for starters or beginners! The material is flexible, yet firm to give you a smooth feeling while insertion. What else is, this jelly is supposedly antibacterial and antimicrobial! And the insertable length of 5.7 inches as well, is just perfect! Check it out yourself.
The Boy with Balls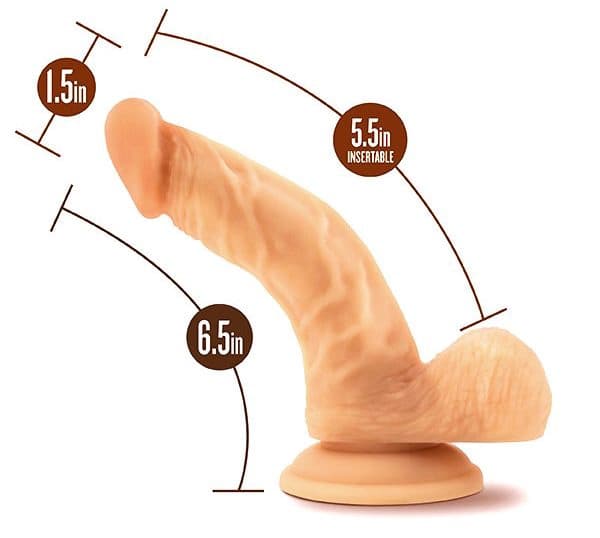 Yeah, the name says it all. This realistic anal dildo comes as a set with a penis and the balls! The tip is narrow, just like the real thing and gets thicker as we move up. The rounded tip also makes insertion easy. The texture is veiny but smooth. After you gain some experience with your back side, this should be your go-to Anal Dildo! Get it here.
Umery Realistic Anal Dildo

This anal dildo can be used solo or with a partner as it is perfectly compatible with a strap or even a harness. This 7.9-inch dildo is made from safe PVC, it is 100% phthalates and completely latex-free. In addition to that, it is also environmentally safe and hypoallergenic. With a strong suction cup and waterproof body, it is extremely easy to clean as well! Just make sure you use it with lube. Available in two colors on Amazon, get your Umery Realistic Anal Dildo here.
SHEQU's Realistic Dildo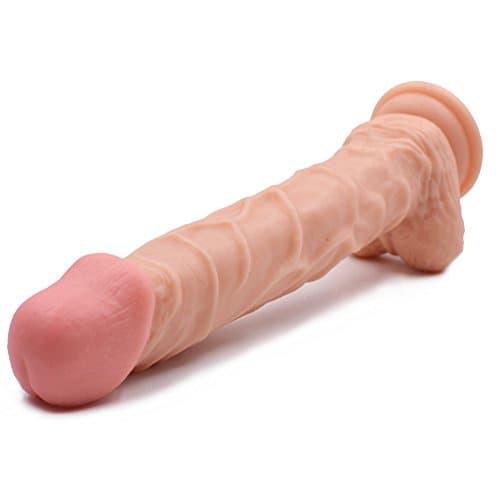 Standing at 10 majestic inches, this anal dildo is perfect if you can about the length a bit more than the girth. Life-like, harness-compatible, and waterproof: what else do you want? Ah, but it also gives you just the perfect amount of firmness! Get yours here.
Spiral Anal Dildo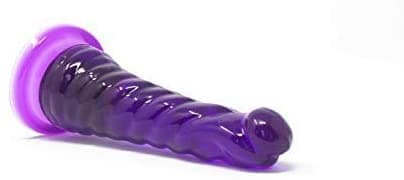 This one is a tad bit more exciting than the rest of them. Don't let the spiral texture fool you, this anal dildo allows you feel the range of motion just the way it is. It works great with a strap-on and is compatible with most lubes. Its length is 6 inches and it can be used solo or with partners, and with males as well as females. Find yours here.
Here is Your Handy Guide to Anal Penetration!
A tip for beginners would be to start small. Get yourself an Anal Trainer Kit to begin with before you move on to anal dildos. Such Anal Trainer Kits usually comprise of butt plugs, anal beads, prostate massagers and small beginner anal dildos for you to experience with. And now that you're a bit experienced, what else can you do to make anal penetration more fun and safe for you? Read on to find out!
Use tons of lube!
I really am the ambassador of lubes. They were made with the purpose of making your sex life easy. And as lubes go with almost every sex toy, why not get yours now?
Get an enema!
It's better to get cleaned. Get all clean and hygienic before you go around poking your head inside through the back door.
Choose just the right Anal Dildo for you!
The trick is to read up a bit and decide on what suits you best. You don't want to get stuck in a tricky situation, now, do you?
Talk about anal penetration with your partner.
It's important to communicate with your partner before, during, and even after you have sex. If you're both on the same page about what it is that you want – discuss the sex toys you're using, the positions you want to try, and how comfortable certain things are to you or your partner – things get easier and that way, the two of you can go with the flow together!
Rush to the doctor if needed
Be it solo and as a couple, if you feel the need to see a specialist or a doctor, do not hesitate. There is no shame in exploring your sexual side. And there is certainly no shame in asking for the help you think you need. There might be pain or bleeding, it is natural to bleed the first or second time during anal penetration, but if the pain or irritation gets unbearable, seek immediate medical help.
Frequently Asked Questions About Anal Dildos
Here you will find answers to some of the most common questions about anal dildos and using them.
How often should I clean my anal dildo?
You most absolutely should clean your anal dildo before and after every use. Use either a specific cleaning solution that comes in a tube or a bottle with certain anal dildos. You can also just use soap and water if you don't have a cleaning solution. It's important to know if your anal dildo needs to be cleaned in a certain way. Understand that your anal cavity is a storehouse of bacteria just waiting for a chance to pound on you. Don't give them that chance. Proper cleaning can go a long way to give you a pleasurable and healthy anal sex experience.
Do I really need an enema before anal sex?
Yes. An enema cleans your anal cavity and gives you a hygienic experience during anal sex. An enema is advisable but it's up to you, really, how nasty you want to get.
Is there a possibility of pooping during anal penetration?
You'll be surprised to know that pooping is quite normal when it comes to inexperienced anal sex. Be sure to read up a bit more on it and on how you can prevent yourself from having an experience that might haunt you or your partner!