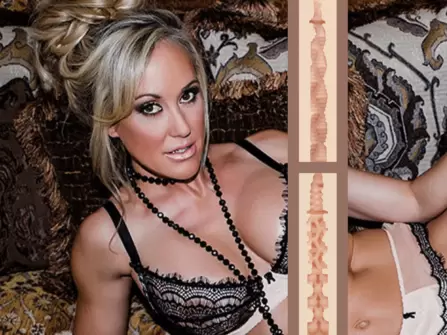 Brandi Love
Overall Rating
3.4 out of 5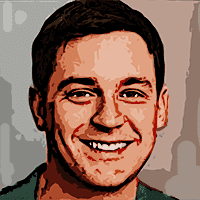 Written by
on , updated on
Brandi Love Fleshlight
If you're into MILFs, you definitely know who Brandi Love is. She, together with Fleshlight, has prepared you with some exciting sleeve textures. The Brandi Love Fleshlight series already has a huge fan base, so let's see if she's the one you're looking for.
The Brandi Love Fleshlight series features two models with unique sleeves. The first one is called Heartthrob and has a vagina-like orifice that looks exactly like Brandi's.
The second one is called Shameless. This sleeve will give a taste of what anal would feel like with Brandi, as it features her butt-like orifice.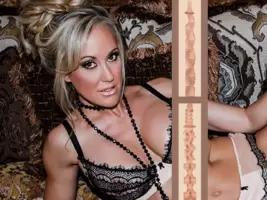 Order Now
Brandi Love Fleshlight Benefits
Fleshlight focuses on quality and pleasure. That's for sure. That's why when you choose Fleshlight, each purchase comes with multiple benefits.
Unique Textures
Each Fleshlight model has its unique texture.
In the case of the Brandi Love Fleshlight series, you can get two unique pocket pussies.
The first one has an orifice that looks like Brandi's pussy and the second one features her butt.
Quality Materials
Fleshlight uses SuperSkin for all of their regular-sized pocket pussies.
SuperSkin is a high-quality material that feels super realistic and close to the human touch. Especially when warmed up.
Also, the material is hypoallergenic, so it won't cause any skin irritations or unexpected allergies.
Fantasy Element
Every dude has dreamed about doing it with a porn star. I'm sure you have as well.
Most likely 99.9% of us won't have the luxury to fulfill the fantasy, yet we can get the next best thing – Fleshlights.
Having a Fleshlight that is based on a porn star makes the whole experience a lot more exciting as it involves your fantasy.
Discreet Shipping + Billing
Fleshlight values your privacy. Every item that you order from them will arrive in unmarked boxes. No one will be able to tell what's inside without opening the box.
How Brandi Love Fleshlight Feels?
I've ordered both Brandi Love Fleshlights and personally tested them more than a few times.
Brandi Love Heartthrob Fleshlight
The first Brandi Love Fleshlight – Heartthrob has a vagina-like orifice that looks exactly like Brandi's pussy. This Fleshlight has a continuous texture that remains the same after you pass the 1.5 inches mark.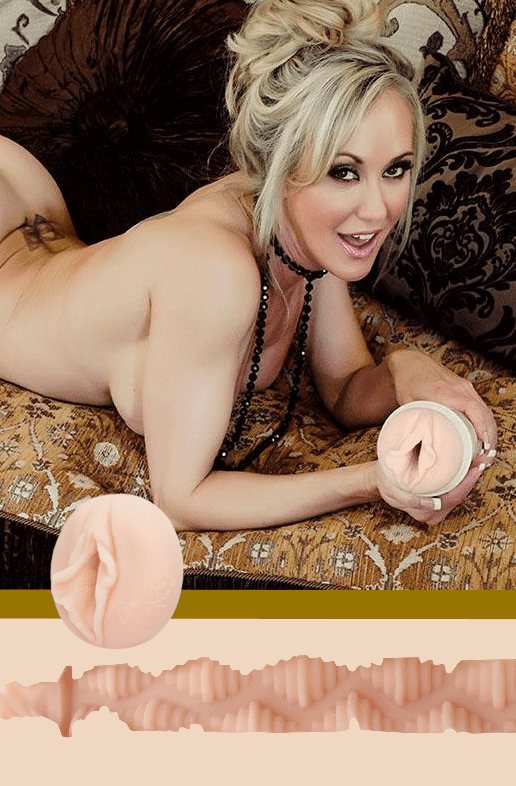 This Fleshlight has a narrow entrance that is around an inch long. After that, you'll go straight into a corridor full of croissant-like bumps, designed to pleasure your penis.
The texture feels nice against the penis and gives it a pretty intense massage. Especially when you're pulling out the penis since it hits the frenulum in a pretty stimulating manner.
Overall, the good thing about this pocket pussy is that it's suitable for any penis size. The texture itself is mild intensity and won't get you overwhelmed. This makes Brandi suitable for beginners and exciting enough for pros.
Brandi Love Shameless Fleshlight
The second Fleshlight from The Brandi Love series is Shameless. This pocket pussy has an opening entrance that looks exactly like Brandi's butt.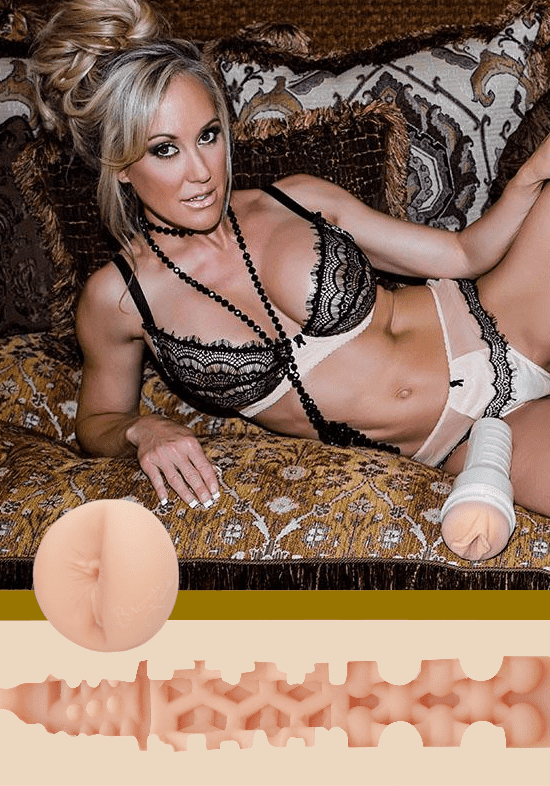 This Fleshlight has different textures for you to explore.
Compared to the first Brandi Love Fleshlight, this one has an even narrower entrance, so be careful if your penis is on the wider side.
The first texture you will explore is the tightest and personally, I didn't get much stimulation from the bumps. The remaining two textures are not as tight but come with more pronounced bumps.
Overall, the sleeve is good, however, it was not exceptional. By this, I mean that there are Fleshlights that feel quite similar, so if you're on a constant look for the next great thing, you may feel like you've already had similar.
Brandi Love Fleshlight Downsides
Even though Brandi Love Fleshlights have numerous benefits, there are several downsides to them.
Narrow Entrance
Both Brandi Love Fleshlights have pretty narrow entrances. So if you're not careful and don't use enough lube, you might rip her.
Difficult to Clean
Since the entrances are narrow, it could be a little difficult to clean the Fleshlights. However, after a couple of times, you won't face any difficulties.
Fleshlight Care Tips
Fleshlight is a very simple device, so you won't have any trouble figuring out how it works.
However, if you want to have it for a long time, you need to take proper care of it.
Worry not, Fleshlight doesn't require too much attention. There are only two essential things that you need to keep in mind.
First – hygiene.
To ensure the longevity of your Fleshlight, you need to wash it and dry it properly after each use. Here is a detailed guide that covers two methods to achieve that.
Second – lubrication.
Using lube with your Fleshlight is a must. Lube helps eliminate the traction that you would get from rubbing your penis against a dry Fleshlight.
Also, using lube makes the pocket pussy feel closer to the real deal.
Lube reduces the risks of ripping your pocket pussy or irritating your penis skin from traction.
If you treat your Fleshlight right, you'll have a long-lasting sex toy.
Brandi Love Fleshlight Alternatives
There are dozens of Fleshlight Girls, so you can, of course, find some alternatives to Brandi Love Fleshlights.
Since she's one of the queen MILFs, I would recommend you to search in the same department.
Currently, in my opinion, the best textured MIL pocket pussies belong to Lisa Ann. You can check out my review of her by clicking the link.
What's in The Package?
When you know what items arrive with your order, you know whether you need to order any additional items.
Here is a full list of items that will arrive with your Brandi Love Fleshlight:
Brand new Heartthrob / Shameless texture sleeve (based on purchase choice)
Luxurious white Fleshlight case that comes with an extended protective cover
Unique Brandi Love Vagina / Butt orifice (based on purchase choice)
Detailed instructions for proper use and care
Depending on where you order your items, you might get some complimentary lube samples. However, since lube is a must for Fleshlights, make sure to have some water-based on in stock.
If you're new to this – water-based lube works best with SuperSkin material. They're not clumpy and remind me of real vagina juices.
Brandi Love Fleshlight Reviews
Knowing about people's experiences with certain products helps you make the decision whether that product is a good fit for you.
You already know my opinion. So, time to find out what other real users have to say. I've picked out several reviews from Amazon and Fleshlight's official websites. This way you know that you're reading only real Brandi Love Fleshlight reviews.
Great product, but the discrete part of the shipping is not really true. My box came opened and there was no hiding what it was. Good thing my sis opened it and we just shared a laugh. Plus the constant emails I get now all scream FLESHLIGHT on them. So not very discrete.

– Mara N.
This is an amazing Fleshlite of an amazing lady (Brandi). She is by far my fave I am thrilled she agreed to have this done. My 3rd Fleshlite and by far my fave.

– Water1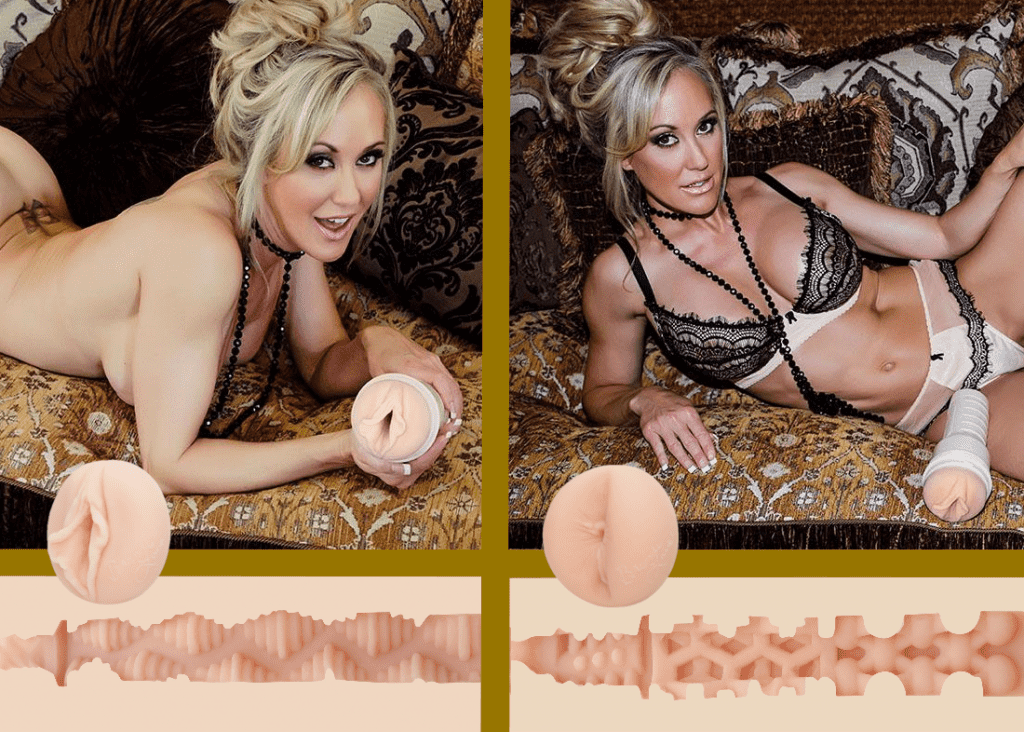 Initially, I thought the texture design was a bit simplistic, but the simplicity of the texture design is what makes this product unique and mind-blowing. Would 9 out of 10 recommend this texture design and product.

– Philip C.
Feels great and is dusted with their lifelike skin powder off the shelf so you can have the best experience off the bat (quite literally). Recommend to anyone wanting to buy one. Was hesitant at first because of the price tag but was completely worth it.

– Matthew
As you can see, there are satisfied and critical customers. If you decide that she's the one, make sure to share your experience in the comments.
Overall Verdict
Overall, the Heartthrob sleeve was more pleasurable than Shameless.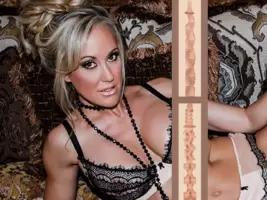 Order Now
I could recommend this Brandi Love Fleshlight to guys of any penis size since the texture is the same throughout the whole Fleshlight. It's intense and good.
The anal sleeve is well-balanced and not overwhelming as well. However, I would say that there are quite a few anal textures that resemble Brandi.