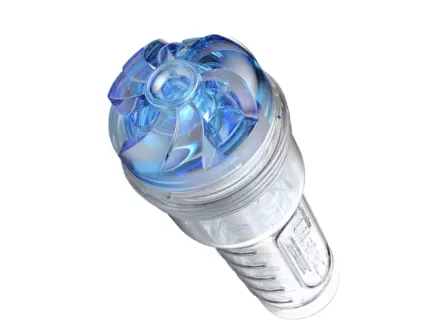 Fleshlight Turbo
Overall Rating
4.65 out of 5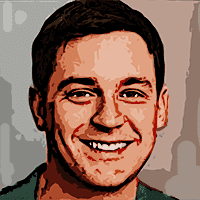 Written by
on , updated on
Fleshlight Turbo Review
In this Fleshlight Turbo review, I will talk about my experience with the Turbo series, designed to give you intense blowjob-like experiences.
The Fleshlight Turbo series was created with the sole goal in mind – mimicking real-life blowjob experiences. The Turbo series features two models Thrust and Ignition. While both of them are quite similar, there are some differences between them that could impact your purchasing decision. I will cover them later in the article.
Overall, compared to other manual male masturbators, Fleshlight Turbo has a unique advantage of three entry holes out of which, each mimics a different sensation: lips, tongue, and throat stimulation.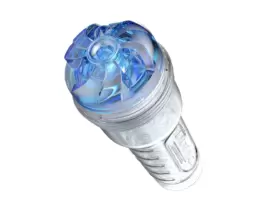 Order Now
So, without any further ado, let's start this Fleshlight Turbo review by listing the benefits of the series. After all, that's what we're paying the money for.
Fleshlight Turbo Benefits
It doesn't matter whether you'll choose the Turbo Ignition model or the Turbo Thrust, you will get similar benefits. While some may be more intense for one model, overall the sensations are quite similar. So, here's the list of the main benefits you can expect from Fleshlight Turbo.
3 Types of Stimulation
Like no other Fleshlights, the Turbo series offers you three entry points for different experiences. The first one is designed to feel like lips tightly wrapped around your penis. The second one will mimic the sensations of a tongue brushing against your private parts.
The third one, and in my opinion the best one, re-creates throat-like stimulation. So, as you probably have already guessed, this blowjob machine can actually deep-throat you.
What I particularly like about the deep-throating part is that not always will your partner be able to give that to yourself. Many people have very sensitive throats and intense gag reflexes which makes giving a deep throat quite impossible and no one wants to torture their partner.
So, this way you can enjoy a nice deep-throat experience on your personal time or even use it together with your partner in bed.
Intense Suction
Fleshlight Turbo series offers one of the most intense suction experiences out there. Compared to other Fleshlight models that are mostly designed to mimic vaginal and/or oral stimulation, the Turbo series will definitely suck you harder. After all, that's what it's designed for – giving you the ultimate blowjob experience.
Luxurious Design
Contrary to most sleeves, designed for oral stimulation, Fleshlight Turbo doesn't have an anatomical orifice. So, this means no silicon lips around your penis. For some guys this may seem like a con, however, for me personally, it's more like a pro. Many fake lips appear to be of lower quality, especially when the sleeves are cheaper so they work more as a repulse mechanism than an attractive one.
Also, the clear Blue Ice sleeves give your oral stimulator this luxurious quality look with a bonus, you can see how your penis enjoys the stimulation when inside.
Quality Hypoallergenic Materials
Just like any other Fleshlight product, Turbo sleeves are made from a quality, hypoallergenic materials. This means that you won't get any skin irritations or allergies that could be caused by the sex toy material itself.
However, don't forget to lube it up properly before you use it. If you don't you could get skin irritations from the traction itself and not the materials. All of us know – that's not what we want for our penises.
Easy to Clean and Maintain
Taking care of your Fleshlight Turbo is easy and doesn't require much work.
The Turbo sleeves are very flexible, so you won't have any trouble reaching even the deepest parts of it.
Also, remember to clean your sleeve after each use. Not cleaning your sex toys properly will cause dirt and bacteria in them that could infect your penis. I'm sure you don't want that.
Discreet Shipping and Billing
Just like with any other Fleshlight Product, you will get discreet shipping and billing for the Turbo series. I've personally tested it quite a few times and can assure you that even if your sex toys arrive to work, no one will be able to tell what is actually in the package.
The same goes for your credit card report – it will be crystal clear and free from any sex toy purchases. So, your sex life will remain private, unless you share it with someone else yourself.
How Fleshlight Turbo Works and Feels?
Even though Fleshlight Turbo is a straightforward device, there might be some confusion at the very beginning. Since it comes with three different entry points, it could be a bit hard to decide where to start.
However, there are no rules to that and you can start from whichever hole you want. Try them one by one and soon you'll find some unique combinations that work best for your body and lead to the most intense pleasure. You're in full control, so be ready to explore. However, don't forget to properly lube it up with a water-based lubricant to avoid unnecessary traction that could irritate your penis skin.
How Fleshlight Turbo Feels?
The Fleshlight Turbo Thrust and Fleshlight Turbo Ignition certainly feel exactly like they were created to feel. Due to three entry holes, you can get completely customized blowjobs that come with a bonus of no gagging or any other inconveniences you could face with a real person.
Even though Fleshlight Turbo Thrust and Fleshlight Turbo Ignition could seem a bit on the heavy side, I find the weight to be perfectly distributed to tightly support an erect penis while giving it firm strokes. You wouldn't want a toy to bend on a hard dick, wouldn't you?
So, with these sex toys, you'll get unique and intense blowjob experiences that could be similar to something you already experienced and quite some unique ones, especially due to the deep-throating option.
What's In The Box?
As always, Fleshlight provided discreet shipping, so there was no way anyone could tell what was in the box. So, you can order it where ever you want it delivered, even to your parent's place. If they respect your privacy and won't open the box – they won't know what's inside.
Once I opened the plain carton box, here's what I found in the original Fleshlight Turbo Thrust / Ignition box:
Clear Turbo Case
Thrust / Ignition Orifice
Thrust / Ignition Texture
Instructions for use and care
Now that you have your product unboxed, all that is missing is some lube. Be sure to get a water-based one, as it works best with the sex toy's material. Also, if you don't already know, water-based lubricants are the most universal ones and work with any type of sex toy material. So, avoid confusion and just get the one that will work with anything.
Fleshlight Turbo Downsides
Even though Fleshlight Turbo models come with numerous benefits, there are some downsides. Overall, they're pretty minor, however, the downsides could impact your purchasing decision. So, you as a potential customer need to know what you're getting into.
Sticky Texture
Compared to other Fleshlight products, especially the pink ones, designed for anal and vaginal stimulation, the material of the Turbo series is more sticky.
This means that you will need to use more water-based lube to avoid any traction that could cause irritation to your penis. However, if you lube it up generously, you won't face any of such issues.
Manual Use
With Fleshlight Turbo, you'll need to give some to get some. By that I mean, be ready for some intense workout for your hand, as the masturbator is manual. Yet, if your hands are not afraid of a workout, you won't have any troubles with Turbo Ignition and Turbo Thrust.
Fleshlight Turbo Thrust vs Fleshlight Turbo Ignition
As I mentioned before, Fleshlight Turbo Thrust and Fleshlight Turbo Ignition are very similar, yet they possess some quiet qualities in terms of sensations.
Fleshlight Turbo Thrust
Overall, Fleshlight Turbo Thrust reminded me more of a real blowjob experience. Even though both of them are made from the same materials, the texture inside is completely different. The Thrust edition felt nicer against the penis and gave me more realistic pleasure that led to more satisfying cum.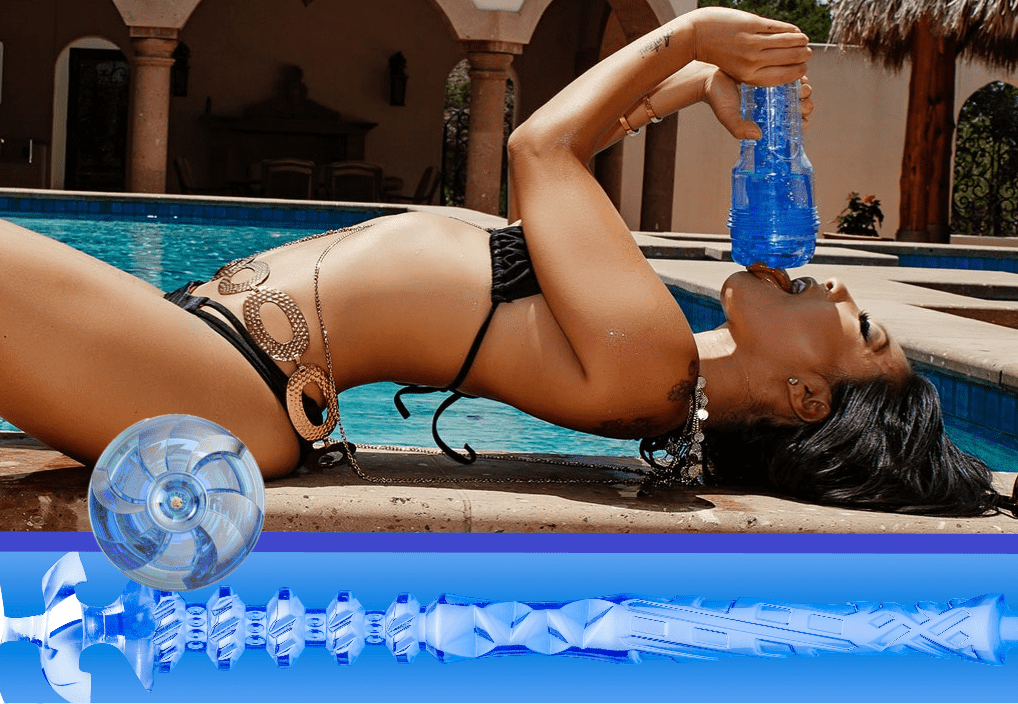 Fleshlight Turbo Ignition
Even though Fleshlight Turbo Ignition gave me a great overall experience, it seemed more distant from a realistic experience than the one I got with Turbo Thrust. However, as I mentioned before, while vaginal and anal sex stimulations can seem very similar, the oral one is a lot more difficult to mimic, to put it in other words – every person sucks dick differently. So, there's a great chance that some Fleshlight Turbo Ignition will remind more of a real blowjob, due to their past experiences.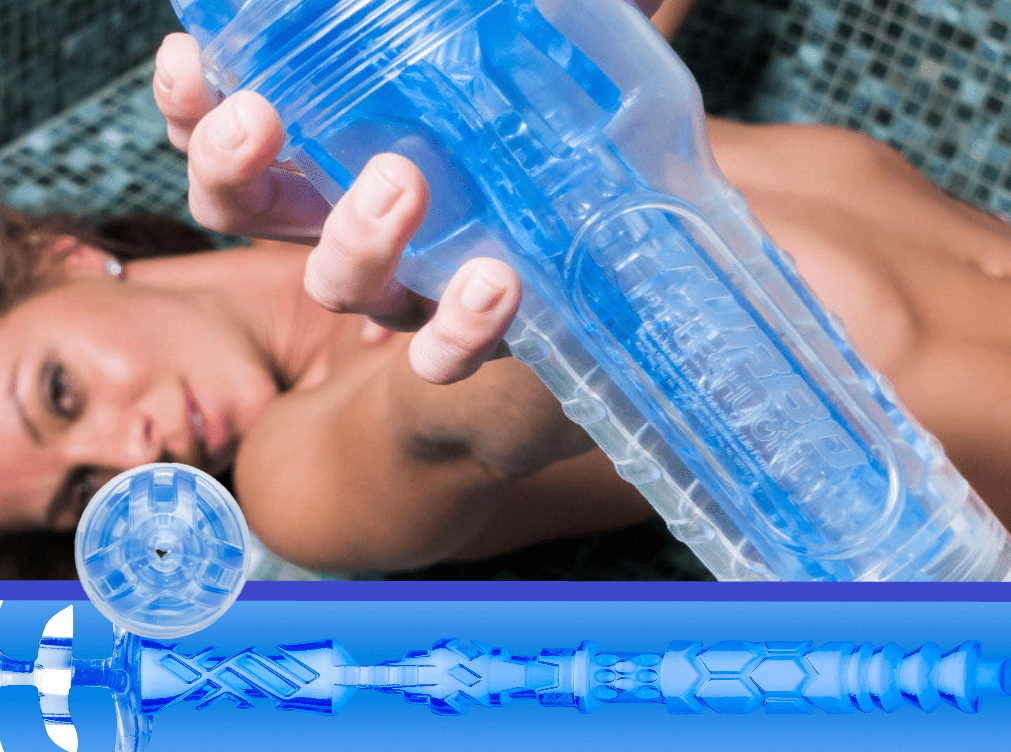 If you're not sure which one is the best for you, my suggestion would be to compare the textures of both to other Fleshlight toys that you've already tried. This way you can choose a more different one for some new experiences or get a more similar one if the ones you have already tried feel like the best sex sleeves.
However, if you haven't tried a Fleshlight sleeve and are still not sure which one to get, you can read some user reviews on the official website that could help you spot the difference and choose the better option.
Fleshlight Turbo Ignition Reviews
Fleshlight Turbo Thrust Reviews
Even though both have mostly very positive reviews, Turbo Thrust continues to be among the bestsellers on the official website and has been reviewed nearly three times as much as Ignition was. So, maybe this will help you make up your mind.
The Verdict
Overall, the Fleshlight Turbo series can give you some of the most realistic blowjob experiences in the market. From my personal point of view, mimicking oral stimulation is a lot harder than vaginal or anal. As each person that gives you a BJ has different techniques and provides different intensities and unique sensations.
So, with the Turbo series, you will experience BJs that are similar to what you had before as well as some unique ones that you might never experience with your partner. Especially when it comes to deep-throating, as not anyone is able to do that, due to intense gag reflexes.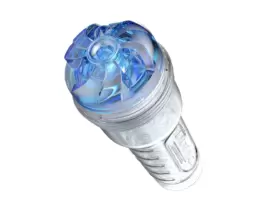 Order Now
When it comes to choosing between Turbo Thrust and Turbo Ignition, I would choose the Thrust model, as it provides more thrust, as the name suggests, and more intense sensations. Yes, as I mentioned before they are pretty much similar, so it's mostly a choice of preference. So, there is definitely no need to buy both, unless you're an enthusiast that collects each and every sex toy in the market.
If you feel like the Turbo series is the right choice for you, be sure to buy Turbo and/or Ignition from the original manufacturer's website. That ensures you get the original product and not some cheap knock-off. You can do that by clicking the link below.