Best Prostate Massager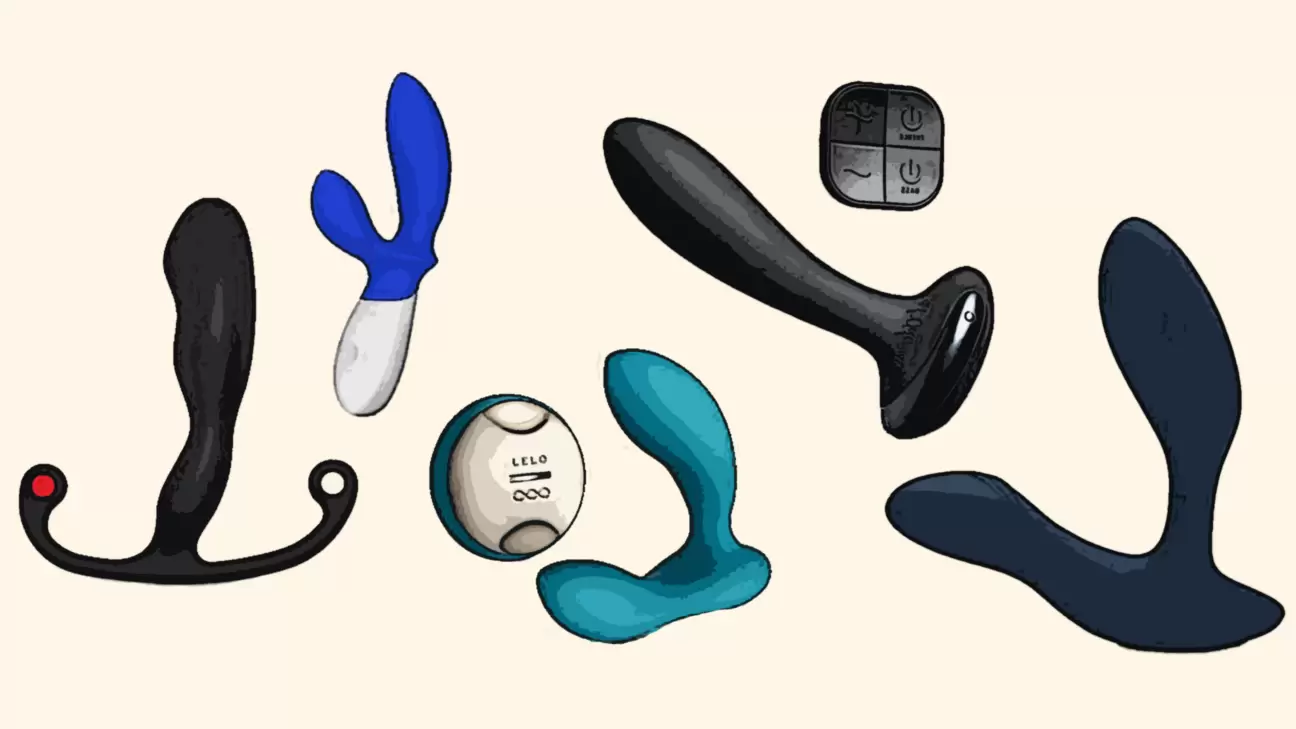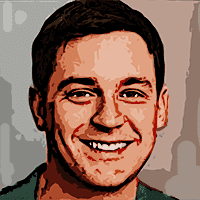 Written by
on , updated on
If you've never tried a prostate massage, at first it may sound unpleasant and the term prostate massager can sound even scarier. At least that's how I felt at first.
Now, all I can say is that there's nothing to be scared of! Once you discover the orgasms that the best prostate massagers can give you, they become your best play friends.
In this article, I'll talk about my ultimate favorite prostate massagers. I made this list based on my personal and other user experiences.
I will give recommendations for men who are just discovering prostate massagers and for those, who are pro in this field but wish to try something new.
Top 4 Prostate Massager Choices
Below you'll find an overview of my top pics for prostate massagers. I personally tested each of them. Also, I continue using each of these prostate massagers on a regular basis, so the list gets a regular update.
#1 Aneros Helix Syn Trident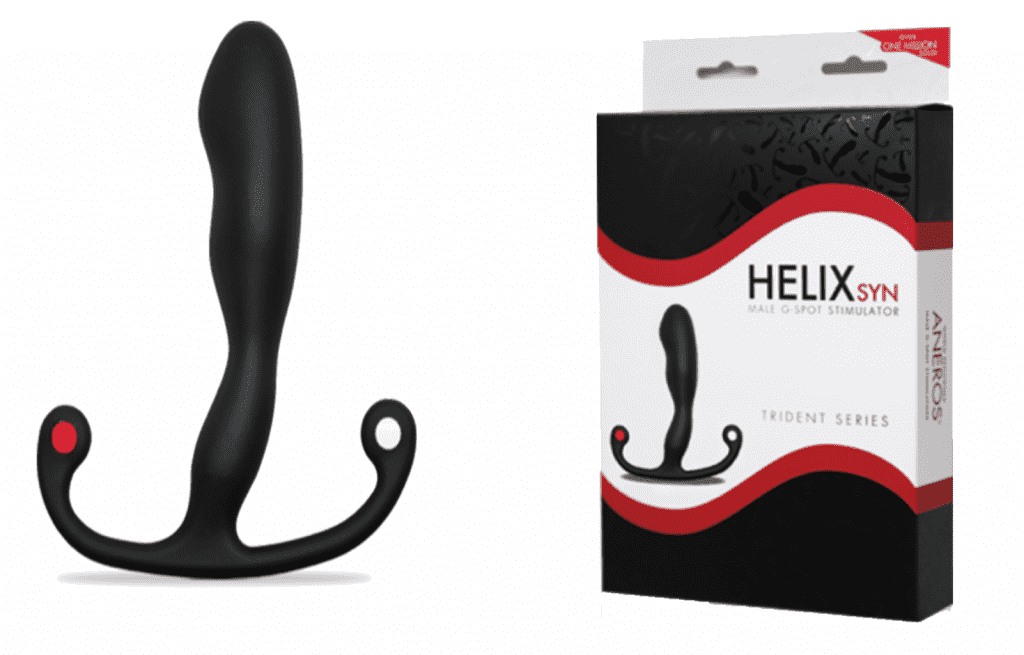 Even though Aneros started as a medical company – they quickly became one of the leaders of the prostate massagers industry.
The Helis Syn Trident is a super ergonomic prostate massager that can massage your prostate inside and out, at the same time.
Due to its special shape, Helix Syn Trident is fully controlled with your pelvic muscle. This means that after insertion, you can enjoy hands-free orgasms.
For quite a while, it is indeed the best prostate massager that I managed to find.
Pros:
Low price
Luxurious design
Hands-free experience
Simultaneous massage inside and out
Doesn't need batteries or charging
Great for beginners
Cons:
Could be a little too small for pros
Doesn't vibrate
#2 The LELO Hugo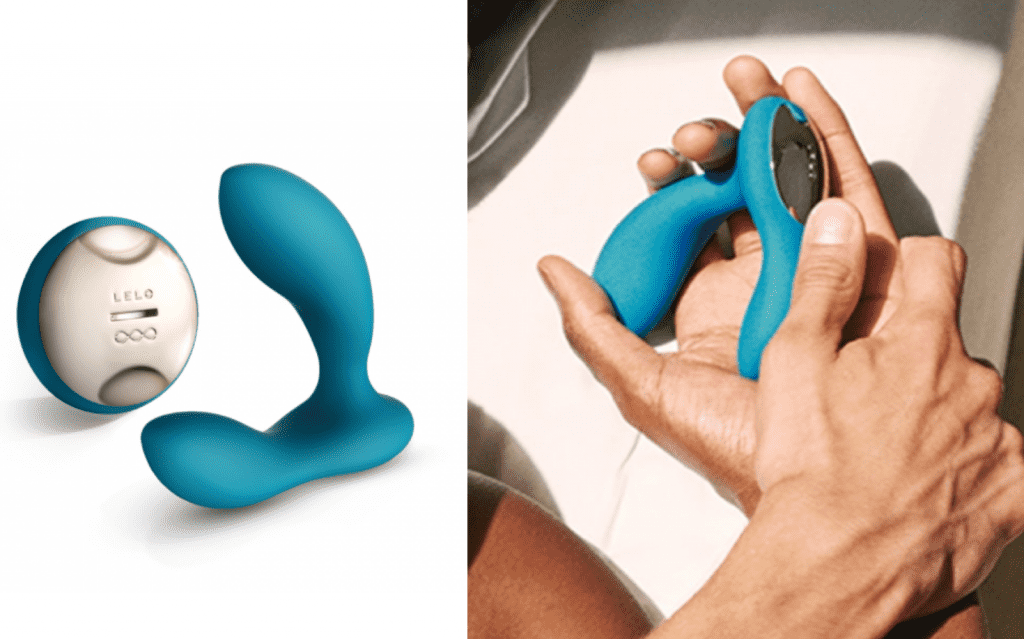 It's not a surprise that one of the best prostate massages is designed by LELO – a reputable and trustworthy sex toy manufacturer. Hugo is a luxurious device and is one of the most intense p-spot stimulators.
Created by experts in the field, LELO Hugo is made from skin-safe materials and has a smooth outline. Based on the size, it is compatible with nearly any butt hole size, so you should not experience any unwanted sensations. Suitable for beginners but created for pros.
LELO Hugo has a wireless control option, so you can fully control your experience. The insertable part of the prostate massager measures 4 inches in girth and 5.5 inches in length. It's basically the optimal size for most men to comfortably reach their prostates.
So, if you're looking for a luxurious device to stimulate your prostate and lead to intense orgasms – LELO Hugo should be on top of your list.
Pros:
Motion sensing technology for hands-free experience
Luxurious design
Six already programmed functions
Rechargeable via USB
Cons:
Wireless control requires extra batteries
Could be a little to large for some beginners
#3 PleX With Flex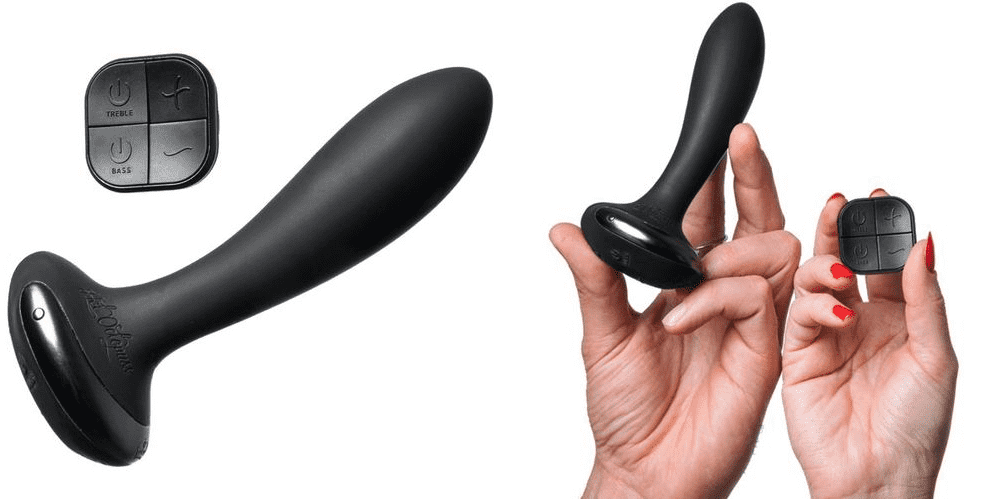 This prostate massager is one of those gems that you rarely find. Hot Octopuss created a truly innovative sex toy with dual-motor technology for precise and intense stimulation.
The treble and bass technology used in the device means that one of the motors is in charge of treble while the other one is in charge of the bass. To make it more clear – the treble motor provides shorter and more intense waves, while the bass motor is in charge of those low strong vibrations.
The prostate massager comes with a remote control device for comfort use. You can control each of the motors separately. Also, there's a turbo button included as well.
However, keep note that this prostate massager is on a larger side, so if you have little to no experience – it could be a bit too much, so better consider starting smaller.
Pros:
Dual motors
Treble and bass technology
Great grip for maximum control and safety
Perfect for advanced users
Remote controller
Waterproof
Rechargeable via USB
Cons:
No external power source
Not recommended for beginners
#4 The LELO Loki Wave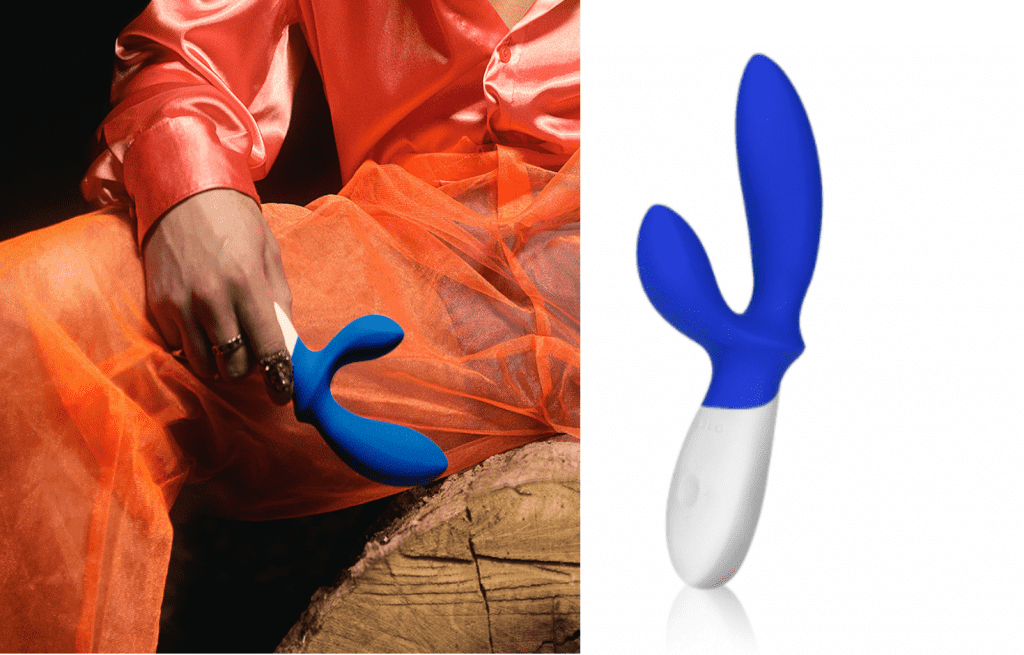 This prostate massager is one of the most innovative ones in the market. It uses an advanced WaveMotion technology that creates unique movement inside the massager, based on the user's activity.
The prostate massager has 8 ready to use settings for you to enjoy diverse experiences. You can control the programs with a built-in button that is easily reachable from nearly every angle.
So, if you're looking for some innovative prostate massage solutions to experience new sensations – give LELO Loki Wave a try.
Pros:
Great grip for maximum control and safety
Waterproof
Available in two colors
Rechargeable via USB
Cons:
No external power source
Might not work with all body types
#5 The WE-Vibe Vector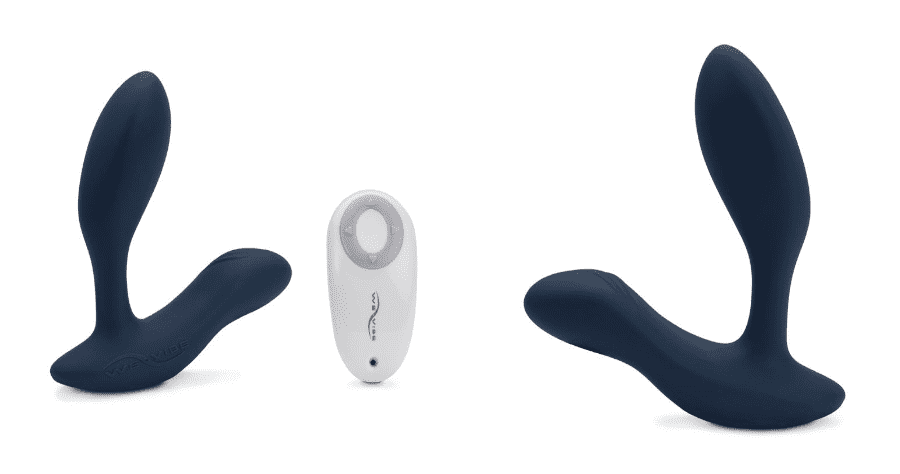 If you're looking for a prostate massager that you could use with your partner – WE Vibe Vector could be your best choice.
This innovative prostate massager is designed for people who are new to the prostate massager market. However, it can still be enjoyed by pros as well.
With 10 vibration levels and remote control options, it could be an amazing addition to your sex life. Also, it comes with an app that you can use on your mobile to control it.
Very silent, yet very powerful, this device is made from top-quality silicone that is skin-safe. So, if you're new to prostate massagers and enjoy a discreet and silent experience that you can also enjoy with your partner – try the WE-Vibe Vector prostate massager.
Pros:
Couple friendly
Perfect for beginners
Extra silent
Made from top level silicone
Waterproof
Rechargeable via USB
Cons:
Requires extra batteries for remote control
Could be too small for pros
The Criteria I Used to Evaluate Best Prostate Massagers
Just like with any other purchase, choosing the best prostate massager requires proper evaluation criteria. This way it's much easier to find a product that matches your expectations quality-wise as well as money-wise. So, here are my criteria for choosing the best prostate massager:
The Shape and Size
For those who are new to this – size does matter. Some guys have tighter butt holes while some have more loose ones. That's why if you're new, I wouldn't recommend starting from super big ones as instead of pleasure, you may bring some pain into the picture.
The Materials
Just like with any other sex toy – it's all about the feel. That's why choosing quality materials that feel nice is the key. Also, quality materials mean the longevity and durability of your prostate massager. No one wants a sex toy that breaks after a couple of uses.
The Functions
Well, it's all about the sensations that you're looking for. So, opposite to many other sex toys, where looks play an important role, it's the functionality that solely defines the experience. Vibrations, rotating heads, and gyrating shafts – the choice is vast.
The Maintenance
Keeping your prostate massager clean is important, that's why devices that are difficult to wash and clean can become annoying. Also, you should take into consideration of the device being waterproof – especially if you're planning to take it with you when you take a shower or a nice relaxing bath (with a happy ending).
Quality/price ratio
Last but most important aspect. Everyone wants to get what they pay for. Not always the most expensive prostate massager means the best experience. However, the price aspect is important as quality stuff can't be cheap. If a deal seems to be too good to be true – most likely it is.
In case you're new to choosing the best prostate massager or want to learn more – read all about prostate massagers in the FAQ and buyer's guide section.
Prostate Massagers FAQ
Below you will find detailed answers to the most popular questions about prostate massagers. This guide will help you find the perfect device for you and make better purchase decisions. If you have any additional questions, feel free to drop me a message.
What is a prostate massager?
A prostate massager is a sex toy that helps men around the world get prostate stimulation and reach prostate orgasms. Just like with any other sex toy, it is designed to help you get a more pleasurable sexual experience and explore your sexuality.
Prostate massagers are designed to help men stimulate their prostate by reaching it through the anus. They come in different sizes and shapes as well as have different functions. That is why choosing a prostate massager is a very personal choice and what may work for some dudes may not be perfect for you.
However, most popular massagers are designed to be quite universal, so if you're new to this, it is best to go with a known brand that's been already tested by men around the world.
What is the prostate and where can I find it?
Also called the p-spot, the prostate is a walnut-sized gland that locates between the penis and the bladder. Even though the prostate is small, it's a very sensitive organ that massaged and stimulated right can bring great pleasure to any man.
Prostate stimulation is well-known to lead to great orgasms that are more intense than those that can be reached during regular penis stimulation. During stimulation, the prostate enlarges and can become the size of a plum. Due to that, it becomes easier to stimulate it further and reach mind-blowing orgasms.
Is prostate massager just a sex toy or is it a medical device?
In general, most prostate massagers are made in line with medical standards. However, all items listed on this website qualify and should be considered as sex toys designed for personal pleasure.
Is prostate massager good for my sexual health?
According to various medical sources, regular ejaculation and orgasms could reduce the risks of getting prostate cancer. Also, it helps reduce prostate enlargement that is one of the causes that leads to prostate cancer.
If you spoke to any dude who needs to wake up several times to go to the bathroom at night, he will tell you it's no fun. Even though enlarged prostate does not necessarily mean anything serious, it can be pretty annoying. That's why regular orgasms will not only help prevent prostate enlargement but will also bring you some great pleasure.
As mentioned before – orgasms can be beneficial for your health. Using a prostate massager can help you reach better and more intense orgasms. So, why not give yourself greater pleasure with the chance to improve and maintain your health?
I have prostatitis. Will the massager help me? Can I use it?
Prostatitis is a very common health issue, especially in older men. To put it in simple terms, Prostatitis is inflammation and swelling of the prostate gland which can cause difficult and painful urination. Usually, Prostatitis is detected in men 50 years and older. However, quite a number of younger men find themselves having such conditions.
According to various studies, prostate milking and antibiotic usage is known as a great and effective therapy that helps reduce Prostatitis. Such treatment is of prostate massage is recommended for 1-3 per week in order to improve health and achieve visible results.
What does a prostate massager do?
Even though there are different types of prostate massagers, their purpose is the same – to stimulate the prostate.
Prostate massagers can be internal (inserted through the anus), external and double (stimulating from the inside and outside at the same time). Also, prostate massagers can be designed to be used manually or have a motor that makes vibrations.
While manual prostate massagers require you to move them back and forth against your body, vibrating ones can give you enough stimulation just from vibrations themselves.
The prostate massagers that stimulate the prostate from inside and out at the same time will also massage the section between your anus and scrotum, called the perineum.
How to use the prostate massager for the first time?
The first time you try to give yourself a prostate massage it may seem a bit difficult, however, it is not. Doing it the first time, I would recommend choosing an external prostate massage. It doesn't require any toys, only a relaxing area, and your fingers.
To start with, you need to find your prostate. It is located between your scrotum and anus. Try pressing and taping around that area until you spot a harder area the size of approximately a walnut. Once you spot it – you can start exploring it and see what feels nice.
TIP: massage your prostate feels especially nice if you stimulate your penis at the same time. This way the pleasure doubles.
If you find yourself enjoying an external prostate massage – most likely you'll enjoy an internal one as well.
Most prostate massagers, designed for stimulation from the outside, look like a slightly bent arm that comes out of the main unit. It helps make sure that your massager doesn't get too deep into the anus as well as properly stimulate the prostate.
It's bent in order for you to better reach the area between testicles and anus where your prostate is located. Doing this is called giving yourself an external prostate massage.
However, before you start buying sex toys for prostate massage, better get some quality lube and try massaging the prostate with your finger. Start by slowly stroking your penis. This will help you and your butt relax as well as make you feel good. This helps avoid anal penetration discomfort.
Your prostate is located on the front wall of your pelvis and the side of your penis. Try moving your finger until you find a spot of tissue that feels slightly different from other tissue. Once you locate it and start massaging it, you'll feel intense pleasure similar to the one you felt when massaging the prostate for the outside. The feeling will be stronger as now you have found your p-spot.
Now that you found your p-spot and figured out whether you enjoy the stimulation, you can start considering internal prostate massagers. I would recommend starting from something small and working yourself up to bigger, thicker, and better toys that will bring you greater pleasure.
Can using a prostate massager lead to multiple orgasms?
Multiple orgasms are not guaranteed to anyone, nor males, nor females. However, prostate massagers are great means that can increase your chances of getting multiple orgasms. Since the sensations of using prostate massagers are so intense and pleasurable, many men report multiple climaxes.
Using a prostate massager, especially a vibrating one, not only increases your chances to get multiple orgasms but could also intensify the overall sexual sensations. Trust me, these sex toys can give you more than your finger can.
However, one thing you should keep in mind about multiple orgasms – they don't change your biology. By that, I mean that after the first ejaculation, your body may not have enough time to produce more semen before the second orgasm arrives.
However you will still feel the same sensations as when you cum regularly, the only difference is that there might be less to no cum.
Does using a prostate massager make me gay?
No, using a prostate massager does not make you gay. P-spot stimulation just like any other sexual stimulation has nothing to do with your sexual orientation. If you're only interested in females then you're straight. Using sex toys just like masturbating doesn't make you gay.
You should also keep in mind that you can use the prostate stimulator when you're with your partner. I'm sure that he or she will enjoy seeing you getting strong orgasms.
In short, using prostate stimulators and massaging your p-spot simply means that you're open about your sexuality and enjoy exploring new intense, and pleasurable sensations.
Should I use lube along with my prostate massager?
Yes, anytime you put anything into your anus, from finger to prostate stimulator, always use lube. First, it helps to reduce friction while making the penetration easier. Also, it helps to increase pleasure. Keep in mind that you should select the type of luce based on the type of material of the prostate massager that you're using.
Anything from silicone and rubber works best with water-based lube. Anything made from metal on glass can be used with oil-based lubes as such lubes last longer and are thicker.
If you're new to this, be sure to apply more lube than you think you need. Get your sex toy nice and slippery. If you feel friction or inserting the toy seems too difficult, the first thing to try is to apply more lube. However, the lack of lube isn't always the cause, sometimes the toy may be too big, especially if you're a beginner.
Can any person use a prostate massager?
In general, anyone can use a prostate massager. However, as the title suggests, it most likely brings the most pleasure to individuals that have a prostate that can be stimulated. Even if you don't have a prostate but still enjoy vibrations up your butt – have a blast.
How to deal with poop when using a prostate massager?
Well, since you're looking at sticking an object up your butt, there is a great chance that you will need to deal with poop. This is actually the main reason why most men are shy and don't want to try prostate massages.
However, you shouldn't be scared, as dealing with poop is not as bad and difficult as it may seem. Some proper preparation can help seriously reduce your chances of getting the brown stuff out.
First of all, if it's diarrhea day – better reschedule the prostate massage. In other cases, wait a couple of hours after your last bowel movement. Take a shower and properly wash your crack with soap and water.
However, still, keep a towel beside and wash your prostate massager very well once you're done. Remember – hygiene is important. Also, try not to worry about any brown situations – it's really no big deal.
Can use it with my partner?
Even though many dudes think that it's for solo use, you can definitely use it with your partner. Your partner will definitely enjoy seeing you experience some serious pleasure in bed. However, before you bring it to bed – discuss it upfront.
Can I use a prostate massager when showering?
Any prostate massager that doesn't have batteries is usable in water. However, if you own a vibrating prostate massager, you should read the instructions carefully before you consider taking it to shower with you.
Some prostate massagers are waterproof while others are only water-resistant. Keep in mind that you still need to apply lube to your prostate massager even if you're in the shower.
Tip: water-based lube will wash off easily. However, if your prostate massager requires water-based lube, simply apply more of it and more often.
How to clean a prostate massager?
Almost all sex toys can be cleaned by simply using soap and water. Materials, like silicone, metal, or glass can also be sterilized and sanitized in hot temperatures. However, if you want to keep your toy clean, simply use a condom on it.
What are the important qualities of a good prostate massager?
Firstly, you should look for pleasure. The best prostate massager is the one that brings you the best sensations.
Also, pay attention to the materials that it's made of. They should be non-toxic, hypoallergenic, and easily cleanable.
Most quality massagers made from glass or silicone can be sanitized in the dishwasher or with boiling water. However, check the instructions to see if it's safe for your toy.
Also, when you search for the perfect prostate massager – pay attention to its functions. Choose whether you want a vibrating one or a manual one, remote control, or not. It's very personal so, simply choose what you think you will enjoy most.
Last but still very important – size. If you're new to this – don't go big. Look for something smaller and then work your way to the big toys.
Discover the size that gives you the most pleasure. If it's a small one – it's okay, if it's a huge one, it's still perfectly okay.