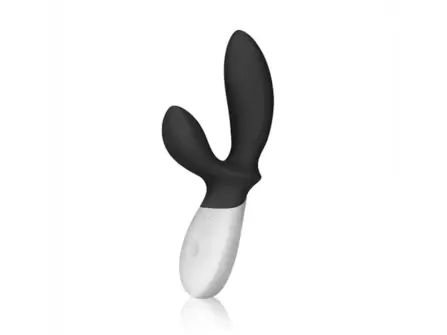 Lelo Loki Wave
Overall Rating
4.75 out of 5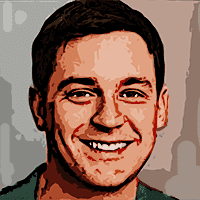 Written by
on , updated on
LELO LOKI Wave Review
In this LELO LOKI Wave review, I will cover the good and the bad about this world's first luxurious prostate massager that moves back and forth to give you some unique and intense sensations.
LELO is well known for being the pioneer of luxurious sex toys. Or, to put it in other words, they're one of the first brands that helped reshape the sex toys industry and give it a touch of luxury.
LELO LOKI Wave prostate is not an exception. Trust me, this is not your regular cheap prostate massager. This is a luxurious device, designed for men that enjoy the quality and the orgasms that quality can bring.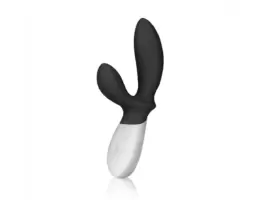 Order Now
Since I've tried hundreds, if not thousands, of sex toys already, it's pretty hard to impress or surprise me. So, when trying out a new toy, I'm usually pretty skeptical and don't expect much.
Even though LELO LOKI Wave is highly advertised and receives many positive reviews, I had to try it on my own to find out what was all the fuss about. So, let's start the LELO LOKI Wave review from its benefits. After all, that's why we're all here.
LELO LOKI Wave Benefits
When you're paying 200 dollars for a vibrating prostate massager, you expect quite a lot from it. I'm sure that is. Even though I tried to keep my expectations low, it's not your regular 20 dollar dildo, so it has to prove itself worthy of the price tag. Here are the main benefits I discovered about LELO LOKI Wave that could help you decide whether this vibrating prostate massager is a good match for you.
Double Stimulation
Loki Waves has two handles, designed to stimulate the prostate both from the inside and from the outside. I've always been a guy that enjoys double stimulation, so this feature of LELO LOKI Wave was a huge bonus. So, if you're a guy like me and enjoy your double p-spot stimulation, I ensure that you'll have a blast with LOKI Wave.
Unique Sensations
LELO promised some unique sensations with LOKI Waves and delivered on their promises. Honestly, I never had a prostate massager that would move back and forth against the prostate.
The sensations I felt were literally fireworks. I had to control myself really hard not to come in seconds.
Also, it has 10 pre-programmed pleasure settings, so you will have a LOT to explore and feel. What I like about them, is that most of them actually feel very different and give you new heights of pleasure.
Comfort Feel
With LELO you expect luxury and with LOKI Waves it's exactly what you get. This vibrating prostate massager feels very nice and comfortable in your hand and even better when you stick it into place.
Quick Charge
Even though the first charge will require 2 hours, later you can reduce it to one. That's more than enough for several orgasms.
Compared to other sex toys, the charging time of the LELO LOKI Wave is pretty low. Especially since it runs on quite a powerful motor (at least I felt that).
LELO LOKI Wave is Long Lasting
LELO LOKI Wave prostate massager is not only powerful but also long-lasting. A fully charged battery can last for around two hours, so, trust me, you can have more than just a couple of orgasms.
Also, it has a LED light indicator on the side that will tell you when your vibrating prostate massager is running out of energy and requires charging. So, no surprise turn-offs right before the climax!
Skin Safe Materials + Waterproof
This luxurious LELO prostate massager is made from skin-safe materials, which means it's hypoallergenic and is compatible with any skin type. By choosing sex toys that are made of such materials, you protect yourself and your partner from any skin irritations or allergies.
Also, LELO LOKI Wave is 100% waterproof, so you will have no trouble taking care of it. Remember, you need to clean your sex toys after each use to avoid any nasty bacteria or other dirt that can cause infections.
Easy to Clean and Maintain
As mentioned above, LOKI Wave is fully waterproof, so you won't face any troubles in cleaning it. Also, it doesn't require any special cleaning supplies, so for such a luxurious prostate massager, it's very low maintenance and doesn't require a lot of energy to be taken care of properly.
Keep in mind that you need to clean it after each use, just like any other sex toy!
1 Year Warranty + 10 Year Guaranties
LELO LOKI Wave comes with 2 warranties that fully protect you as a buyer.
The first one that lasts a year ensures that within this period, your purchase will be replaced free of charge.
The second one that lasts 10 years ensures that if within this period your prostate massager breaks or malfunctions, you'll be entitled to a 50% discount for a purchase of a new device.
Discreetness
Just like with any other LELO products LOKI Wave arrives in discreet packaging without any branded logos or other indicators about what the shipment contains.
Also, LELO offers discreet billing, your sex life privacy is secured and ensured. After all, no one wants to share their bedroom with those who don't belong there.
How LELO LOKI Wave Works?
As you can see from the GIF on the right, LELO managed to create a vibrating prostate massager that imitates the prostate stimulation you would expect to get from a real person.
Such stimulation way ensures that you will get some sensations that you have never experienced before in your life.
As you can see on the white handles, LOKI Waves has 4 main control buttons.
The up and down arrows will help you comfortably switch between 10 pre-programmed pleasure settings. The remaining two buttons, + and – will help you control the intensity of the vibrations.
Everything else is pretty straightforward: charge it, use a water-based lubricant to lube up your LELO LOKI Wave, and last but not least – stick it up, turn it on by using the button in the middle of the controls and enjoy!
If you want to learn in more detail how LELO LOKI Wave works, you can read the manual online, by clicking here.
What You Get in The Package?
Since Loki Wave arrived in discreet packaging, I didn't know what I was unboxing, since I've been expecting quite a few shipments at the moment.
Once you open the discreet packaging, you'll find a luxurious black box that has a see-through window revealing your prostate massager. Once I opened the box, here's what I found: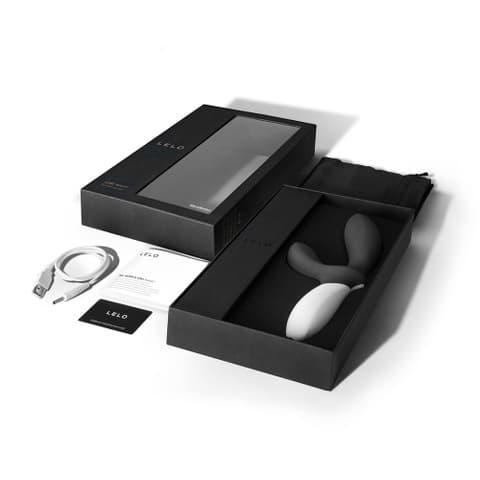 LOKI Wave (you can get it in black or blue, I chose the black one as it seemed more luxurious)
USB charging cord
Satin storage pouch
Warranty registration card
Detailed instruction manual
As you can see, you have almost everything you need in order to start playing with your P-spot. The only thing that the package lacks is lube. If you already have some water-based ones, then you're good to go. If not, be sure to order extra when purchasing. Otherwise, you'll need to run to the store or wait for additional shipment.
I wouldn't recommend using it or any other prostate massager without lube. It can cause traction and unwanted skin irritation along with completely ruining the pleasure.
I really enjoyed the satin storage pouch as it helps to keep my prostate massager away from dust, dirt, sunlight any other things that I don't want to get on it. Also, the storage pouch is very useful for traveling. To tell you the truth, LELO LOKI Wave became one of my most trusted travel companions.
LELO LOKI Wave Reviews
Well, it's not only me who is hyped about the LELO LOKI Wave prostate massager. Even on the official LELO website, I've found multiple positive reviews that justify the benefits of this vibrating prostate massager. Here are some for you to enjoy:
As a novice to this type of toy- It has been eye opening. Great product overall- Unbelievable vibrations that rattle the bones and take you to ecstasy!

-Wings, Rated 5 stars
You will cum everywhere. Wave is loud but amazing, strong vibrations

– Luc11, Rated 5 stars
This massager has many different modes to choose from and remembers the mode that was last used. The product is easy to clean and the battery will last for a long session.

– Lover27, Rated 5 stars
These are just several of many positive LELO LOKI Wave reviews. However, I found some negative ones as well. Yet, there were only a few compared to all the good words LOKI Wave is getting. Here's an example:
It's a giant tapered bulb. The problem? Slightly tapered means it has to be held in or the wave pinch motion will quickly make it slip out. It feels insanely good but for 216 it is also a design flaw that it slips out

– Anonymous, Rated 1 star
If you wish to see more real LELO LOKI Wave reviews, written by real users, click here to go to the official LELO website.
LELO LOKI Wave Downsides
As you can see from the LELO LOKI Wave reviews above, even the best prostate massagers are not always the best for everyone. So, before you buy, be sure to consider the possible downsides:
Might Be Too Big
If you're a beginner and this would be your first prostate massager – it could be too big. The dimensions of 4" x 4.5" in length and girth might not fit or give you some pain instead of pleasure.
If you're just starting with prostate massagers, check out my top suggestions here. It also has a guide to giving yourself your first P-spot orgasm in the FAQ section.
I always recommend doing it by yourself first and only then considering getting a massager to know whether you enjoy P-spot stimulation in the first place.
No Remote Control
LELO LOKI Wave, unfortunately, doesn't have a remote control. So, a couple of times I've pressed some buttons I didn't want to.
However, it didn't take me long to learn to properly operate it without any unfortunate clicks.
Requires Lube
Well, this one is a pretty obvious one. Using prostate massagers, not only LELO LOKI Wave, required lube to avoid unnecessary traction that can cause an unpleasant sensation.
For this vibrating prostate massager, choose a water-based lube as it is the most compatible one with it and any other sex toy.
LELO LOKI Wave Alternatives
To be honest, I haven't yet found an alternative that would match the sensations that LOKI Wave can give you. This prostate massager is truly unique and I could gladly recommend it to any guy who enjoys a good rub on his P-spot.
However, as I mentioned before, if you're a beginner, Wave might just be a little too big for you, so you can check my guide to best prostate massagers and find a suitable alternative there. In the detailed guide, you will find a lot of useful information that every beginner should know and detailed answers to questions that you probably have but might be too shy to ask.
The Verdict
Overall, LELO LOKI Waves is a high-quality vibrating prostate massager that delivers more than you could expect.
I can genuinely say that it is worth the money and you do get more than you pay for. While it is not the most beginner-friendly prostate massager, moderately experienced and true experts will enjoy it.
So, if you want to get your LELO LOKI Wave, be sure to get it from the manufacturer's website here. This way You'll ensure that you get all the warranties.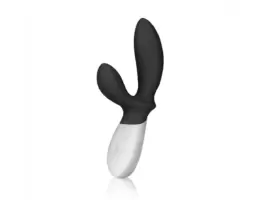 Order Now
If you're curious to learn more about prostate massagers and other quality alternatives, take a look at my best prostate massager guide.