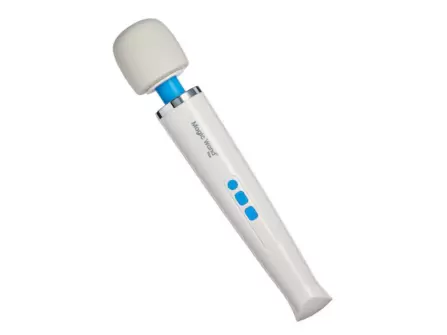 Hitachi Magic Wand
Overall Rating
4.75 out of 5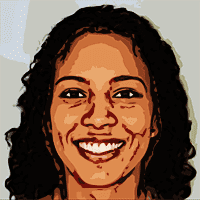 Hitachi Magic Wand
The Hitachi magic wand is one of the most popular and well-known massagers on the market. It is known for its strong, deep vibrations that can provide relief to aching muscles. The wand is also popular for its versatility, as it can be used for many purposes. The Hitachi magic wand is a versatile tool that can provide relief and pleasure.
The Benefits Of Hitachi Magic Wand
Here is a detailed list of the benefits of the worldwide famous Hitachi Magic Wand. The Wand has been in the market for several decades. Without any big changes, it's still the favorite of many users. It could be the discreetness and or versatility.
Deep Rumbly Massage
Many people are more familiar with the Hitachi Magic Wand as a stimulator for the clitoris. However, it is actually a full-body massager first and a way to stimulate your clitoris second. The Hitachi Magic Wand comes with special settings that provide deep slow vibrations that actually work brilliantly for the clitoris. So, you can use it for pleasure and many women do so.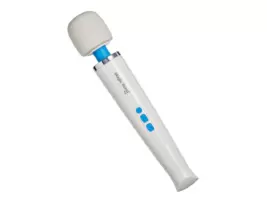 Order Now
Full Body Massage
In the modern world, a lot of people experience body aches that they get for different reasons. Some get aches from sitting too much, others from sporting too much, and so on. Despite the reason, a vibrating massager can be a great way to help your muscles relieve the tension.
Easy to Use
Using the Hitachi Magic Wand is very easy and doesn't require any specific knowledge or skills. Simply try out various intensity levels to find the one that works for you on that day give into the vibrations. It really does magic when it comes to relieving tension.
Couple-Friendly
The Hitachi Magic Wand can actually be used for foreplay. You can tease your partner and your partner can tease you. It's a very versatile and powerful vibrating wand that can substitute several devices and reduce clutter.
Specifications
Here are the technical specs of Hitachi Magic Wand Original:
The authentic Magic Wand® Original that started it all
A/C Corded Power (not rechargeable)
Two power levels going up to 6,000
Soft vinyl head
Famous deep, rumbly massage
Powerful, brushless motor & intuitive control
Continuous plug-in power
1-year warranty
As you can see, the Hitachi Magic Wand Original is A/C coded power, therefore you can enjoy it with no interruptions and no lengthy charging time.
What's Inside The Box?
Here is a full list of items that you will be getting with your Hitachi Magic Wand Original:
Hitachi Magic Wand
Manual for using it
If you are planning to use it on your private parts, some water-based lube would help reduce the friction and make the experience smoother.
Hitachi Magic Wand In Action

There's nothing quite like a vibrating massager to soothe sore muscles. Whether you've just worked out or you're dealing with chronic pain, a good massage can make a world of difference. If you're new to using a vibrating massager, start by reading the instructions carefully. You'll want to make sure you understand how to operate the device before using it on your body. Once you have a good understanding of how it works, find a comfortable spot to sit or lie down.
Start by placing the massager on your skin and moving it around in slow, circular motions. You can increase the intensity of the vibration if you find that it's helpful. Just be sure to listen to your body and don't overdo it. If you're using the massager on your back, you may want to try lying on your stomach with a pillow under your hips for support. This position will allow you to reach all of your back muscles easily. Spend some time experimenting with different techniques and speeds until you find what feels best for you. You may also want to try using the massager with lotion or oil to help reduce friction and increase relaxation.
The Hitachi magic wand is also a great way to stimulate the clitoris. Turn down the settings to very low and explore your privates.
There's nothing quite like a good vibrating massager to help you relax and unwind after a long day. Whether you use it on your back, neck, or feet, a vibrating massager can help soothe muscle aches and tension. Just make sure to use it on a comfortable surface, like a bed or couch, so you can really relax and let the vibrations do their work!
Tips For Using Your Sex Toys
Important things to know about your sex toys and their maintenance.
Get Used to Experiences
There is no one way to get used to a vibrator. Different people will enjoy different types of vibration, so it is important to experiment to find what feels good. Many people find that starting with lower levels of vibration and gradually increasing the intensity is a good way to get used to the sensation. Some people may also find it helpful to use a lubricant, as this can help reduce any discomfort.
Hygiene is a Must!
The main reasons to clean sex toys are to prevent the spread of infection and to keep them in good condition.
Moisturize and Lubricate
Here are the main reasons to use lubricant when playing with vibrator and the clitoris:
Helps reduce friction
Creates a more pleasurable sensation
Reduces the risk of irritation or injury
Hitachi Magic Wand Reviews
I already told you everything there is to know about my experience with Hitachi Magic Wand. Now, let's see what other users of the massager have to say. Here I collected some reviews, written by verified users on the Good Vibes website. The website is an official distributor endorsed by the manufacturer as a trusted place to buy. The reviews are for the original Magic Wand and the Plus edition.
I almost didn't buy this due to the asinine amounts of negative comments left by people literally too stupid to read. The product literally tells you it is a plug in, so had the other buyers took one second to read the description they would see it is powered by a cord, nowhere does this product say it is cordless, so all the one star reviews are inaccurately earned. With that being said, I received mine today and tried it out a few times and I wish I would have bought it sooner. I've been thinking about a hitachi for about a year now and I am happy I finally decided to buy one, although I was a bit hesitant at first due to the low stars.

Verified Buyer
I had an attached a magic wand for over 30 years. Alas it finally died. I Purchased the new version which I find to be not at all as satisfying as the original. The head is too large. The controls are cumbersome. Big disappointment

Verified Buyer
Bought this for the wife as she wanted to use on her muscles…. no really! The product it great! Works wonderfully, and is quieter than I expected. Yes, its corded, not the cordless one. Says so right in the product description. Pay attention to what you are putting in your cart. I saw lots of complaints about it "not being cordless". Nope, its not, just like it says

Verified Buyer
I really didn't like the Hitachi Magic Wand. Its vibrations were too intense for me, even on the lower of the two settings — half the time I'd go numb and have to switch it off and rest for a while. It was also kind of loud. My husband and I tried using it for both foreplay and a little extra somet…

Verified Buyer
Obsessed. I love vibrators but hate when they feel too hard against me. The round head is soft enough to get into all the right places while the power is strong enough to give you an actual real mind blowing orgasm. Bought this to revamp my sex life after having a baby and omg I feel like myself again! Recommend any and everyone but especially if you have a vulva & clit! Ah-may-zing!

Verified Buyer
yo this thing rocks!!!!!!!!!!! I'd recommend this item to anyone who wants a good massage for any muscle group on the body or anywhere else you can think of…. awesome thing, just really melts away the stress that is being physiologically and emotionally dependent on a certain chemical

Verified Buyer
Alternatives to Hitachi Magic Wand
While the Hitachi Magic Wand is an excellent personal massager, there is a chance that you might be looking for something slightly different. Here are some alternatives that are similar to the Magic Wand
Lelo Smart Wand 2 – it comes in two sizes and has a rechargeable battery. The vibrations are slightly different than the ones that the Magic Wand produces but equally as satisfying. When it comes to the looks of the toy, Lelo definitely has the edge with the smooth and sexy design.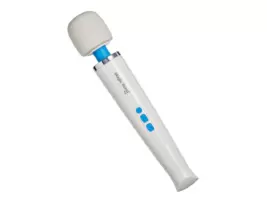 Order Now
Dame Com – technically it's a wand vibrator but it has the shape to work as a personal massager. While the vibrations are not as strong as the Magic Wand's or the Smart Wand's, it can give a light neck massage.
The Verdict on Hitachi Magic Wand
The Hitachi Magic Wand is a popular vibrator that has been around for many years. It is known for its strong, powerful vibrations that can provide intense stimulation. The wand is also very versatile and can be used for a variety of different purposes, such as relieving tension, stimulating the clitoris, or even as a general body massager. The Hitachi Magic Wand is a great choice for anyone looking for a strong, reliable vibrator that can provide intense stimulation.