MonsterCock and MonsterBator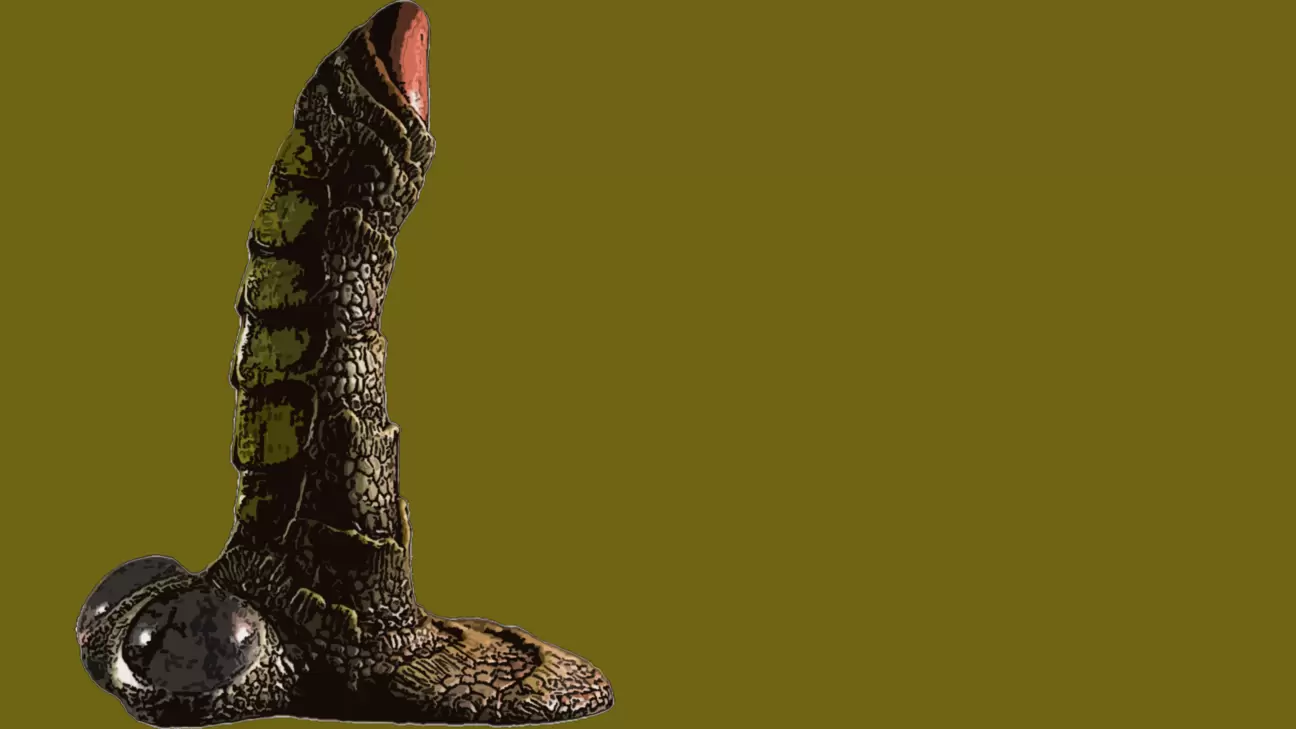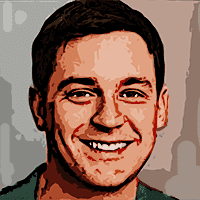 Written by
on , updated on
Human creativity has no boundaries. Horror stories have intrigued human minds for many years. These stories invoke fear in our hearts like nothing else. And, when you mix that fear with your erotic fantasies, you get a feeling which is beyond words. With this theme of fear and fantasy in mind, the co-owner of Abyss Creations, Michael Wilson created MonsterCock. When you go through the website of MonsterCocks, you will notice that the creator really has a twisted and creative mind.
Otherwise, creating such bizarre and innovative sex toys wouldn't have been possible. Now, many of you fantasize about scary beasts and monsters sexually. When you see a MonsterCock, you just can't but get impressed by the sheer creativity of the makers.
Abyss Creations is always popular for its realistic sex toys. They are the ones who made RealDoll which is now one of the most realistic sex dolls in the market. So, when they are making MonsterCocks and MonsterBators, you should expect it as realistic as possible even though the theme of those sex toys is fictional.
With that in mind, here is a review of MonsterCocks and MonsterBators that will guide you on your purchase. If you are already intrigued by this theme of fear and erotic fantasies, then you should read this review till the end and after that decide whether you should buy these toys or not. So, let's begin.
MonsterCock Reviewed
Here you will find essential info about all currently available MonsterCock models. Each of them comes with a unique design and a unique texture to fulfill your fantasies. Contrary to regular dildos, monster dildos are nothing that you've experienced before. These MonsterCocks are made of the highest quality materials and painted to the smallest detail. So, it's more than just a dildo – it's a collectible.
Bitten MonsterCock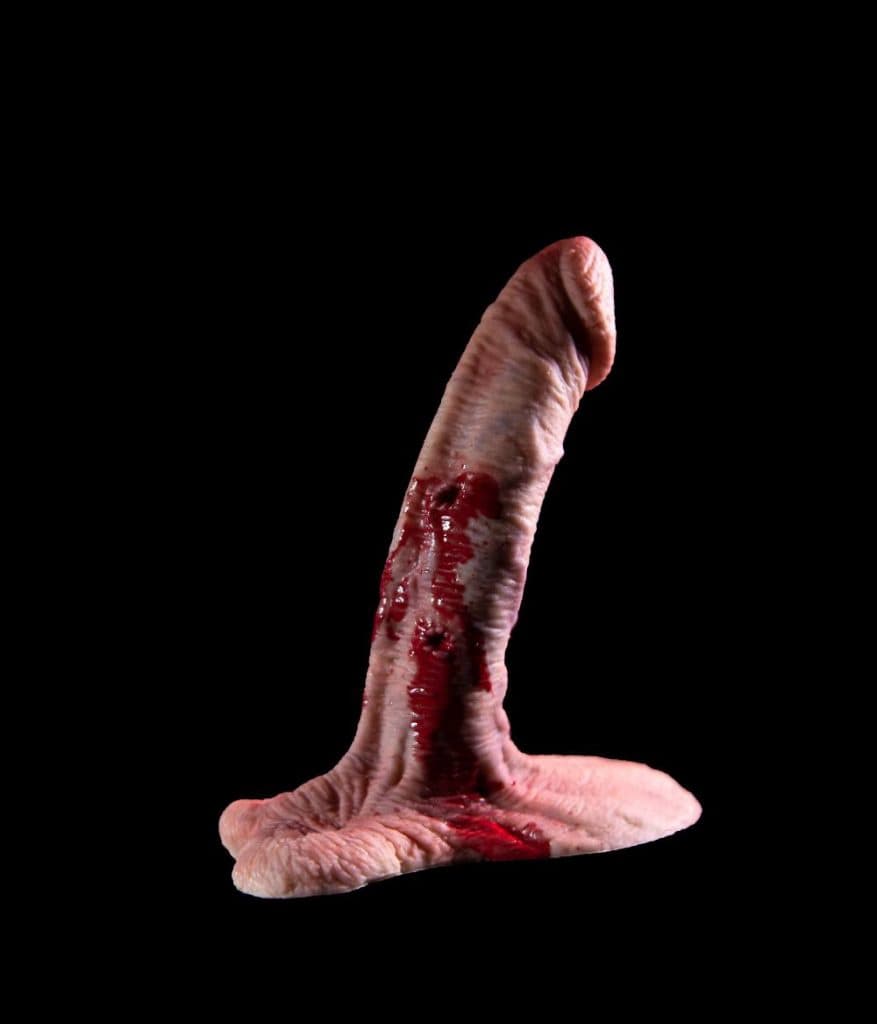 | Length (Insertable) | Width | Material | Price |
| --- | --- | --- | --- |
| 6.25" | 1.25" | Platinum Grade Silicone | $374.99 |
Have you ever thought how a vampire's dick would look like? Yes, Bitten is the cock of the last vampire on earth. According to the website, it is over 1000 years old and the cock is the only remaining part of the last vampire that existed on earth. Also, Bitten is also used by cults for satanic ceremonies. So, the story around Bitten is very intriguing.
Now, let's talk about the product. You have to admire the precise artistic work performed on this dildo. The color of dried blood on the cock looks so natural. Also, Abyss Creations always use high-grade materials for their sex toys. So, the dildo is absolutely safe to use. It is a piece of art that you would want to keep. It invokes the viciousness of your erotic fantasies that will enthrall your mind.
Pros:
Unique design
Precise artwork
Safe to Use
Cons:
Not for everyone
Price is quite high
Testicles could be better
CreatureCock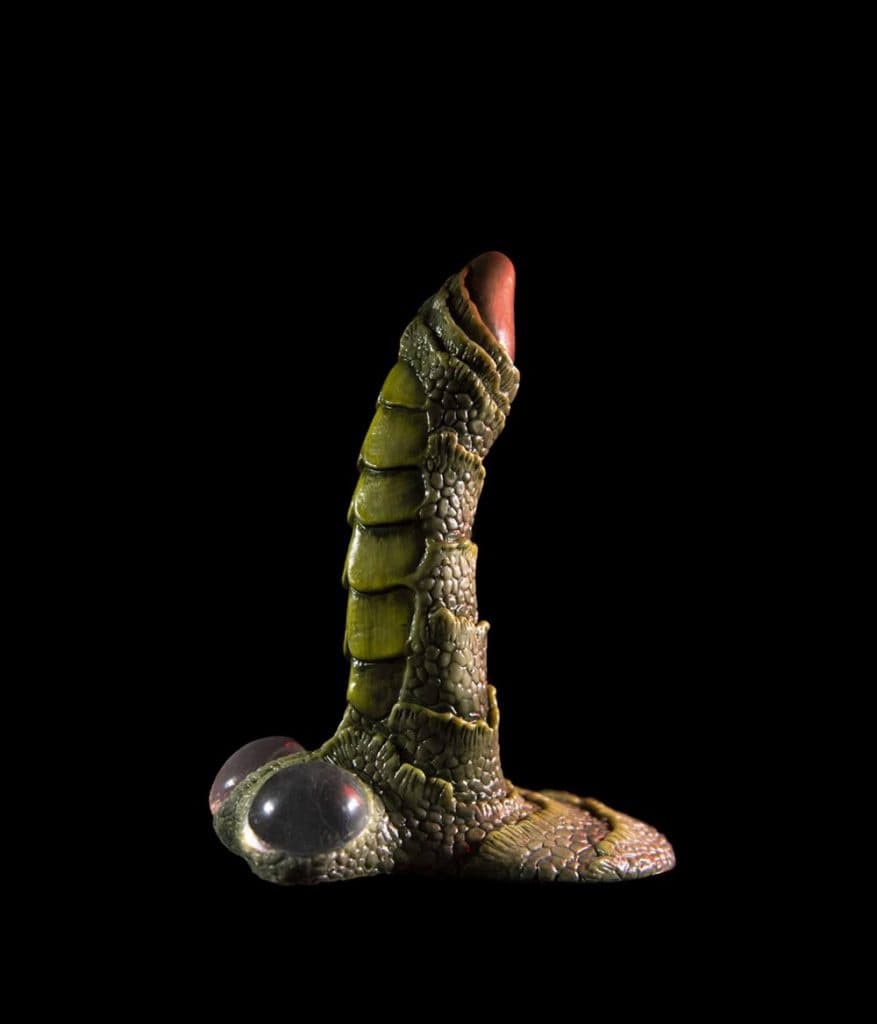 | Length (Insertable) | Width | Material | Price |
| --- | --- | --- | --- |
| 6.25" | 1.5" | Platinum Grade Silicone | $374.99 |
The CreatureCock is truly one of kind. You will hardly imagine a dick like this one. Created from the calm waters in New Jersey, the CreatureCock wants to extend its bloodline. With the mixture of fish genitals and toxic waste, the greenish texture of the cock looks vicious and also, intriguing at the same time. You have to admire the artwork of the creators.
The length of the cock is also very decent and the fishy scales will generate pleasurable sensations once it is inside your genitals. Made with silicone and the material is safe for use. The CreatureCock can play with your mind and invoke fantasies that are unique and fascinating. If horror fantasy is your thing, then you can surely consider buying CreatureCock. But, some people might think about the design as bizarre.
Pros:
Creative design
Great size for stimulation
Brilliant craftsmanship
Body-safe materials
Cons:
Expensive
Suitable only monster lovers
FrankenCock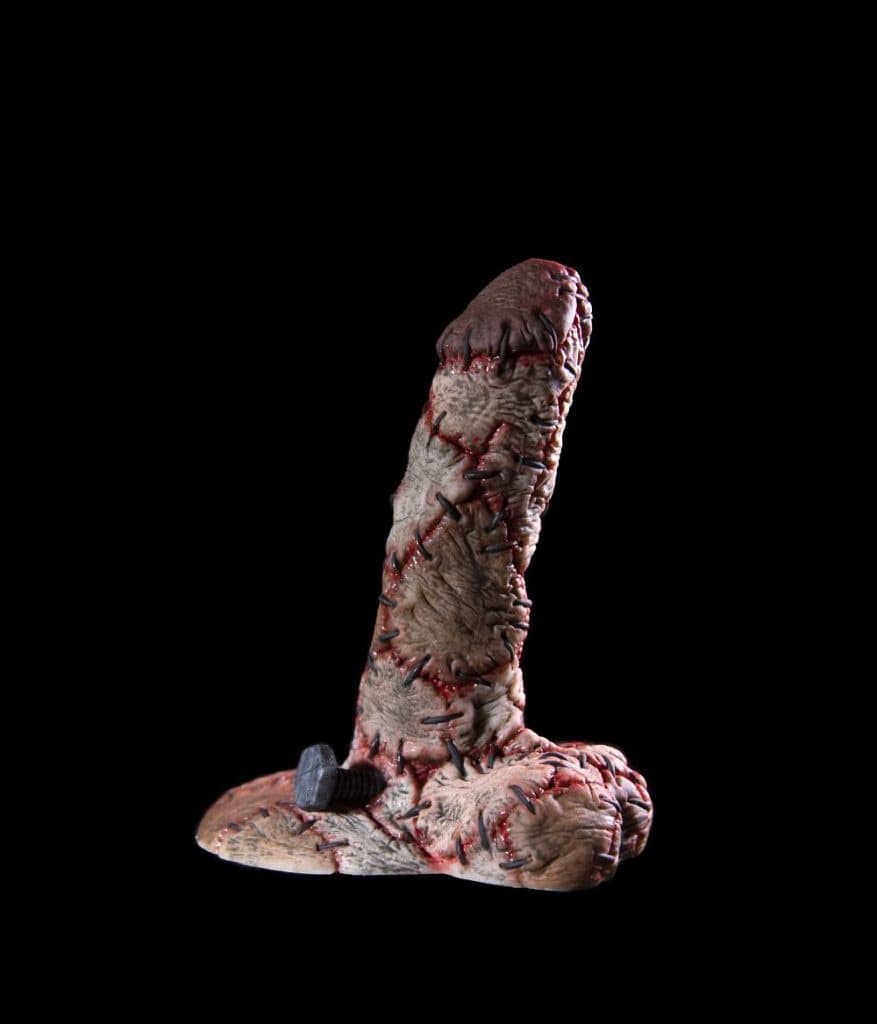 | Length (Insertable) | Width | Material | Price |
| --- | --- | --- | --- |
| 6.25" | 2" | Platinum Grade Silicone | $374.99 |
FrankenCock takes inspiration from a very popular story of Frankenstein. According to the story behind this cock, it is made with the flesh of other dicks and stitched to make it one. After that, it is charged with the electricity of a million volts, and now, the dick is alive and seeking its creator. The only thing this dick knows is lust which is obvious to invoke your sensual feelings towards the dick.
Just like the story of FrankenCock, the cock itself is made with high-grade materials which ensure you can use it safely. You will struggle to find the right words to describe the bizarre beauty of this dick. Some might think it looks odd and outrageous but for those who have horror fantasies; it is an artwork that would be treasure in their closet. If you would have ever imagined Frankenstein having a dick, this is what it would have looked like.
Pros:
Excellent design
Looks like something that came straight off a monster
Thickness perfect for intense pleasure
Cons:
Comes with a big price tag
Pharaoh's Staff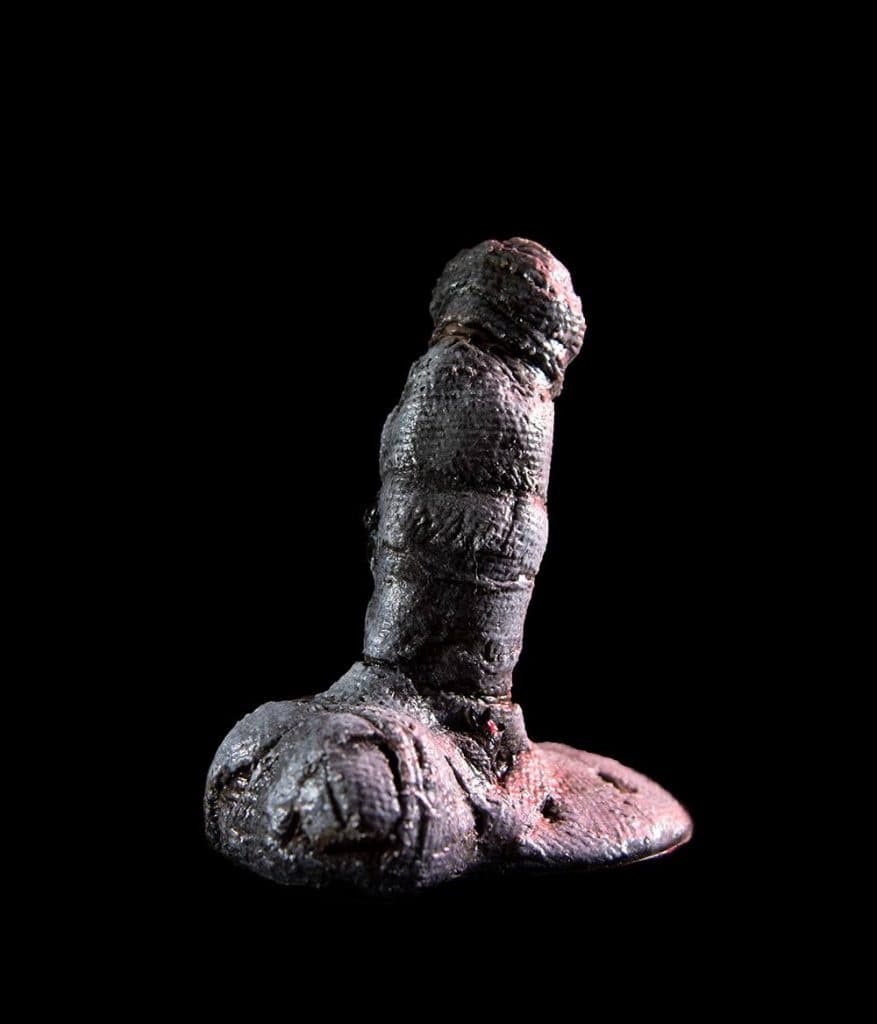 | Length (Insertable) | Width | Material | Price |
| --- | --- | --- | --- |
| 7" | 2" | Platinum Grade Silicone | $374.99 |
You must have seen the movies on Egyptian Mummies. Yes, they were scary. The Pharaoh's Staff finds inspiration from such stories of Egyptian Mummies. It is designed in a way that you will be compelled to believe that the cock belonged to a Pharaoh. Also, it is cursed and has supernatural powers and looking for a body in which it will enter. As it enters the bodies and absorbs the fluid, the Pharaoh's Staff becomes stronger.
To be honest, the story sounds brilliant. But, to turn that story into a sex toy, one needs to have a creepy and creative mind. Well, the makers of Pharaoh's Staff done exceedingly well to create a cock that looks scary and enticing too. Those with scary fantasies will love this piece of art. The material is safe for using and unless you find such sex toys atrocious, you will embrace it.
Pros:
Unique scarry design
Perfect for big dick lovers
Body-safe materials
Top-quality product
Cons:
Pretty expensive
Could be too big for beginners
The Nightmare MonsterCock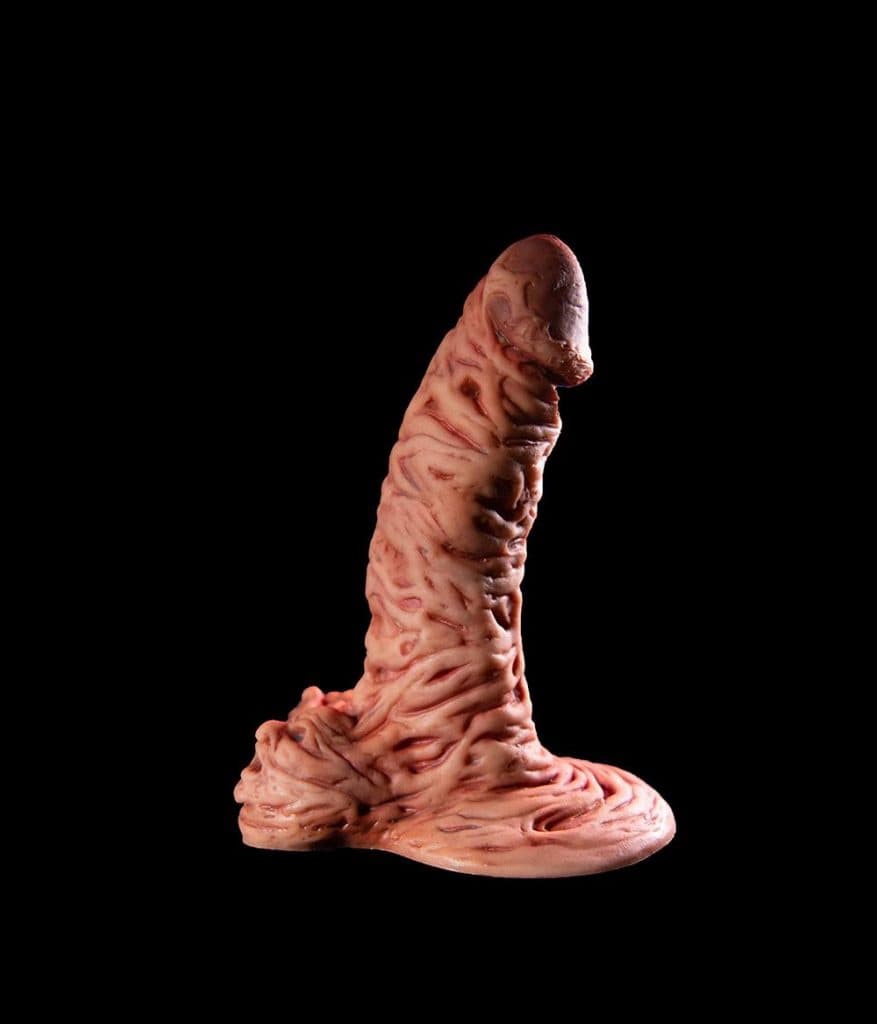 | Length (Insertable) | Width | Material | Price |
| --- | --- | --- | --- |
| 6" | 1.75" | Platinum Grade Silicone | $374.99 |
Well, if you ever had a dick in your devilish nightmare, this is the dick you will imagine for sire. The story of The Nightmare is intriguing and one that you don't to experience. The Nightmare has experienced terrible things and now it is awake and haunting people by penetrating the bodies that it's getting. This cock is so powerful that it will make walking again hard for you. It will keep on returning to penetrate you in your dreams and even when you wake up.
The story is amazing one has to admit and when it comes to spooky stories related to dicks, this will be the one that will give you Goosebumps. So, creating a dick based on that story will be difficult for most, but not for Abyss Creations. The Nightmare looks deadly and you can experience the melted flesh with your eyes. It looks terrible but that texture outside will make its use more pleasurable.
Pros:
Brilliant unique design
Different stimulations that depend on the angle
Body-safe materials
Top-quality product
Cons:
Expensive
Suitable only for monster lovers
MonsterBators Reviewed
If you're looking for a fantasy pocket pussy that is seriously spooky – MonsterBators might be exactly what you need. Just like MonsterCocks, these male masturbators are made from the highest-quality materials and really do look like a modern piece of art. Well, a piece of art that can make you cum.
Blood Sucker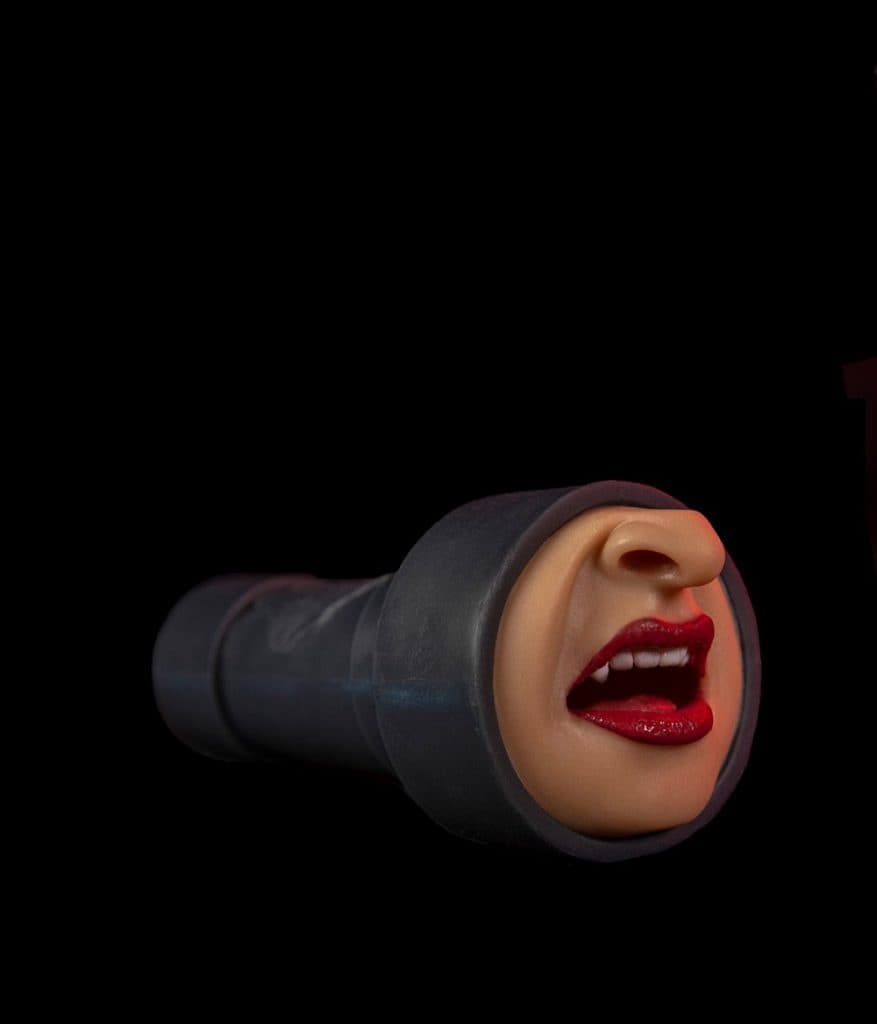 It's not only the dildos that will invoke fear during your sexual fantasy; you can have masturbators or MonsterBators that will scare you out even while you are feeling horny. One such MonsterBator that certainly looks interesting is Blood Sucker. It has teeth that will ensure you get certain sensations.
Made with platinum-grade silicone, Blood Sucker is your ideal companion if you want to get some blowjob sensations. The design of this MonsterBator is very innovative and looks really nice. It has canine teeth like a vampire which might scare you out. All in all, a nice device to have for your masturbation and it is also safe for your skin.
Pros:
Great for blowjobs
Innovative scary design
Intense sensations
Body-safe materials
Cons:
Comes with a higher price tag
Not for everybody
The Pit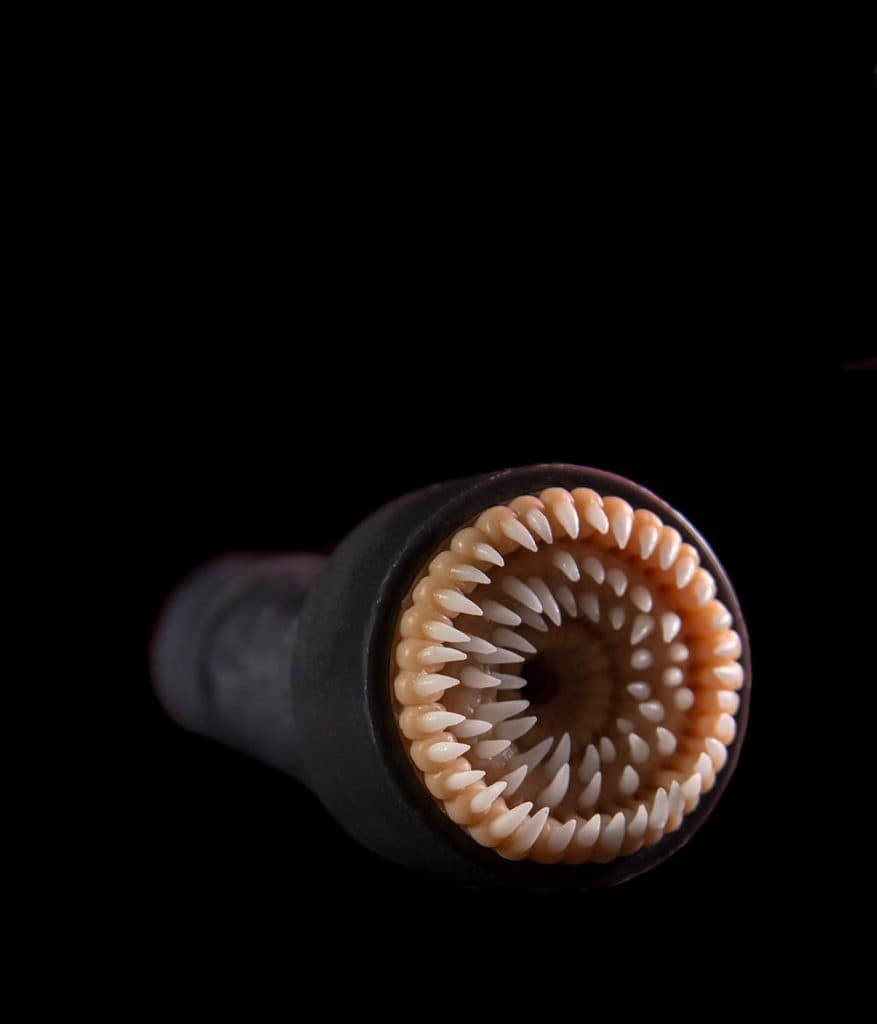 Frankly speaking, The Pit as a masturbator looks scary and if you are totally into horror fantasy and want something extreme for your masturbation, then this is the masturbator or MonsterBator you want to have. Its teeth look scary and for those who are not a fan of horror and fantasy, they might struggle to place their dick inside this MonsterBator. But, the texture of The Pit promises to give you different pleasure as you go deep inside it. Made with materials safe for your skin, you can consider getting The Pit if you are an avid horror fan.
Pros:
Unique design
Unique sensations
Intense sensations quality materials
Body-safe
Cons:
Not for everyone
Price is quite high
Final Words
Finally, you now know a whole new genre of sex toys that are made with horror fantasies in mind. Look, Abyss Creations is famous for finesse with their end product. And, you can expect to have exactly that with MonsterCock and MonsterBators. All in all, for horror fans, these sex toys will be a breath of fresh air because they will find something for their sexual play that goes with their fantasies.