How to Suck Your Own Dick?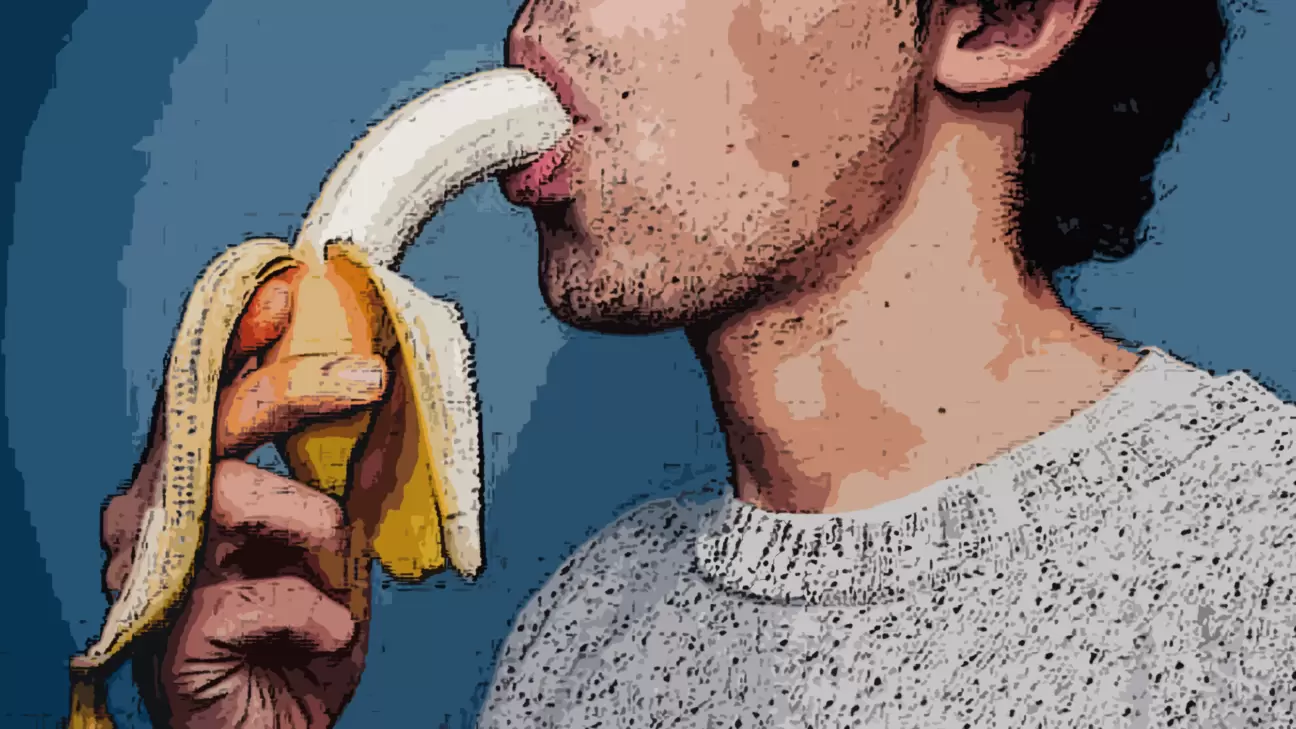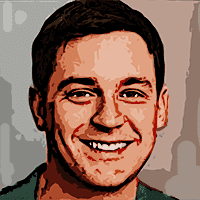 Written by
on , updated on
Admit it, you have tried to suck your own dick. If you haven't, you're about to. Out of curiosity, to prove a point, or for whatever reason but you will do it.
I remember trying to suck my own penis for the first time when I was around 13-14 years old. I didn't find much info on the internet back in the day. Naturally, I had to trust my guts and figure out how to suck my own dick by myself.
Well, the experiment failed miserably as I came pretty close. I could actually lick the tip of my penis but not more.
I returned to the experiment a couple of years later, however, it wasn't easy at that time either. However, I took up the challenge and actually managed to suck my own cock.
Spoiler Alert: it's more fun when someone else gives you a blowjob.
Also, it's worth mentioning that currently, I'm not able to perform self fellatio. I guess I lost my flexibility over the years since I didn't train much.
Can You Suck Your Own Dick?
Well, as you can see from the intro, it is indeed possible to suck your own cock.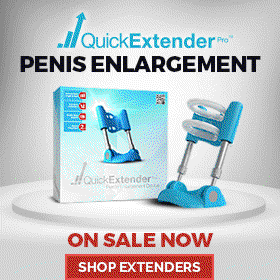 However, it will require some training and even weight loss. Unless, of course, you have a huge penis that reaches your nipples once erect. Or if you want to have one, take a look at penis extenders. It's the only way to have permanent or, at least, semi-permanent results.
I looked around the internet and there are various reports from guys who actually can suck their own dick sharing their stories. Also, there are plenty of those that start like this:
The guy I dated showed me a trick that can't be unseen…
Can't argue with this one.
So, if you're the average dude with an average penis, you can, in fact, learn how to suck your own cock. However, it will require some time and dedication.
Self-Suck In 6 Easy Steps
Self-sucking can be a pleasant activity if you do it right. However, before you even consider learning to suck your own dick, you need to evaluate your body properly.
As you probably understand, it will require quite some bending and stamina, so, in case you have some health issues, better find someone who can do the job for you, or consult with a physician who can help you work on your flexibility. Stay safe and don't do stupid things.
Now that we have our safety 101 covered, let's see what it takes to learn to suck your own dick.
#1 Get In Shape
Yes, unfortunately, you will need to lose the beer belly if you don't have a super long penis and want to self-suck.
When it comes to penis length vs belly size, a shorter penis wins over a big belly.
Overall, penis size has very little importance when you have the obstacle (the belly) out of the way.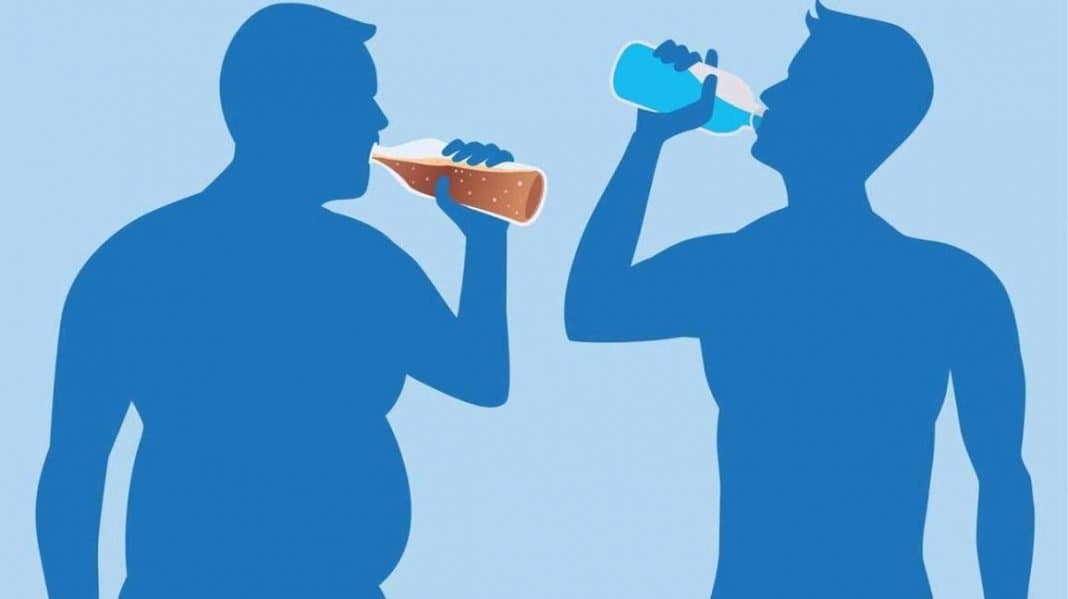 So, lose the fat. You'll look and feel better. Also, will be able to reach your penis with your mouth as well.
Back in the day, I weighed around 155 – 160 pounds and my height is around 6'1.
As you can see I wasn't super skinny but didn't have a beer belly in front of me either.
#2 Work On Your Flexibility
Working on your flexibility is essential in order to be able to suck your own dick.
If you haven't been practicing yoga or Pilates, it's time you start to. Unless you're super flexible by nature. However, most of us aren't.
So, you can either sign up for a yoga class or check out this yoga for flexibility guide. it has some very useful exercises for self-sucking.
When it comes to sucking your own dick, you need to be an expert on stretching and bending. Especially in the neck and back area.
Having strength in your whole upper body is also useful. This way you'll be able to stay in the position longer.
TIP: do bending exercises with a friend. Sit down and try to bend yourself in half. Ask a friend for an extra push on the back to help you bend even more.
#3 Relax to Suck Your Dick
Another thing you need to do is chill and relax.
First – don't get pissed if you won't be able to suck your cock from the first try, practically no one can do that.
Second – do a warm-up before the action. This way your muscles will loosen up and you'll be able to get into position easier. Also, warming up reduces the risk of any trauma. As I said before, don't do stupid things and don't go over your limits.
#4 Get Super Erection
This step is easy. The harder you are, the longer your dick is. The longer the dick is – the easier it is to reach it.
Overall, my suggestion would be to not play with yourself or your partner for at least a couple of days before you suck your own dick.
This way you'll build up your excitement and get a harder dick to start with.
To reach the super erection and keep it for as long as possible, you can consider getting a cock ring.
A penis ring increases the blood flow to your penis and stops it from getting out. So, your erection will be longer and, of course, harder. Another way to quickly add an inch or two is using a penis pump.
Also, if adult content gets you in the mood faster, find some videos in advance. Otherwise, when you're in the position – you will struggle a lot.
#5 Find The Position
There are a couple of positions that are comfortable enough to suck your own dick. Unless you're one of those superhumans that can bend like a snake.
Sitting down to suck your dick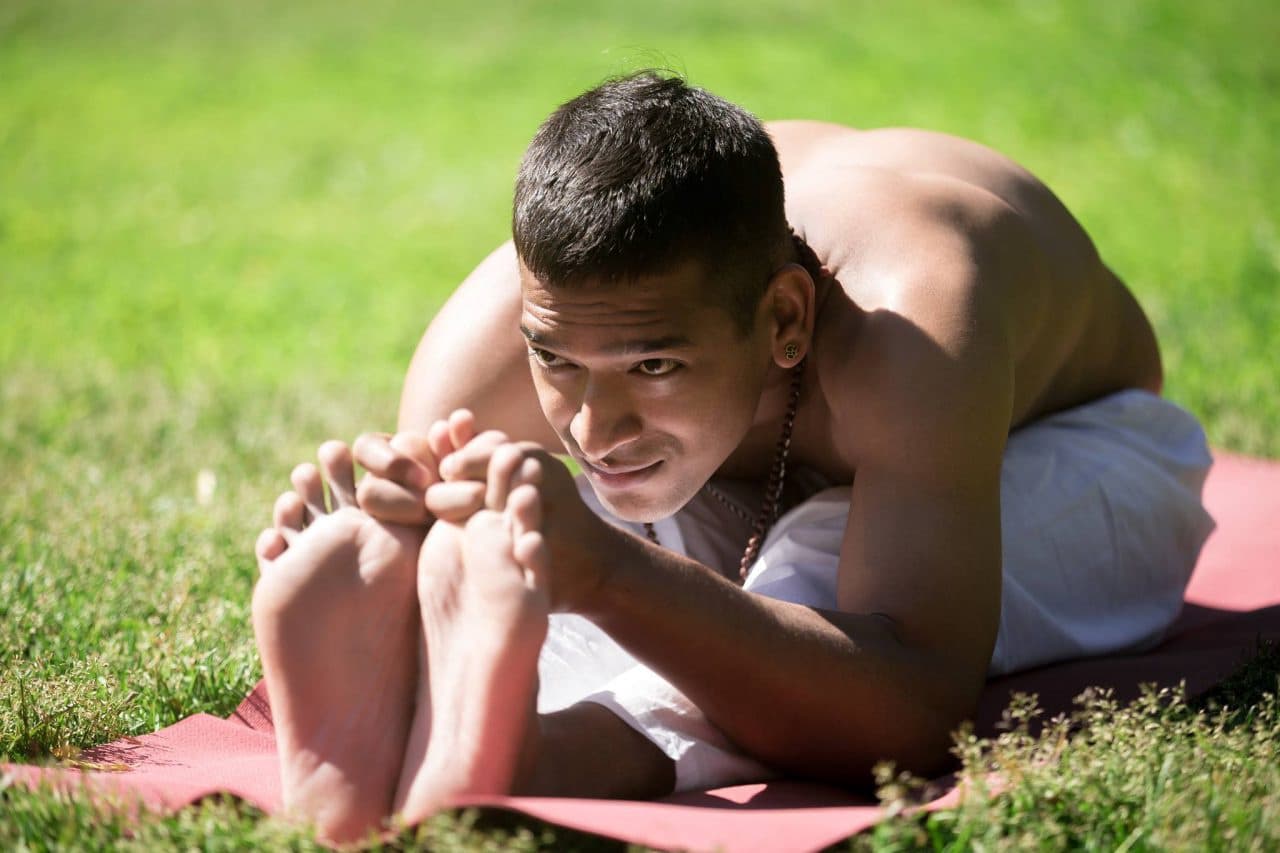 The sitting down position is very easy and straightforward. Basically, you need to sit down and bend your waist while bringing your head towards your erect penis.
However, the fun part is discovering the perfect place for sitting. For some men it's the floor, for the others it's a chair or any other object.
Experiment and test to find out.
Laying down for self suck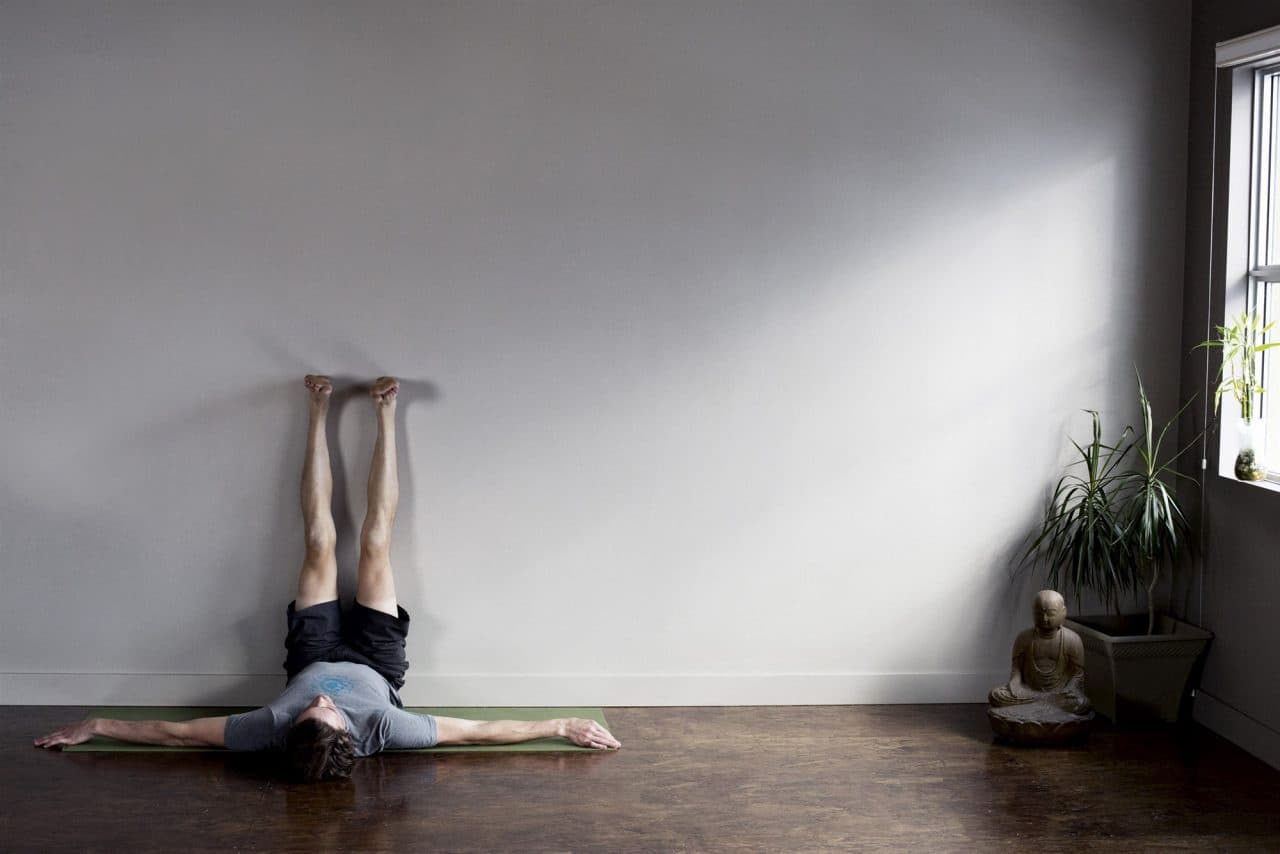 Well, this is the method I used on myself back in the day.
Since I wasn't much of an athlete and wasn't super flexible, I found that the easiest way to do it is laying on the floor and getting some help from a wall.
Also, having a pillow under your head can be helpful.
So, put yourself at a 90 degrees angle with your legs up against the wall. Once you have your super erection in place, start bending your head and shoulders towards your private parts.
At the same time, bring your legs and penis towards your face. Best outcome – they meet in the middle.
#6 Cum Clean
Since you're a man, you know that orgasms don't come clean. You'll have your dick in your mouth, so you have to decide whether you're swallowing or spitting.
If you haven't tasted your cum yet, try it before self-sucking, it will help you decide.
If you're a spitter, choosing self-sucking while sitting should be more comfortable.
If you're a swallower, cumming when on your back won't cause you any problems.
Overview
As you can see, sucking your own dick is possible and can be done by most men.
However, just like most pleasures in life, it will require effort.
Even though self-sucking is not for everyone, I am sure that nearly everyone has tried it once.
Suck your own dick with 6 steps:
Losing the belly weight
Becoming flexible
Relaxing the muscles
Getting super hard
Finding the position
Spitting or swallowing
So, if you decide to give it a go, be sure to be safe and don't perform any actions that are above your physical capacities.
Also, get a cock ring to keep the super erection longer. Or if you feel like you want to have a longer penis, consider getting a penis extender.
Enjoy your auto-fellatio!