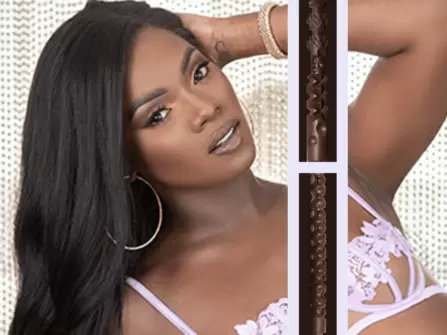 Ana Foxxx
Overall Rating
4.2 out of 5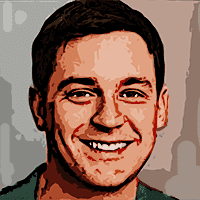 Written by
on , updated on
Ana Foxxx Fleshlight
Ana Foxxx started her career as a model and later traded it for porn. Quickly she became internationally famous and that led to collaboration with Fleshlight.
The Ana Foxxx Fleshlight series has two models with two different textures for you to explore.
The first Ana Foxxx Fleshlight sleeve is called Silk. Silk has an orifice that looks exactly like Ana's pussy, so even looking at it is a treat.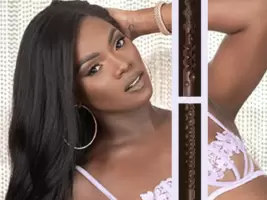 Order Now
The second sleeve was named Velvet. Velvet features an orifice that looks the same as Ana's butt hole.
Let's see in detail whether Ana Foxxx Fleshlights are as smooth as silk and velvet are.
How Ana Foxxx Fleshlight Feels?
Even before I tried the Ana Foxxx Fleshlights, I was super excited just by looking at them. To be honest, these were my first dark-colored Fleshlights, so I was rock hard to stick my pale dick inside.
Ana Foxxx Silk Fleshlight
The first Ana Foxxx Fleshlight I tried is called Silk and has an orifice that looks exactly like Ana's pussy. To tell you the truth, she has one of the sexiest looking pussy lips.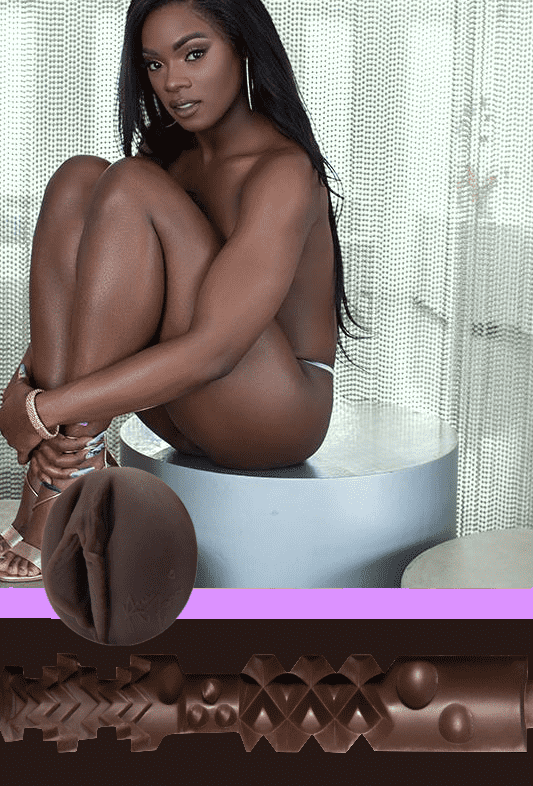 The sleeve has four textures prepared for your pleasure.
The first part has a zigzag-like texture. This texture is new to me, so it was very exciting to experience it. Also, the sleeve felt tight – so, we have a great start.
The second texture is several medium dots positioned in a short and super narrow corridor. This corridor is perfect to build up the tension and prepare you for what comes next.
The third texture that you'll reach is the most exciting one in this Fleshlight. It's very geometrical, therefore, very exciting and intense.
The last texture didn't make a lot of sense to me. It's like I was built up for fireworks and then left with an almost plain texture. it felt a bit – meh.
I would recommend Ana Foxxx Silk Fleshlight to guys who are around 5 inches, as my favorite was the geometrical texture. That's where all the magic hides.
Ana Foxxx Velvet Fleshlight
The second Ana Foxxx Fleshlight sleeve is Velvet. This sleeve has an orifice that looks exactly Ana's butt hole.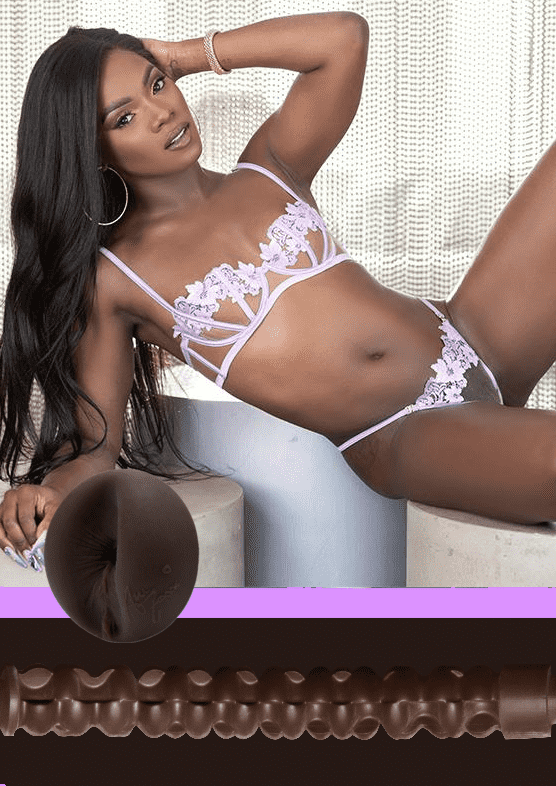 The texture of the sleeve doesn't change a lot throughout its length, so overall, your penis size is not important as you will experience everything the sleeve has to offer from the first inches.
It doesn't matter how big you are, you will still be able to enjoy the sleeve to her fullest.
Overall, the texture is quite intense, yet not as intense as you can get from alternatives, such as Mia Malkova's Boss level.
She's tight, simple, intense, and definitely get's the job done. Also, this sleeve is very durable and easy to clean.
Ana Foxxx Fleshlight Benefits
Fleshlight invests a lot to give you sex toys of the highest quality. So, what I can tell you from my personal experience – Fleshlight is the sex toy luxury. Naturally, luxury comes with a price tag and benefits as well.
Quality Materials
Fleshlight uses only the highest quality materials for their products. Each sleeve is made from SuperSkin material which is hypoallergenic.
This means that Fleshlights won't cause any skin irritations or unexpected allergies. You and your partner will be completely safe.
Real Feel
SuperSkin material currently is as close to human skin as you can possibly get. Especially when warmed up.
So, if you want your Ana Foxxx Fleshlight to feel as real as possible, make sure to warm her up. The most convenient way to do that is using Fleshlight's sleeve warmer.
Unique Textures
Each Fleshlight model has a unique texture. So, there are many sensations for you to discover.
The Ana Foxxx Fleshlight series has two models. The first one is called Silk and has a vagina-like orifice.
The second one is called Velvet and has an orifice that looks like Ana's butt hole.
Each of them has a unique and exciting texture for you to try.
Easy to Clean
Even though Fleshlights are textured, they're super easy to clean and look after.
Here is a detailed guide that covers everything you need to know about Fleshlight care.
Discreet Shipping
Fleshlight values your privacy. That's why each time you order anything from them, all your items will arrive discreetly packed.
There will be no Fleshlight branding on the boxes or anything else that could help describe what's actually in the box.
Ana Foxxx Fleshlight Alternatives
There are many Fleshlights available, so there are many choices for you.
Based on what you're expecting from a Fleshlight, here are some recommendations:
If you're looking for intensity – check out Boss Level by Mia Malkova.
If you're looking for the most balanced Fleshlight with (in my opinion) the perfect texture – Janice Griffith is your girl.
Ana Foxxx Fleshlight Reviews
You already know what my experience with Ana Foxxx Fleshlight was. However, getting more opinions is always good. That's why I collected some Ana Foxxx Fleshlight reviews, written by verified users on their official website. Here's what they're saying: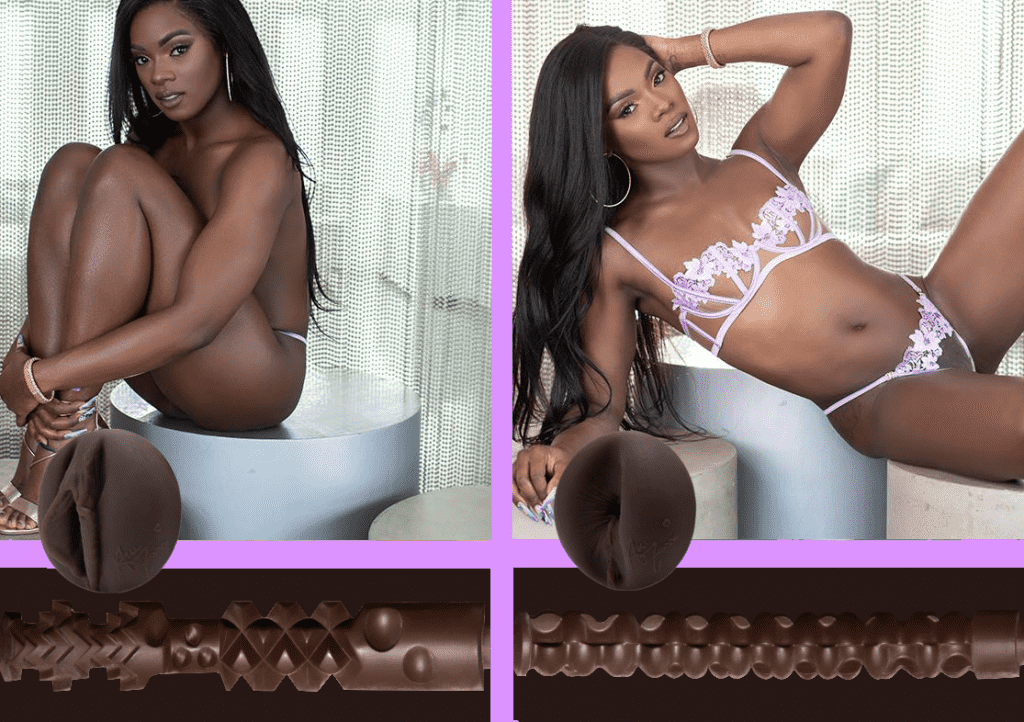 They , i have two are fantastic to say tge least .. Well worth the price .. Was happy with the first product i purchased an am still impressed by the new products as well?

– Robert H.
This device gives me so much pleasure. It's a terrific invention, and I enjoy the added pleasure of seeing a mold from the body of a very beautiful woman whose work I really enjoy watching.

– David R.
Ana Foxxx you are delicious and which you came with the fleshlight to demonstrate it for me. I ordered the sleeve warmer so it feels even more real. Thanks.

– Don M.
There's some other toys that are less expensive and work better in my opinion. I guess you are paying a premium for the brand.

– Stefan
What's In The Package?
Knowing what arrives in your discreet package from Fleshlight is useful. This way you know whether you need to take care of any additional items.
Once your Ana Foxxx Fleshlight arrives, here's what you'll find in the box:
Unique Ana Foxxx Vagina / Butt orifice (based on purchase choice)
Brand new Silk / Velvet texture sleeve (based on purchase choice)
Luxurious white Fleshlight case with an extended protective cover
Detailed instructions for proper use and care
As you can see, the only thing that you need to take care of is lube. You can order some directly from Fleshlight if you don't have any water-based ones at home.
Additional Products
Even though Fleshlights are great on their own, there are quite a few ways you can upgrade your experience.
Fleshlight Launch is an automatic masturbator. It's compatible with regular-sized Fleshlights and will stroke your penis so good, that you won't understand what hit you. No human is capable of stroking that well.
Fleshlight Shower Mount – enjoy taking a long bath? You can make it even better with a shower mount that will give you a hands-free experience in the shower.
Fleshlight Sleeve Warmer – Fleshlights feel good on their own. However, making it as warm as the human body feels makes the experience a lot better. With this warmer, you will easily warm up your sleeve to 105° Fahrenheit / 40° Celsius.
Fleshwash and Fleshlight Powder to keep your sex toy clean and ensure its longevity.
As you can see, there's a lot more of Fleshlight for you to explore. If you're new to this, a Fleshlight (with a warmer) is enough. However, if you're looking to discover your Fleshlights in new ways – Launch is the key.
Fleshlight Care Tips
Fleshlights are not high maintenance. They're very easy to look after. There are only two essential things to remember: lube and hygiene.
Each time you use your Fleshlight, make sure to lube it up properly. Just like a real vagina is not fun dry, neither is a Fleshlight.
Using a Fleshlight dry can irritate your skin and also rip the sleeve. So, if you want a long-lasting sex toy, use lube and use it generously.
The second essential thing in Fleshlight care is hygiene. You need to wash your Fleshlight properly after each use. Since each time you use it, it gets filled with body fluids, it requires to be washed. Otherwise, your Fleshlight will become the perfect place for mold and other nasty bacteria to grow.
Here is a detailed guide on Fleshlight cleaning. Follow it and your Ana Foxxx Fleshlight will be good as new after each use.
Overall Verdict
Overall, Ana Foxxx Fleshlights are medium intensity and perfectly suitable for beginners.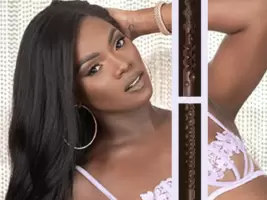 Order Now
If I had to pick one sleeve, I would go for Silk due to some unique textures I never experienced with any other sleeve.
The Velvet sleeve is not the most intense one, but she gets the job done. So, if you're looking for something simple and trustworthy – Velvet will do the job.