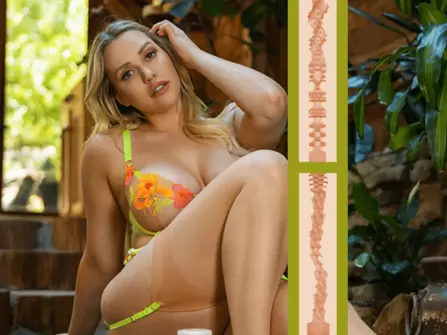 Mia Malkova
Overall Rating
4.28 out of 5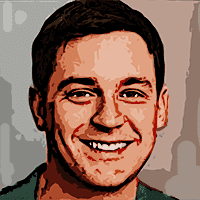 Written by
on , updated on
Mia Malkova Fleshlight
Great news to all Mia Malkova fans – she's a Fleshlight Girl now. So, for those who dreamed to see what sleeping with her would be like, you can now get the next best thing – a Mia Malkova Fleshlight.
The Mia Malkova Fleshlight series comes with two unique pocket pussies. The first one is called Lvl Up and has a vagina-like orifice. The second one is called Boss Level and has a butt-like orifice.
Lvl Up is the first Mia Malkova Fleshlight, launched in the 2nd part of 2019. The Fleshlight was super successful and over a short period of time, it already gained thousands of fans all over the world.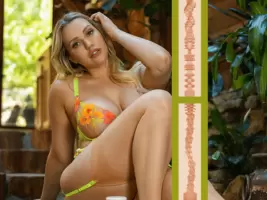 Order Now
The Boss Level Fleshlight has launched just a week ago, at the beginning of March 2020. I believe it will soon gather a huge amount of fans and surpass the Lvl Up.
Naturally, the name speaks for itself. After you Lvl Up, there's nothing else left but to go to Boss Level. So, let's see what's so special about Mia Malkova Fleshlight.
Mia Malkova Fleshlight Benefits
Mia Malkova Fleshlight already has fans all over the world, just like the porn star herself. Let's see in more detail what these two intense Fleshlights can offer you:
2 Unique Sleeves
Mia Malkova Fleshlight comes in two unique sleeve options: Lvl Up and Boss Level.
The Lvl Up sleeve has a vagina-like orifice and a very pleasurable texture. Each chamber of the sleeve has a different texture with different pressure points to stimulate the penis.
The Boss Level sleeve has a butt-like orifice and a spiral-like texture. The fact that the sleeve looks wave-like and is not completely straight makes the sensations even more intense.
Fantasy Element
Naturally, the Mia Malkova Fleshlight comes with the fantasy element that each fan will enjoy.
Everyone knows that Mia Malkova is one of the hottest porn stars and doing it with her has crossed each of our minds at least once.
So, finally, you can see what it would feel like doing her. Enhance your fantasy life and get Mia Malkova Fleshlight. Believe me, it's totally worth it.
Easy to Clean and Maintain
Even though each Mia Malkova Fleshlight comes with an intense texture, they're super easy to clean and maintain.
Keep in mind that you need to wash your sex toys after each use to keep them clean. Otherwise, you risk getting any dirt, sweat, and other nasty stuff on your private parts.
Quality Materials
Each Mia Malkova Fleshlight is made from their patented SuperSkin material. This means both sleeves are hypoallergenic and won't cause any skin irritations or unexpected allergies.
However, keep in mind that you need to use lube with your pocket pussies. Not using lube can result in skin irritations that are completely unrelated to the materials themselves.
Discreet Shipping
Fleshlight always gives its customers the best treatment. So, you can be sure that all your items will be shipped in discreet packages. Usually, plain carton boxes. None of them will have any Fleshlight branding or anything related to it that could help identify the box's contents. Your sex life remains completely private.
How Mia Malkova Fleshlight Works and Feels?
Just Like any other Fleshlight, these two are super easy to use and maintain.
However, if it's your first Fleshlight there are a few things you need to know about using it:
Wash It. Before you use the Mia Malkova Fleshlight for the first time, make sure you wash it. Also, wash it after each use. No one wants dirty stuff on their penises.
Lube it up. Be sure to have some water-based lube in stock. This type of lube is fully compatible with any sex toy material and won't cause any allergic reactions.
Enjoy it. Once your Fleshlight is clean and lubed up, the only thing that's left is enjoying pleasure. Put it on, squeeze it, twist it – enjoy her any way you like.
Lvl Up vs Boss Level
Now that you know how it works, time for the most important part – getting a grasp on how it feels. Since there are two Fleshlights to discuss, I'll go over them one by one and then give you a comparison.
How Lvl Up Texture Feels?
I bought my Lvl Up sleeve several months ago and was truly surprised by it. The sleeve has 3 textures and each of them offers a unique sensation. The first texture occupies nearly half of the Fleshlight. It is not too tight, so there weren't any fireworks from the first seconds. However, an octopus tentacles-like and spiral-like texture truly has its benefits and feels best when turning it in the same direction the spirals turn.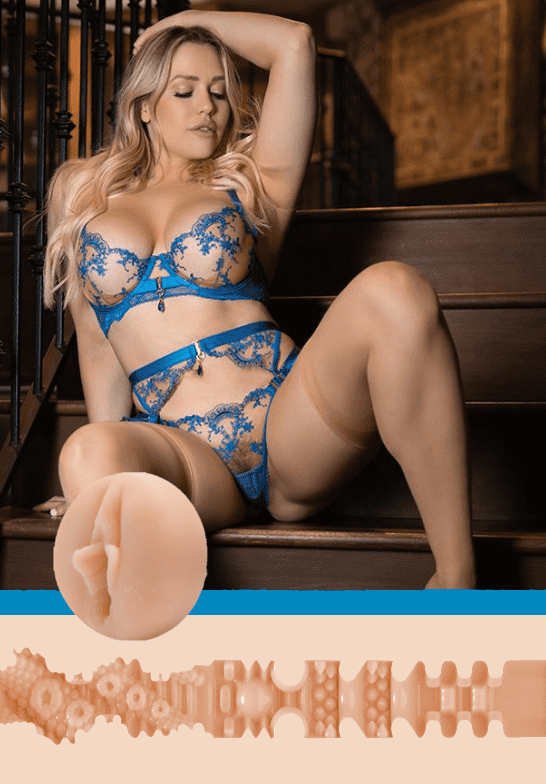 The second texture has a mini-fangs-like texture which reminded me a little of Stoya's Fleshlight. This texture is a lot more intense and stimulating, especially for the tip of the penis.
The last texture consists of classic wider-narrow ribs that are perfect for stimulating the tip of the penis. They remind the real vagina-like texture, so, it's your cherry on top.
Overall, it's an intense sleeve with different textures that will surprise you on the way. It may be intense for beginners but it's very exciting for advanced users.
How Boss Level Texture Feels?
Naturally, the Boss Level I got just recently. Since I had a good experience with Lvl Up, I was curious about what more can Mia Malkova offer.
Unlike Lvl Up, the Boss Level has only two chambers and a very similar texture throughout the whole sleeve.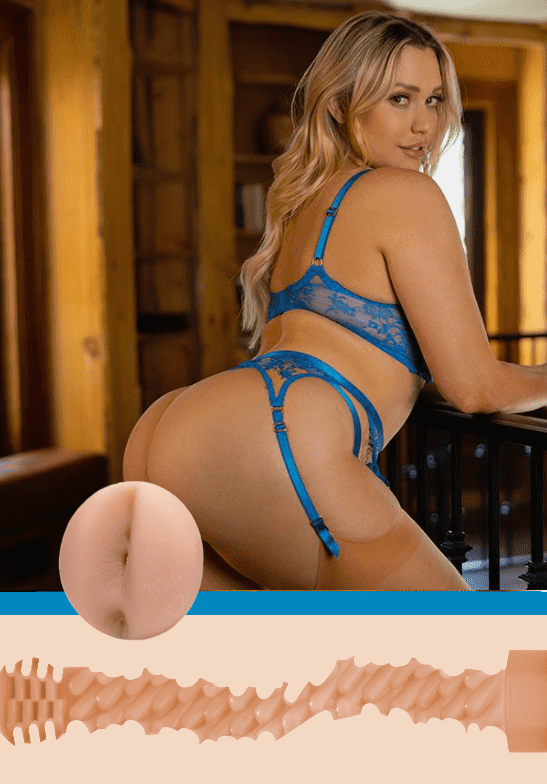 Once you're inside, you'll be greeted by a bumpy texture. These bumps are the perfect introduction to what you're about to experience as they feel equally exciting when stroking up and down.
The remaining sleeve has a swirl-like texture that's covered with little raindrops-like texture that reminds me of a zoomed-in view of the tongue.
I was very surprised about how much can a sideways-angled texture of Fleshlight add to the whole experience. It's definitely more fun than most that have straight-angled bumps.
I really enjoyed this Mia Malkova Fleshlight not only because of the fact that it's Mia Malkova but also because it seriously takes you to the Boss Level. Can you handle it?
Which is Better?
Overall, both Mia Malkova Fleshlights are great and deserve your attention. However, I believe that Boss Level has an edge over Lvl Up.
Since Boss Level has a continuous texture throughout the whole sleeve, your penis size doesn't matter for you to get the whole experience. In some cases, men with smaller penises aren't able to enjoy many Fleshlights to the fullest since some of the best experiences are hidden in the last chamber(s). Not anymore.
What's Included In The Package?
Knowing what arrives in your Fleshlight package is very useful. This way you can be fully prepared, in case you need to buy any additional items.
So, once you open your unmarked box that arrived from Fleshlight, here's what you will find inside:
Brand new Lvl Up / Boss Level texture sleeve (based on purchase choice)
Luxurious white Fleshlight case that comes with an extended protective cover
Unique Mia Malkova Vagina / Butt orifice (based on purchase choice)
Detailed instructions for proper use and care
As you can see from the contents, the only thing that's required is lube. Water-based lube is the perfect choice for Mia Malkova Fleshlight. Water-based lube is compatible with any sex toy material that you can imagine.
So, you'll be able to use it with any other sex toy, during sex with your partner, and when using the Fleshlight, of course.
Mia Malkova Fleshlight Downsides
Despite numerous benefits Mia Malkova can offer you, the Fleshlights are not for everyone. Let's see if there's anything that could discourage you from getting your own Mia Malkova Fleshlight.
Too Intense For Beginners
If you're a beginner and this would be your first Fleshlight – it could be too intense. It doesn't matter whether you're choosing the Lvl Up sleeve or Boss Level sleeve, they're both super tight, super textured, and not to be played with!
Yet, if you're sure that Mia is who you want – start with Lvl Up and with time you'll be able to move on to Boss level.
Mia Malkova Fleshlight Alternatives
Even though Mia Malkova Fleshlights have unique textures, there are some alternatives to them.
For those who enjoy porn stars and the element of fantasy in their sex lives – check out what Riley Reid has to offer. There is a reason why her Fleshlights are called Euphoria and Utopia.
If you enjoy intense and unique sensations, Stoya Destroya could be the one for you. Stoya Destroya's Fleshlight features some super crazy teeth-like texture that massages the penis in a way I have never experienced before.
The popularity of Fleshlight Girls keeps on growing and I believe that soon there will be literally hundreds of them for you to choose from. Also, a new and exciting competitive product was recently introduced to the market: Kiiroo FeelStars – check them out!
Mia Malkova Fleshlight Reviews
As I mentioned in the beginning, not only Mia Malkova but her Fleshlight as well as thousands of fans all over the world.
When deciding whether or not to get Fleshlight, it's useful to see what the users have to say about it. I picked out some detailed Mia Malkova Fleshlight reviews directly from the Fleshlight website for you to read and see what real users have to say about it: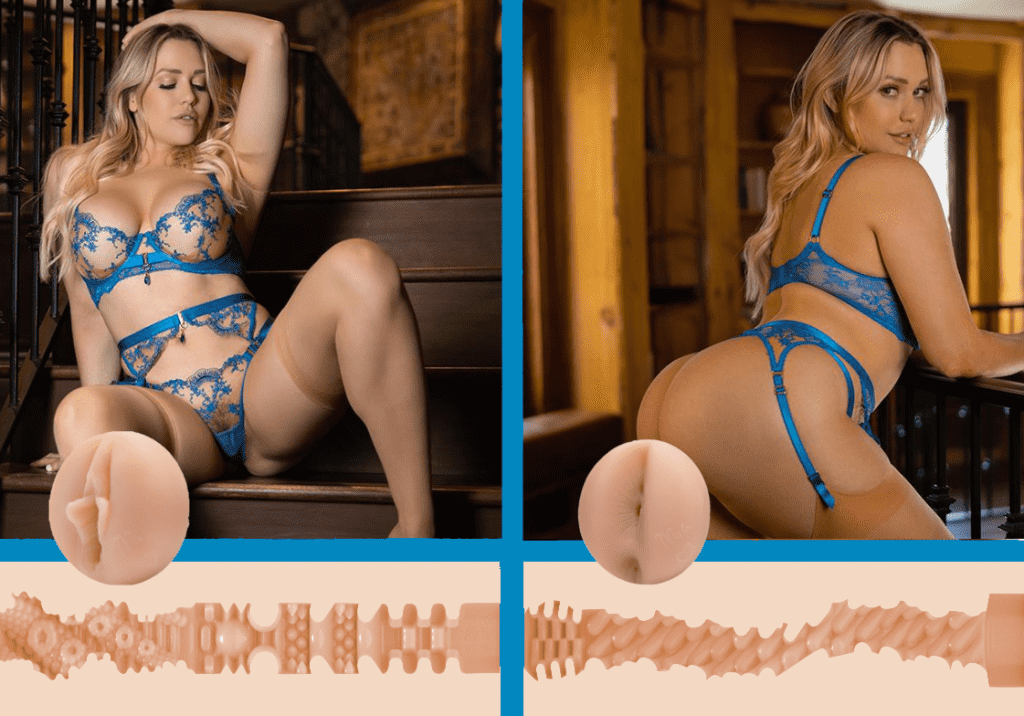 This sweetheart has a very unique texture. She has no problem finishing you off. Especially when my wife is operating her. Lots of fun couples play.. I owne 8 of these sexy gals each Girl has there owne distinct feel. They all will keep the old guys blood flowing.
I got it a day early, used it almost every day and it's wonderful for when my girlfriend is away or she uses it on me when we are home. Highly recommend Mia Malkova wonderful mold and texture.
Not gonna lie at first I thought it was a meme to buy this but if you're on the fence and have a disposable income I couldn't recommend it more. Takes sessions to the next level and it's honestly an ease to clean just remember to use basic corn starch afterwards to keep it like brand new
As one of the newer products, I must say, there's a big improvement – texture is one of the most unique, and the mold did something unique that I haven't seen until now: they moved the entrance closer to the base, making it more realistic, and it adds to the experience well! Great job, FL team! I hope this is a continuing trend!
As you can see, people see this sleeve as one of the most unique products Fleshlight has ever produced. They are completely satisfied and use it on a daily basis alone and together with their partners.
Obviously, this Fleshlight is a must-add to your collection.
Fleshlight Upgrade Items
There are some great Fleshlight accessories that can make your experience with Mia Malkova even better.
Fleshlight Launch – automatic masturbator that will stroke your penis so good, that you won't understand what hit you.
Fleshlight Sleeve Warmer – easily warm up any Fleshlight sleeve to 105° Fahrenheit / 40° Celsius.
Fleshlight Shower Mount – enjoy a hands-free experience in the shower.
Fleshwash and Fleshlight Powder to keep your sex toy clean and ensure its longevity.
Overall Verdict
Overall, Mia Malkova Fleshlight is one of those unique gems that every guy would enjoy having.
It doesn't matter whether you're a loyal fan, or just a guy who enjoys new sensations – it's a must-add to your collection.
If you're looking for intense and unique sensations that are not too much and won't make you cum in a couple of minutes – Lvl Up is the one to go with.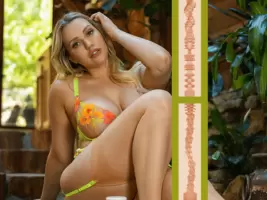 Order Now
If you enjoy cumming in several minutes – go for the Boss Level sleeve, I'm sure you won't be able to last too long with it. Also, Boss Level has the same texture throughout almost all sleeves, so even if your penis is on the smaller side, you'll still get the full experience.
Ready to get your Mia Malkova Fleshlight? Click the button below and get it directly from the manufacturer's website or Amazon. This way you will benefit from discreet shipping in an unmarked box.