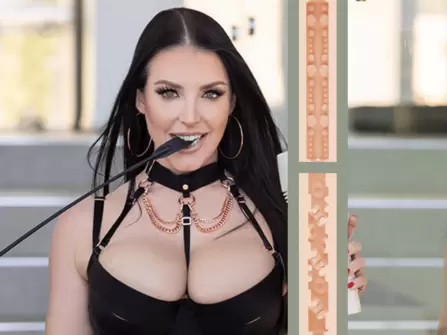 Angela White
Overall Rating
3.8 out of 5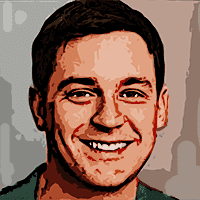 Written by
on , updated on
Angela White Fleshlight
Angela White is one of the hottest Australian porn stars. Her luscious boobs attract every man's attention. She's well known in the porn industry for her work and now, you can enjoy an Angela White Fleshlight as well.
The Angela White Fleshlight series has two models. The first one is called Indulge and has a vagina-like orifice that looks exactly like Angela White pussy lips.
The second one is called Entice and has an orifice that looks exactly like Angela's butt hole.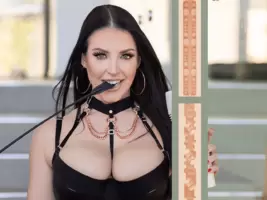 Order Now
Let's see which texture is more exciting.
How Angela White Fleshlight Feels?
The Angela White Fleshlight series has two models. It's one of those rare occasions when both Fleshlights have a continuous texture throughout the whole sleeves. However, what's different is that the deeper you go, the narrower the sleeve gets. Let's review their textures one by one.
Angela White Indulge Fleshlight
The first Angela White Fleshlight is Indulge and it features an orifice that looks exactly like Angela's vagina.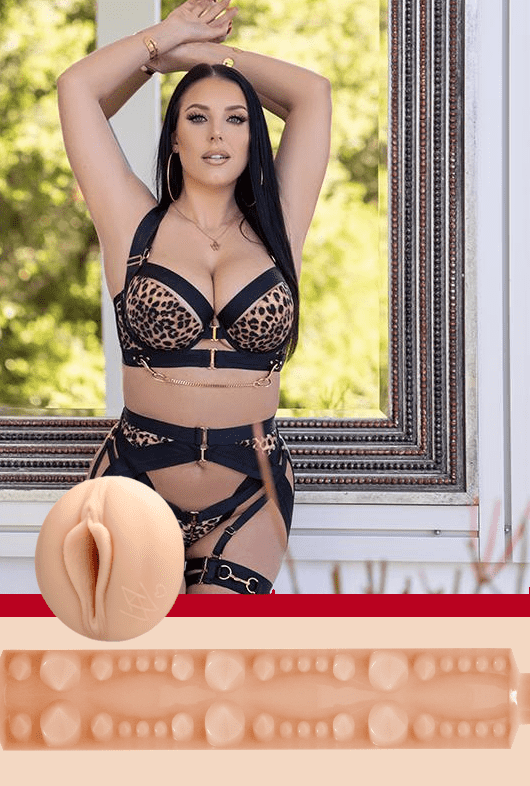 The sleeve has a continuous texture that doesn't change throughout the whole length.
If you look at the sleeve closely, you'll see that the texture has a mirror image if you cut it in half horizontally. Each side is covered with various side dots and has wavy walls.
Overall, it's a good texture but it's neither super intense nor too light. It hits some sweet spots and gives you space to not get over-excited. This sleeve is great for a lazy day when you don't want a quicky and feel like working slowly towards your climax.
Angela White Entice Fleshlight
The second sleeve by Angela White is Entice. The sleeve has an orifice that looks like Angela's butt hole.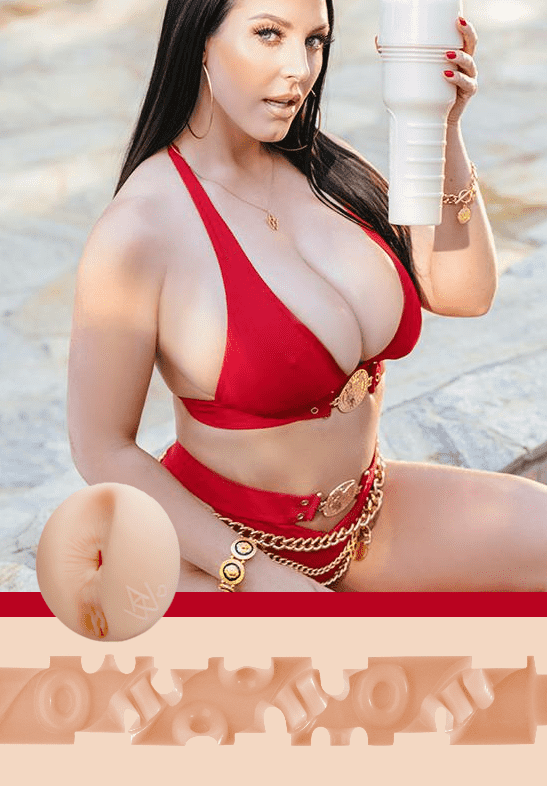 Just like the first sleeve, this one has a continuous texture as well and gets narrow when you get deeper.
I could describe the texture of this sleeve as a tentacle of an octopus that wraps around your penis.
Compared to the first sleeve, the texture of Entice is more intense. However, for me personally, Indulge felt better on my penis.
This sleeve also falls into the category of not too intense but not too loose. If I had to pick one, I would pick the Indulge sleeve. Simply the overall experience was better and those big bumps were a lot of fun.
Angela White Fleshlight Benefits
Fleshlight makes some of the best sex toys currently available in the market. Naturally, quality comes with numerous benefits:
Hypoallergenic
The SuperSkin material used for Fleshlight sleeves is hypoallergenic.
This means that it won't cause any unexpected skin irritations or allergies.
You and your partner are safe.
Real Feel
SuperSkin material is one of the closest attempts to mimic real human flesh.
SuperSkin feels very similar to real human touch. Especially if you warm it up. The easiest way to warm up a Fleshlight is by using their Sleeve Warmer.
Unique Texture
Each Fleshlight model has a unique texture. So, there is an option for each and every penis need.
In terms of Angela White Fleshlight, there are two unique textures for you to choose from.
Indulge sleeve with Angela's pussy orifice and Entice with Angela's butt hole orifice.
Easy to Clean
Even though most Fleshlights are very textured, they're super easy to clean as well.
I always recommend my readers to clean their Fleshlights by using the official cleaning method. This ensures the longevity of your sex toy.
Discreet Shipping
Fleshlight values your privacy. That's why any order that you make on their official website will arrive discreetly packet.
This means that there will be no Fleshlight branding on the packages and no one will be able to tell what treasures hide inside.
Angela White Fleshlight Alternatives
Since there are many Fleshlights available for purchase, there are many alternatives for Angela White Fleshlights.
If you ask me what's the best one, I would say Janice Griffith. I just recently tried out this Fleshlight and she quickly became my favorite one. For me, she has the perfect texture, intensity, and suction.
I am sure that if she won't become your favorite, she will be in the top 3.
Angela White Fleshlight Reviews
If you read this article carefully, you already know what is my Angela White Fleshlight review.
However, you can't simply trust the opinion of one guy, right?
That's why I collected some detailed reviews of verified buyers of Angela White Fleshlights. Let's see what the guys have to say:
The way this grips and tugs and rubs is almost unreal. She's given me some of the hardest orgasms of my life, and my only regret is not buying her sooner.

– Ben H.
I was really looking forward to this particular Fleshlight toy. My wife and I purchased it together, because we like Angela White. This was my second Fleshlight purchase from Amazon, having purchased the Fleshlight Vibro, back in 2012.

I'm very pleased with the quality of this product. It seems to be up to Fleshlight quality. However, I was a little surprised by the packaging. All the pieces came separate, without a traditional box, that you would see in a brick & mortar store.

My wife and I used it last night, and found it very sexy. She was very turned on, seeing me in another pussy, while I told her what I liked about it.

– Gregory W.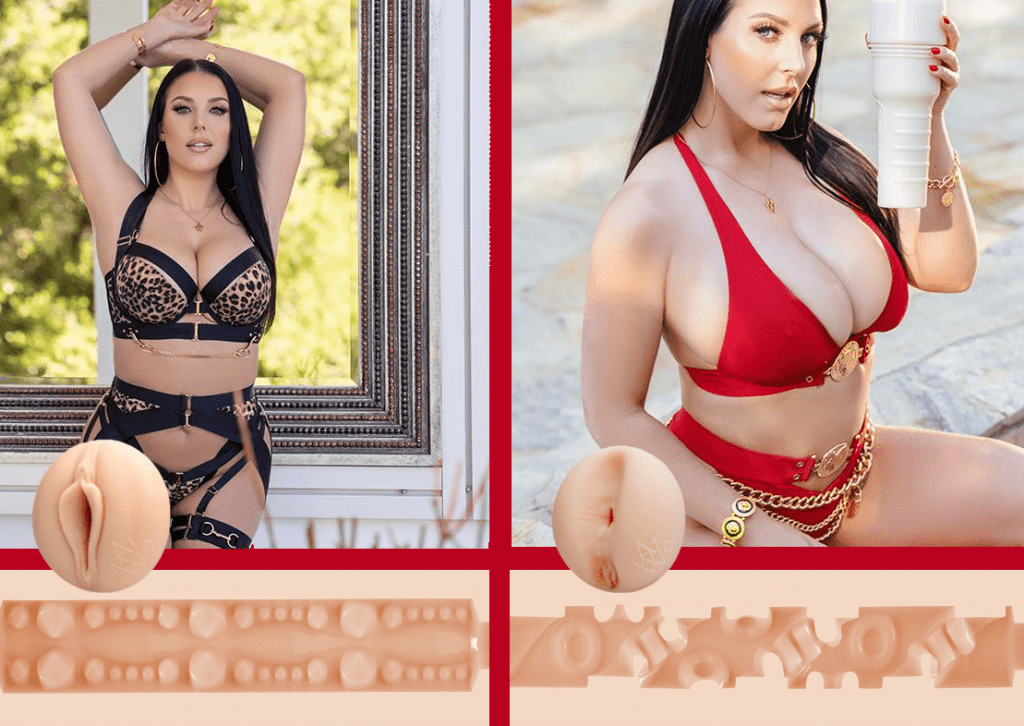 The only thing that could possibly be better than this would be the real thing ?? Love ya Angela

Dane O.
I have used this sleeve only once so far but I can say that It is the best one that fleshlight offers absolutely flawless like the Goddess Miss Angela white.

– Tyler H.
Honestly one of the best purchases I have ever made! The sensation is absolutely exquisite! So soft and luscious when entering, with gentle pulling and tugging throughout that makes for a spectacular finish. Also, quite easy to clean and maintain. Would definitely recommend this.

– Timothy L.
What's In The Package?
Once your unmarked box arrives from Fleshlight, here are the items that you will find inside:
Luxurious Fleshlight case that comes with an extended protective cover
Brand new Indulge / Entice texture sleeve
Unique Angela White Vagina / Butt orifice
Detailed instructions for the proper use and care
The only thing that you need to take care of in advance – is lube. However, if you have some water-based ones at home, you're good to go.
Additional Fleshlight Items
There are some great Fleshlight accessories that can make your experience with Angela White even better.
Fleshlight Sleeve Warmer – the most convenient way to warm up any Fleshlight sleeve to 105° Fahrenheit / 40° Celsius.
Fleshlight Launch – automated male masturbator that will stroke your penis so good, you won't understand what hit you. Even though it comes with a price tag, Fleshlight Launch is worth every penny.
Fleshlight Shower Mount – mount your Fleshlight on your shower wall and enjoy a hands-free experience.
Fleshwash and Fleshlight Powder to keep your sex toy clean and ensure its longevity.
Fleshlight Care Tips
To ensure the longevity of your sex toy, you need to take care of Angela White properly.
It's a good thing that Fleshlights are not high-maintenance, so she won't require a lot of your time.
However, there are tho essential things that you need to remember.
First – you must wash her after each use. Here's a detailed guide on how to do that. If you wonder why, here's a short explanation.
Each time you use her, she gets filled with body fluids, including sweat, cum, and so on. Those are definitely not the things that you want to stick your penis in later.
Second – be generous with lube. Besides the fact that lube simply makes everything more pleasurable, it also reduces traction.
If you don't reduce traction and stick your penis in dry, you can rip the Fleshlight or cause skin irritations on your penis.
That's it, everything else is about pleasure, enjoy!
Overall Verdict
Overall, Angela White Fleshlights are good for beginners but advanced users might be a little disappointed.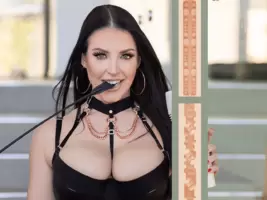 Order Now
However, both sleeves have continuous textures, so they will fit any penis size, so there is definitely no need to worry whether you're getting the best of it.