Christy Mack
Overall Rating
3.83 out of 5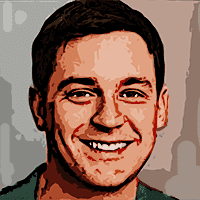 Written by
on , updated on
Christy Mack Fleshlight
The tattooed hottie Christy Mack is what many men get turned on by. Great news for those, who didn't know – she's a Fleshlight girl and there are two Christy Mack Fleshlight sleeves for you to explore.
The first Fleshlight by Christy Mack has an orifice that looks like her vagina and is named Attack.
The second one is the Booty sleeve and as the name suggests, has an orifice that looks like her booty does.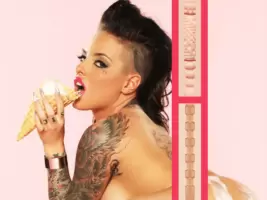 Order Now
Both sleeves are unique and exciting. But which has the edge? Let's find out.
Christy Mack Fleshlight Benefits
Fleshlights are top-quality products. They're basically the luxury items of the sex toys world. So, naturally, each quality item comes with its own benefits.
Real Feel
Fleshlight sleeves are made from SuperSkin material. This material feels very similar to real human flesh. Currently, there's no other that feels as real as SuperSkin does.
Also, if you wish to get the most out of SuperSkin, use the sleeve when warmed up. The most convenient way to do that is using Fleshlight's sleeve warmer.
Hypoallergenic Materials
SuperSkin not only feels very realistic, it's also hypoallergenic. This means that the Fleshlight won't cause any skin irritations or unexpected allergies.
You and your partner are completely safe in the hands of Fleshlight.
Unique Textures
Each Fleshlight model has a unique texture. Since there are over 100 models to choose from, you will definitely find something that will fit your needs.
The Christy Mack Fleshlight series has two models. The first one is called Attach. She has a unique sleeve and an orifice that looks like Christy's vagina.
The second one is Booty. Booty is a unique sleeve with an orifice that looks like Christy's butt hole.
Fantasy Element
Each and every guy has fantasized about doing it with their favorite porn star.
Now you can actually get the next best thing – a pocket pussy with your favorite star's private parts.
Discreet Shipping
Fleshlight values your privacy. that is why every item that you order directly from their website will arrive in plain unmarked boxes.
No one will be able what's actually hiding in the box. Also, you will know that you're getting an original item. However, if you decide to order elsewhere, be sure to choose a trustworthy seller. Otherwise, you're at risk to get a knock-off product.
How Christy Mack Fleshlight Feels?
Since we have two Christy Mack Fleshlights in review, let's evaluate them in more detail one by one.
Christy Mack Attack Fleshlight
The first Christy Mack Fleshlight sleeve is called Attack. Attack has an orifice that looks like Christy's vagina and a unique texture.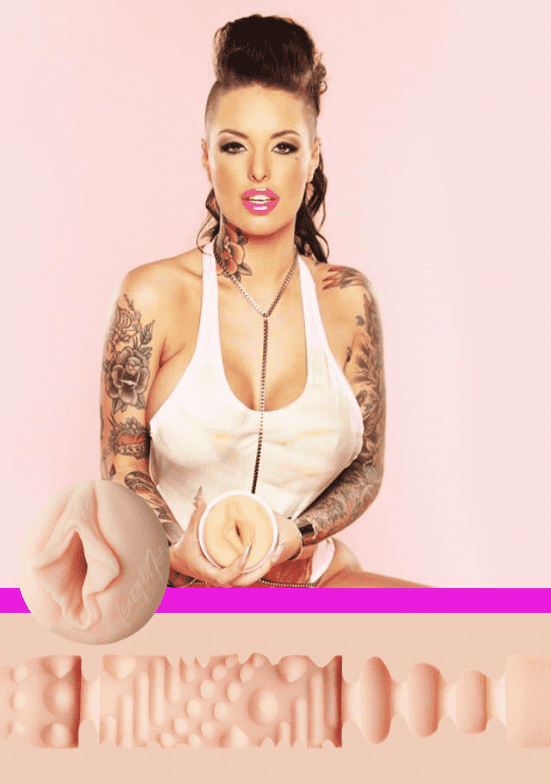 The first 6 inches of this Fleshlight are pretty wide, yet the texture (especially those spikes) is enough to make up for it. If your penis is on the wider side – you are basically an ideal user for the sleeve.
At the very end of the sleeve, there are 3 small ribs, each smaller than the previous one. They do a great job in terms of stimulating the head of the penis, so you're in for a treat.
Even though it's not the most intense Fleshlight, the Attack sleeve is pretty good for those days when you don't want to rush.
Christy Mack Booty Fleshlight
The second Christy Mack Fleshlight in review is Booty. The Booty sleeve has an orifice that looks exactly like Christy's butt hole and a unique sleeve.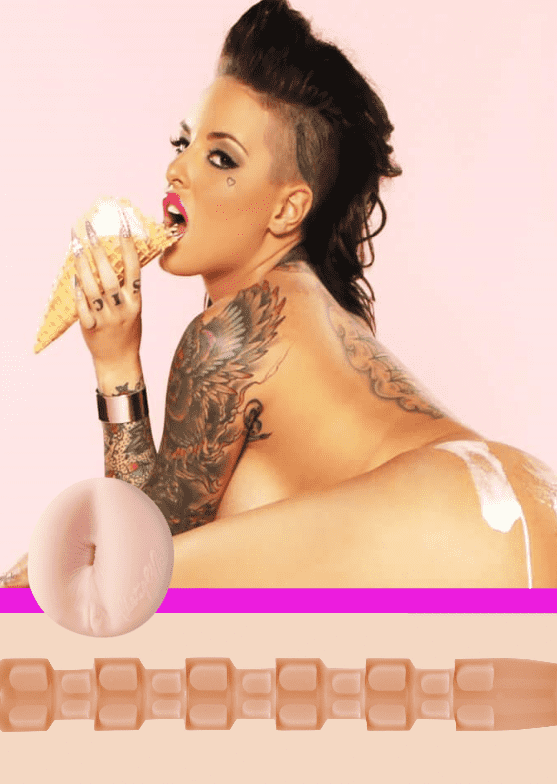 As you can see from the image above, the sleeve's texture doesn't change throughout the whole length.
So it doesn't matter how big your penis is, all men will get to experience the same sensations.
When it comes to the texture, the sleeve is narrow and intense. It's not as intense as Mia Malkova's Boss Level but it's pretty close.
I would recommend it to guys who want something intense but don't want their dicks to be destroyed immediately.
Christy Mack Fleshlight Alternatives
Since there are over a hundred Fleshlight sleeves to choose from, there are Christy Mack Fleshlight alternatives. Let me suggest you a few:
If you're looking for intense anal action, Mia Malkova is the girl for you.
If you're looking for the most balanced sleeve, Janice Griffith will be the one. She's my recent discovery and currently my favorite.
Christy Mack Fleshlight Reviews
You already know my Christy Mack Fleshlight review, let's see what other guys are saying.
I always recommend reading some reviews. That helps determine whether the sleeve is a good fit for you.
Each of the Christy Mack Fleshlight reviews was written by verified buyers on the official Fleshlight website and Amazon. This way you know that you're reading something real and not just SPAM.
Here's what they're saying:
Really nice feeling, beautiful to look at, definitely makes it easier to imagine you're really smashing Christy Mack! I would recommend this to anyone that's a fan of hers.

– Ben H.
I've been enjoying it since I got it in the mail. Feels real, especially when warmed up.

– Eric S,
My Bf hates that i have this fleshlight i am a bad boyfriend for buying it behind his Back i shouldn't have purchased this toy im sorry i liked it !

– Travis T.
This no joke feels like 80% like the real thing. With some heat and lube its damn near 95%

Been using 5 finger shuffle for ever, using this gives me energy and is a great supplement to your significant other, and it doesn't build up those bad psycho sexual tolerances like using your hand does.

I should of bought this earlier if it wasn't for the "stigma" of men's toys

– Alex A.
Feels great! End cap can be opened or closed for a different suction. Cleans easy by just pulling out and rinsing in sink. Overall size seems big but it's worth the $ paid.

Jared
What's In The Package?
Here is a full list of items that you will find in your unmarked box. If you order from Fleshlight, the box will be 100% unmarked.
The package will include:
Brand new Attack / Booty texture sleeve
Unique Christy Mack Lady / Butt orifice
Luxurious Fleshlight case that comes with an extended protective cover
Detailed instructions for proper use and care
Based on where you order from, you might get a sample or two of lube. However, if you don't have any water-based lube at home, make sure to get some. This type of lube has the ideal texture for Fleshlight, its not clumpy and is easy to wash.
Additional items
Even though Fleshlights are great on their own, there are several items that can upgrade your experience. Also, there are several items that can ensure the longevity of your Christy Mack Fleshlight (and any other).
The Shower Mount – increase the fun you have in the shower. Mount your Fleshlight on your shower wall and enjoy a hands-free experience.
The Sleeve Warmer – to warm up your Fleshlight sleeve to 105° Fahrenheit / 40° Celsius. Perfect temperature for your penis to feel welcome.
Fleshlight Launch – comes with a price tag but is the best upgrade for your Fleshlights. Fleshlight Launch will stroke your penis like no human ever could.
Fleshwash and Fleshlight Powder – keep your sex toy clean and ensure its longevity.
Fleshlight Care Tips
Fleshlights are super simple devices. There are only a few things that you need to keep in mind in order to have a long-lasting sex toy.
First – hygiene. You need to wash your Christy Mack Fleshlight after each use. Don't skip washes. Each time you use your Fleshlight, you leave a lot of body fluids behind. Starting from sweat and ending with cum.
If you don't wash it, the Fleshlight will become a perfect place for nasty bacteria and mold. You definitely don't want to infect your penis with that. Here is a detailed guide that will teach you how to clean your Fleshlight properly.
Second – lube. Each and every time you use your Fleshlight, you need to use lube as well. Rubbing a dick against a dry vagina is not fun. It doesn't matter whether the vagina is real or artificial. Also, you can accidentally rip the sleeve when you use it lube-less, or irritate your dick.
Water-based lube works perfectly with Fleshlights. It doesn't have a clumpy texture and perfectly resembles vagina juices.
Overall Verdict
Overall, Christy Mack Fleshlights have pretty exciting textures that are suitable for beginners and exciting enough for pros.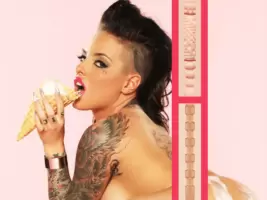 Order Now
The Attack sleeve I would recommend for guys with wider penises as the first 6 inches of her is pretty wide, so a wider penis should make the sensations more intense.
The Booty sleeve on the other hand is super narrow and very intense. Since the sleeve has the same texture throughout the sleeve, your penis length is not important. The smallest and the biggest penis will have the same experience with her.