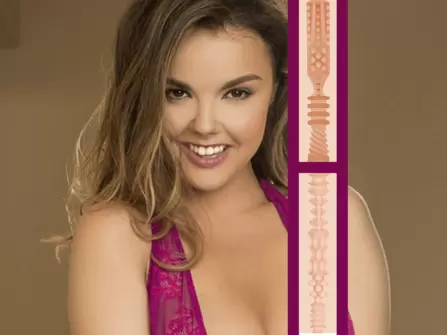 Dillion Harper
Overall Rating
4.33 out of 5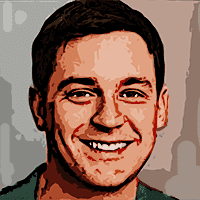 Written by
on , updated on
Dillion Harper Fleshlight
The girl next door – Dillion Harper is a Fleshlight girl. So, great news for those who kept on dreaming about having her as your naughty neighbor, you can get the next best thing – Dillion Harper Fleshlight.
Just like most Fleshlight Girls, the Dillion series has two pocket pussies. The first one is called Crush and has a vagina-like orifice. The second one is Crave and has a butt-like orifice.
Dillion Harper Fleshlight Benefits
Each Fleshlight comes with multiple benefits. So, let's see in more detail what you can expect from your new pocket pussy.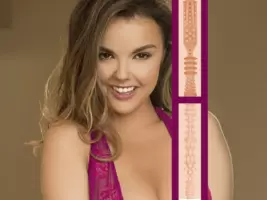 Order Now
Unique Textures
The Dillion Harper Fleshlight series comes with two unique sleeves. Each sleeve has a unique texture.
The first one is called Crush. This Fleshlight features Dillion Harper vagina-like orifice.
The second one is called Crave. This Fleshlight has Dillion Harper butt-like orifice.
Quality Materials
Each Fleshlight is made from hypoallergenic materials. Their patterned SuperSkin material feels very similar to human skin. Especially if you warm it up before using it.
Choosing hypoallergenic materials means that you won't experience any skin irritations or unexpected allergies.
However, you need to use lube with products like Fleshlight. Otherwise, you can cause irritations on your penis skin that are completely unrelated to the material of the sex toy. Not using lube can cause irritations from traction that comes from rubbing your penis against the sex toy material.
Dillion Harper Fantasy
Fleshlights made in collaboration with porn stars naturally have a fantasy advantage.
I have no doubt that each guy has fantasized about doing it with a porn star at least once.
Now you can get the next best thing – a Dillion Harper Fleshlight.
Easy to Clean
Even though Dillion Harper Fleshlight are textured, they're pretty easy to clean and take care of.
To properly take care of your Fleshlight(s), follow this guide. It covers two of the most popular Fleshlight cleaning methods.
Discreet Shipping
Fleshlight values its customer's privacy. Each and every item that you order on their website will arrive in unmarked boxes.
So, worry not, no one will be able to tell what's inside solely from looking at the box. Unless they open it, of course.
How Dillion Harper Fleshlight Feels?
Since there are two Dillion Harper Fleshlights, I'll review them one by one, and then you can be the judge on which one is actually better.
Dillion Harper Crush Fleshlight
The Dillion Harper Crush Fleshlight has an orifice that looks like her tight tiny pussy and a sleeve that comes with 3 main textures.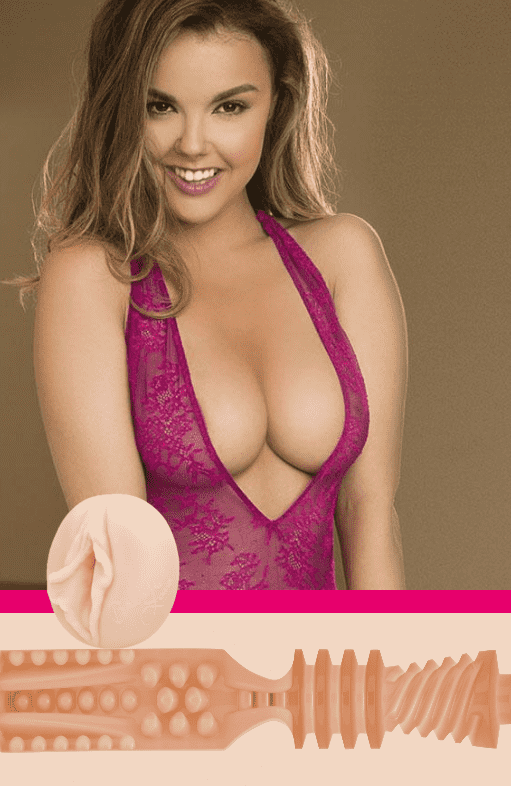 The first texture of the sleeve is the longest one and occupies over 5 inches of the whole Crush Fleshlight length. The first part of it has several long horizontal ribs and medium-sized dots on the sides. The second part has these teeth or a crystal-like texture that feels super exciting when brushing against the tip of the penis.
The second and third textures feature some of the classic elements that are well-liked by men around the world. So, if you already have some Fleshlights, you may have experienced similar sensations before.
The second chamber has vertical ribs that are classic, and feel good but nothing too exciting. Last but not least, the third chamber with a screw-like texture, which is classic and my favorite.
I would recommend this Fleshlight to guys who enjoy the stimulation that is not overwhelming and is balanced. This sleeve is definitely suitable for beginners as it is not overwhelming.
Dillion Harper Crave Fleshlight
The Dillion Harper Crave Fleshlight has a butt-like orifice and a sleeve with 5 exciting textures.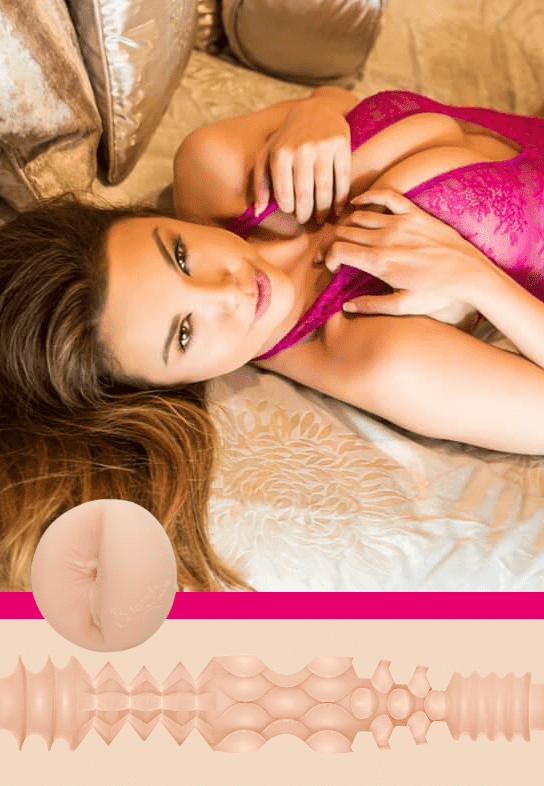 The first texture resembles a wide and lightly bent accordion. It's a good entrance but nothing too spectacular.
The second chamber is also shaped like an accordion. However, it's a way more exciting one. The texture is fragmented and edgy – it feels super unusual against the penis, yet somehow very pleasurable.
The third part is the biggest one and has a bumpy texture. There are three layers of oval-like bumps which feel like a nice massage.
The fourth texture is only less than a couple of inches long but it's the place where the magic happens. It's super tight and has mid-sized bumps that feel super intense against the tip of the penis. It's my favorite without a doubt.
The last texture is similar to the first one. Yet, it's super narrow and tight. Good luck holding your juice in. 😉
Overall, I enjoyed the Crave sleeve more than the Crush one. The texture is more unique and more exciting.
Dillion Harper Fleshlight Downsides
Even though Dillion Harper Fleshlight has numerous benefits, there are some downsides to them.
Could Have More Unique Textures
As I mentioned before, I found the Crave sleeve to be more exciting then Crush, as it has more unique textures and is more intense. Crush features several classic Fleshlight textures that you may have encountered before. Especially if you buy many Fleshlights. However, if you're new to this – you won't face such issues.
How Dillion Harper Fleshlight Works?
If you ever had a Fleshlight – you know how they work, so you can skip this section. However, if this is your first Fleshlight, here are the key tips that will help you make the most of it.
Hygiene. Make sure you wash your Fleshlight before the first use and after each use. Here's a guide to proper Fleshlight care. If you don't wash it, you risk in getting it infected with some nasty bacteria that can transfer to your penis.

Lube. Make sure you lube up your Fleshlight properly. If you don't use lube, you risk irritating your penis from traction. The traction comes from rubbing your penis against the non lubed SuperSkin material.

Enjoy. The rest is up to you. Proper cleaning and lube are the keys to the longevity of your Fleshlight. If you have that under control, the only remaining thing is enjoying. Twist it, stroke it fast, slow – do whatever you like, you're in complete control.
What's In The Package?
As I mentioned before, all your items will arrive in unmarked boxes. So, once you open the box, here's what you will find inside:
New Crave / Crush texture sleeve (based on purchase choice)
Luxurious white Fleshlight case that comes with an extended protective cover
Unique Dillion Harper Vagina / Butt orifice (based on purchase choice)
Detailed instructions for proper use and care
If you don't have water-based lube stacked up at home, make sure you get some. Water-based lube works perfectly with Fleshlights and their SuperSkin material.
Dillion Harper Fleshlight Alternatives
There are nearly a hundred Fleshlight girls, so there are definitely some Dillion Harper Fleshlight alternatives. Since choosing a Fleshlight is very personal, I will give you several options that are currently among my favorite ones.
The Mia Malkova Fleshlights. The brand new Boss Level Fleshlight is super intense and exciting. This Fleshlight was introduced to the market around a month ago, so I'm sure you've never experienced anything similar before.
The Elsa Jean Fleshlights. It has everything you need: tight, unique texture, and super pleasurable.
Dillion Harper Fleshlight Reviews
Before you make a purchase, it's good to know what other people are saying about it. That's why I did some research for you. Below you will find several detailed Dillion Herper Fleshlight reviews, written by verified users on the official Fleshlight website or on Amazon.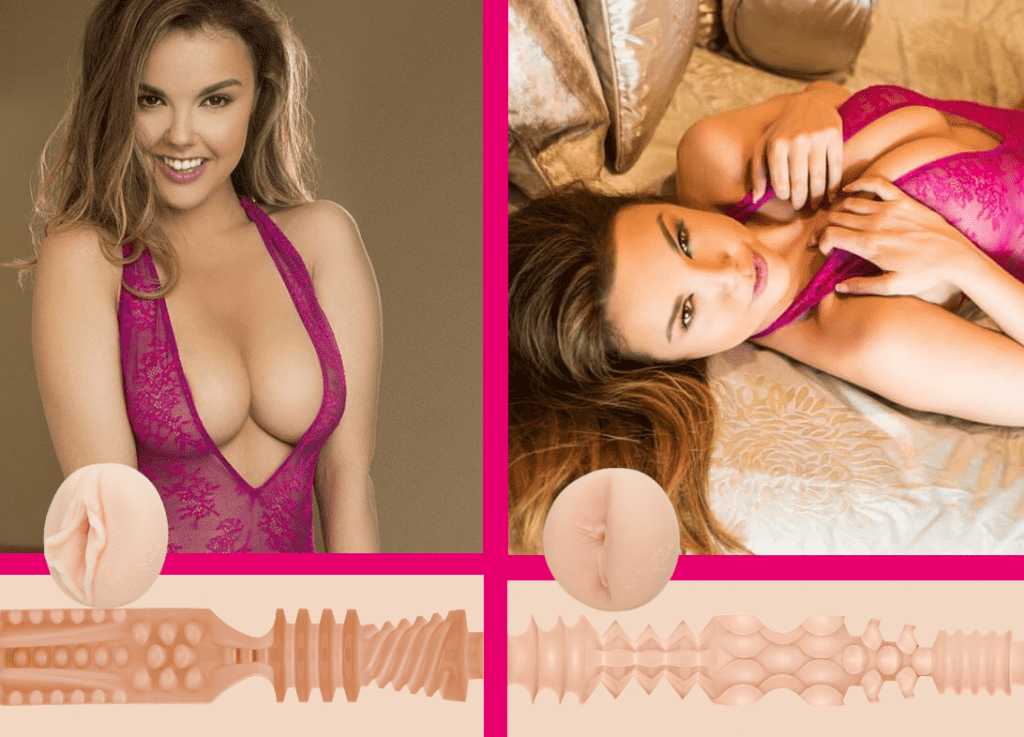 This was the first time I have ever purchased a "Fleshlight" type product, and boy am I glad that I didnt skimp when it came to what I bought. It was everything I was hoping it would be.

– Eric M.
WOW!!!! The best fleshlight experience and I've ordered many of them. Dillion is AMAZING. I'm not sure what took me so long to order hers but I'm very happy I did. It feels so real like being with her.

– Jaysen J.
Honestly this is currently one of my favorite and least favorite toys.

The material feels fantastic. It feels almost like the real thing. That alone makes it fantastic. It's easy to use. Easy to clean.

I didn't expect it's size. I'm a big guy, and this thing is as large as my forearm, which I did not expect but can understand.

It's not very discreet. If someone sees it, they'll know what it is on site.

Cost wise…. 10 bucks less and I'd be completely satisfied.

7/10 would buy again. 9/10 would recommend

– Josh P.
It's quite lose and offers minimal pressure, therefore your length might need to be about 15-17cm minimum to reach a crush point and get a pleasure out of it. The pleasure you would get out of it would be slow, but it would gradually increase. Toy is perfect for a long ride.

– Mihkel K.
Overall Verdict
Overall, men around the world are pretty satisfied with the Dillion Harper Fleshlight and rate it 8 /10 on average.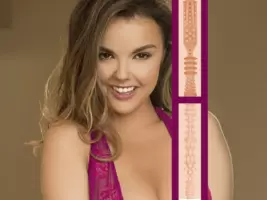 Order Now
For the Crush sleeve, I would give a solid 7 / 10 since the textures are not anything I've ever seen before.
The Crave sleeve, on the other, I would give 8.7 / 10. This Dillion Harper Fleshlight has an intense and exciting sleeve. However, I would prefer the vagina-like orifice.